December is a magical month, not only is Christmas rapidly approaching, but we're also hitting the summer season, i.e. the perfect time of year for a day at the beach (reading a new book), or a picnic in the park (with a new book), or even a wonderful family and friends barbecue (where you can talk about all the great new books you've been reading).
December is also the beginning of the holiday season, a time of gift giving, and so if you're struggling to find the perfect gift for your book-loving mother, sister, friend or daughter, or you're putting together a wish-list to help all your loved ones pick the perfect present for you, we've put together a list of our favourite books to add to your Christmas wish-list!
So, sit back, relax, and give the gift of romance this Christmas….
** Me to all these new books **
10. THE WIDOW OF BALLARAT by Darry Fraser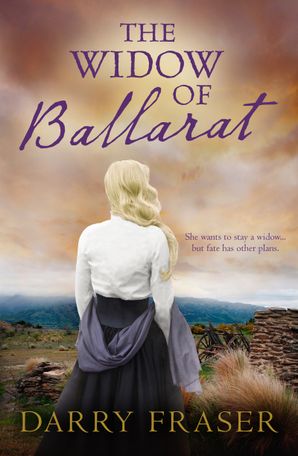 A compulsively readable story of passion, adventure and a woman's quest for independence set against the colourful backdrop of 19th century Bendigo and the goldfields of Ballarat.
When Nell Amberton's husband is shot dead by a bushranger, there are few who grieve his passing, and Nell least of all.  But his death triggers a chain of events that seem to revolve around the handsome bushranger – a man to whom Nell, against her better judgement, is drawn.
9. NATURE OF THE LION by T.M. Clark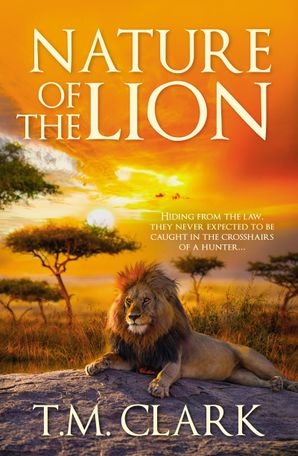 An all-new vivid, action-packed adventure across the African landscape in the tradition of Tony Park and Wilbur Smith, from Australian thriller writer, T.M. Clark.
Hiding from the law, they never expected to be caught in the crosshairs of a hunter…When Chloe and her invalid father, Mike, need to flee South Africa with Mike's best friend Enoch and his son Xo, the makeshift Zimbabwean family turns to Nick, a former solider from Mike's command, to smuggle themselves and their precious horses across the border. But crossing the border will be dangerous and near impossible, taking them amid warring dissident armies and landmines, their every footstep is stalked by a shadowy ring of hunters – whose trophies are taken from more than animals…
8. HOME TO TURTLE BAY by Marion Lennox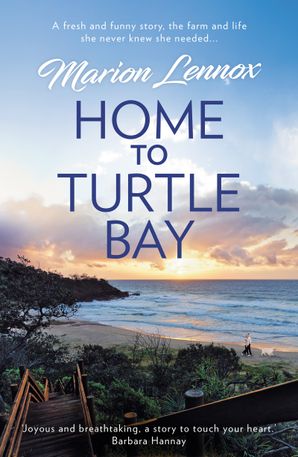 A warm and witty multi-generational romantic comedy, set in a coastal Australian farming community, from international bestselling romance author Marion Lennox.
When successful Manhattan obstetrician Dr Jennifer Kelly inherits a dairy farm on an isolated Australian island, she finds herself caught, by cows, by turtles – and by Jack McLachlan, the overworked island doctor who desperately needs her help.
'Joyous and breathtaking, a story to touch your heart, make you smile and see the world as a better place.' – Barbara Hannay
**When people ask if I'm ready for Christmas**
7. SWEET FROM THE VINE by Jacquie Underdown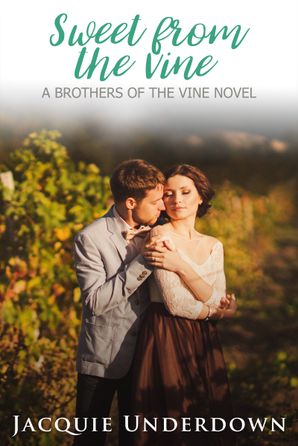 A second chance at love in the beautiful Ovens Valley – if he just has the courage to take it…
Mitch nearly lost everything when he lost his wife, and he's worked hard ever since to support and protect the most important people in his life – his two brothers and his beautiful, miraculous daughter. When his high school sweetheart, Matilda, starts working on the vineyard, Mitch must learn that moving on is not a betrayal and find the courage to fight for a future he could never have imagined. The third and final book in the heartwarming small-town Brothers of the Vine series by up-and-coming talent Jacquie Underdown.
6. MY LADY ORIGINAL by Elise Clarke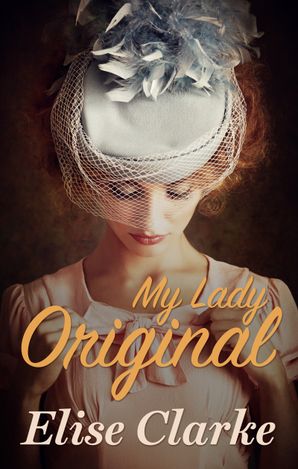 A hilarious regency romance where truth is stranger than fiction…
Jack, Lord Darenth is London's favourite paragon, staggeringly handsome, always fashionable, and unshakeably single. But when he is lampooned in a smash-hit novel called The Conqueror, his life breaks into pandemonium. When sensible—and successful—poetess Lady Hermione is cast opposite Lord Darenth in an even-more-popular sequel, they both try to stem the tide of gossip. Until life starts imitating art, and suddenly the possibility of a love story in truth becomes all too real… Until life starts imitating art, and suddenly the possibility of a love story in truth becomes all too real… Elise Clark is a fresh voice with her madcap and romantic Regency novels.
5. BINDING BLOOD by Daniel de Lorne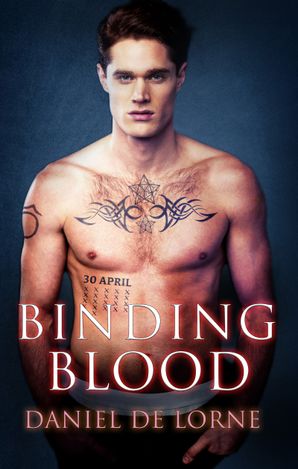 Monsters don't get to be heroes…Betrayed by his brother and imprisoned in his sister's dungeon, Olivier d'Arjou must endure the vengeance of powerful witch Oberon North. He must choose his place in the ancient battle with the demon Xadrak for the final chance to reclaim his humanity and a future he never thought possible. The groundbreaking romantic horror trilogy, Bonds of Blood, comes to a thrilling conclusion with a story of loss, grief, and redemption.
4. DRIVEN TO DISTRACTION by Lori Foster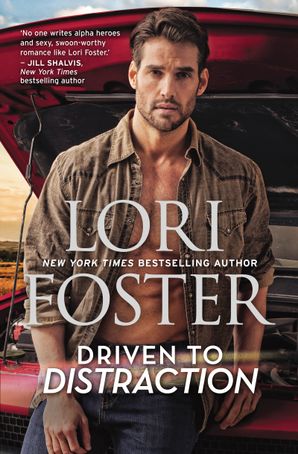 When desire gets this hot, you'd better buckle up…
Mary Daniels doesn't let anything get in the way of her job acquiring rare artefacts for her wealthy boss. But this particular obstacle – huge, hard-muscled, unashamedly masculine – is impossible to ignore. Stuck in a cramped car with Brodie Crews for hours en route to their new assignment, Mary feels her carefully crafted persona – and her trademark self-control – is slipping, and she won't allow it.
Brodie can't imagine what secret in Mary's past has left her so buttoned-up, though he'd dearly love to find out. Maybe then she'd trust him enough to explore their explosive chemistry. But he needs this job, so he'll play by her rules and bide his time…until an enemy determined to outwit them strikes and he needs to get close – in every way – to protect her. Otherwise they could lose much more than a precious collectible. They could lose it all.
3. BEAUCHAMP HALL by Danielle Steel
An uplifting, inspiring story about taking back control of your life, by the world's favourite storyteller, Danielle Steel.
Winona Farmington can't help but feel that life is passing her by, in backwater Michigan town. She hates her job, her boyfriend won't commit. But she escapes the dreariness of everyday life with her favourite TV show, Beauchamp Hall, an English period drama.
When she makes a shocking discovery, Winona knows it's time to make a change and travels to the picturesque English village that's home to the world of Beauchamp Hall, in pursuit of a new adventure . . .
2. ALASKAN HOLIDAY by Debbie Macomber
An uplifting tale of finding unexpected love in the Alaskan wilderness from bestselling author, Debbie Macomber.
Before beginning her new job as sous chef at one of Seattle's finest restaurants, Josie Stewart takes on a six-month position cooking at a lodge in an Alaskan lake town. It's only temporary–or so she thinks, as she becomes a valued part of the local community, falling in love with the people who call the Klutina Lake home.
But one man, in particular, stands out among the rest of Josie's new friends- an intriguing swordsmith whose very existence forces her to question whether her heart wants to return to Washington at all.
1. and coming soon… CAFE BY THE BRIDGE by Lily Malone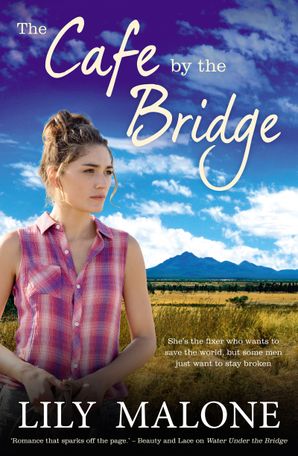 Fresh and down-to-earth in style, Australian author Lily Malone returns with a sparkling new 'Chalk Hill' romance that will appeal to all romance readers, from contemporary to rural romance. Perfect for readers who love Rachael Johns.
** SO MANY GREAT NEW BOOKS **
What are you excited to read this Christmas? Tell us in the comments below.