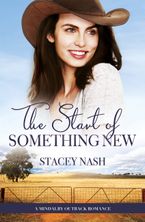 The Start Of Something New (A Mindalby Outback Romance, #5)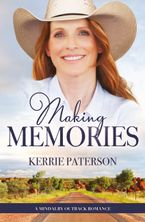 Making Memories (A Mindalby Outback Romance, #6)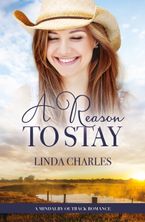 A Reason To Stay (A Mindalby Outback Romance, #7)
Winter is almost over, but it's still pretty chilly outside, the perfect weather to curl up with a hot drink, a warm blanket and a great book.
From heartwarming tales of rural Australia to thrilling eco-adventures, gritty crime and stories full of scandalous affairs, there are so many amazing books to sink your teeth into this month. Scroll through this list and be prepared to laugh, cry and blush as you read these sometimes stirring, sometimes steamy romances…
10 Books to get excited about this August!
With the pristine beauty of the Whitsundays under threat, can they expose the truth in time?
Australian author Annie Seaton brings to life a new area of romance — Eco-Adventure. Perfect for fans of Di Morrissey.
Against the epic Far North Queensland landscape, this is the story of two women, separated by history, drawn to Whitsunday Island where their futures will be changed forever.
Find it here
Can its determined inhabitants save a dying country town? Four different writers tell the story of Mindalby, a beautiful country town threatened with extinction when its cotton mill closes.With stories from S. E. Gilchrist, Susanne Bellamy, Lauren K. McKellar and Lee Christine.
Find it here
One summer, two sisters, and a chance to start over…
For sisters Phoenix and Ridley,  their stay at Cooper's Charm is supposed to be merely temporary.  But this detour may lead to the place they most need to be, where the future is as satisfying as it is surprising…
Four fan-favourite Mills & Boon authors in one collection.
Packed with romance and variety this fabulous selection of stories features popular local writers Emma Darcy and Yvonne Lindsay, as well as international superstars, Marie Ferrarella and Lucy Gordon.
Find it here
Return to Mindalby and meet crisis counsellor Morgan Harris, who has returned to his home town after the closure of the cotton mill, and Hannah Burton, who is  trying to save the family farm from going under in the face of the mill's closure.
Find it here
A heartwarming later-in-life romance. Everything says Callie and Nathan have long-since missed their chance to be a couple. But as Callie takes the closure of the mill as a sign to take a risk, suddenly Nate seems to be everywhere. Is Callie able to learn to trust her heart again?
Find it here
The final story in the Mindalby Outback Romance series. Rachael, a successful lawyer, returns to her foster family and the only place that ever felt like home: Mindalby, to help with the failing family business. Mike O'Malley is a staying kind of man, looking to settle down with a woman who loves the wild country and wants to get involved in the community. Rachael is not that girl, but the attraction is hard to deny.
Find it here
When Only the Most Discreet Investigation Will Do
Return to where the Colby Agency began with the original three stories in this long-running miniseries about an ultra-discreet PI firm that deals in the most difficult of cases by master storyteller and USA Today Bestselling author Debra Webb.
Find it here 
Blood Brothers
Power and passion runs in their veins
Rafaele and Alexio have learned that to feel emotion is to be weak. Calculated ruthlessness brings them immense success in the boardroom and the bedroom. But a storm is coming, with the sudden appearance of a long-lost half brother and the three women who will change their lives forever…
Find it here
The richest bachelor in England plays matchmaker…for an heiress he wants for himself!
For beautiful, witty Lavinia Gray, there's only one thing worse than having to ask the appalling Parth Sterling to marry her: being turned down by him.
Now the richest bachelor in England, Parth is not about to marry a woman as reckless and fashion-obsessed as Lavinia; he's chosen a far more suitable bride.
But when he learns of Lavinia's desperate circumstances, he offers to find her a husband. Even better, he'll find her a prince.
As usual, there's no problem Parth can't fix. But the more time he spends with the beguiling Lavinia, the more he finds himself wondering…
Why does the woman who's completely wrong feel so right in his arms?
Find it here
Do you agree with our list? Tell us below in the comments.