Summer is here!
Is there anything better than spending a warm summer's afternoon curled up in the sunshine with a really great book? Or lazing about on the soft sand of a beach reading while you listen to waves lap the shore? Or desperately sheltering from a 40 degree day inside, lying on the couch with a fantastic page-turner?
Nope!
So, we've put together a list of our favourite summer-reads this year, perfect for your summer binge-read.
Happy reading everybody!
1..The Cafe by the Bridge by Lily Malone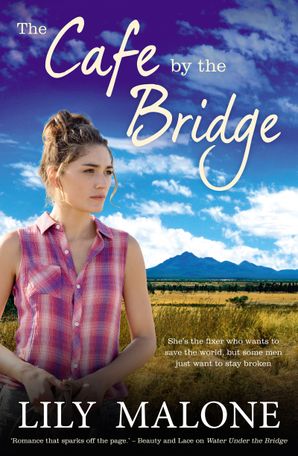 Fresh and down-to-earth in style, Australian author Lily Malone returns with a sparkling new 'Chalk Hill' romance that will appeal to all romance readers, from contemporary to rural romance. Perfect for readers who love Rachael Johns.
Warm, witty and fun … Lily Malone creates unforgettable characters. Chalk Hill is a small town you will never want to leave.' Alissa Callen, bestselling Australian author
'A touching, romantic, and thoroughly enjoyable read. Filled with engaging characters, Lily Malone's refreshing style never fails to satisfy.' Jennie Jones, bestselling Australian author
Check out Lily Malone's other 'Chalk Hill' romance: Water Under the Bridge 
2. The Break by Marian Keyes
'Myself and Hugh . . . We're taking a break.'
'A city-with-fancy-food sort of break?'
If only.
The Break isn't a story about falling in love but about staying in love. It is Marian Keyes at her funniest, wisest and brilliant best.
3.  Home to Turtle Bay by Marion Lennox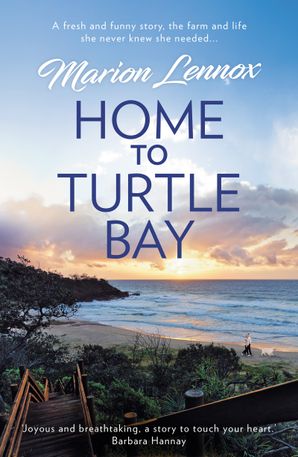 A warm and witty multi-generational romantic comedy, set in a coastal Australian farming community, from international bestselling romance author Marion Lennox.
'Joyous and breathtaking, a story to touch your heart, make you smile and see the world as a better place.' – Barbara Hannay
4. My Lady Original by Elise Clark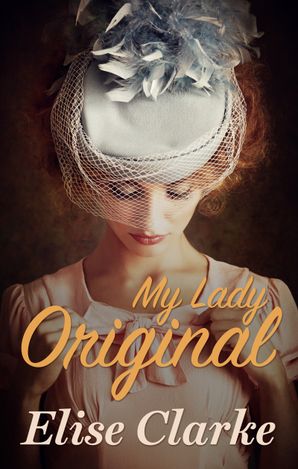 A hilarious regency romance where truth is stranger than fiction…
Jack, Lord Darenth is London's favourite paragon, staggeringly handsome, always fashionable, and unshakeably single. But when The Conqueror, a smash–hit novel casts him as a thinly veiled, lovelorn Prince Charming searching for the perfect match, all of society loses their collective heads – and their hearts – and pandemonium breaks all over Jack's well–ordered life.
Lady Herminone thinks Lord Darenth is handsome enough, when she bothers to think about him at all. For her, he is but the best friend of her own dear friend Sandy, the man she is considering for a husband. But when the sequel to The Conqueror is published featuring her as a drippy Cinderella heroine to Darenth's hero, she is galvanised into action. Ignoring the book doesn't work, so it's best to proceed as if it doesn't matter. Until life starts imitating art, and suddenly the possibility of a love story in truth becomes all too real…
5. My Favourite Half-Night Stand by Christina Lauren
By the New York Times bestselling author who "hilariously depicts modern dating" (Us Weekly), My Favorite Half-Night Standis a laugh-out-loud romp through online dating and its many, many fails.
Perfect for fans of Roxanne and She's the Man, Christina Lauren's latest romantic comedy is full of mistaken identities, hijinks, and a classic love story with a modern twist. Funny and fresh, you'll want to swipe right on My Favorite Half-Night Stand.
6. My Not So Perfect Life by Sophie Kinsella
NEW YORK TIMES BESTSELLER – Part love story, part workplace drama, this sharply observed novel is a witty critique of the false judgments we make in a social-media-obsessed world. New York Times bestselling author Sophie Kinsella has written her most timely novel yet.
"A joy to read . . . Themes of friendship, love and living your true life rise to the top."–USA Today
"[There are ] many laugh-out-loud hilarious moments in this feel-good novel about social media and personal branding, and the hectic realities behind our perfect online lives."—Bustle
7. Mills & Boon Summer Blockbuster 2018 featuring Ally Blake, Kate Hewitt, Catherine Mann & Elle James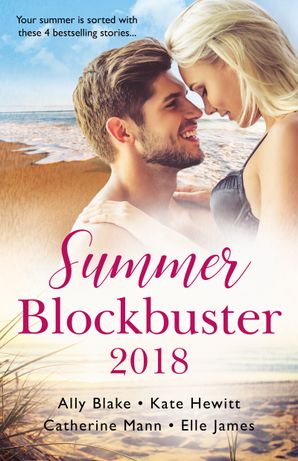 Your summer is sorted with these four bestselling stories
8. Bride on the Loose by Debbie Macombier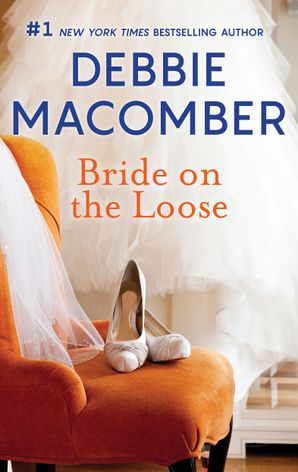 Jason Manning is content with his life as a bachelor, a slob and a sports fan. Then a precocious girl named Carrie Weston decides to play matchmaker, introducing him to her mother, Charlotte. To his relief, Charlotte is as averse to marriage as he is. But Jason's feelings start to change once he gets to know his Bride on the Loose.
9. The Hating Game by Sally Thorpe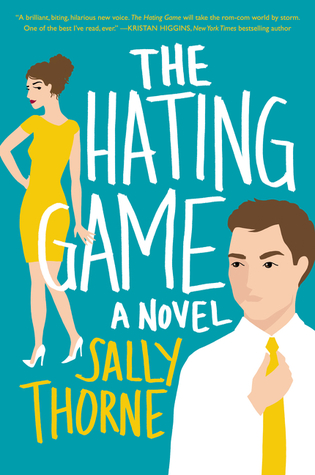 Nemesis (n.)
1) An opponent or rival whom a person cannot best or overcome;
2) A person's undoing;
3) Joshua Templeman.
Lucy Hutton and Joshua Templeman hate each other. Not dislike. Not begrudgingly tolerate. Hate. And they have no problem displaying their feelings through a series of ritualistic passive aggressive maneuvers as they sit across from each other, executive assistants to co-CEOs of a publishing company.
Now up for the same promotion, their battle of wills has come to a head and Lucy refuses to back down when their latest game could cost her her dream job…But the tension between Lucy and Joshua has also reached its boiling point, and Lucy is discovering that maybe she doesn't hate Joshua. And maybe, he doesn't hate her either. Or maybe this is just another game.
10. Arcadia by Di Morrissey
A breathtaking Tasmanian tale of ancient forests; of art and science; of love and, above all, of friendship.
In the 1930s, in an isolated and beautiful corner of southern Tasmania, a new young wife arrives at her husband's secluded property – Arcadia. Stella, an artist, falls in love with Arcadia's wild, ancient forest. And when an unknown predator strikes, she is saved by an unusual protector…
Two generations later, Stella's granddaughter, Sally, and her best friend, Jessica, stumble over Stella's secret life in the forest and find themselves threatened in turn.
What starts as a girls' adventurous road trip becomes a hunt for the story of the past, to solve the present, and save their future…
11. The Single Ladies of Jacaranda Retirement Village by Joanna Nell
Joanna Nell's life-affirming debut is a moving, funny, heartwarming tale of love and community in the spirit of The Unlikely Pilgrimage of Harold Fry and Grace and Frankie
The life of 79-year-old pensioner Peggy Smart is as beige as the decor in her retirement village. Her week revolves around aqua aerobics and appointments with her doctor. Following a very minor traffic accident, things have turned frosty with her grown-up children and she is afraid they are trying to take away her independence.
The highlight of Peggy's day is watching her neighbour Brian head out for his morning swim. She dreams of inviting the handsome widower – treasurer of the Residents' Committee and one of the few eligible men in the village – to an intimate dinner. But why would an educated man like Brian, a chartered accountant no less, look twice at Peggy? As a woman of a certain age, she fears she has become invisible, even to men in their eighties.
But a chance encounter with an old school friend she hasn't seen in five decades – the glamorous fashionista Angie Valentine – sets Peggy on an unexpected journey of self-discovery.
** Happy reading every body! **