Is there anything better than a long weekend? Those few extra days perfect for taking some me-time and finding a nice quiet spot to really get stuck into a great new book!
If you want to spend the Easter long weekend curled up with a book, but can't decide which, here are 11 fantastic romance titles, perfect for a lazy long weekend read…
A warm-hearted rural romance set among the scenic vineyards of the Margaret River from bestselling author Tricia Stringer, the authentic voice of Australian storytelling.
Reserved high school teacher Keely Mitchell is more than ready for her holiday on the west coast of Australia, so when a medical emergency turns over all her plans and an intervention by a kind stranger finds her recovering in a Margaret River vineyard, she is at first downcast.
Keely had wanted to put recent traumatic events out of her mind, and recuperating alone in a stranger's house won't help that. But slowly the lovely food, spectacular wine and beautiful landscape of the area begin to work their spell. As Keely makes friends with the locals and adapts to the rhythms of the vintner's year, she starts to feel part of the scenery too, particularly when her artwork and jewellery-making somehow find a home at Levallier Dell Wines.
But clouds are on the horizon in the shape of a warring father and son, interfering family friends and a rival in love. Keely didn't mean to fall for anyone, but she can't help her feelings for clever, passionate wine-maker Flynn Levallier. Sadly, it seems he only has eyes for the beautiful Kat, daughter of a rival wine-maker. Can what Keely feels be real? Or is it just something in the wine?
'Another fabulous read from the pen of Aussie author Tricia Stringer! I thoroughly enjoyed Something in the Wine, as I have all this author's work. Her descriptions are so well painted, even though I've never been to the area, I could visualize it all. I could see the volatile and passionate neighbour Theo; the gossiping café owner; the frustrations of both father and son – all written in an easy-to-read way. An excellent novel which I have no trouble recommending.' -Goodreads review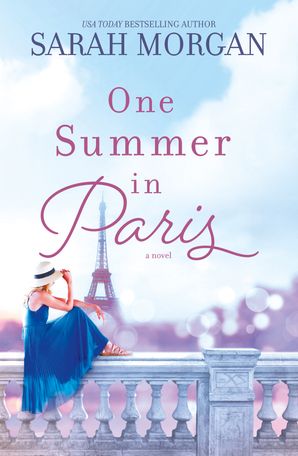 A heartwarming novel about the power of friendship, love and what happens when an ending is just the beginning…
To celebrate their twenty-fifth wedding anniversary, Grace has planned the surprise of a lifetime for her husband – a romantic getaway to Paris. But she never expected he'd have a surprise of his own: he wants a divorce. Reeling from the shock but refusing to be broken, a devastated Grace makes the bold decision to go to Paris alone.
Audrey, a young woman from London, has left behind a heartache of her own when she arrives in Paris. A job in a bookshop is her ticket to freedom, but with no money and no knowledge of the French language, suddenly a summer spent wandering the cobbled streets alone seems much more likely…until she meets Grace, and everything changes.
Grace can't believe how daring Audrey is. Audrey can't believe how cautious newly single Grace is. Living in neighbouring apartments above the bookshop, this unlikely pair offer each other just what they've both been missing. They came to Paris to find themselves, but finding this unbreakable friendship might be the best thing that's ever happened to them…
'Are you searching for a light hearted, well written women's fiction read, with a smidge of romance and a dash of humor on the side? Look no further.' – Goodreads review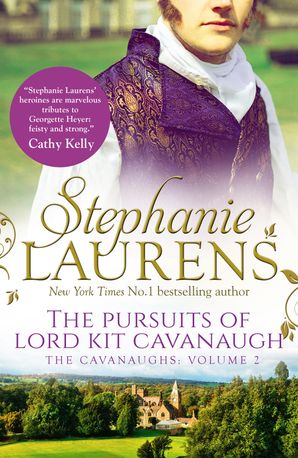 A gentleman of means…
One of the most eligible bachelors in London, Lord Christopher 'Kit' Cavanaugh has discovered his true path and it doesn't include the expected society marriage. Kit is all business and has chosen the bustling port of Bristol to launch his passion – Cavanaugh Yachts.
A woman of character…
Miss Sylvia Buckleberry's passion is her school for impoverished children. When a new business venture forces the school out of its building, she must act quickly. But confronting Kit Cavanaugh is a daunting task made even more difficult by their first and only previous meeting, when, believing she'd never see him again, she'd treated him dismissively. Still, Sylvia is determined to be persuasive.
An unstoppable duo…
But it quickly becomes clear there are others who want the school – and Cavanaugh Yachts – closed. Working side by side, Kit and Sylvia fight to secure her school and to expose the blackguard trying to sabotage his business. Yet an even more dastardly villain lurks, one who threatens the future both discover they now hold dear.
'an entertaining and engaging story; a well-written, slow burning romance between two people who battle not only their attraction to one another but an unknown force that is trying to destroy everything they love. The premise is captivating; the romance is sweet and tender; the characters are edgy and intelligent.' – Goodreads review 
Beautiful. Daring. Deadly. 
The Cuban Revolution took everything from sugar heiress Beatriz Perez–her family, her people, her country. Recruited by the CIA to infiltrate Fidel Castro's inner circle and pulled into the dangerous world of espionage, Beatriz is consumed by her quest for revenge and her desire to reclaim the life she lost.
As the Cold War swells like a hurricane over the shores of the Florida Strait, Beatriz is caught between the clash of Cuban American politics and the perils of a forbidden affair with a powerful man driven by ambitions of his own. When the ever-changing tides of history threaten everything she has fought for, she must make a choice between her past and future–but the wrong move could cost Beatriz everything–not just the island she loves, but also the man who has stolen her heart…
'Here, Chanel Cleeton does an incredible job intertwining Cuban History with American History all the while creating a suspenseful, romantic read. I highly recommend this to fans of historical fiction and those who love reading a good espionage story.' – Goodreads review
Talk about an embarrassing introduction. On her first day of law school, Kailyn ran – quite literally – into the actor she crushed on as a teenager, ending with him sprawled on top of her. Mortified to discover the Daxton Hughes was also a student in her class, her embarrassment over their meet-cute quickly turned into a friendship she never expected. Of course, she never saw his betrayal coming either…
Now, eight years later, Dax is in her office asking for legal advice. Despite her anger, Kailyn can't help feeling sorry for the devastated man who just became sole guardian to his thirteen-year-old sister. But when her boss gets wind of Kailyn's new celebrity client, there's even more at stake than Dax's custody issues: if she gets Dax to work at their firm, she'll be promoted to partner.
The more time Kailyn spends with Dax and his sister, the more she starts to feel like a family, and the more she realizes the chemistry they had all those years ago is as fresh as ever. But will they be able to forgive the mistakes of the past, or will one betrayal lead to another?
'MEET CUTE is an "enemies-to-lovers" romance with just the right dose of schmexy, heart, and a little dash of intrigue all rolled up into one perfect package. I instantly fell in love with the main characters and the plot. This is why Helena Hunting ranks high on my list of favorite authors.'- Goodreads review
Tiffy and Leon share a flat
Tiffy and Leon share a bed
Tiffy and Leon have never met… 
Tiffy Moore needs a cheap flat, and fast. Leon Twomey works nights and needs cash. Their friends think they're crazy, but it's the perfect solution: Leon occupies the one-bed flat while Tiffy's at work in the day, and she has the run of the place the rest of the time.
But with obsessive ex-boyfriends, demanding clients at work, wrongly imprisoned brothers and, of course, the fact that they still haven't met yet, they're about to discover that if you want the perfect home you need to throw the rulebook out the window…
'Would I recommend? Most definitely!! A truly delightful read, perfect for anyone looking for a nice, easy uplifting read, you won't disappointed' – Goodreads review
Jen Attison likes her life Just So. But being fished out of a canal in Copenhagen by her knickers is definitely NOT on her to do list.
From cinnamon swirls to a spontaneous night of laughter and fireworks, Jen's city break with the girls takes a turn for the unexpected because of her gorgeous, mystery rescuer.
Back home, Jen faces a choice. A surprise proposal from her boyfriend, 'boring' Robert has offered Jen the safety net she always thought she wanted. But with the memories of her Danish adventure proving hard to forget, maybe it's time for Jen to stop listening to her head and start following her heart…
A fabulously feel-good rom com that will make you laugh till you cry and fall in love with the romance! This is a must read if you love romantic comedies by Sophie Kinsella, Lindsey Kelk or Mhairi McFarlane!
'a funny, light-hearted, feel-good romance' – Goodreads review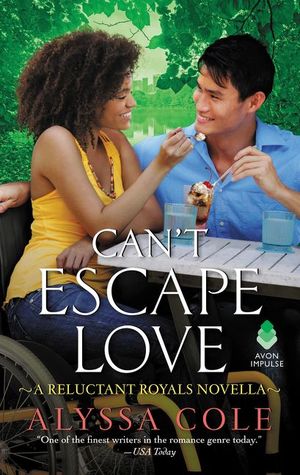 Regina Hobbs is nerdy by nature, businesswoman by nurture. She's finally taking her pop culture-centered media enterprise, Girls with Glasses, to the next level, but the stress is forcing her to face a familiar supervillain: insomnia. The only thing that helps her sleep when things get this bad is the deep, soothing voice of puzzle-obsessed live streamer Gustave Nguyen. The problem? His archive has been deleted.
Gus has been tasked with creating an escape room themed around a romance anime…except he knows nothing about romance or anime. Then mega-nerd and anime expert Reggie comes calling, and they make a trade: his voice for her knowledge. But when their online friendship has IRL chemistry, will they be able to escape love?
'This is a sweet story that includes the fun of game play and puzzles and a sizzling romance. ' – Goodreads review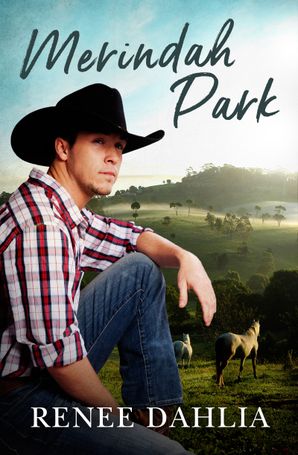 A brand new rural romance series about an emerging racehorse stud and the family desperately trying to make their racing dreams come true.
John Henry Bassett
'Money lost, nothing lost. Courage lost, everything lost.'
My dad's favourite quote. Maybe not one I should be listening to, given my gambling-addict dad sank our once-famous horse stud into a deep, deep hole. Five years I've been digging it out. Slowly. Carefully. And now … I am risking it all. Risking Merindah Park on a stallion. Tsuyoi Red, runner up in the Japan Derby last year.
Now is not the time to get distracted by a gorgeous, pragmatic veterinarian.
Toshiko Sato
I'm at a crossroads in my life. Though my father encouraged me to follow my dreams and become an expert veterinarian, he left our family's horse farm, Tomikusa, to my younger brother. My family expects me to honour my father's wishes and marry a neighbour-a perfectly nice man who I don't feel any spark with at all. But my own ability to bet-successfully-on horse races has given me options.
This decision would be easier if I didn't feel the wicked chemistry hovering between me and the handsome, broad-shouldered Australian that my brother has decreed I will travel with to Australia to look after an injured horse. I'm usually so good at calculating the odds. But how do I choose between losing my place in my family, and losing myself?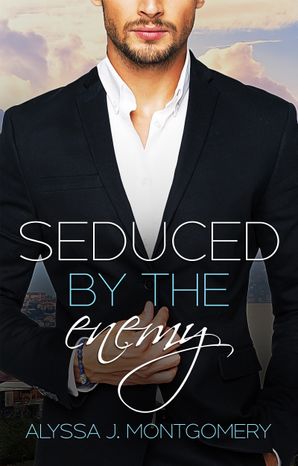 From hotshot contemporary author Alyssa J. Montgomery comes a passionate enemies-to-lovers story of an Italian billionaire and an Australian primary school teacher as they fight for the life of a child they both love-and fight the flames of attraction burning between them.Olivia
I have every reason to know the Borghettis are pure evil …
So why won't my heart listen to my head?
Luca Borghetti might be pure Italian sex appeal, and powerful, and a damn billionaire, but he and his family are responsible for EVERYTHING I've lost. My sister. The baby. My father. All gone because of him.
Luca
I may have made mistakes, with tragic results, but one thing I know: I will protect what I love. No matter what.
And this woman will give me what I want. No matter how self-interested she is.
Hatred. That's all these sparks between us are. But it doesn't matter. This heartless woman has what Christiana needs and whatever that little girl needs, I will get.
But if what Olivia is telling me is true … someone has lied to both of us.
"Strong plot with high stakes and an interesting twist" – New York Times bestselling author Cherry Adair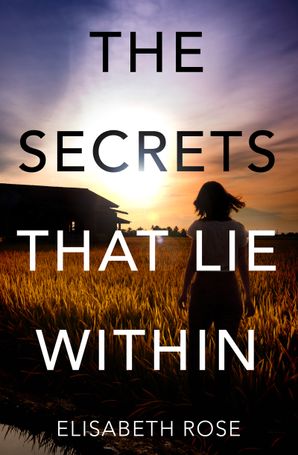 A move to a small town might provide her the solace she seeks – until the once peaceful isolation turns deadly.
After her husband is controversially acquitted of multiple crimes, now-divorced Abbie Forrest escapes to the peaceful rural town of Taylor's Bend intent on focussing on her career as a landscape artist. Estranged from her sister and daughter, Abbie tries hard to forge new relationships in the small community without revealing her own secrets.
Town policeman Rupert Perry is attracted to the quiet woman who lives alone on a large block fifteen minutes from town. But Rupe is happy with what he has – part time hours, a friendly inclusive community, and freedom to grieve for his late wife away from the well-meaning but overwhelming concern of his old friends.
When a series of peculiar and increasingly frightening events threaten Abbie, she is forced to turn to Rupe for help. But will he be able to prevent the escalation of terror as past wrongs demand revenge?
'a suspense story with lots of action as well as various twists and turns…Overall this was an entertaining, surprising read. ' – Goodreads review
** Packing for the long weekend**