WHEN WILL THIS SERIES COME???? We here at Romance.com.au love all things rural romance, and so the return of Farmer Wants a Wife to our screens in 2020 is one of our most hotly anticipated shows of 2020. Originally scheduled to air in April we wrote a round-up earlier this year of all the books to read while you wait for it to hit screens. But it's now mid-May,  the show has been delayed (with no end in sight) and we just CAN'T WAIT.
So, again, here are even more books you can read to pass the time until this show FINALLY airs.
---
1) Outback Dreams by Rachael Johns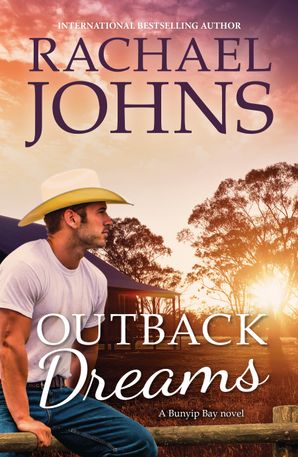 Faith and Monty are both looking for love…but are they looking in the wrong direction?
Faith Forrester is at a crossroads. Single, thirty and living on a farm in a small Western Australian town, she's sick of being treated like a kitchen slave by her brother and father. Ten years ago, her mother died of breast cancer, and Faith has been treading water ever since. She wants to prove to herself that she's done something worthwhile with her life. And she wants to find a man…
For as long as he can remember, Daniel 'Monty' Montgomery has been Faith's best friend. When he was ten, his parents sold the family property and moved to Perth and ever since, Monty's dreamed of having his own farm. So for the last ten years, he's been back on the land, working odd jobs and saving every dollar to put toward his dream. Now he finally has the deposit. But there's still something missing…
So when Faith embarks on a mission to raise money for a charity close to her heart, and Monty's dream property comes on the market, things seem like they are falling into place for them both. Until a drunken night out ends with them sleeping together. Suddenly, the best friends are faced with a new load of challenges…
Monty and Faith are both ready to find a life partner and settle down, but they didn't expect love to be so close by.
2) Breaking the Drought by Lisa Ireland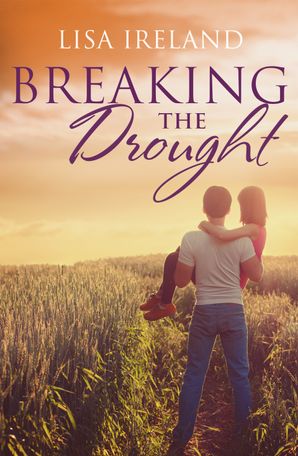 When a smooth–talking, sophisticated city girl comes striding into town on her stiletto heels, he's the last person who wants to notice…
When Jenna McLean gets roped into attending a matchmaking ball in a small country town, she holds no illusions of meeting the man of her dreams. A no–nonsense magazine editor, Jenna doesn't believe in leaving love to chance, which is why she's developed Marriage Material – a fool–proof framework for husband hunting. Shearers and farmhands need not apply.
Sheep grazier Luke Tanner has met women like Jenna before, and knows not to waste his time. With the drought dragging on and bushfire season around the corner, the last thing he needs is a spoiled city girl like Jenna adding to his problems. He'll help out with the ball because it's good for the community, but he won't dance, he won't flirt, and he definitely won't be matched.
It's been a long dry season, but everyone knows when it rains, it pours.
3) The Long Paddock by Alissa Callen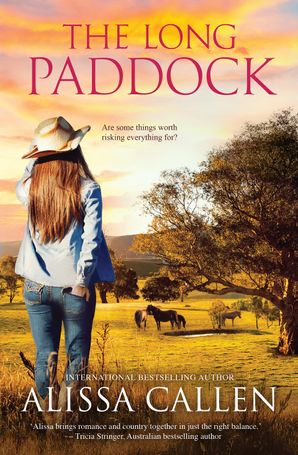 A captivating love story about community and second chances, from Australian author Alissa Callen.
Country–girl Cressida Knight fills her days with her farm, a mischievous pet bull called Reggie and her volunteer emergency services work. The busier she keeps, the less she thinks about the cowboy who left her behind. She's convinced the small–town Woodlea grapevine that she's moved on, but now it's time to move on for real.
Champion bull rider Denham Rigby shares Cressy's deep love for the land and all he's ever wanted was to stand shoulder–to–shoulder with Cressy through life. But three years ago a dark family secret left him no choice but to run. Now family duty gives him no choice but to return to the bush.
What Denham hasn't come home to do is to hurt Cressy by rekindling their relationship. He's nothing but a liability and the beautiful, self–reliant cowgirl has to stay off limits. But when faced with Cressy's desperation to save her drought–stricken farm, he can't keep his distance. He joins her out droving on the long paddock. Then when Woodlea is hit by more than just rodeo fever, they are further thrown together and Denham loses the battle to lock down his emotions.
But has he left it too late to stop running? And will the woman he's always loved be prepared to risk her heart for a second time?
4) Return to Rosalee Station by Mandy Magro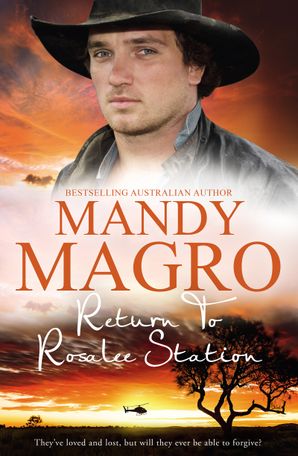 Bestselling Australian author returns to the world of her debut novel, Rosalee Station, with a new tragic and harrowing story of love and second chances, set deep in the heart of the Australian outback.
Can they find the path to forgiveness and healing, or will grief keep them apart forever?
After eight years of marriage, Sarah Walsh had thought she and Matt would be together forever. But when a fatal accident serves up the cruellest punishment any mother could face, their relationship falters. Sarah is helpless as Matt flies off the rails – she braves one last-ditch attempt to try and make him see they need to work together to get through the heartache. But will it be enough? And what about her – how does she go on alone?
Reeling from devastation and guilt, Matt gets the wakeup call he needs to save his marriage before it's too late. But the way forward is littered with obstacles, and he can see it's only by returning to the outback beauty and isolation of Rosalee Station that he has any chance to reclaim the man he once was. But will this separation end up costing him everything?
5) On the Right Track by Penelope Janu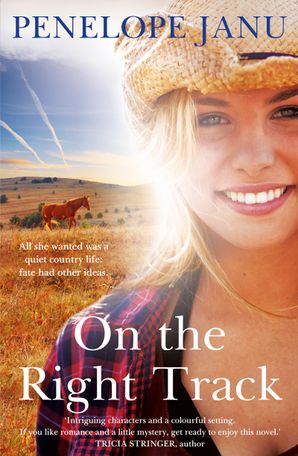 A warm-hearted rural romance about getting your life back on course … for fans of Tricia Stringer
A traumatic past, a charismatic stranger and a family legacy … Golden's quiet country life is about to get messy …
When the diminutive but fiery Golden Saunders falls from her horse and smashes her leg irreparably, and her racing family is disgraced by a corruption scandal, she thinks she's hit rock bottom.
Then the enigmatic Tor Amundsen, United Nations diplomat (read: spy), arrives on the scene and proves her wrong. His investigation into her family pulls her back into a world she had escaped, and the branch of the family she has tried to avoid at all costs. Tor is infuriated and frustrated by the impossible mixture of fragility and fierceness that is Golden, true, but he is also strangely protective of her.
Golden wants no part of it. Men have pushed her around her whole life. The last thing she needs is an arrogant, irritatingly handsome man telling her what to do. But it turns out Tor has a way with animals, children and, well, Golden…
Before too long, she finds their overwhelming attraction is overriding her good sense, and as they are both pulled deeper into the murky world of dirty money, things are about to get messy, and Golden's small, quietly ordered life will change beyond recognition…
Can Golden overcome her fears and the shadows of the past and reach for a new kind of future? Will she ever be able to get her life back on the right track?
6) Right As Rain by Tricia Stringer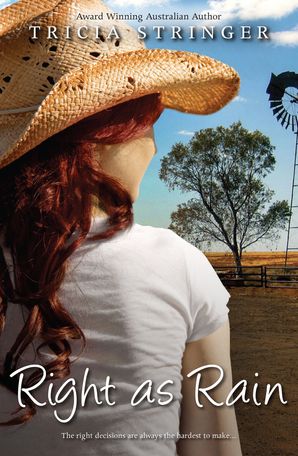 Mack's determined to do what's right for her father…but will she choose what's right for herself?Mackenna Birch thinks she's met the man of her dreams while on holiday in New Zealand. Adam Walker seems funny, kind and loving…until – to Mack's disbelief – he walks out on her. Nursing a broken heart, Mack returns to the family farm in Australia to find her beloved father unwell and her scheming younger brother home from the city, showing a great interest in taking over the business. Also in her absence, a new worker has been hired, and Mack's unsure of his motives.
Mack longs to make big changes to the farm – changes her father has approved. But with her dad's ailing health, all her plans have been put on hold. Soon Mack finds herself turning to Hugh – her old friend and neighbour – as her confidant. As they support each other through family pressures, their friendship strengthens, leading them to question their true feelings for each other.
Then, out of the blue, Adam turns up from New Zealand, adding to the melting pot of emotions. Soon Mack's juggling some tough decisions and trying to make those around her happy. But can she find the balance and have her own ever–after?
7) Legacy of Hunter's Ridge by Sarah Barrie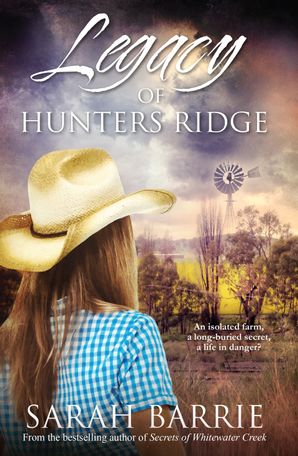 She dazzled with Secrets of Whitewater Creek, now Sarah Barrie kicks off a brand–new trilogy about small towns, secrets, and the love that saves lives.
Successful horse trainer Alissa Morgan–Jones has the world at her feet, until a tragic fire destroys everything. Widowed, in debt and under suspicion for arson, Alissa's life is in tatters. Her mother–in–law's isolated farm gives her the opportunity to pull her life back together and get herself back on her feet.
Four years after fleeing the city and the scandal that ruined his career, disgraced lawyer Cameron Blakely has a successful new business and a new life. When his neighbour, Mavis Littleton is diagnosed with a terminal illness he volunteers to handle her affairs – and her farm until her daughter–in–law arrives to take over. When Alissa finally shows up, he's drawn to her immediately. But there's more to his new neighbour than her big blue eyes and lost expression. If only she'll open up and let him in.
But there are secrets in both Alissa's past and Hunters Ridge – secrets that jeopardise far more than Cameron's fledgling feelings. Lurking in the isolated wilderness is a danger that neither anticipates – but one that threatens everything: the town, their love, and their lives.
8) A Place With Heart by Jennie Jones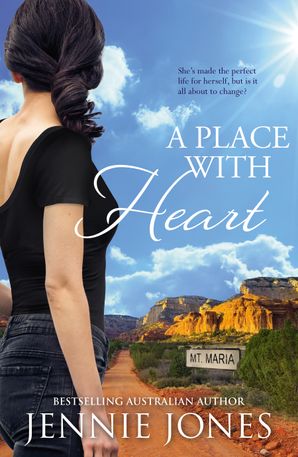 Rural romance meets Blue Heelers in this cosy mystery about an outback cop, from the author of The Swallow's Fall series.
Jaxine Brown has made a good life for herself in the Western Australian outback town of Mt Maria. But the homecoming of her teenage daughter, Frances, changes everything. At only seventeen, Jax was coerced to give up the baby to Frances's father and his wife. Finally, she has a chance to make it right, and hasn't got time to think about recently returned Detective Senior Sergeant Jack Maxwell, who inexplicably disappeared in the middle of their only date last year.
But Jack's back in town to investigate suspicion of drug trafficking and the man he's watching works in the closest mine to town. He expects to have this case wrapped up in four weeks, and feels he can take his time, not only with the case but also with Jaxine Brown, the woman he hasn't been able to get out of his mind.
When graffiti and vandalism escalate in an issue involving stolen animals, Jax and Frances are unwittingly drawn into a mystery connected to the same mine Jack has under surveillance. Can Jack get to the bottom of the furtive goings–on, and do whatever it takes to protect the would–be family that's wound its way into his heart?
A new outback romance from the bestselling author of The Swallow's Fall series.
9) The Sweetest Secret by Jacquie Underdown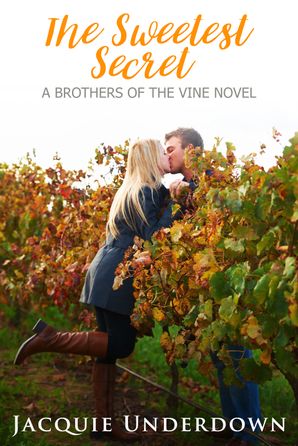 The Sweetest Secret
Two broken hearts, one small town, and the secret language of flowers…
Ellie always falls for the wrong man. After her latest disastrous relationship, she needs a new start, a clean slate, and some time to figure out who she is and what she actually wants. So the opportunity to open her own florist shop in the small town of Alpine Ridge couldn't be more timely – or more perfect.
Sam Mathews understands bad relationships – he's only ever had one, and that was enough. Now he keeps to himself, throwing his efforts into the family vineyard and his greenhouse hobby, where it's quiet and calm and he can nurture beauty with his own two hands.
When Ellie arrives in town and discovers Sam's backyard nursery, a shared professional interest soon blossoms into something that feels very personal. But Ellie needs time to rediscover herself, and Sam has never regained his confidence. When they are both tied so strongly to the past, could there be a chance for a future?
10) Two Hearts Healing by Renee Dahlia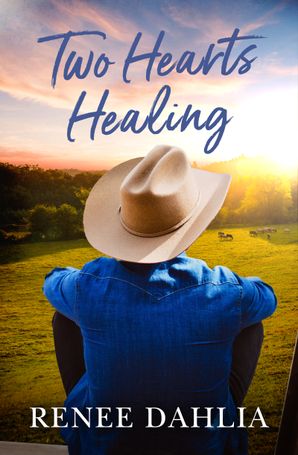 Australian author Renee Dahlia takes us back to Merindah Park for this rural romance about letting go of the past and the healing power of horses.
Serena Bassett
Home. It's been a long journey to recovery after the horse racing accident that nearly killed me, and now I'm ready to embrace life. Yes, I have a head injury, but that's not going to stop me creating a survival list of all the things I was too polite to do before. Number one on the list is to ride again. Also on the list: kiss Lee Edwards, my former boss and hot-as-hell neighbour. Not that I'm going to write that one down where anyone might see it.
Lee Edwards
The last six months have been hell. Not only did one of my horses nearly kill my stable jockey, Serena, but the accident wrecked my friendship with her brother and reminded me that I'm a failure. Just like my father said I'd be. I moved to Australia, the other side of the world, to get away from his negative voice and create a new life as a horse trainer. And now Serena is on my doorstep, demanding to learn to ride again. I can't do it. I won't be responsible for hurting her again. So why is it so hard to say no?
11) The Farmer's Perfect Match by Marilyn Forsyth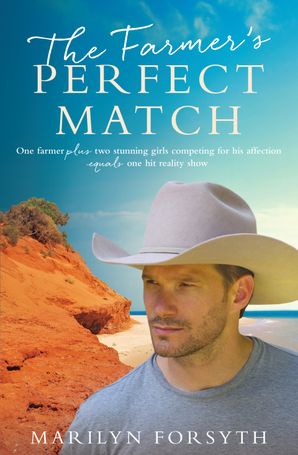 One farmer + two stunning girls competing for his affection = 1 hit reality show
Gorgeous farmer Adam Armstrong loves his life – he owns and runs his own piece of heaven, a successful pearl farm, and spends his days outdoors in Australia's stunning Kimberley. There's just one thing missing: someone to share it with, but when you live in one of the most uninhabited places on Earth it's not easy to meet the perfect woman.
Enter Evangeline Sinclair, PA for hot new reality show Perfect Mate – smart, funny, passionate and determined to help him find his ideal partner. What could go wrong, right?
Adam has signed a contract to pursue a relationship with one of the contestants and he's a man of integrity, but Evie, with her very personal interview questions, is opening him up in unexpected ways. Can he stay true to his agreement to find love in front of the cameras rather than behind?
For Evie, a year in professional wasteland after an on–air debacle has left her desperate to salvage her career and Perfect Mate's success will ensure this. But can she stand by while the man she's falling in love with is ruthlessly exploited?
12) The Cafe By The Bridge by Lily Malone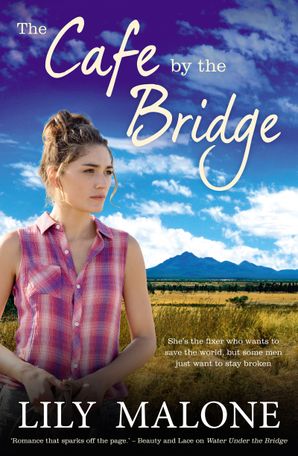 Fresh and down-to-earth in style, Australian author Lily Malone returns with a sparkling new romance that will appeal to all romance readers, from contemporary to rural romance. Perfect for readers who love Rachael Johns.
Child psychologist Taylor Woods needs a man. Flashy restaurateur Abel Honeychurch to be specific. Abe can help her get justice for her brother, Will. Taylor knows Abe, too, was scammed by the same woman who broke her brother's heart and stole everything in his pockets.
But bringing a lying, cheating scammer to justice isn't easy when all Abe wants to do is forget the whole sorry saga. He's returned to his home town of Chalk Hill to lick his wounds and repay his debts, renovating his nanna's house and opening the Chalk 'n' Cheese cafe.
He's miserable. And it would be easier to stay miserable if everyone else around him wasn't so darn cheerful. It's wildflower season in Chalk Hill with a cafe full of upbeat bushwalkers, and it's all Abe can do to remember to put sugar, not salt, in his customers' cappuccinos. He definitely has no time for the mysterious red-headed guest who admires his cheesecake and adores his flat white.
Taylor's mission to help her brother seems doomed – how will she gain the trust of a man whose every instinct tells him never to trust a woman again?
'Warm, witty and fun … Lily Malone creates unforgettable characters. Chalk Hill is a small town you will never want to leave.' Alissa Callen, bestselling Australian author
'A touching, romantic, and thoroughly enjoyable read. Filled with engaging characters, Lily Malone's refreshing style never fails to satisfy.' Jennie Jones, bestselling Australian author
13) More Than A Promise by Lauren K Mckellar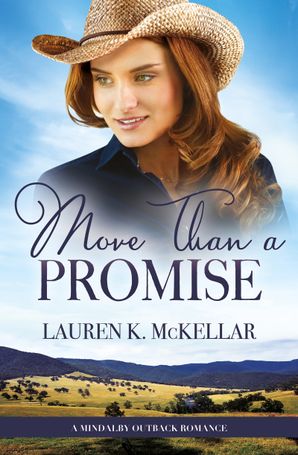 Asher is barely keeping her head above water, which is impressive given the drought–stricken land around her. Between her job at the real estate agent, her father's reliance on the bottle, her estranged mother's pushy texts, and her gorgeous daughter, Dakota, she has no time for relationships…even if Flynn Carmichael is the most beautiful man she's ever seen. But Flynn is only in Mindalby for a short time, and Asher and Dakota have no space in their lives for a man not willing to put down roots.
Mindalby, a small town, a community, a home. But when the mill that supports the local cotton farmers and employs many of the town's residents closes unexpectedly, old tensions are exposed and new rifts develop. Everyone is affected and some react better than others, but one thing is certain: living on the edge of the outback means they have to survive together, or let their town die.
Still looking for a new read? Check out some more picks below: