Looking for that perfect book rec for your best friend? Here are our top picks based on your shared interests!
For the friend who loves re-watching The Vampire Diaries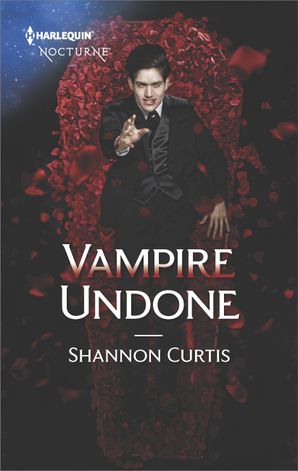 Her cruelest temptation…
A werewolf's bite has just one cure, and vampire Lucien Marchetta intends to find it. But first he must convince Professor Natalie Segova to help him. Natalie once considered Lucien a friend and protector…until he abandoned her to a terrible tragedy. And yet she still struggles to resist his tantalizing allure and the intimate memories of their past.
Racing to locate the cure, Lucien and Natalie tangle in a seductive power play where every move ratchets up the intensity of their blistering attraction. But time is running out and the veil between death and life is shifting. If Lucien doesn't reclaim Natalie's heart soon, he could lose her – and everything he values – forever.
For the friend who can't stop talking about Bridgerton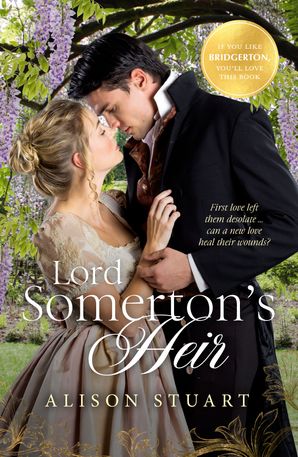 First love left them desolate … can a new love heal their wounds? A tale of second chance love in aristocratic Regency England, for lovers of all things Bridgerton.
Sebastian Alder's sudden elevation from penniless army captain to Viscount Somerton is the stuff of fairy tales, but the cold reality of an inherited estate in wretched condition leaves him little time for fantasy, and the memory of his wife's brutal death haunts his every moment. When he learns of the mysterious circumstances of his cousin's demise, he must also look for a potential murderer … surely not Isabel, his cousin's ladylike widow?
Isabel, Lady Somerton, is desperate to bury the memory of her unhappy marriage by founding the charity school she has always dreamed of. Her hopes are shattered from beyond the grave when she is left not only penniless but once more bound to the whims of a Somerton … although perhaps the new Lord Somerton is a man she can trust … or even care for?
Suspicion could tear them apart … honesty and courage may pull them together.
'In the wake of Waterloo, a richly detailed historical romance with plenty of danger, deception and derring-do.' – Anne Gracie, international award-winning author
For the friend who is obsessed with their horoscope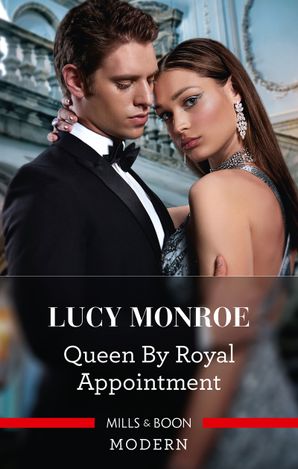 They say that duty and desire don't mix…and they're about to collide spectacularly in this royal romance from USA TODAY bestselling author Lucy Monroe.
Fifty dates to decide…if she will wear his crown!
As a naive teenager, Lady Nataliya signed a contract promising her to a prince. Ten years later, to release them both, she causes a scandal by going on fifty dates for a magazine. It works…until her betrothed's brother, widowed King Nikolai, insists she honor the marriage agreement — with him!
Her first duty? Finishing those dates with Nikolai. Their whirlwind courtship may be thrilling, but no matter how irresistible Nikolai is, Nataliya can't forget she was never his first choice of queen. His wounded heart will always be off-limits…
For the friend who loves a bad boy trope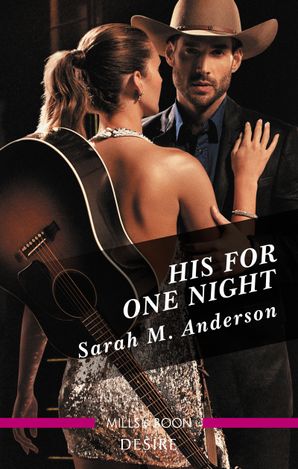 'The first song I want to sing tonight is called 'One Night Stand.'' How fitting.
Flash Lawrence and Brooke Bonner's fling burned hot and fast. But when Brooke learned she was pregnant, staying away seemed her only option. The impulsive rodeo star isn't daddy material. But when Flash finds out the truth – forget it. There's no denying their explosive chemistry. Nor will he let her deny him his child.
For the friend who's watched You've Got Mail 1000 times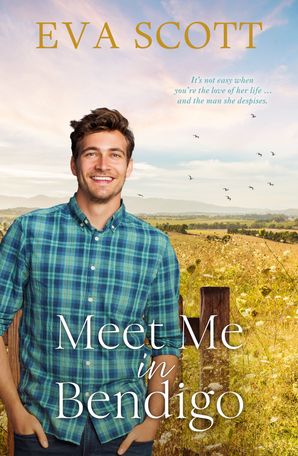 Rural Australia meets You've Got Mail in this romantic comedy about online dating, second chances, and following your heart.
Small-town sweetheart Annalisa Cappelli has returned to Wongilly to take over her family's hardware shop while she heals from a tragic loss. The business was hit hard by the pandemic, and now a Carpenter's Warehouse hardware superstore is opening in the district. There's no way Annalisa is going to let two hundred years of history go down the drain, but she's going to need to fight to keep her family's legacy alive.
The one simple thing in her life is her no names, no complications, easy-breezy online relationship with GardenerGuy94. For now, their online flirtation is the only kind of romance Annalisa needs. Until she meets Ed Carpenter. Sexy as hell, he'd be the perfect man … if he wasn't trying to destroy her business.
Ed Carpenter is in Wongilly to offer the owner of a small hardware shop a payout to pave the way for his family's next superstore. What he doesn't expect is for the owner to be the woman he's been talking to online. Annalisa is beautiful and passionate, and he's sure she's the one for him. But how can he reveal the truth without losing her?
For the friend who can't stop listening to Taylor Swift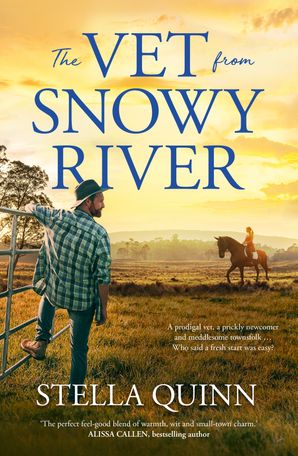 A hot vet. A rebellious teenager. And meddling but well-meaning townsfolk. Vera gets more than she bargains for when she runs off to a new life in the country … A fresh and funny rural romance, perfect for readers of Alissa Callen and Rachael Johns.
Vera De Rossi no longer believes in love …
And thanks to her ex-boyfriend­ she's also broke, jobless, and staring down the barrel of a court case that could land her in prison. Turning to her talent for baking, Vera opens a cafe in Hanrahan, a cosy tourist town in the foothills of the Snowy Mountains.
Josh Cody, once Hanrahan's golden boy, escaped sixteen years ago with gossip hard on his heels and a pregnant girlfriend in tow. Now he's back: a qualified veterinarian – and a single dad with a lot to prove. A new start and a grumpy teenage daughter … it's a lot to juggle, and there's no room in his life for further complications. But that's before he walks into The Billy Button Cafe and meets its prickly owner …
Reeling from the past, Vera has no intention of being sidetracked by the hot vet with a killer smile. But fate has a way of tripping up our best intentions and between a stray cat and a busybody with a heart of gold, this is a town – a family – unlike any other. And, whether Vera wants it or not, is there anything a family won't do to help one of its own?
PRAISE:
'The perfect feel-good blend of warmth, wit and small-town charm. This debut will leave you smiling.' Alissa Callen bestselling author of Snowy Mountains Daughter
For the friend who only drinks iced coffee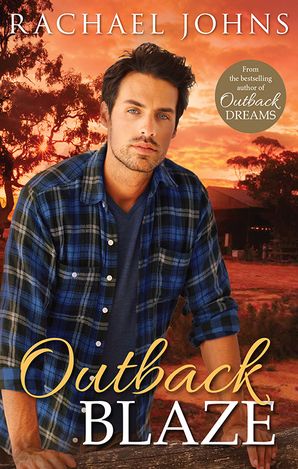 Ruby wasn't looking for love, Drew wasn't looking to stay… until they found each other. Can their fling survive the darkness of Ruby's past and Drew's desire to move on?
Ruby Jones was always an optimist, but the trauma of her past had made her wary. So when she flees to the small rural community of Bunyip Bay to start afresh, she has her sights firmly set on establishing her horse–riding business and rebuilding her life. The last thing Ruby wants is a romance. In fact, after all she has been through, she can't imagine she will ever believe in love again.
Police officer Drew Noble has no intention of staying in Bunyip Bay – he is just an outsider seeking temporary refuge. But as the charm of the town sways him, Drew finds himself increasingly drawn to the community and its inhabitants, as well as another newcomer, the lovely Ruby Jones.
When Drew investigates a suspicious fire at Ruby's parents' business, he finds himself feeling strangely protective of the girl with the flowers in her hair. As the details of Ruby's past emerge and she comes once more under threat, Drew realises he will do all in his power to save her.
Soon  these outsiders discover they have both lost their hearts – not only to the town but to each other.
For the friend who has to be charge of the charcuterie board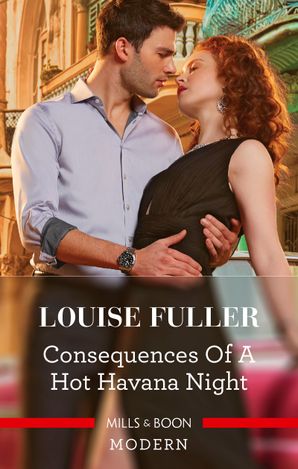 A scorching encounter in the Cuban heat… Now she's carrying her boss's baby!
The wild vibrancy of Kitty's new home in Havana must be infectious. Why else would the naturally cautious rum distiller have succumbed to the sudden desire to seize one night with a stranger? But if it's shocking to learn that César is actually her powerful, elusive boss, it's nothing compared to Kitty's latest realisation — she's pregnant!
For the friend who believes in love at first sight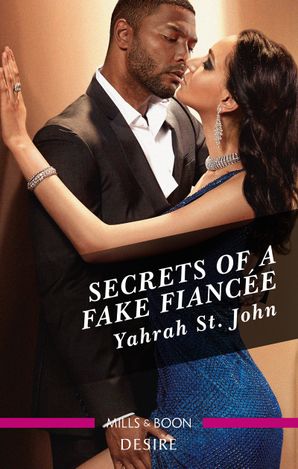 His proposal is a deal she can't refuse…
Cruelly rejected after she reveals herself to her birth family, Morgan Stewart turns to Jared Robinson for comfort. The reformed bad boy proposes she pose as his fiancée to show his own family he's settling down. They make the perfect pretend couple — but before long, they aren't pretending! Yet just as Morgan begins to feel accepted, secrets and all, a vicious rumour about Jared's past threatens them both…
For the friend who watches rom-coms every Friday night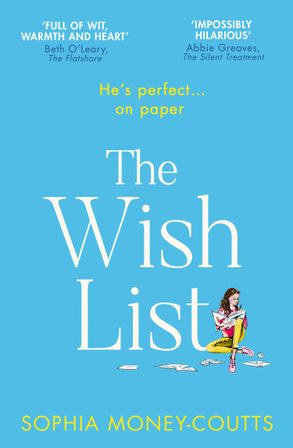 Florence Fairfax isn't lonely. She loves her job at the little bookshop in Chelsea and her beloved cat Marmalade keeps her company at night. She might have been single for quite a while – well, forever actually, if anyone's asking – but she's perfectly happy, thank you. And then Florence meets eccentric love coach Gwendolyn, and everything changes.
When Gwendolyn makes Florence write a wish list describing her perfect man, Florence refuses to take it seriously. Finding someone who likes cats, has the sexual athleticism of James Bond and can overlook her 'counting' habit? Impossible! Until, later that week, a handsome blond man asks for help in the bookshop…
Rory seems to fit the list perfectly. But is he 'the one', or simply too good to be true? Florence is about to find out that her criteria for Mr Right aren't as important as she thought – and that perhaps she's been looking for love in all the wrong places…
For the friend who's a Grey's Anatomy addict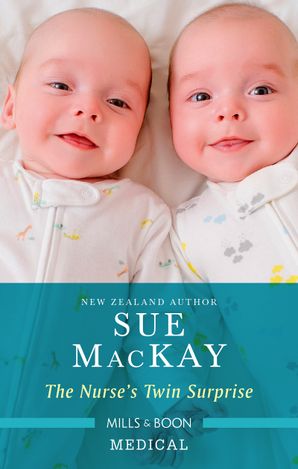 Will this new beginning…lead to her forever family?
ER nurse Molly O'Keefe is starting over! But she isn't ready to let sexy Dr Nathan Lupton into her life. Still reeling from her painful past, Molly isn't sure she can trust her feelings — especially as Nathan wants a family she may not be able to give him. But then their irresistible temptation spills over — and results in a double baby surprise that could bond them together forever!
For the friend who loves a rainy Sunday afternoon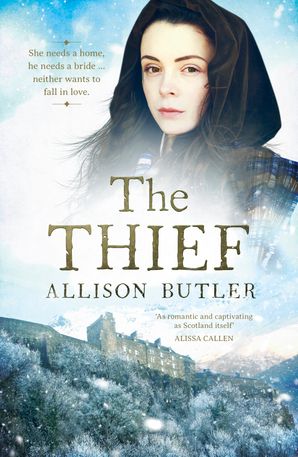 She needs a home, he needs a bride … neither wants to fall in love.
1402, the Anglo-Scottish border.
To fulfil his father's dying wish, border laird Lachlan Elliot must marry and sire a legitimate heir, cementing his family's name in the tumultuous borderlands. But he is determined his marriage will be one of convenience only – he has no time for the pain and betrayal of love.
So even when Lachlan catches a spirited thief stealing his horse, and she turns out to be the breathtaking daughter of a neighbouring laird, he vows to marry her, bed her, but never love her.
Kenzie never wanted an arranged marriage, but to be forced to wed the domineering laird who catches her thieving from his lands is even worse. Feisty, strong-willed and determined to make her own way, she may have no choice but to agree to the marriage, but she will never give up her independence. Lachlan may own her body, but he will never own her heart …
A lush, sexy romance in the spirit of Diana Gabaldon and Darry Fraser.
For the friend who wants a great love story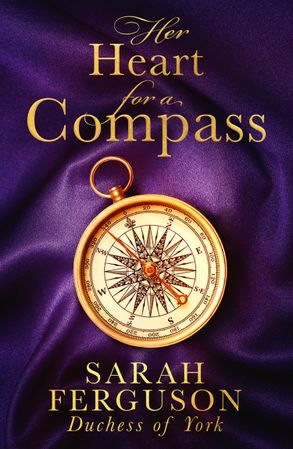 The Top 10 Sunday Times bestseller
London 1865
In an effort to rebel against a society where women are expected to conform, free-spirited Lady Margaret Montagu Douglas Scott flees her confines, and an arranged marriage. But Lady Margaret's parents, the Duke and Duchess of Buccleuch, as close friends with Queen Victoria, must face the public scrutiny of their daughter's impulsive nature, and Margaret is banished from polite society.
Finding strength amongst equally free-spirited companions, including Queen Victoria's daughter Princess Louise, Margaret embarks on a journey of self-discovery that will take her to Ireland, America, and then back to Britain, in search of the life she was always meant to lead and the love she meant to find.
Incorporating research into her heritage and drawing upon her own unique life journey, the Duchess, with co-writer Marguerite Kaye, pens a fictional account of the life of her great-great-aunt, Lady Margaret Montagu Douglas Scott. Rich in historical detail, and set amongst the drawing rooms of Victoria's court, and the grand country houses of Scotland and Ireland, Her Heart for a Compass is a breathtaking romantic novel of daring to follow your heart against all odds.