We sat down to chat with Australian Mills & Boon Modern author Melanie Milburne.
---
1. Describe your latest book in 5 words.
Virgin. Brother's best friend. Fling.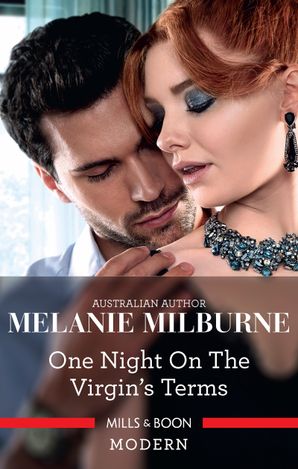 2. What's the best piece of advice about writing you have ever been given?
Finish the damn book! I would have given up halfway through most of the 88-plus books I've written if I hadn't taken on board this advice. You can always fix what is written, you can't fix what is not.
3. What is your favourite word in the English language?
My favourite two words are: The End. Ha ha. Single word: Love.
4. If you could have dinner with three of your characters who would you choose and why?
My current hero and heroine in my work in progress, so I could ask them to help me get them to their happy ever after. But then again, my three heroines from my Wanted: A Billionaire trilogy would be fun to hang out with over dinner – Ivy, Millie and Zoey. They are fun, sassy and resourceful.
5. What is your favourite thing to do when you're not writing?
It used to be reading but now it's playing with my one-year-old granddaughter. But the cool thing is, I get to combine the two things – I read to her while I'm minding her!
6. What is your favourite type of scene to write?
I love writing the scene where the hero and heroine first meet each other. I love the spark of chemistry, the zing and zap between them that starts the story off.
7. What book(s) are you reading lately that you'd recommend to your readers?
Oh, so many! Two standouts recently are Minnie Darke's Star-Crossed and Chloe Bayliss's En Pointe.
8. What made you want to become an author?
I wanted to be an author from the age of five when I learned to read. I was fascinated with books and read voraciously. I wrote my first one when I was seven or eight. It was about eight or ten pages long and it was about a dog. I remember the excited feeling in my stomach as I wrote it. I have that same feeling today as I begin each and every book.
9. Who are your top 3 literary heroines?
Elizabeth Bennet from Jane Austen's Pride and Prejudice, Jane Eyre from Charlotte Bronte's Jane Eyre and Linda Martin from Mary Stewart's Nine Coaches Waiting.
10. What is your favourite romantic movie or tv show?
I adore Pretty Woman, because both Vivian and Edward have such wonderful character arcs. It's romance at its best. And I recently loved watching series one of Virgin River on Netflix. I really enjoyed the cast of characters, as well as the two main protagonists. Complex and intriguing and great dialogue. I'm really looking forward to seeing series two.
11. What was the first romance novel you ever read?
An Apple in Eden by Kay Thorpe, which was a Mills and Boon. I read it when I was seventeen and I was completely captivated and have been reading them ever since.
12. Which fictional character do you most want to be?
I am actually really happy being myself. I can't think of anyone I would rather be, even though there are plenty of wonderful fictional characters out there. I guess it would be really cool to be Lizzie Bennet and live at Pemberley with Mr Darcy, though!
13. What's your writing schedule?
Do you plan your life around your writing or your writing around your life? Just now, it's a little bit of both! I am always well ahead of my deadlines but it takes a bit of juggling sometimes to get the words on the page. I like to write in large blocks of time. It doesn't suit my process to be only writing an hour or two here or there. I need four or five hours or more a day, five days a week and then I can write a novel in five or so weeks.
14. What would be something that people would be surprised to know about you?
I am related by marriage to H.G. Wells. He was my husband's great-great uncle, his maternal grandmother's uncle. But apparently he wasn't interested in being associated with that branch of the family- he didn't think they were intellectual enough for him. It explains my husband's love of sci-fi . And I wonder what H.G. Wells would think of my husband's six university degrees. Just saying …
15. What are you working on next?
I am working on a story about a professional matchmaker who is unable to have children and a hero who needs a wife and heir in order to inherit his centuries-old family estate. It's probably one of the most emotional books I've written in a while.
Read Melanie Milburne's books
---
Melanie Milburne
Melanie Milburne read her first Harlequin at age seventeen in between studying for her final exams. After completing a Masters Degree in Education she decided to write a novel and thus her career as a romance author was born. Melanie is an ambassador for the Australian Childhood Foundation and is a keen dog lover and trainer and enjoys long walks in the Tasmanian bush. In 2015 Melanie won the HOLT Medallion, a prestigous award honouring outstanding literary talent.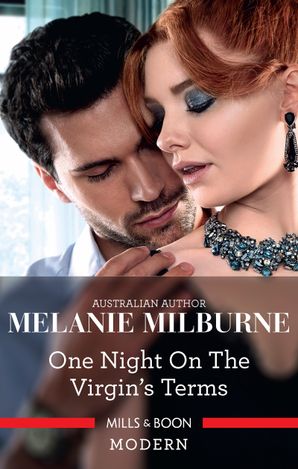 She's chosen him…to awaken her!
Demure Ivy Kennedy is determined to lose her virginity by her thirtieth birthday. And there's only one man she trusts with the role — Louis Charpentier, king of no commitment.
Louis has long denied his attraction to the red-haired beauty. Ivy deserves nothing less than the happily-ever-after she's always dreamed of and is ultimately looking for long-term romance. Louis avoids relationships, thanks to his parents' marital misery. But her request has started a fire…how will one night of unleashed passion ever be enough?