We sat down to chat with New Zealand Mills & Boon Historical author Sophia James.
---
1. Describe your latest book in 5 words
The Grinch meets Santa Claus.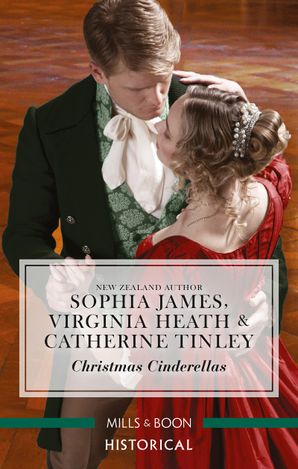 2. What's the best piece of advice about writing you have ever been given?
Never give up and believe in yourself one hundred per cent.
3. If your life was a book, what would the title be?
Unsheltered by Barbara Kingsolver. We are building and things are in a turmoil.
4. If you could have dinner with three of your characters who would you choose and why?
The Wellingham brothers, Asher, Taris and Cristo. I loved their complexity and humanity.
5. What is your favourite thing to do when you're not writing?
Fixing up our house.
6. What is your favourite type of scene to write?
The first scenes when the hero and heroine are skirting around each other and as an author you are trying to keep their secrets.
7. What book(s) are you reading lately that you'd recommend to your readers?
The Warmth of Other Suns by Isabel Wilkerson. It's made me think about the lives of immigrants and I learnt a lot about the slave routes out of the south to the north in America from 1930 to 1970.
8. What made you want to become an author?
I always wrote stories, even when I was very young, and just never stopped.
9. Who are your top 3 literary heroines?
Claire Fraser from the Outlander series.
Olive Kitteridge from Elizabeth Strout's books.
Lisbeth Salander from The Girl With The Dragon Tattoo
10. What is your favourite romantic movie or tv show?
Probably Notting Hill. While you Were Sleeping is a close second.
11. What was the first romance novel you ever read?
Kathleen Woodiwiss' Shanna after having three wisdom teeth out in the Basque region of Northern Spain.
12. Which fictional character do you most want to be?
Claire Fraser, I think. She is strong and self-determined and clever.
13. What's your writing schedule? Do you plan your life around your writing or your writing around your life?
At the moment writing around my life. We are building a small house to move into on a very steep site by the sea and there is a lot of work to do.
14. What would be something that people would be surprised to know about you?
Can't think of anything. I am very unsurprising.
15. What are you working on next?
A small Christmas novella set in the west country in England. It is due into Mills & Boon by February.
Love reading all-things historical? Check out some of our recent favourites!
---
Sophia James
Georgette Heyer novels formed Sophia James's reading tastes as a teenager. But her writing life only started when she was given a pile of Mills & Boons to read after she had had her wisdom teeth extracted! Filled with strong painkillers she imagined that she could pen one, too. Many drafts later Sophia thinks she has the perfect job writing for Mills & Boon Historical as well as taking art tours to Europe with her husband, who is a painter.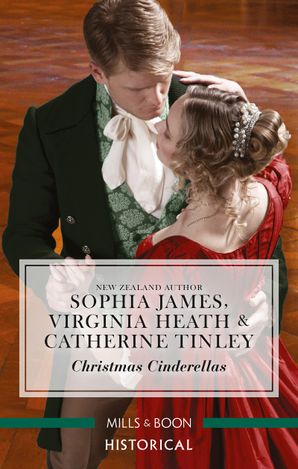 'You shall go to the ball!' …with these three Christmas Cinderella stories!
In Sophia James's Christmas With The Earl, usually composed Ariana burns up like a Christmas candle at the infamous Earl of Norwich's touch! Next, in Virginia Heath's Invitation To The Duke's Ball, a festive country house party is a bore for lady's companion Eliza, until she meets a dashing Duke. And in Catherine Tinley's A Midnight Mistletoe Kiss, Nell's life of drudgery is about to change after a Christmas kiss with the handsome gentleman Tom Beresford…