We were first introduced to Mrs Wheeler's love of romance novels back in Stranger Things 2, where she was interrupted from her reading of Johanna Lindsey's Heart of Thunder by a knock on the door from Billy. Stranger Things 3 introduces us again to Karen Wheeler, this time lounging poolside, enjoying cans of Coke, reading racy romances and spying on Billy.
So, we've put together a list of 15 racy romances for Karen Wheeler to enjoy by the pool…
by Lynsay Sands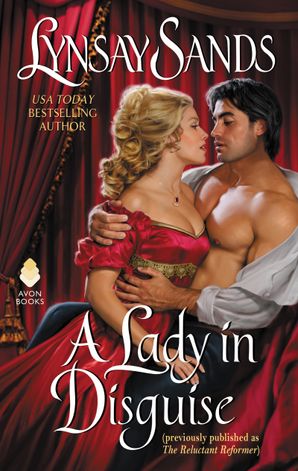 It's a case of mistaken identities and unmistakable attraction in New York Times bestselling author Lynsay Sands'classic historical romance!
Lady Maggie Wentworth must support herself as an investigative reporter. Writing under another name, she's been exposing the notorious scandals of the ton-this time it's the "working girls" of London. While interviewing the women, a client enters, and Maggie is shocked to see her beau. She changes clothes with one of the girls and flees out the window, only to be whisked away by a stranger.
Lord James is honoring a deathbed promise: watch over his late friend's sister. Following Maggie to a house of ill repute, he's stunned to see her emerge dressed as the notorious Lady X! Hard times must have driven her to such a desperate act, and he is intent on reforming the wanton chit. No amount of protest will stop him from saving her reputation. Now if only he can hold his own desires in check-and keep himself from falling in love.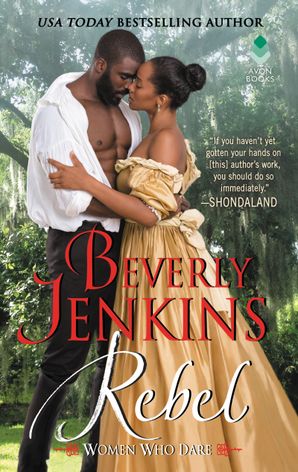 The first novel in USA Today Bestselling Author Beverly Jenkins's compelling new series follows a Northern woman south in the chaotic aftermath of the Civil War . . .
Valinda Lacy's mission in the steamy heart of New Orleans is to help the newly emancipated survive and flourish. But soon she discovers that here, freedom can also mean danger. When thugs destroy the school she has set up and then target her, Valinda runs for her life–and straight into the arms of Captain Drake LeVeq.
As an architect from an old New Orleans family, Drake has a deeply personal interest in rebuilding the city. Raised by strong women, he recognizes Valinda's determination. And he can't stop admiring–or wanting–her. But when Valinda's father demands she return home to marry a man she doesn't love, her daring rebellion draws Drake into an irresistible intrigue.
by Maya Rodale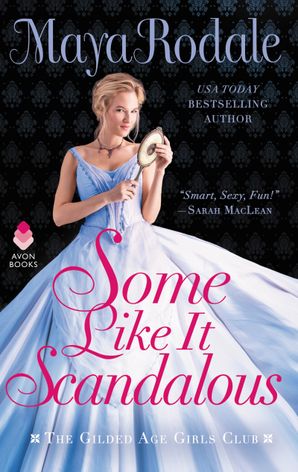 They are sworn enemies…
Theodore Prescott the Third, one of Manhattan's Rogues of Millionaire Row, has really done it this time. The only way to survive his most recent, unspeakably outrageous scandal is to marry someone respectable. Someone sensible. Someone like Daisy Swan. Of all the girls in Gilded Age Manhattan, it had to be her.
Pretending to be lovers…
Daisy Swan has plans and they do not involve a loveless marriage with anyone. But when a devastating family secret threatens to destroy her standing in society, suddenly a fake engagement with Theo is just the thing to make all her dreams come true.
And now it's time to kiss and make up…
Daisy Swan aspires to sell cosmetics that she has created, but this brainy scientist needs a smooth-talking charmer's flair for words and an eye for beauty to make it a success. Before long, Daisy and Theo are trading kisses. And secrets. And discovering that despite appearances they might be the perfect couple after all.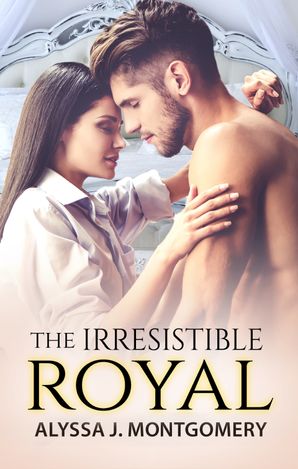 He's everything a bad boy royal should be…
Prince Marco of Ralvinia is lethally handsome, incredibly rich and irresistibly sexy. His royal title and prestigious position as a high–powered CEO bring a high media profile, and women flocking to his door. But after tragically losing the one woman he's ever loved, Marco indulges only in casual affairs, never risking his heart.
He's everything she doesn't want…
Thrown into the path of a handsome, single prince by her social–climbing mother, Chloe Salvatore wants nothing more than to escape. Prince Marco leads a glamorous life, but it's the antithesis of all Chloe believes she's looking for in a romance.
But he might be just what she needs…
As the chemistry between them sizzles, Chloe agrees to just one night, one night of hot, no–strings–attached sex and then they will go their separate ways. But their explosive interlude has unexpected consequences, and nine months later Chloe and Marco are inextricably linked and their attraction is as strong as ever…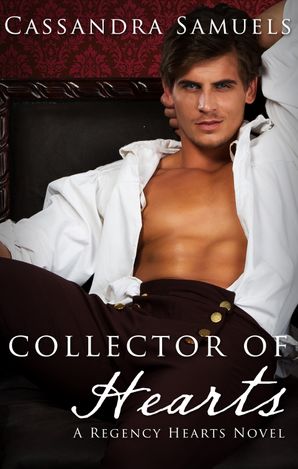 A heart worth collecting just might be a heart worth keeping.
Thanks to a wastrel father and a laudanum–addicted mother, Arabella Fleming and her twin sister have one – and only one – season in London in which to find suitable husbands.
Robert Mallory, Marquis of Shelton, is not suitable. Known as the Collector of Hearts, Shelton is a master of seduction, and he never fails when he sets his sight on a new target. And this season, he wants Arabella.
Arabella is too clever to be swept up in Shelton's wicked amusements, but she finds herself unable to resist the temptation of his company. And when she tastes his kiss, she discovers there's more to him than a mysterious past and an infamous reputation. Arabella soon realises that, in order to protect her own heart, she has to collect that of another – the heart of the most notorious rake in London.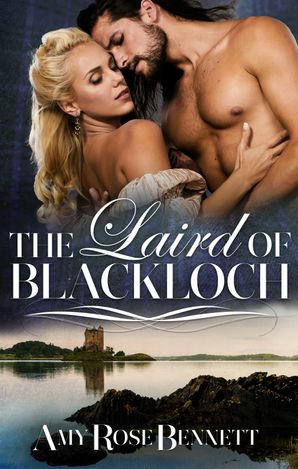 Revenge might be sweet, but love is far sweeter…
Following the Battle of Culloden, Alexander MacIvor returns to his ancestral home, Blackloch Castle, only to find the Earl of Tay, chief of the rival Clan Campbell, has laid waste to everything he holds dear. In the face of such devastation, Alex seems doomed to live the life of a fugitive Jacobite…until a stroke of good luck allows him to escape the Highlands and begin again.
Years later, styling himself as a wealthy Englishman, Alexander reclaims his forfeited estate, becoming the new Laird of Blackloch. But it's not nearly enough to quell his thirst for vengeance. Hell–bent on destroying Lord Tay, he single–mindedly sets about driving his nemesis to bankruptcy. When he learns the earl intends to marry the very beautiful English heiress, Miss Sarah Lambert, thus escaping penury, he devises a devious plan: kidnap Miss Lambert and ransom her to hasten Tay's ruin.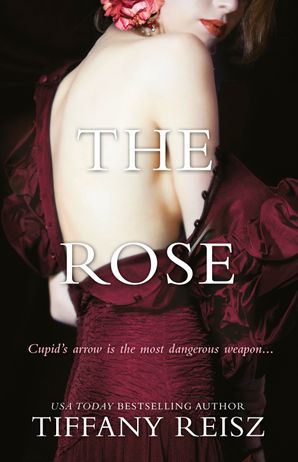 Bestselling author Tiffany Reisz returns with an imaginative tale of lust and magic, and the dangers unleashed when the two are combined…
On the day of Lia's university graduation party, her parents – wealthy art collectors with friends in high places – give her a beautiful wine cup, a rare artefact decorated with roses. It's a stunning gift, and one that August Bowman, a friend of her parents and a guest at Lia's party, also has his eye on. The cup, August tells her, is known as the Rose Kylix, and it's no ordinary cup. It was used in the temple ceremonies of Eros, Greek god of erotic love, and has the power to bring the most intimate sexual fantasies to life.
But Lia is sceptical of August's claims of the cup's mythology and magic – after all, he's a collector himself, and she suspects he just wants to get his hands on this impressive piece of art. So he dares her to try it for herself, and when Lia drinks from the Rose Kylix she is suddenly immersed in an erotic myth so vivid it seems real – as though she's living out the most sensual fantasy with August by her side…
by Lori Foster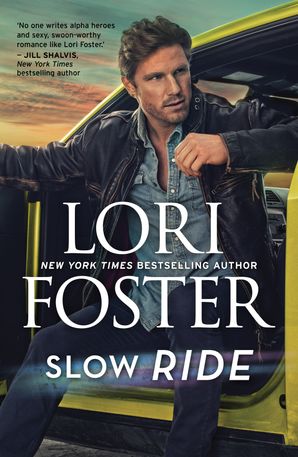 You can't put the brakes on love…
Ronnie Ashford needs a distraction. In the morning, she has to offer arrogant, conventional Jack Crews a job and convince him not to take it. She doesn't need anyone's help, thank you very much. But tonight is all about the tall, sexy stranger who just walked into the bar – and all the delicious trouble they could get into together. Too bad just as things are heating up between them, he whispers the three words that destroy everything: 'I'm Jack Crews'.
Jack is determined to connect with fiery Ronnie – in bed and out of it – but her terms are clear. If he takes the job helping her acquire prized artefacts for her mysterious bosses, anything between them is strictly off-limits. Somehow he has to convince a woman who's never felt like she belonged that she's found her place – with him. And with the danger sparking hotter than the fire between them, it's going to be one unforgettable trip…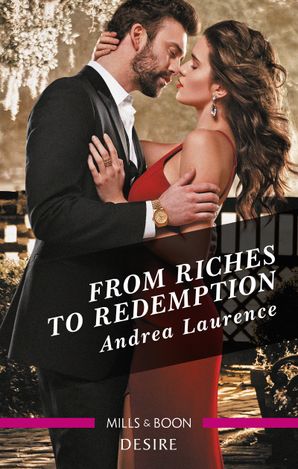 Her ex-lover is back – right when she discovers her life is a lie.
Ten years ago, Morgan Steele secretly eloped with River Atkinson – only to see her vows betrayed. Now River's back, made good as CEO of a construction company that rivals her family's empire. Forced to work together, they give in to long-suppressed desire. But when Morgan discovers she was switched at birth and isn't the Steele heiress after all, will their second chance be sabotaged by secrets?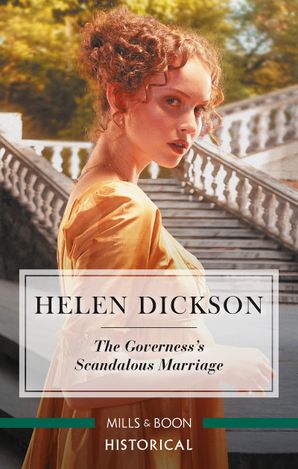 A ruined governess…and a marriage born of scandal!
When penniless Linnet Osborne takes a job as a governess, she's shocked to discover her new employer is none other than Christian, Lord Blakely! They'd once shared a passionate embrace that almost forced them to marry. Christian is no less compelling now – so much so that Linnet is tempted to explore beyond those fleeting kisses…but that would mean they'd have to wed!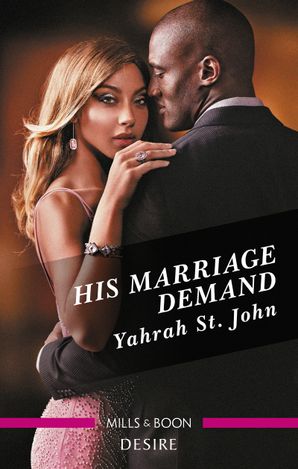 He's waited patiently for payback. It arrives on his wedding day.
Gage Campbell has Fallon Stewart right where he wants her. Ever since his mother was fired for Fallon's teen antics, Gage has held a grudge. Now the roles are reversed. Gage got rich, and Fallon is desperate to save her family's company. He'll gladly step up. But Fallon must become his bride. The danger? Losing himself in the woman…and forgetting the revenge!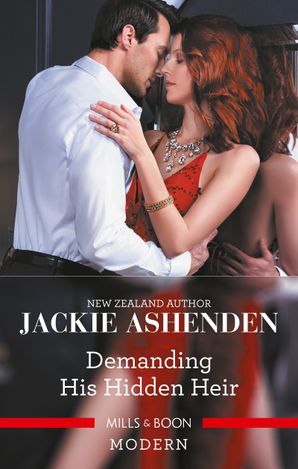 A sizzling weekend…changes the Italian's life – forever!
Enzo Cardinali had never known a passion like the one he shared with Matilda St George during their red-hot Caribbean fling. Beautiful, irresistible Matilda made brooding Enzo crave something more for the first time. But when she left abruptly, he vowed to forget her, rebuilding the walls around his damaged heart. Now Matilda has reappeared – with his son! Enzo demands his heir, but will he claim vibrant Matilda too?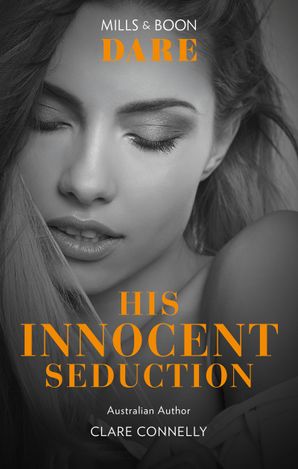 One night isn't enough…to initiate her into the world of sexual pleasure!
I enjoy the finer things in life – aged whisky, gourmet meals, beautiful women. So when sweet virgin Millie Davis propositions me, I vow we'll savour every moment…for longer than one night! Now, I'm tutoring her in exquisite physical passion. It's completely no-strings – love is too dangerous a game. But how can someone so innocent bring me to the brink of losing control?
by Nicola Marsh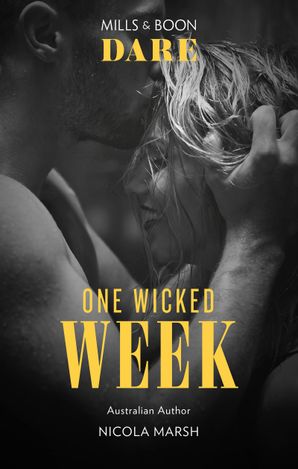 USA TODAY bestselling author Nicola Marsh is back with another wickedly sexy romance! Jayda and Brock's first taste of each other was unforgettable. The second is completely addictive…will one wicked week ever be enough?
Years ago, Brock Olsen gave gorgeously curvy Jayda York what she needed: a sizzling one-night stand that emboldened her in every way. Now Jayda's starting a new business and needs the multi-millionaire tech genius's expertise by day…and mind-blowing sex at night. Their deal is strictly no-strings. One week. No emotional entanglements. But Jayda's already breaking the rules, for Brock's seducing her into wanting the one thing she can't have: him.
And if you want to read the actual book Mrs Wheeler is seen reading…..
1. Tender is the Storm
by Johanna Lindsey
Headstrong heiress Sharisse Hammond wants no part of the New York society marriage that has been arranged for her. So she heads west across a vast and dangerous land — with no intention of honoring her agreement to become the mail-order bride of a rugged Arizona rancher.But Lucas Holt needs a wife — any wife — if his plan to destroy his most hated enemy is to succeed. And this gullible Eastern lady would do quite nicely. However, their separate schemes to use one another are complicated by raw, aching passion. For Lucas's beautiful, unsuspecting pawn was not supposed to be so irresistible alluring. And freedom-loving Sharisse never dreamed she could ever desire one man so much.
Happy reading!
By Eloise Plant