It's time to get brutally honest, people. It's time to get real. New year resolutions are all well and good for the month beforehand, when you gird your loins and say, 'Next year will be different! I'm going to give up drinking! I'm going to give up smoking! I'm going to lose those five kilos that are the only thing stopping me from looking like (insert name of sex god or goddess of choice). No, even better than that. Hell, I'm going to be a NICE person!'
We nurture these baby resolutions. We smugly feed them and worship them all the way through December's Christmas parties. Oh, we are going to be so damned good come January, so damned different! So sweet and sexy and nice to pets and children and all around adorable.
And then comes January first and the hangover and, with it, the cold dank realisation that this is it, baby. This is when new year resolutions and good intentions become a millstone around your neck, weighing you down, setting you up for failure.
So here's one way of setting new year resolutions that won't trip you up and will make achieving them a whole lot more fun!
Your mission, should you choose to accept it, is to follow our monthly guide to reading pleasure…
---
January
It's the southern hemisphere and holiday season, so the perfect time for a beach read. Oh hey, so maybe check out my Lord Howe Island book, One Summer Between Friends! (Sorry, shameless self-promotion, I know)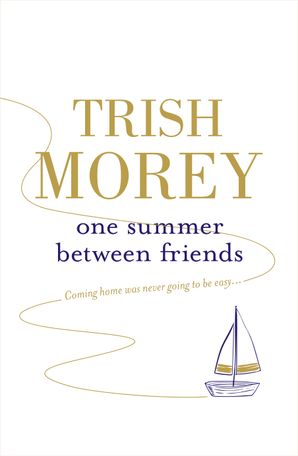 Australian author Trish Morey returns with a compelling and moving story about broken friendships and the rocky road of forgiveness.
Coming home was never going to be easy …
February
Still summer and now hot and blistering and you're looking for an escape while you chill by the pool? Have you checked out any Australian historical reads lately? 'Oztoricals' are booming and for good reason – at long last, oodles of great historical stories set in Australia's backyard. Check out authors Cheryl Adnams, Alison Stuart and Darry Fraser for a start.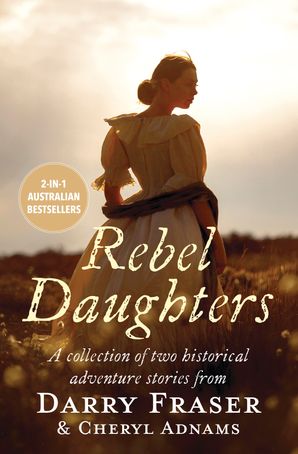 A collection of compelling historical adventures from two bestselling Australian authors.
March
Summer still has the country in a chokehold – will it ever let up? Time for something light and fun. I've never met a Tom Sharpe novel that didn't make me laugh out loud. Pour yourself something cold and read for the pure unadulterated joy of it.
Wilt
'Tom Sharpe was arguably the most accomplished British humourist since PG Wodehouse and Wilt is possibly his best loved book.' – Goodreads review 
April
Now we're well into autumn, my favourite season. Time for something seasonal. Why not try Ali Smith's Autumn on for size?
Daniel is a century old. Elisabeth, born in 1984, has her eye on the future. The United Kingdom is in pieces, divided by a historic once-in-a-generation summer.
Love is won, love is lost. Hope is hand in hand with hopelessness. The seasons roll round, as ever . . .
May
Here's where you get to feel superior. Read any Booker Prize winner and see if you can make sense of why it not only reached the finals, but won (when there are so many other amazing books out there that are actually readable).
In this brilliant sequel to The Handmaid's Tale, acclaimed author Margaret Atwood answers the questions that have tantalized readers for decades.
June
Your reward for that hard slog? It's winter Down Under and time to snuggle up with a good book. So, go back and re-read one of your all-time favourites whether it's Pride and Prejudice or your favourite Nora Roberts or John Grisham. And remember why you fell in love with reading all over again.
by Nora Roberts
Return to the past in these two classic winter romances!
July
Baby, it's cold out there! Hunker down under the doona with a big thick book that reminds you of summer. If only I could think of a book with summer in the title…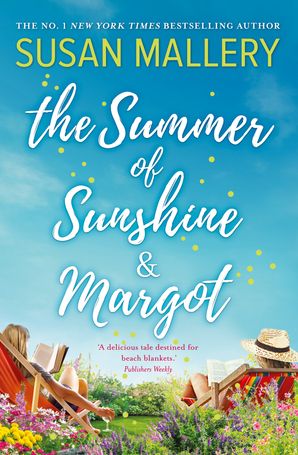 The Baxter sisters have only ever had one another – until one fateful summer when Sunshine and Margot turn disastrous luck into destiny…
August
Time for some non-fiction! Pick up a biography or two and put yourself in someone else's shoes. But this is non-fiction right, so you probably want to give any political memoirs a wide berth…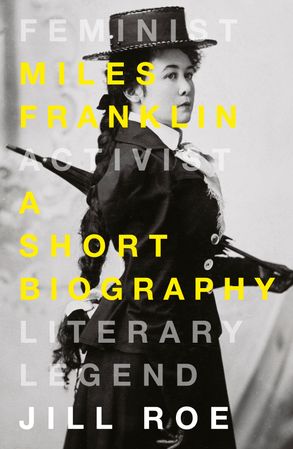 A classic, accessible award-winning biography of Australia's most iconic author, leading feminist and humanitarian
September
We're nudging into spring! And with spring comes rebirth and blossoms and weather that jigs and jags all over the place. What to read when the weather turns sour again? Heck, try something out of your usual range, whether it's science fiction, YA, crime, fantasy or whatever. You might fall in love with a whole new genre, and then, before you know it, it will be…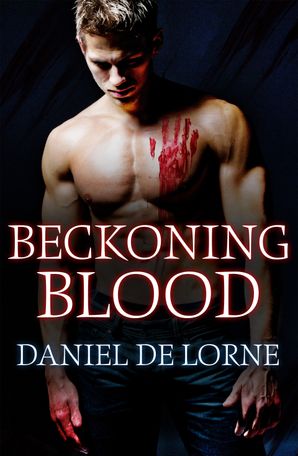 A gripping,  blood–drenched saga about twin brothers, the men they love, and the enduring truth that true love never dies  – no matter how many times you kill it.
October
Remember your teacher telling you comics were a waste of time? Your teacher was wrong. Find yourself a manga comic and reconnect with your (misspent) youth. They're fun, quick to read and your teacher would be surprised just how good they are.
Beloved by millions the world over, Pride & Prejudice is delightfully transformed in this bold new manga adaptation. All of the joy, heartache, and romance of Jane Austen's original, perfectly illuminated by the sumptuous art of manga-ka Po Tse, and faithfully adapted by Stacy E. King.
November
Time to start planning a festive feast or two! Pick up a copy of Taste Top 100 SUMMER FRESH for some fabulous holiday feasting ideas.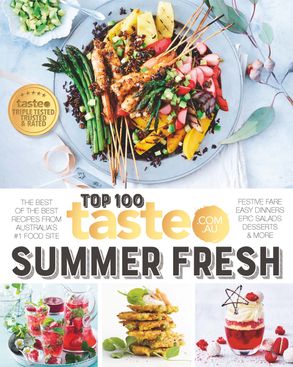 The best of the best recipes from Australia's No 1 food site.
FESTIVE FARE, EASY DINNERS, EPIC SALADS, DESSERTS AND MORE
December
We don't do sleighbells Down Under, but we do great Christmas stories, nonetheless. Find a book with Christmas in the title and get yourself in the mood for the festive season. And enjoy!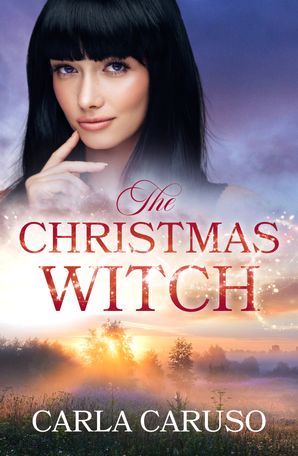 Misfiring spells. A gorgeous new boss. Looks like this Christmas will be magic…
** Getting excited about all the books I get to read this year **
---
Trish Morey