Have you heard there's a NEW 50 Shades Of Grey book coming soon? Freed by E.L. James is the brand-new book in the saga, telling the events of Fifty Shades Freed from Christian's perspective. Honestly, we here at Romance are divided. We do loooove a great sexy romance novel, but the 50 Shades series at this point seems done to death (also it's problematic).
However, if you're in the mood for a bit of sultry, steamy, sexy, hot romance, that doesn't star Christian Grey & Anastasia Steele, we have the perfect books for you!
Sinful by Charlotte Featherstone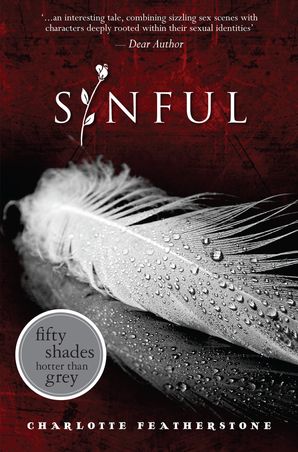 Bored and jaded, Matthew is as well–known for his coldness as for his licentious affairs with beautiful women. While these dalliances fulfil his every physical need, they secretly leave him numb and emotionally void. Until one night when he finds himself beaten, eyes bandaged and in the care of a nurse. With the voice of an angel and a gentle touch, she soothes the darkness in him and makes him yearn for more.
Yet Jane Rankin is a lowly nurse, considered shy and plain by most. There is no place for her amongst the lords and ladies of the aristocracy, despite Matthew's growing craving for the fire that burns behind her earnest façade. And then there is Matthew's secret. A secret so humiliating and scandalous it could destroy everyone he loves. A sin he fears not even the love of a good woman can take away…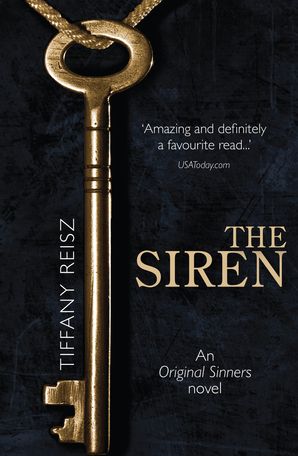 Notorious Nora Sutherlin is famous for her delicious works of erotica, each one more popular with readers than the last. But her latest manuscript is different – more serious, more personal – and she's sure it'll be her breakout book…if it ever sees the light of day. Zachary Easton holds Nora's fate in his well–manicured hands. The demanding British editor agrees to handle the book on one condition: he wants complete control. Nora must rewrite the entire novel to his exacting standards – in six weeks – or it's no deal. Nora's gruelling writing sessions with Zach are draining…and shockingly arousing. And a dangerous former lover has her wondering which is more torturous – staying away from him…or returning to his bed? Nora thought she knew everything about being pushed to your limits. But in a world where passion is pain, nothing is ever that simple.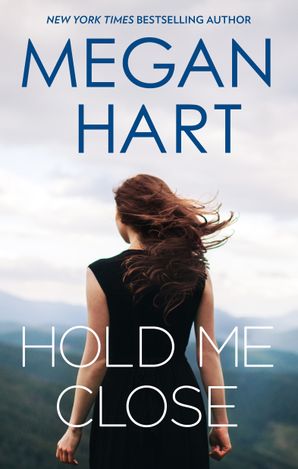 Apart, they are broken, but together, they are whole
Effie and Heath are famous. Not for anything they did, but for what happened to them as teenagers. Abducted and abused by the same man, they turned to each other for comfort until they were finally able to make their escape.
Now adults, their relationship is fraught with guilt and despair. Whether fighting or making love, their passion is strong enough to destroy them both–and Effie's not about to let that happen. She knows it's time for her to have a "normal" relationship, and Heath is nothing but a constant reminder of the dark past they share. Heath, on the other hand, knows Effie is the only woman he can ever love. She may want to forget what happened, but he's convinced that they must face their past together in order to move forward. So while Effie continues to bring new men into her life, Heath becomes obsessed with proving he's the one she needs.
Then a new crisis arises and Effie begins to lose every scrap of self–control she ever had. As she struggles against her desire to return to the one man who understands her, she discovers that sometimes the only safety you find is with the person who is the most dangerous for you.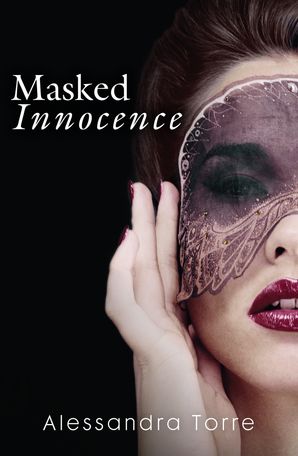 The man was sinful. It wasn't just the looks that made him dangerous, it was the cocky confidence that dominated every move, every touch. And the frustrating yet ecstatic fact about the whole package was that he could back it all up…
Julia Campbell never knows what to expect with win–at–all–costs Brad De Luca. And she's starting to like it that way. She gave up safe, conventional relationships when she let the elite divorce attorney seduce her into his world. Now that he's determined to strip her naked of every inhibition, she's in danger of falling too deep and too fast.
But their affair begins to feel even more dangerous when a murder leaves a trail of suspicion that points straight to the mob…and Brad. Trusting a man with a bad reputation and a past full of secrets seems like a mistake. But when she's forced to make a choice, the consequences will take her further than she could ever have imagined.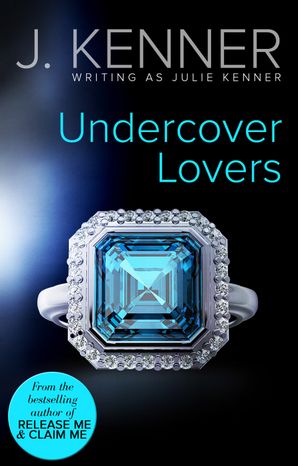 Sometimes you have to get into bed with the enemy…
That's exactly what FBI agent Tori Lowell is afraid of. Especially after she learns that her first undercover assignment will involve going into a sex resort, posing as the wife of her longtime nemesis–and nightly fantasy–gorgeous Carter Sinclair. Which wouldn't be so bad, except that, years ago, she'd almost made it into Carter's bed. And she's afraid that once she gets there, she won't be able to leave.…
After years of undercover work, all Carter Sinclair wants is a little peace. But when his final assignment pairs him with Tori, he decides to go for one last fling, too! The sexy brunette has had him tied up in knots since they were both cadets. And now, given their new "marital" status, Carter can enjoy his "husbandly" rights until Tori's out of his system, once and for all. Little does he guess that this "marriage" was meant to last.…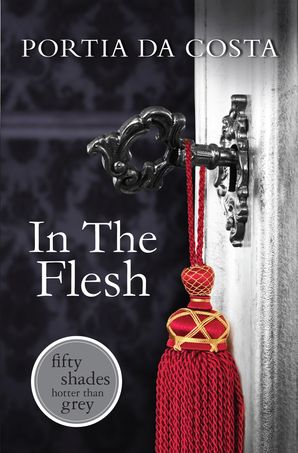 Posing nude to appease her now ex–fiancé perhaps wasn't the most prudent idea Beatrice Weatherly has ever had. With the photographs scrutinised up and down the ton and her brother running them into debt, Beatrice's hopes of making a respectable marriage are dashed.
After one glance at Beatrice's infamous racy cabinet cards, wealthy, powerful Edmund Ellsworth Richie is soon obsessed with Beatrice's voluptuous figure. His indecent proposal – one month of hedonistic servitude in exchange for enough money to pay her brother's debts – is one she can hardly refuse…
Determined not to let the rogue best her, Beatrice sets out for the infamous House of Madame Chamfleur to learn how to appease Edmund's well–known appetite. Soon the couple are playing out exquisite fantasies…and feeling emotion that goes deeper than flesh. But Edmund harbours a shocking secret, and Beatrice must decide if she's prepared to give up everything for a man who can offer her nothing, but means everything.
Tease by Suzanne Forster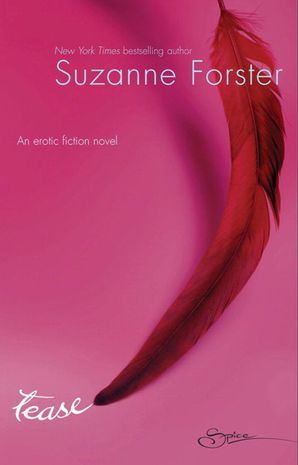 Tess Wakefield has cooled on sex.
Oh, she did the rebellious wild-child thing in college, making it a point to break all the rules —especially the ones about sex —and all it got her was a string of loser boyfriends and a fear of rashes. Underwhelmed by her experiences, she's happy to focus on her career and leave her vibrator in storage.
Now an advertising exec, Tess has been hired by one of Madison Avenue's hottest agencies as co-creative director with wunderkind Danny Gabriel. Secretly, she's been asked to rein in his maverick style, and Tess immediately suspects Danny when someone sabotages her new campaign.
But everyone in the place seems to have a secret agenda. It's a cutthroat business, and not everyone is willing to play nice with the new girl. Including Danny. His early, fervent advances are a pleasant shock to Tess, but she never imagines for a second that she'd allow him to draw her into the dark heart of the most breathtaking erotic S&M club in Manhattan —or that she'd be so willing to give up control and like it.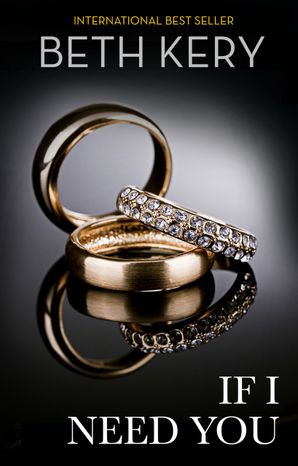 Faith Holmes had been his best friend's wife; then widow. And air force pilot Ryan Itani had been enthralled with the very idea of Faith even before they met. They say grief makes one do crazy things; but could the passion between Ryan and Faith be so much more?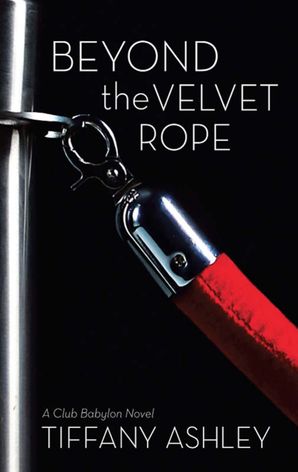 Welcome to Club Babylon: where the A-list VIPs come to play
Scoring a gig at Miami's Club Babylon is a fantasy come true for New York promoter Thandie Shaw. The hottest club on the strip is a magnet for major South Beach movers and shakers. And Thandie's about to meet the biggest player of them all.
Babylon owner Elliot Richards is macho, arrogant, sexist—everything Thandie doesn't want in a boss or lover. Elliot is also the most erotic man who's ever wanted to take her to bed. But Thandie's no fool. Even as he tries to seduce her into a world of intense and shocking passion, she knows it's too good to last…especially after she uncovers Elliot's explosive secrets.
Thandie's going down a dangerous road, and she's risking a lot more than her career. Torn between doubt and desire, will she have to pay the ultimate price?
Darkly sensual and deeply moving, Beyond the Velvet Rope takes you into a world of uncontrollable desire and unexpected consequences.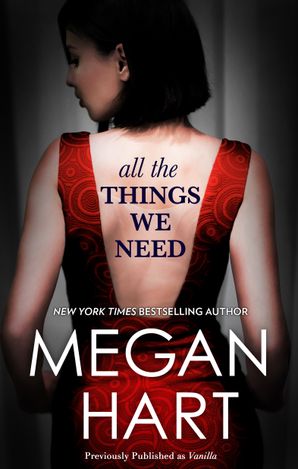 It's an acquired taste…he just has to acquire it.
Elise knows what she wants in the bedroom and she makes sure she gets it. Her thirst for domination has long been quenched by a stable of men only too happy to bow down before her.
But sexual satisfaction isn't the same as love, and she's been burned in the past by giving her heart too freely.
Niall is handsome, smart, successful and sweet – sweet as vanilla. When they meet, their romantic connection is electric, even though he's way on the opposite end of the kink spectrum. Despite how she fights it, Elise falls for him – but how can a relationship work when both lovers want to be on top?
"Hart wields her pen like a scalpel…in this soul–searching, emotionally sensitive story. Strong characterization and smooth, yet forceful, writing captures your attention and holds you hostage." – RT BookReviews on The Space Between Us
"A gripping, lyrical journey." – Kirkus Reviews on Tear You Apart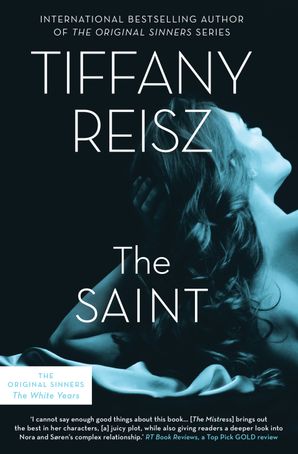 efore she became Manhattan's most famous dominatrix, Nora Sutherlin was merely a girl called Eleanor…
Rebellious, green–eyed Eleanor never met a rule she didn't want to break. She's sick of her mother's zealotry and the confines of Catholic school, and declares she'll never go to church again. But her first glimpse of beautiful, magnetic Father Marcus Stearns–Søren to her and only her–and his lust–worthy Italian motorcycle is an epiphany. Eleanor is consumed–yet even she knows being in love with a priest can't be right.
But when one desperate mistake nearly costs Eleanor everything, it is Søren who steps in to save her. When she vows to repay him with complete obedience, a whole world opens before her as he reveals to her his deepest secrets that will change everything.
Danger can be managed–pain, welcomed. Everything is about to begin.
"I worship at the altar of Tiffany Reisz! Whip smart, sexy  as hell–The Original Sinners series knocked me to my knees."  –New York Times bestselling author Lorelei James
Is it getting hot in here?