By this time we're sure you are completely OBSESSED with Sasha, Marcus (and Keanu) on Netflix's latest rom-com Always Be My Maybe. If you haven't seen it yet, WHAT ARE YOU DOING HERE???? Go, watch it, we'll wait.
Everything about this film is delightful; from the infectious charm of Ali Wong and Randall Park, to hilarious rap-songs about tennis balls, not to mention the comedic stylings of Keanu Reeves as Keanu Reeves.
We have a long-term love affair with Netflix rom-coms here at Romance.com.au, but we fell madly in love with this one straight away, so we thought we'd break down all the reasons why this movie is perfection.
**PSA SPOILERS ABOUND. Seriously go watch this movie before reading more. You have been warned. **
The Friends-to-Lovers romance
The friends-turned-lovers plot is one of the sweetest romance tropes and one romance writers and screen-writers return to again and again. Watching Sasha and Marcus's friendship re-blossom after her return to San Francisco, then slowly develop into something more….. *falls into heap on the floor*
Books with this trope: From Friends to Forever by Carla Cassidy, Jules Bennett & Brenda Harlen, 99 Percent Mine by Sally Thorne,  The Plus One by Sophia Money-Coutts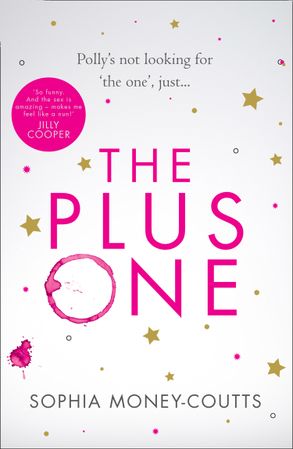 Polly Spencer is fine. She's single, turning thirty and only managed to have sex twice last year (both times with a Swedish banker called Fred), but seriously, she's fine. Even if she's still stuck at Posh! magazine writing about royal babies and the chances of finding a plus one to her best friend's summer wedding are looking worryingly slim.
But it's a New Year, a new leaf and all that. Polly's determined that over the next 365 days she'll remember to shave her legs, drink less wine and generally get her s∗∗t together. Her latest piece is on the infamous Jasper, Marquess of Milton, undoubtedly neither a plus one nor 'the one'. She's heard the stories, there's no way she'll succumb to his charms…
A laugh-out-loud, toe-curlingly honest debut for fans of Bridget Jones and Eleanor Oliphant. Don't miss the hottest book of 2018!
Childhood Sweethearts
Not only is this a friends-to-lovers romance it involves childhood sweethearts!! Watching Sasha and Marcus grow up together, sharing meals, playful arguments and childhood moments before their brief romantic fling in the back of Marcus's Toyota Corolla is adorable, and makes their re-match years later even more poignant.
The moment when Sasha admits she had a crush on Marcus for eighteen years!!! His face!!! SO DAMN CUTE.
Books with this trope: Climbing Fear by Leisl Leighton, Secrets of Silvergum by Mandy Magro, Don't You Forget About Me by Mhairi McFarlane, Home For June by Juliet Madison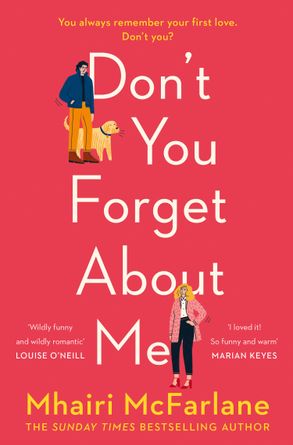 It began with four words.
'I love your laugh. x'
But that was twelve years ago. It really began the day Georgina was fired from The Worst Restaurant in Sheffield (© Tripadvisor) and found The Worst Boyfriend in the World (© Georgina's best friends) in bed with someone else.
So when her new boss, Lucas McCarthy, turns out to be the boy who wrote those words to her all that time ago, it feels like the start of something.
The only problem? He doesn't seem to remember Georgina – at all…
The When Harry Met Sally trope
Can two very different people, from totally different worlds ever find love together? And once they do can they make it work? Sasha's job as a celebrity chef means her world is a glamorous fast-paced world filled with red carpets, huge parties and an ever-changing address. Marcus still lives at home, caring for and working with his aging father, too entrenched in routine to ever consider even letting his band perform at a venue on the other side of town. They live such different lives, how can they keep this blossoming fragile romance afloat???
Books with this trope:White Sands of Summer by J.H. Fletcher, The Cinema at Starlight Creek by Alli Sinclair, The Wedding Date by Jasmine Guillory, Cinderella and the Billionaire by Marion Lennox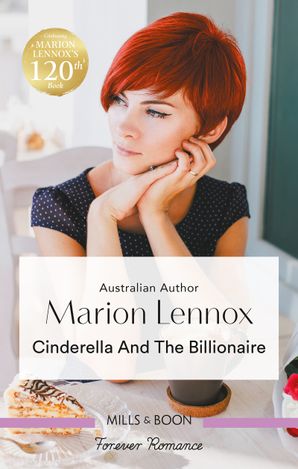 From different worlds…to the perfect family?
Entrusted to take his late colleague's young son to his grandmother, Manhattan financier Matt McLellan hires down-on-her-luck skipper Meg O'Hara to take them across Australia's Bass Strait. He might be a billionaire, but on board Meg's boat she's the boss! The flame-haired beauty gets under the bachelor's skin and by the time they reach their destination, Matt's wondering if he's finally found the family he never knew he needed…
Romances with Asian characters
We need diverse romance – and we especially loved that the movie explicitly differentiated Sasha's Chinese-Vietnamese heritage from Marcus's Korean heritage, therefore exploring the diverse tapestry that is Asian-American identity. Also, the story didn't deny the important role the leads' cultures played in their relationship to family, food and career. Also after the wonderful Asian-American rom coms of 2018 (Crazy Rich Asians & To All the Boys I've Loved Before) it's wonderful to see even more representation in this genre on our screens.
Books with Asian characters as love interests:  Short Soup by Coleen Kwan, Trade Me by Courtney Milan, The Kiss Quotient & The Bride Test by Helen Hoang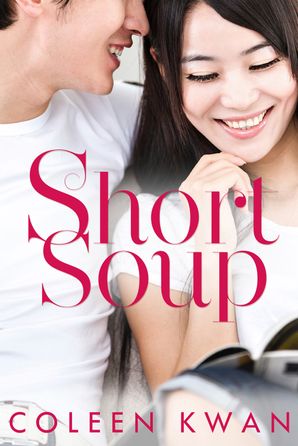 A story about best friends, childhood dreams, and the healing power of Chinese food…
Toni Lau and Dion Chan were connected from birth – first via their parents' jointly–owned restaurant, then via their bone–deep friendship. But children grow up, and Toni leaves their sleepy hometown looking for more than it can offer.
Now Toni is back, raw with the knowledge that not all childhood dreams come true. Dion is on the brink of realising that both his own ambitions and his childhood friend have the power to derail all of his hard work. But loving Toni – and winning her love in return – has always been on his wish list. Can Dion really put her on the back burner while frying up his chef dreams? Or is it possible that together they can come up with a recipe for happiness?
Keanu as Keanu
We would be remiss not to mention the stellar, if unexpected, performance of Keanu Reeves in this film as…Keanu Reeves.
His portrayal of a weirdly over-the-top version of himself is hilariously self-effacing, and although he's only in the film for a few short scenes every second is straight-up iconic.
Also he's already been Twitter-memed. And it's GLORIOUS.
kokomo – the beach boys pic.twitter.com/246GpDhLTv

— keanu reeves walking to music (@keanuwtm) May 31, 2019
take my breath away – berlin pic.twitter.com/Op8inL7qH2

— keanu reeves walking to music (@keanuwtm) May 31, 2019
bad guy – billie eilish (request by @riverjudepnx) pic.twitter.com/vwbp2N6AfE

— keanu reeves walking to music (@keanuwtm) May 31, 2019
Ali Wong: Queen of Comedy   
We laughed so hard it hurt at her stellar stand-up specials Baby Cobra & Hard-Knock Wife. We've revelled in her outstanding writing for years on Fresh off the Boat, and if you haven't heard her vocal talents in the uniquely delightful Tuca & Bertie WHAT ARE YOU DOING?? IT'S A HEARTWARMING PORTRAYAL OF FEMALE FRIENDSHIP BUT ALSO A CARTOON ABOUT A WORLD DOMINATED BY BIRD-PEOPLE. Seriously. Go watch it now.
Ali Wong is the heart of this movie; not only is her performance as Sasha nuanced and fresh, she's charismatic and compelling on screen, and can switch seemingly effortlessly between moments of laugh-out-loud comedy and heart-tugging emotional resonance. WE STAN THE ICON THAT IS ALI WONG.
P.S if you haven't seen her other work seriously, go watch it.
Why did you love Always Be My Maybe? Let us know in the comments below!
P.S Because it's the best meme of 2019 so far here's another one…
(i've had) the time of my life – bill medley and jennifer warnes pic.twitter.com/b3Avh1P4Rl

— keanu reeves walking to music (@keanuwtm) May 31, 2019