Happy June everyone! As the weather cools down we are looking forward to cosying up with warm blankets, fluffy socks, big cups of tea and lots of romantic reads. This month we are so excited to read these seven books from local Aussie and New Zealand authors.
With a delightful rural romance from Stella Quinn, historical romances from Allison Butler & Sophia James, a sultry story from Kelly Hunter and a seriously swoon-worthy romance from J.C. Harroway, this month we have the perfect book for every type of reader!
Which books are you going to curl up with this month?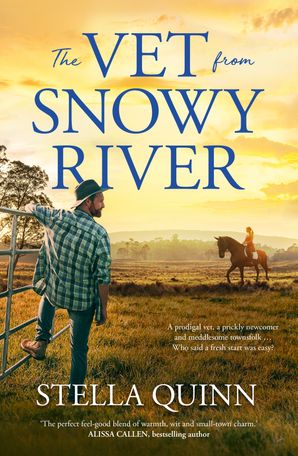 A hot vet. A rebellious teenager. And meddling but well-meaning townsfolk. Vera gets more than she bargains for when she runs off to a new life in the country … A fresh and funny rural romance, perfect for readers of Alissa Callen and Rachael Johns.
Vera De Rossi no longer believes in love …
And thanks to her ex-boyfriend­ she's also broke, jobless, and staring down the barrel of a court case that could land her in prison. Turning to her talent for baking, Vera opens a cafe in Hanrahan, a cosy tourist town in the foothills of the Snowy Mountains.
Josh Cody, once Hanrahan's golden boy, escaped sixteen years ago with gossip hard on his heels and a pregnant girlfriend in tow. Now he's back: a qualified veterinarian – and a single dad with a lot to prove. A new start and a grumpy teenage daughter … it's a lot to juggle, and there's no room in his life for further complications. But that's before he walks into The Billy Button Cafe and meets its prickly owner …
Reeling from the past, Vera has no intention of being sidetracked by the hot vet with a killer smile. But fate has a way of tripping up our best intentions and between a stray cat and a busybody with a heart of gold, this is a town – a family – unlike any other. And, whether Vera wants it or not, is there anything a family won't do to help one of its own?
PRAISE:
'The perfect feel-good blend of warmth, wit and small town charm. This debut will leave you smiling.' Alissa Callen bestselling author of Snowy Mountains Daughter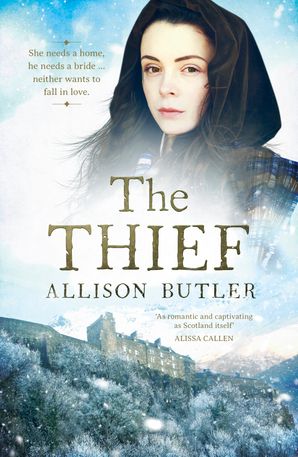 She needs a home, he needs a bride … neither wants to fall in love.
1402, the Anglo-Scottish border.
To fulfil his father's dying wish, border laird Lachlan Elliot must marry and sire a legitimate heir, cementing his family's name in the tumultuous borderlands. But he is determined his marriage will be one of convenience only – he has no time for the pain and betrayal of love.
So even when Lachlan catches a spirited thief stealing his horse, and she turns out to be the breathtaking daughter of a neighbouring laird, he vows to marry her, bed her, but never love her.
Kenzie never wanted an arranged marriage, but to be forced to wed the domineering laird who catches her thieving from his lands is even worse. Feisty, strong-willed and determined to make her own way, she may have no choice but to agree to the marriage, but she will never give up her independence. Lachlan may own her body, but he will never own her heart …
A lush, sexy romance in the spirit of Diana Gabaldon and Darry Fraser.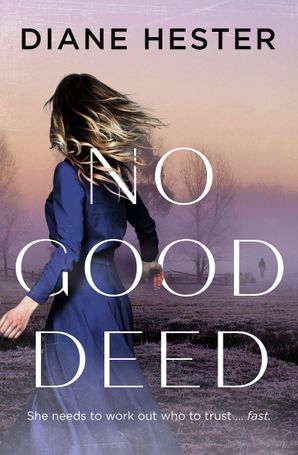 What if the man you're falling for is too good to be true?
Cassidy Blaire doesn't have time for romance. Between caring for her sick father and running the Kettle, a struggling soup kitchen in Adelaide, there's not much time for herself … or for her to dwell on her sister, who disappeared two years ago. Which is why Cass is more surprised than anyone when she wins the attention of not one, but two handsome admirers.
After saving the life of rich, sophisticated Lyle Fuller in the Adelaide Hills, Cass is overwhelmed by roses, financial donations and romantic dinners. And then there's rugged builder Darren Travers who has volunteered his skills to help save the Kettle. But why is Lyle so interested in a girl like her, and what are Darren's motives for offering free labour, especially with his strange attitude towards the homeless community?
Someone isn't who they seem, and as threats and vandalism escalate to murder, Cass is going to need to work out who to trust … and fast.
A romantic thriller set in the Adelaide Hills about secret identities, hidden agendas and how fate always wins in the end.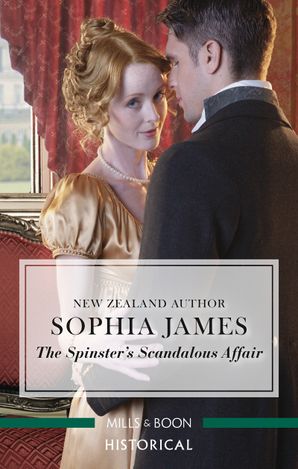 A sensible spinster…shall go to the ball!
Euphemia Denniston has accepted her quiet life as servant to her stepmother's family. Until cynical, wealthy Augustus Rushworth offers her an unusual arrangement: accompanying him around town to ward off husband-hunting debutantes! She knows their supposed affair is temporary, but she's cautiously thrilled to escape her lonely life and be the belle of the ball. And when desire grows between her and Augustus, she might just grab her last chance to experience passion, too…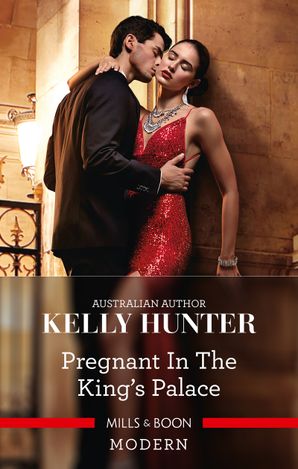 Sizzling nights will have life-changing consequences in this scandalous royal baby romance by USA TODAY bestselling author Kelly Hunter!
The woman who could cost him his crown…or save it!
Rumours abound that our beloved king, Valentine, is abdicating! His reasons are unknown, although speculation is that he cannot provide our kingdom with an heir. The eyes of the world are on him, yet our rebellious royal has eyes only for enchanting Angelique, horse trainer to the elite…
Their attraction is as potent now as it was ten years ago, when they first met! We thought Valentine's abdication was his biggest scandal…but given their fiery reunion, could passionate, headstrong Angelique be carrying an even more shocking secret?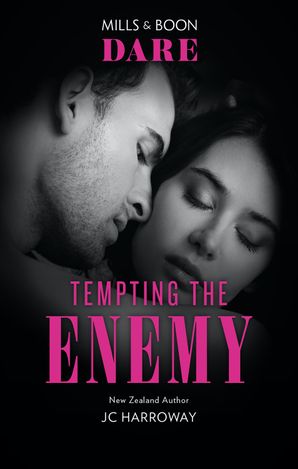 Why sleep with the enemy…when you can seduce him?
My plan was to convince gorgeous Manhattan billionaire Sterling Lombard to sell his shares in my family's company. Instead, I seduced him out of his $10,000 suit. Now the ruthlessly sexy businessman is playing a wicked game where lust and hate collide — both at work and between the sheets. But if tempting Sterling Lombard is playing with fire, falling for him might be an explosive disaster…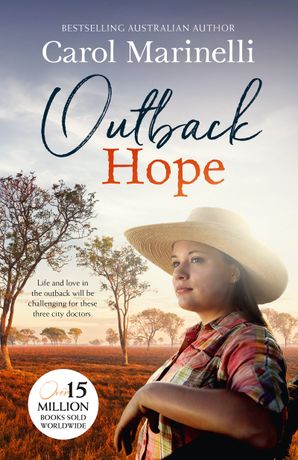 The Baby Emergency
When Shelly Weaver returns to the children's ward for her first night shift as a single mom, she discovers it's also Dr Ross Bodey's first night back. He's been working in the Outback, but on discovering Shelly's newly single status he's returned — for her!
Shelly didn't know Ross was in love with her — until now. And suddenly Ross is asking her to change her life forever. But Shelly has her son to consider, although he is falling in love with Ross as quickly as Shelly is…
The Bush Doctor's Challenge
Dr Abby Hampton is the ultimate city doctor, and is absolutely dreading being stuck in a bush hospital for three months — until she steps off the plane! Midwife Kell Bevan is there to greet her and he's absolutely gorgeous! The sexual chemistry between the pair is ignited. But Abby is determined not to get involved because her life is in the city. But each dramatic medical emergency pushes their proximity and emotions to the breaking point — Kell has fallen in love with Abby and he's not afraid to admit it! Will Abby take up Kell's challenge — to stay in the Outback and become his bride?
The Doctor's Outback Baby
When a new and very English doctor, Timothy Morgan, strolls into Tennengarrah on a temporary assignment, nurse Clara Watts finds her life running out of control. In the scorching heat of the Outback Clara and Tim are thrown together in life-or-death situations, and find themselves hurtling toward an exciting affair. What will happen when Clara discovers she's pregnant?
P.S still looking for a book to read? Check out some of our faves on sale from $1.99 this month!