Love all things Renaissance, King Henry VIII, lavish gowns, castles, British accents and Queens? We bet you've seen every episode of The Tudors (and then some). So for all those Tudor fans out there, here are some books you can read to take you back to the 16th century…
At The Queen's Summons by Susan Wiggs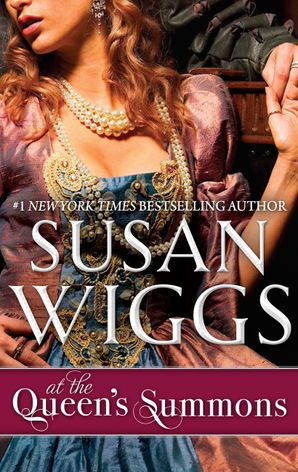 Feisty orphan Pippa de Lacey lives by wit and skill as a London street performer. But when her sharp tongue gets her into serious trouble, she throws herself upon the mercy of Irish chieftain Aidan O'Donoghue.
Pippa provides a welcome diversion for Aidan as he awaits an audience with the queen, who holds his people's fate in her hands. Amused at first, he becomes obsessed with the audacious waif who claims his patronage.
Rash and impetuous, their unlikely alliance reverberates with desire and the tantalizing promise of a life each has always wanted; but never dreamed of attaining.
The Maiden Of Ireland by Susan Wiggs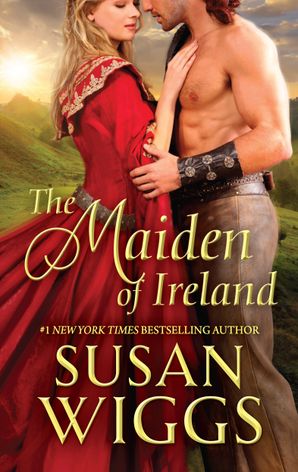 #1 New York Times bestselling author Susan Wiggs sweeps readers away to the misty coast of Ireland in an irresistible tale of falling in love with the enemy…
John Wesley Hawkins was condemned to hang, accused of treason and heresy.
As he's transported to the scaffold at Tyburn, however, the Lord Protector steps in and offers him the hand of mercy–if Wesley agrees to travel to Ireland on a dangerous mission into the heart of the Irish resistance against English rule.
He'll have to seduce the rebels' secrets from a headstrong Irishwoman, but that shouldn't be a problem for a man of Wesley's reputation….
Caitlin MacBride is mistress of the beleaguered Irish castle Clonmuir, and she makes no secret of her loyalty to her countrymen. She's determined to remain strong for her people, but a wish for true love one evening at sunset yields the one thing that may sway her resolve.
When Wesley walks out of the mist that fateful night, Caitlin's faith in the magic of Ireland is briefly restored–until she discovers he's one of the treacherous Englishmen she has spent her life fighting against.
Praise for Susan Wiggs:
"Susan Wiggs is a superb storyteller." –RT Book Reviews
The Mistress Of Normandy by Susan Wiggs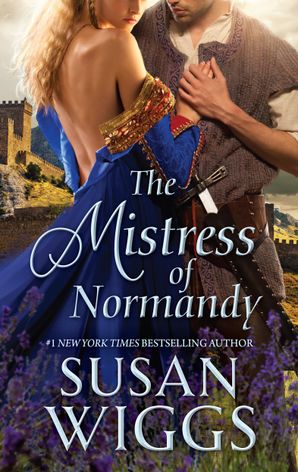 #1 New York Times bestselling author Susan Wiggs transports readers to the lush French countryside of Normandy in a tale of love, family honor and true knights in shining armor…
Rand Fitzmarc has fought his way to prominence under the banner of King Henry V. At long last, his loyalty to the English crown will be rewarded with a title and land…in Normandy, France's richest prize. Now the freshly knighted nobleman will have to battle once more for the right to possess his French barony, and for the hand of the woman who holds it.
Lianna of Bois–Long is determined to keep her lands free from the usurping English king and the husband he's chosen for her…and her heart safe from any man. Yet when she meets a golden stranger in a sunny forest glade, Lianna is seduced by the heat of his tender gaze and his strong embrace.
But when her forest lover is revealed as the English baron who has come to claim her ancestral home, will Lianna be able to forgive his deception? Or will pride keep her from the man who has managed to steal her heart?
At The King's Command by Susan Wiggs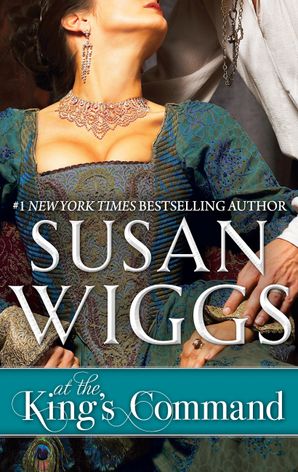 Frustrated by his own failures at matrimony, King Henry VIII punishes an insolent nobleman by commanding him to marry the vagabond woman caught stealing his horse. Stephen de Lacey is a cold and bitter widower, long accustomed to the sovereign's capricious and malicious whims. He regards his new bride as utterly inconvenient… though undeniably fetching.
But Juliana Romanov is no ordinary thief – she is a Russian princess forced into hiding by the traitorous cabal who slaughtered her family. One day she hopes to return to Muscovy to seek vengeance.
What begins as a mockery of a marriage ultimately blossoms into deepest love.
The Drifter by Susan Wiggs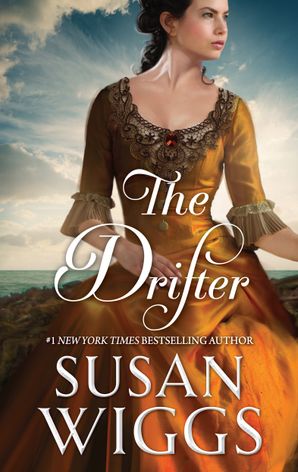 She seeks a home. He seeks redemption. What they find is each other.
Leah Mundy has spent her life dashing from town to town, one step ahead of her father's dreadful reputation. Now, she wants to create a home for herself and build a medical practice in Coupeville, a cozy village nestled amid the majestic isles and mountains of Washington Territory. But her neighbours are loath to trust a newcomer, especially a woman doing a man's work.
On the run for a crime he didn't commit but can't deny, Jackson Underhill is desperate when he holds Leah at gunpoint. He needs her doctoring to mend his wounds, but he soon realises that she is also capable of healing his soul. But Jackson has been hardened by life as an outlaw, and Leah knows that a future together is impossible…unless they confront his past and learn to trust the redeeming power of love.
The Charm School by Susan Wiggs
An awkward misfit in an accomplished Boston family, Isadora Peabody yearns to escape her social isolation and sneaks aboard the Silver Swan, bound for Rio, leaving it all behind. Ryan Calhoun, too, had a good family name. But he'd purposely walked away from everything it afforded him. Driven by his quest to right an old wrong, the fiery, temperamental sea captain barely registers the meek young woman who comes aboard his ship. To the Swan's motley crew, the tides of attraction clearly flow between the two. Teaching her the charms of a lady, they hope to build the confidence she needs to attract not only their lonely captain's attention, but his heart, as well. For everyone knows the greatest charms are not those of the formal lady, but rather the possibilities of a new world built on love.
The Forbidden Queen by Anne O'Brien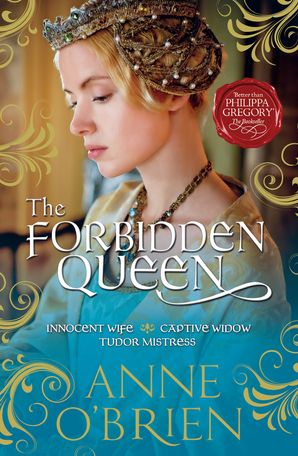 1415: The jewel in the French crown, Katherine de Valois, is waiting under lock and key for King Henry V. While he's been slaughtering her kinsmen in Agincourt, Katherine has been praying for marriage to save her from her misery. But the brutal King is one of war. It is her crown he wants not her innocent love.
For Katherine, a pawn in a ruthless political game, England is a lion's den of greed, avarice and mistrust. And when the magnificent King leaves her widowed at twenty–one she is a prize ripe for the taking. Her heart is on her sleeve, her young son the future monarch, and her hand in marriage worth a kingdom.
This is a deadly game; one the Dowager Queen must learn fast. The players – Duke of Gloucester, Edmund Beaufort and Owen Tudor – are circling. Who will have her? Who will stop her? Who will ruin her?
Happy reading everyone!