Everyone loves a long weekend, especially one in the height of Summer. Three whole days to laze about soaking up the sunshine, have long summer barbeques with family and friends, enjoy a refreshing swim at the pool or at the beach, unwind, relax and READ.
It's finally enough time to dust off your ever-growing to-be-read pile and get stuck into a really good book. Here are our recommendations for eight books that are perfect reads for your Australia Day long weekend!
If you want a light and frothy romantic comedy….
The Rosie Project by Graeme Simsion
Don Tillman is getting married. He just doesn't know who to yet.
But he has designed the Wife Project, using a sixteen-page questionnaire to help him find the perfect partner. She will most definitely not be a barmaid, a smoker, a drinker, or a late-arriver.
Rosie Jarman is all these things. She is also fiery and intelligent and beautiful. And on a quest of her own to find her biological father—a search that Don, a professor of genetics, might just be able to help her with.
The Wife Project teaches Don some unexpected things. Why earlobe length is an inadequate predictor of sexual attraction. Why quick-dry clothes aren't appropriate attire in New York. Why he's never been on a second date. And why, despite your best scientific efforts, you don't find love: love finds you.
Only For Pretend by Charlotte Marigold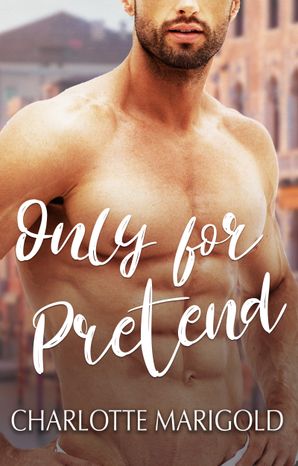 She's always been the good girl, but this trip to Italy will show Annabella that love and chocolate can both be sweet, tempting – and dangerously addictive.
When infamous playboy Alessandro De Costa entices Little Miss Sensible, Annabella Beaumont, to be his master chocolatier and faux fiancée, neither anticipate the deception – or passionate seduction – that will follow.
If you want a heartwarming rural romance…
The Vineyard in the Hills by Lily Malone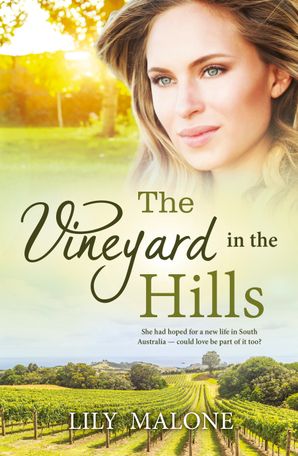 When she cut her viticulture degree short and moved home, Remy wasn't thinking about anything more than making the next dollar. Working two jobs to keep food on the table and a loan shark from the door, Remy and her mother are slowly building a new life together. Then a freak storm tears through the Margaret River Wine Festival – and Seth Lasrey tears through Remy's life.
Seth is old money. She is no money. He's the boss. She's his employee. He is society connections and expectations. She is threats and bad decisions and lost dreams. They seem to be so wrong they can only be right – until a costly mistake and a timely deception drives them apart. Remy picks up the pieces of her life and begins anew. The last thing she expects is Seth to show up in her small town in South Australia, bringing with him memories that she can't escape and a damaged heart she's not sure she can resist.
The Long Paddock by Alissa Callen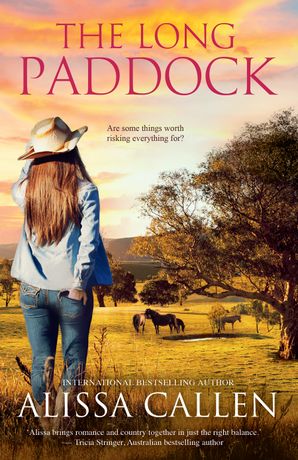 Are some things worth risking everything for?
Country girl Cressida Knight fills her days with her farm, a mischievous pet bull called Reggie and her volunteer emergency services work. The busier she keeps, the less she thinks about the cowboy who left her behind. She's convinced the small–town Woodlea grapevine that she's moved on, but now it's time to move on for real.
Champion bull rider Denham Rigby shares Cressy's deep love for the land and all he's ever wanted is to stand shoulder–to–shoulder with Cressy through life. But three years ago a dark family secret left him no choice but to run. Now family duty gives him no choice but to return to the bush.
What Denham hasn't come home to do is hurt Cressy by rekindling their relationship. He's nothing but a liability and the beautiful, selfreliant cowgirl has to stay off limits. But when faced with Cressy's desperation to save her drought–stricken farm, he can't keep his distance. He joins her out droving on the long paddock. Then when Woodlea is hit by more than just rodeo fever, they are further thrown together and Denham loses the battle to lock down his emotions.
But has he left it too late to stop running? And will the woman he's always loved be prepared to risk her heart for a second time?
If you want a powerful and gripping historical story…
The Pearl Thief by Fiona Mcintosh
Severine Kassel is asked by the Louvre in 1963 to aid the British Museum with curating its antique jewellery, her specialty. Her London colleagues find her distant and mysterious, her cool beauty the topic of conversations around its quiet halls. No one could imagine that she is a desperately damaged woman, hiding her trauma behind her chic, French image.
From the snowy woodlands outside Prague to the Tuileries of Paris and the heather-covered moors of Yorkshire comes a confronting and heart-stopping novel that explores whether love and hope can ever overpower atrocity in a time of war and hate.
The Homestead on the River by Rosie Mackenzie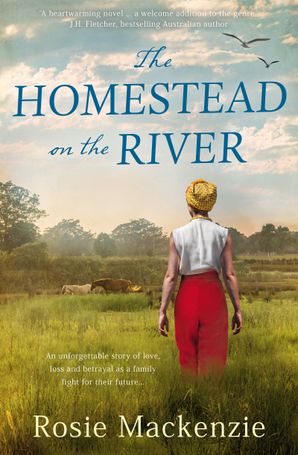 An unforgettable tale of love, loss and betrayal from an exciting new Australian voice in historical fiction.
In stark contrast to her own childhood during the last days of the Raj in India, the spectacular beauty surrounding their home, Rathgarven in Ireland has proven to be a happy place for Kathleen O'Sullivan and her husband, James, to raise their four children. But Kathleen is no stranger to heartbreak, and when the family is faced with losing everything, she knows they will need to adapt to survive. Even if that means leaving their beloved home and moving to Australia to start afresh.
Lillie O'Sullivan knows that her mother and father haven't been entirely truthful about the reasons for their move to Australia. But as they settle into their new home in rural New South Wales she is willing to give it a chance. That is, until the secrets her parents have kept for so long finally catch up with them.
Secrets that have the power to destroy their family and ruin their future.
From the vibrant colours of India to the meadows of Ireland to the harsh but beautiful Australian land, a family fight for their future.
If you want a charming contemporary romance…
The Cottage at Rosella Cove by Sandie Docker
Why had the house stayed empty so long? Why had it never been sold?
LOST
Nicole has left her city life for the sleepy town of Rosella Cove, renting the old cottage by the water. She plans to keep to herself – but when she uncovers a hidden box of wartime love letters, she realises she's not the first person living in this cottage to hide secrets and pain.
FOUND
Ivy's quiet life in Rosella Cove is tainted by the events of World War II, with ramifications felt for many years to come. But one night a drifter appears and changes everything. Perhaps his is the soul she's meant to save.
FORGOTTEN
Charlie is too afraid of his past to form any lasting ties in the cove. He knows he must make amends for his tragic deeds long ago, but he can't do it alone. Maybe the new tenant in the cottage will help him fulfil a promise and find the redemption he isn't sure he deserves.
Welcome to the cottage at Rosella Cove, where three damaged souls meet and have the chance to rewrite their futures.
The January Wish by Juliet Madison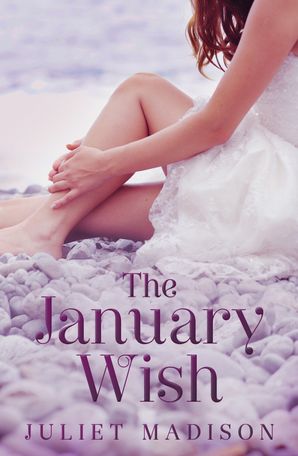 When Dr Sylvia Greene makes an impromptu wish at the Tarrin's Bay Wishing Festival, it's the most out of character action she can think of. Hers is not a life of wishes. Hers is a controlled life of order, plans and preparation…of science and research and diagnosis and treatment. But her past has been weighing on her mind, and decisions made long ago have far–reaching consequences.
A week later, the daughter she secretly gave up for adoption at sixteen arrives in Sylvia's small coastal town with secrets that can't be shared. Between feelings of guilt, gossip, and a growing attraction to an emotionally unavailable colleague, Sylvia's well–ordered life is soon thrown into chaos. She is no longer alone, and for the first time she feels as if her world is open to possibilities.
They say be careful what you wish for, but, for Sylvia, the unexpected consequences may be just what the doctor ordered.
If you want something hot and sizzling…
Fight or Flight by Samatha Young
A series of serendipitous encounters lead to sizzling romance in this new book from the New York Times bestselling author of On Dublin Street and Hero . . .
The universe is conspiring against Ava Breevort. She's flying home to Boston for the saddest of reasons when her emotional cloud becomes a real one – of volcanic ash. Stranded, her last ditch attempt to salvage the trip is thwarted by an arrogant Scotsman, who steals a first class seat out from under her. Then over the course of their journey home, their antagonism somehow lands them in bed for the steamiest layover Ava's ever had. And that's all it is – jet-lag induced insanity – until Caleb, AKA Mr Arrogant Himself, shows up on her doorstep.
Pure chance has landed Caleb in Boston, but he's determined to enjoy himself – and Ava – while he's there. Ava gives in because a) her heart is safe since she barely likes Caleb, b) his existence in her life is temporary and c) it's by a mile high club the best sex of her life. When his stay in Boston becomes permanent, Ava must decide whether to fight her feelings for him or give into them. And even if she does decide to risk her heart on Caleb, there is no guarantee her stubborn Scot will want to risk his heart on her . . .
Driven to Distraction by Lori Foster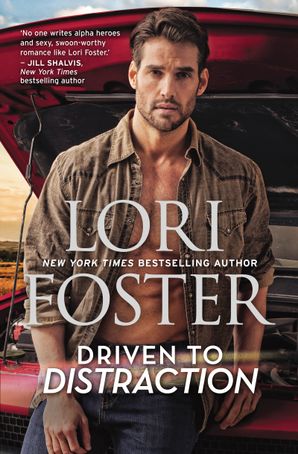 When desire gets this hot, you'd better buckle up…
Mary Daniels doesn't let anything get in the way of her job acquiring rare artefacts for her wealthy boss. But this particular obstacle – huge, hard-muscled, unashamedly masculine – is impossible to ignore. Stuck in a cramped car with Brodie Crews for hours en route to their new assignment, Mary feels her carefully crafted persona – and her trademark self-control – is slipping, and she won't allow it.
Brodie can't imagine what secret in Mary's past has left her so buttoned-up, though he'd dearly love to find out. Maybe then she'd trust him enough to explore their explosive chemistry. But he needs this job, so he'll play by her rules and bide his time…until an enemy determined to outwit them strikes and he needs to get close – in every way – to protect her. Otherwise they could lose much more than a precious collectible. They could lose it all.
Happy reading!