As winter decidedly turns into Spring, and we all start to enjoy picnicking outdoors this month, it's the perfect time for fresh reads!
With brand-new rural, historical, rom-com and ~sexy~ romance out this month, we promise your TBR pile will be stacked with great new reads all month long.
Here are our top 9 picks for October!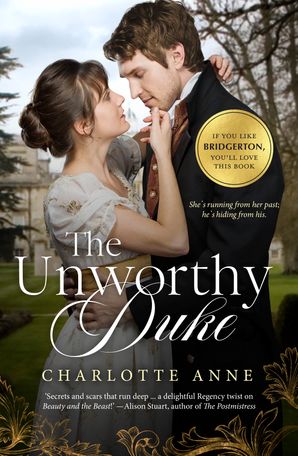 Witty, passionate and fast-paced, this sparkling debut Regency romance is a must-read for any fan of Georgette Heyer, Julia Quinn or Loretta Chase.
'Secrets and scars that run deep … a delightful Regency twist on Beauty and the Beast!' –Alison Stuart, author of The Postmistress
She's running from her past; he's hiding from his.
Miss Ellen Burney doesn't have a penny to her name. Determined to escape scandal, she flees to London and becomes Miss Smith: spinster and lady's companion. London offers security in anonymity. So long as Ellen can rein in her overactive imagination and become the perfect picture of propriety.
Calum Callaghan spent ten years in the Royal Navy fighting Napoleon and has the scars to prove it. Now he's a duke, but all of London thinks he murdered his brother. Heartbroken and battle weary, he's locked himself away for four long years, a prisoner in his own townhouse.
That is, until Cal's grandmother comes to stay with him for the London Season, her new lady's companion in tow. A lady's companion with a passion for life and love that can hardly be contained by even the most spinsterish of lace caps. She's fooling nobody, especially not this grumpy duke.
'Charming characters, witty banter, a delightful romp from a sparkling new voice in historical romance.' -Allison Butler, author of the Borderland Brides series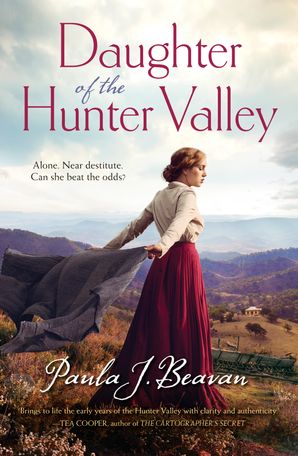 Alone. Near destitute. But brave and determined. Can Maddy beat the odds to create a new home in the Hunter Valley? An exciting Australian historical debut, perfect for readers of Darry Fraser.
1831, New South Wales
Reeling from her mother's death, Madeleine Barker-Trent arrives in the newly colonised Hunter River to find her father's promises are nothing more than a halcyon dream. A day later, after a dubious accident, she becomes the sole owner of a thousand acres of bushland, with only three convicts and handsome overseer Daniel Coulter for company.
Determined to fulfil her family's aspirations, Maddy refuses to return to England and braves everything the beautiful but wild Australian country can throw at her – violence, danger, the forces of nature and loneliness. But when a scandalous secret and a new arrival threaten to destroy all she's worked for, her future looks bleak … Can Maddy persevere or should she simply admit defeat?
A captivating historical tale of one young woman's grit and determination to carve out her place on the riverbank.
PRAISE:
'Richly detailed, inspiring and romantic – this engrossing story of a brave young woman overcoming insurmountable odds brings to life the early years of the Hunter Valley with clarity and authenticity.' – Tea Cooper, author of The Cartographer's Secret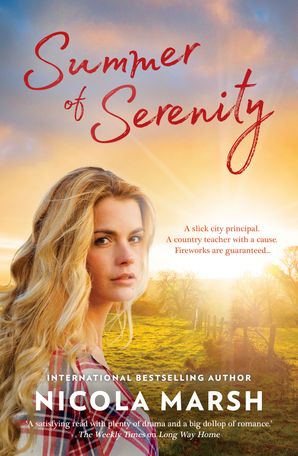 Opposites clash in the addictive new small-town romance from USA Today bestselling Australian author Nicola Marsh.
A slick city boy with a mission. A free-spirited country girl with a cause. Fireworks are guaranteed…
Upstanding principal Jy Atherton dreads the next four weeks. As punishment for crossing his bosses, he's been lumped with the inglorious task of assessing Acacia Haven's tiny school with its, dare he say, 'hippie' curriculum. With the lowest test scores in the state, it's no wonder shutting it down is practically a foregone conclusion. But then he crosses paths with a spitfire who knocks him for six – pity he's already public enemy number one…
Teacher Summer O'Reilly loves her small town nestled along the beautiful coast. Returning was the best decision she ever made. The intentional living community of Serenity is thriving, and the children are its future. No way will she allow a jumped-up suit – no matter how good-looking – to close the school her precious students need.
For Rayne O'Reilly, Acacia Haven has always been serene on the surface, but there's a dark secret she's kept from everyone for decades, including her daughter, Summer. But after reviving old friendships and reconnecting with the past, will she finally have the courage to tear down the walls that have kept her trapped?
PRAISE FOR NICOLA MARSH:
'I've fallen in love with the small town and the close-knit community.' Instagram review @wherethefksyourcake
'A beautiful and touching story, underscored by emotional themes, Second Chance Lane is not to be missed.' – Mrs B's Book Reviews
'A satisfying read with plenty of drama and a big dollop of romance.' – The Weekly Times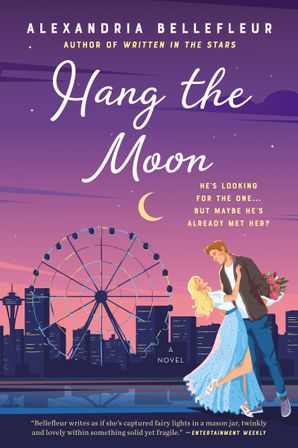 In a delightful follow-up to Written in the Stars, Alexandria Bellefleur delivers another #ownvoices queer rom-com about a hopeless romantic who vows to show his childhood crush that romance isn't dead by recreating iconic dates from his favorite films…
Brendon Lowell loves love. It's why he created a dating app to help people find their one true pairing and why he's convinced "the one" is out there, even if he hasn't met her yet. Or… has he When his sister's best friend turns up in Seattle unexpectedly, Brendon jumps at the chance to hang out with her. He's crushed on Annie since they were kids, and the stars have finally aligned, putting them in the same city at the same time.
Annie booked a spur-of-the-moment trip to Seattle to spend time with friends before moving across the globe. She's not looking for love, especially with her best friend's brother. Annie remembers Brendon as a sweet, dorky kid. Except, the 6-foot-4 man who shows up at her door is a certified Hot Nerd and Annie… wants him Oh yes.
Getting involved would be a terrible idea—her stay is temporary and he wants forever—but when Brendon learns Annie has given up on dating, he's determined to prove that romance is real. Taking cues from his favorite rom-coms, Brendon plans to woo her with elaborate dates straight out of Nora Ephron's playbook. The clock is ticking on Annie's time in Seattle, and Brendon's starting to realize romance isn't just flowers and chocolate. But maybe real love doesn't need to be as perfect as the movies… as long as you think your partner hung the moon.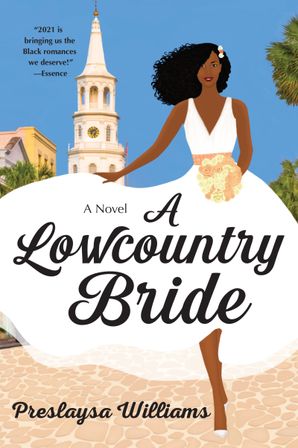 "I absolutely adore this book…love story begins slow—like a delicious lowcountry boil—but heats up to the perfect ending." –Kathleen Y'Barbo, bestselling author of The Black Midnight
A heartwarming Avon debut of love, forgiveness, and new beginnings set in the beautiful South Carolina Lowcountry.
Maya Jackson has worked for a renowned New York City bridal gown brand for years and dreams of becoming Head Designer. She has the talent, she just needs a chance to showcase her unique style. Due to an illness, she's always prioritized her career over her personal life until Maya's father fractures his hip and she returns to Charleston, SC. While home for only a few months, she's thrilled to find an opportunity at the local bridal gown boutique, never expecting sparks to fly with its owner…
A military veteran and widowed father, Derek Sullivan hopes to save Always a Bride from bankruptcy in order to preserve the legacy of his family. He also wants to reconnect with his estranged, twelve-year-old daughter, who is still recovering from the loss of her mother. The last thing he needs is a relationship with a beautiful, smart, complicated woman who will be leaving soon.
When Derek begins to fall for the lovely Maya, he knows there's no future. But destiny has its own plans, and these two lonely people with big hearts discover that coming home to love is the best gift life can give.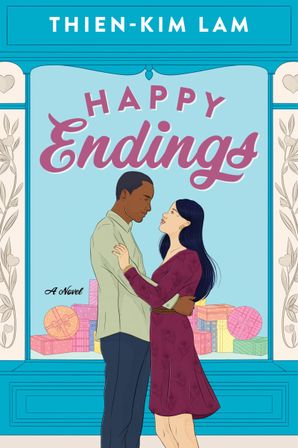 With her debut novel, Thien-Kim Lam serves up a sexy second-chance romance about exes with unfinished business. When working together reignites their passion, will these former flames sizzle or get burned all over again
Trixie Nguyen is determined to make her sex toy business a success, proving to her traditional Vietnamese parents that she can succeed in a nontraditional career. She's made a fresh start in Washington DC, and her first pop-up event is going well—until she runs into the ex who dumped her. With a Post-it note.
The last person Andre Walker expected to see in his soul food restaurant was the woman he left behind in New Orleans. Their chemistry is still scorching, but he's desperately trying to save his family restaurant from gentrifying developers. The solution Partnering with his ex to turn Mama Hazel's into a vibrator pop-up shop for hungry and horny clients.
Thanks to their steamy truce, both businesses start to sizzle and their red-hot desire soon reignites deeper feelings. But when Trixie receives an incredible career opportunity, will pride ruin their second chance at happiness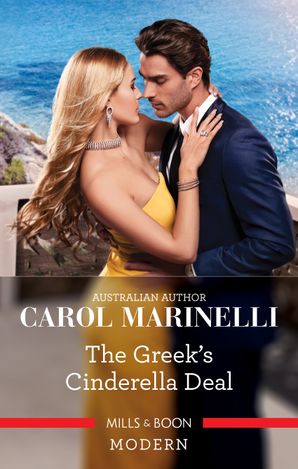 It's a one-time only offer…until their chemistry ignites!
Self-made tycoon Costa Leventis knows exactly what desperation looks like — his bespoke suits mask his troubled childhood. One glimpse of Mary Jones, fending off a business rival, has Costa coming to her rescue with the offer of a lifetime — his hotel chain will hire her, if she attends a party with him.
After years fighting her own battles, innocent Mary's dazed by Costa's generosity…and their outrageous attraction! She accepts his terms, but when the clock strikes midnight on their deal, Cinderella finds herself unraveling, and in the Greek's bed…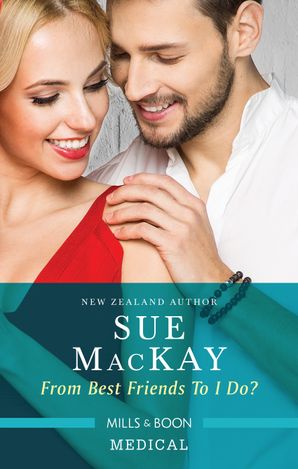 Can their heartbreak…lead to wedding bells?
Best friends pediatric nurse Maisie Rogers and policeman Zac Lowe have always been there for each other. But since they've moved back to Queenstown, something's changed…their connection has become supercharged! They've both come home to heal, but Maisie is wary of risking her heart after her divorce. So, it's up to Zac to convince her that happiness is just a short walk down the aisle, with the man who has forever been by her side…
Find out more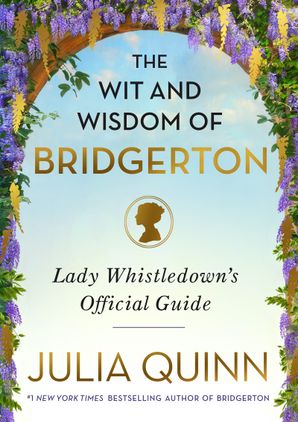 From the #1 New York Times bestselling author Julia Quinn comes a highly designed, colorful collection of quotes, wit, and wisdom from Lady Whistledown and the most memorable characters of the much-loved Bridgerton books, now a series created by Shondaland for Netflix.

A collection of the most dramatic, romantic, and memorable quotes from the charming characters of the Bridgerton world, The Wit and Wisdom of Bridgerton is the perfect gift for fans of the Bridgerton series and the groundbreaking Shondaland/Netflix adaptation. With her signature wink and nod, Lady Whistledown herself will act as readers' familiar and trusted guide, introducing each character's most memorable quotes.
Each chapter in the book will highlight a different character from the Bridgerton series and include a new introduction from Lady Whistledown, quotes from the character, and things other characters have said about them over the course of the entire series. Fans will get a 360-degree view of each of their favorite personalities, with new commentary and takeaways from Lady Whistledown.
From Daphne, to Simon, to Penelope, to Colin, fans will enter the Bridgerton world in a completely new way with a fresh and intimate perspective of each character. Readers will relive the twists and turns of the books, taking (or not taking) the advice on love, family, etiquette, and fashion from the most beloved and unforgettable voices from Bridgerton. With an introduction from the creator of the Bridgerton world and #1 NYT Bestselling author Julia Quinn, The Wit and Wisdom of Bridgerton is a highly designed keepsake and unique addition to the Regency-set series.