Happy New Year everybody!
The new year is the time of Resolutions, and what could be more important (and fun) than BOOK RESOLUTIONS! There are so many fantastic and exciting books coming to stores this year, that we're all racing to read, but we've put together nine books should definitely be added to your TBR pile in 2019!
** Me, attempting to read all these books simultaneously **
The Saint by Allison Butler – January 2019

He has chosen a chaste life, but he's never been tempted like this…
The hotly anticipated next instalment in the popular Highland Brides series by mistress of Scottish lairds and their loves, Allison Butler.
Read the other Highland Brides stories
The Round Yard by Alissa Callen – February 2019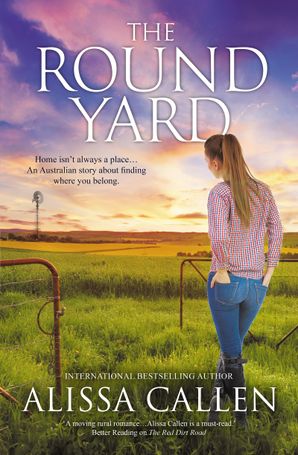 A heartfelt story about finding where you belong. A new Woodlea rural romance by bestselling Australian author Alissa Callen.
Read the other Woodlea stories 
Homestead on the River by Rosie Mackenzie – February 2019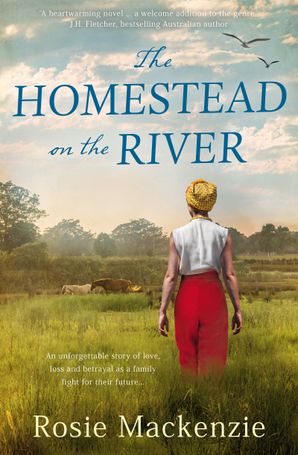 An unforgettable tale of love, loss and betrayal from an exciting new Australian voice in historical fiction.
From the vibrant colours of India to the meadows of Ireland to the harsh but beautiful Australian land, a family fight for their future.
99 Percent Mine by Sally Thorne – February 2019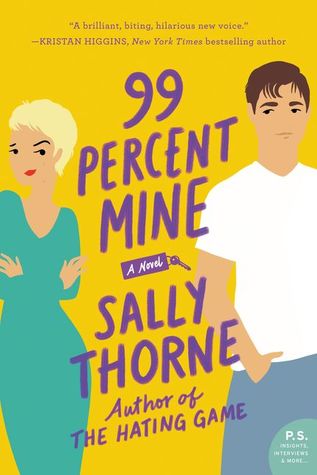 Crush: a strong and often short-lived infatuation, particularly for someone beyond your reach…
… If Darcy Barrett hadn't met her dream man when she was eight years old, the rest of the male population wouldn't be such a let-down. No one measures up to Tom Valeska, aka the best man on Earth, not in looks, brain or heart. Even worse is the knowledge that her twin brother Jamie saw him first, and claimed him forever as his best friend.
Will Tom ever see Darcy as anything other than a little-sister obstacle to get around? And can she stand up to her most formidable opponent—her twin? This time around, she's determined to make Tom Valeska 99 percent hers, and he's never managed to say no to her yet…
Only for Show by Charlotte Marigold – February 2019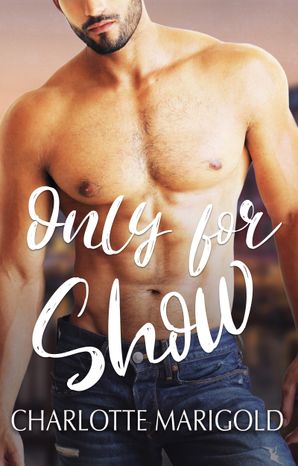 Chocolate, hot, talented chocolatiers and their feuding Italian families … a captivating new voice in contemporary romance.
Enemies to chocolate lovers.
Sofia Beaumont and Roberto Conti's relationship is only for show – a twisted fairytale manufactured for the Italian tabloids. But when the reclusive chocolatier unites with her family's CEO playboy nemesis their sizzling chemistry is blatantly real.
California Girls by Susan Mallery – April 2019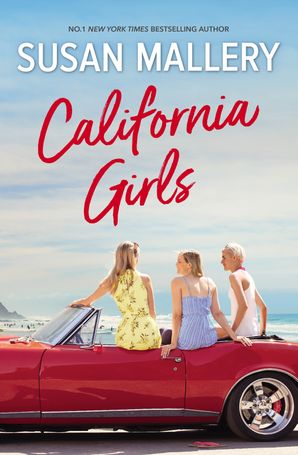 The California sunshine's not quite so bright for three sisters who get dumped in the same week…
But side by side by side, these sisters will start over and rebuild their lives with all the affection, charm and laugh-out-loud humour that is classic Susan Mallery.
Slow Ride by Lori Foster – April 2019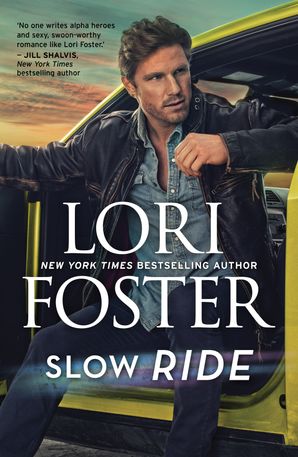 You can't put the brakes on love…
Ronnie Ashford needs a distraction. In the morning, she has to offer arrogant, conventional Jack Crews a job and convince him not to take it. She doesn't need anyone's help, thank you very much. But tonight is all about the tall, sexy stranger who just walked in the bar—and all the delicious trouble they could get into together. Too bad just as things are heating up between them, he whispers the three little words that destroy everything: "I'm Jack Crews."
Home at Last by Meredith Appleyard – April 2019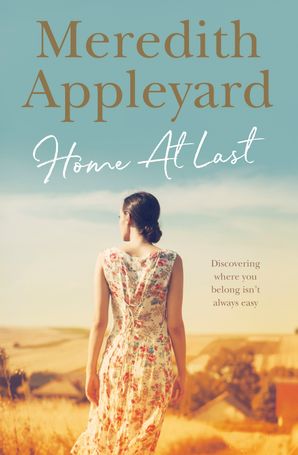 Flying solo can be harder than it looks … A warm-hearted rural romance about finding your way home.
Flying solo for the first time had been the greatest high of Anna Kelly's life. So when the chance of a dream job as a pilot with the Royal Flying Doctor Service comes up she takes it, even though she has to leave her home in Adelaide and move to remote Broken Hill – a place she had hoped she would never see again.
Something in the Wine by Tricia Stringer – May 2019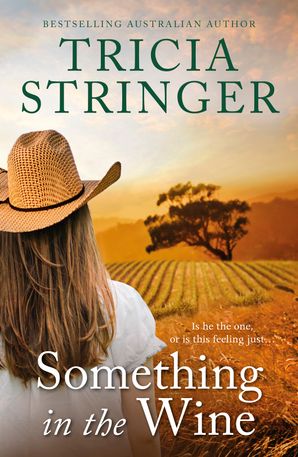 A warm-hearted rural romance set among the scenic vineyards of the Margaret River from bestselling author Tricia Stringer, the authentic voice of Australian storytelling.
Reserved high school teacher Keely Mitchell is more than ready for her holiday on the west coast of Australia, so when a medical emergency turns over all her plans and an intervention by a kind stranger finds her recovering in a Margaret River vineyard, she is at first downcast.
Keely had wanted to put recent traumatic events out of her mind, and recuperating alone in a stranger's house won't help that. But slowly the lovely food, spectacular wine and beautiful landscape of the area begin to work their spell. As Keely makes friends with the locals and adapts to the rhythms of the vintner's year, she starts to feel part of the scenery too, particularly when her artwork and jewellery-making somehow find a home at Levallier Dell Wines.
But clouds are on the horizon in the shape of a warring father and son, interfering family friends and a rival in love. Keely didn't mean to fall for anyone, but she can't help her feelings for clever, passionate wine-maker Flynn Levallier. Sadly, it seems he only has eyes for the beautiful Kat, daughter of a rival wine-maker. Can what Keely feels be real? Or is it just something in the wine?
Read more by bestselling Australian author Tricia Stringer 
** My bookshelves piling up with all these great new books! **