Still waiting for one of the most iconic (yet wholesome) Australian reality television shows to return to screens? Fear not – we've got just the thing to see you through. Read on for a list of our favourite outback/romance/adventure-esque books to sustain you until it hits our screens in April!
https://www.instagram.com/p/B9v3r-YAoWo/
1. Talk Of The Town (Rose Hill, #1)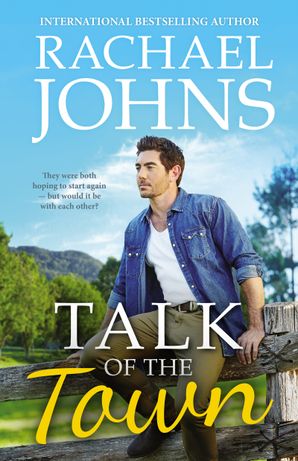 Who is the mysterious woman who has captured the town's attention?
Lawson Cooper–Jones has two priorities in life – his son, Ned, and the survival of the dairy farm that has been in his family for generations. Despite the best efforts of the town matchmakers and the determined pursuit of local girl Adeline Walsh, Lawson's heart belongs still, and only, to his late wife.
But when a flat tyre strands Lawson and Ned in nearby Rose Hill, he's surprised to find a woman living alone in the old general store of the deserted town. Ned immediately forms a bond with the beautiful stranger called Meg, and Lawson is surprised to find himself captivated by her too.
Although shy at first, Meg starts to open up to him about the haunting secrets of her new home and, with Lawson unable to get her out of his head, they agree to investigate the history of the old building together. Soon they find their friendship has bloomed into something more.
But when meddling Adeline makes it her mission to uncover the truth about the newcomer and her real identity is revealed, Lawson and Meg's budding romance comes crashing down. Can they both learn to forgive in order to claim a future for their damaged hearts?
Why you'll love it: It's a compelling story of secrets and love from bestselling Australian author Rachael Johns.
2. A Cowboy For All Seasons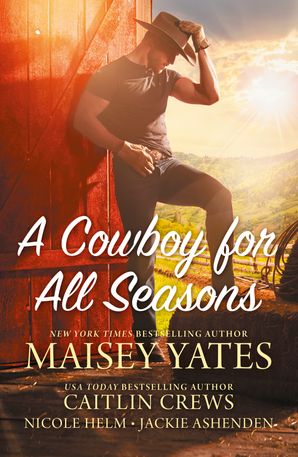 Discover the power of family in this uplifting quartet by New York Times bestselling author Maisey Yates, USA TODAY bestselling author Caitlin Crews, Nicole Helm and Jackie Ashenden.
June Gable left each of her four granddaughters a handwritten bequest — to spend a season at her beloved farmhouse in Jasper Creek, Oregon, before they sell it. These cousins were once as close as sisters, but time and family betrayals have pushed them apart…
In spring, polished city girl Keira must find her country roots — and reconnect with an old flame. In the summer, tough tomboy JJ needs to tap into her softer side helping a single dad and his daughters. Cheerful dreamer Lila has to help coordinate the town craft fair in autumn, under the stern eye of the handsome cowboy she loved as a girl. And as winter falls, headstrong, independent Bella must learn to ask for help from the one man she believes she can never have.
The four cousins will have to confront secrets from the past, deal with old wounds they'd rather hide, and tangle with their hardheaded cowboys before they can find love, healing and the true meaning of family
Why you'll love it: This quartet of romances is all about love, cowboys and the importance of family.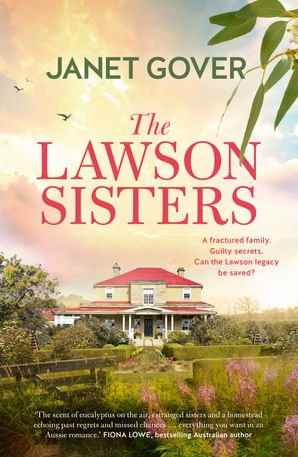 Family, fortune and holding on to what counts…
For many years Elizabeth Lawson has battled single-handedly to run the family's historic horse stud in memory of her beloved father. But a devastating loss puts her dreams at risk. With no options left, Liz is forced to turn to her estranged sister Kayla for help.
Kayla has built a new life in the city as a wedding planner, far removed from the stableyard sweat and dust of her rural upbringing. She never thought she'd go back. But when Liz calls out of the blue, Kayla forms a plan that could save their childhood home.
Kayla's return forces Liz to confront her past … and her future, in the shape of Mitch, her first and only love, who still watches over her from the other side of the creek.
But Liz still hides a terrible secret. When Kayla learns the truth, will the Lawson sisters find common ground or will their conflict splinter the family once again?
Why you'll love it: Set in the idyllic Hunter Valley in NSW, The Lawson Sisters is a story of secrets, sisters and a second chance at love.
4. Last Bridge Before Home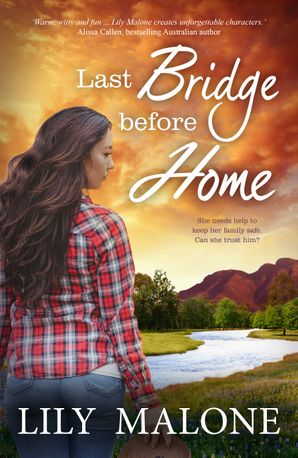 With her trademark fresh and funny tone, Lily Malone returns with a captivating new romance set in the heart of the Australian outback.
For Jaydah Tully, the country town of Chalk Hill has never felt like home. Home is a place to feel loved. Home is a place to feel safe. Jaydah's home life is dark in ways the close-knit community could never imagine.
Jaydah knows that the man she loves has never understood her need for secrets. Brix is a Honeychurch, she's a Tully – her family are Chalk Hill's black sheep. It's better for everyone if Brix stays away.
But Brix is a one-woman man, and when he returns to his home town to help his brother, the first person he sees is Jaydah. Independent. Private. Proud. When things are good between them they are really really good but all too soon they're back in the old patterns, caught in the same argument: Her father. Her family. Her life that doesn't include him.
Underneath her tough exterior, Jaydah is drowning. She has one chance to change everything. Is she brave enough to take the risk and let Brix in? Or will her father keep them apart forever?
Why you'll love it: A funny, unforgettable romance set in the Australian outback? This is essentially Farmer Wants a Wife in book form.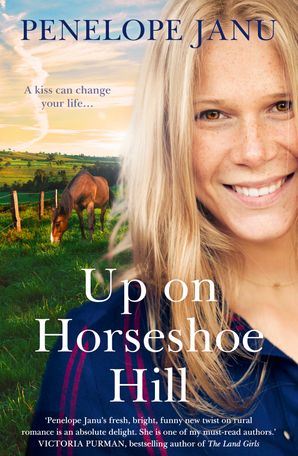 A kiss can change your life …
Jemima Kincaid loves her home, her horses and her job as a farrier. Life has not been kind to her, but Jemima is happy in the close-knit rural community of Horseshoe Hill, which rallied around in her hour of need. Even so, she is fiercely independent and will never rely on anyone again.
Particularly a man like Finn Blackwood.
An infuriatingly attractive geneticist and wild animal vet, Finn threatens not only the serenity of Jemima's present, but that of the future she has so carefully mapped out. But as their paths continue to cross, she finds her attraction to Finn impossible to counter, even as the trauma of her past threatens to undo her. Finn is fascinated by Jemima's solitary nature and unique vulnerabilities but Jemima knows all about loss and how to avoid it. Don't let anyone get close in the first place …
As the past begins to cast long shadows, Jemima and Finn discover that a kiss can bring worlds together-or tear them apart. Will they finally face their fears and find love on Horseshoe Hill?
Why you'll love it: A sharp, funny twist on the typical rural romance novel; this book is witty, real and an absolute delight.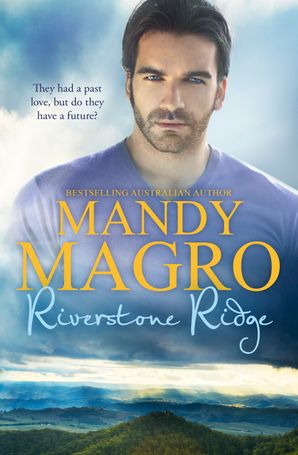 An authentic and heartfelt story about uncovering who you truly are and where you belong from bestselling Australian author Mandy Magro.
After making a mistake that felt like the end of the world to her teenage self, Nina Jones fled the small town of Huntingvale. Now sixteen years later her beloved adoptive mother, Bea, has passed away, forcing Nina to return and decide whether to sell her family home, Riverstone Ridge. But even though Bea can't be there to help her through it all, she's left Nina five letters, one sent a week, to finally share the secrets she'd been unable to reveal in life.
For Logan Steele, Nina's return is the catalyst he's needed to finally move beyond his tragic past and start living again. But only if she stays. When mysterious and increasingly worrisome accidents start happening around the homestead, both Logan's cop instincts and his protective feelings toward Nina spur him to investigate. Will he be able to piece together the puzzle of the past in time?
And with dark family secrets emerging from Bea's last words rippling into the present day, how will Nina find the courage to be truthful to the one man who has always held her heart?
Why you'll love it: This rollercoaster of a book about love, and being authentic to yourself, has as many twists and turns as an episode of Farmer Wants a Wife!
7. The Boundary Fence (A Woodlea Novel, #7)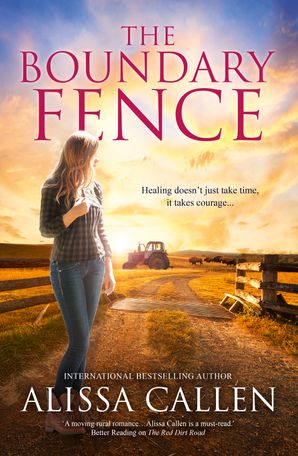 Healing doesn't just take time, it takes courage…
The scars country vet Ella Quinlivan hides are not solely on the outside. Men are off limits. She fills her world with her friends, work and the colourful community of small town Woodlea. She also becomes custodian of a sandstone cottage of an elderly friend whose teenage daughter went missing two decades ago.
With a broken marriage behind him, Saul Armstrong is determined to recapture his dreams by bringing American bison to the Australian bush. He intends to stick to his side of the high wire fence that divides his farm from his distracting new neighbour, Ella.
When Saul calls out Ella for a bison emergency she isn't just thrown out of her comfort zone by dealing with an unfamiliar animal. Slow-smiling and guarded Saul stirs emotions she'd long ago discarded.
As the summer heat parches the landscape and dust obscures the sun, hidden secrets come to light. Not only will Ella and Saul be tested, the connection forged between them will be threatened. Will love be enough to guarantee their freedom or will fear continue to dictate the direction of their lives?
Why you'll love it: A rural romance by bestselling Australian author Alissa Callen, this book is at once both heart wrenching and uplifting.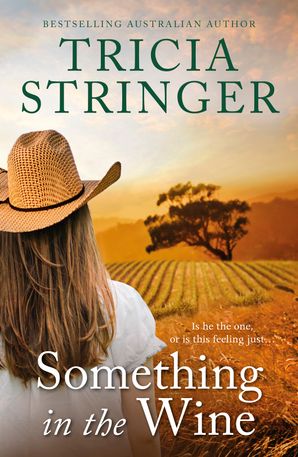 A warm-hearted rural romance set among the scenic vineyards of the Margaret River from bestselling author Tricia Stringer, the authentic voice of Australian storytelling.
Reserved high school teacher Keely Mitchell is more than ready for her holiday on the west coast of Australia, so when a medical emergency turns over all her plans and an intervention by a kind stranger finds her recovering in a Margaret River vineyard, she is at first downcast.
Keely had wanted to put recent traumatic events out of her mind, and recuperating alone in a stranger's house won't help that. But slowly the lovely food, spectacular wine and beautiful landscape of the area begin to work their spell. As Keely makes friends with the locals and adapts to the rhythms of the vintner's year, she starts to feel part of the scenery too, particularly when her artwork and jewellery-making somehow find a home at Levallier Dell Wines.
But clouds are on the horizon in the shape of a warring father and son, interfering family friends and a rival in love. Keely didn't mean to fall for anyone, but she can't help her feelings for clever, passionate wine-maker Flynn Levallier. Sadly, it seems he only has eyes for the beautiful Kat, daughter of a rival wine-maker. Can what Keely feels be real? Or is it just something in the wine?
Why you'll love it: Set in the beautiful Margaret River, this book is full of drama, intrigue and, of course, romance.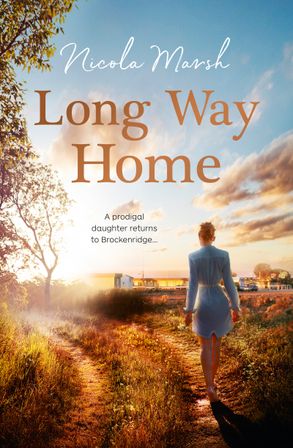 A prodigal daughter returns to Brockenridge…
Eleven years ago Ruby Aston left Brockenridge – and its small-town gossip – for the anonymity of the big city. Now, a grieving Ruby is forced to come home to the place she loathes. But it also means returning to someone she's always regretted leaving behind…
Connor Delaney is determined to prove himself and not get by on his family name alone. To do this he needs to acquire the local roadhouse. He never anticipated the owner would be the same 'bad girl' who ditched him at the high school ball and was never heard from again.
For Alisha Nathieson, the grief of suddenly losing her dear friend and employer Clara Aston has forced her to examine her choice to stay and support her ageing parents. As she battles a growing need to explore her past, temptation wars with duty. And then there are her feelings for handsome chef Harry, who has secrets of his own…
In following their hearts, will this unlikely trio lose what they've craved all along?
Why you'll love it: This heart-warming romance about second chances and unexpected adventures is just the thing to tide you over until Farmer Wants a Wife returns.
Farmer Wants a Wife will hit Australian screens on Channel 7 from April 2020
By Maddy Barclay