With fantastic female characters on our screens like Midge from Marvelous Mrs Maisel, Willowdean from Dumplin', all the feisty complex young women in She-Ra and the debut of the latest super-heroine Captain Marvel, we thought we would count down our favourite romance heroines who inspire everyone to break the mould!
9. Naledi Smith from Alyssa Cole's A PRINCESS IN THEORY, a grad student in epidemiology and mistress of both her intellectual discoveries and the daily struggle.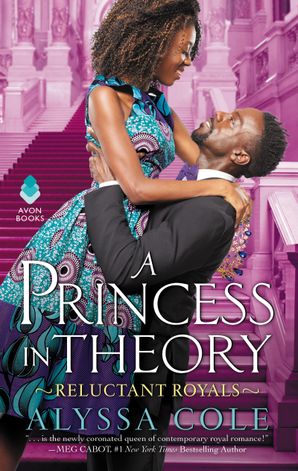 Between grad school and multiple jobs, Naledi Smith doesn't have time for fairy tales . . . or patience for the constant e-mails claiming she's betrothed to an African prince. Sure. Right. Delete! As a former foster kid, she's learned that the only things she can depend on are herself and the scientific method, and a silly e-mail won't convince her otherwise.
Prince Thabiso is the sole heir to the throne of Thesolo, shouldering the hopes of his parents and his people. At the top of their list His marriage. Ever dutiful, he tracks down his missing betrothed. When Naledi mistakes the prince for a pauper, Thabiso can't resist the chance to experience life-and love-without the burden of his crown.
8. Violet Waterfield, the brilliant Victorian-England-era geneticist in THE COUNTESS CONSPIRACY by Courtney Milan who hides her work behind the identity of her friend Sebastian Malheur, and tries to ignore the fact that he's been in love with her for years …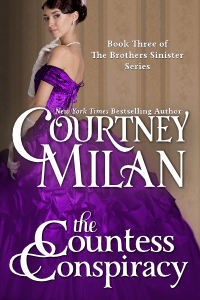 Sebastian Malheur is the most dangerous sort of rake: an educated one. When he's not scandalizing ladies in the bedchamber, he's outraging proper society with his scientific theories. He's desired, reviled, acclaimed, and despised—and he laughs through it all.
Violet Waterfield, the widowed Countess of Cambury, on the other hand, is entirely respectable, and she'd like to stay that way. But Violet has a secret that is beyond ruinous, one that ties her irrevocably to England's most infamous scoundrel: Sebastian's theories aren't his. They're hers.
So when Sebastian threatens to dissolve their years-long conspiracy, she'll do anything to save their partnership…even if it means opening her vulnerable heart to the rake who could destroy it for good.
7. Maria Lopez in Courtney Milan's contemporary book HOLD ME
A glamorous fashionista science buff who also happens to be the secret author of an astronomically popular science/fiction blog. Maria is also a trans woman and all the different ways she puts people in their place when they make assumptions about her are so enjoyable.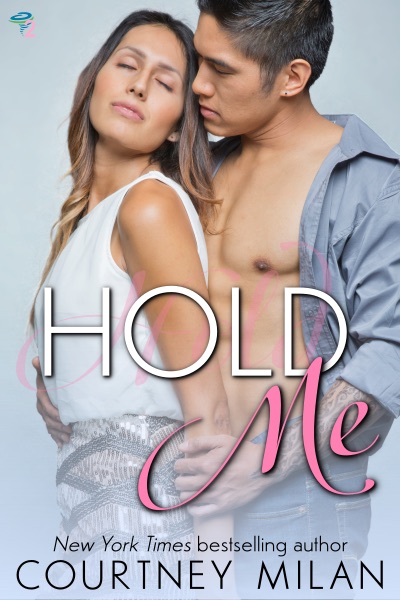 Maria has always been cautious. Now that her once-tiny, apocalypse-centered blog is hitting the mainstream, she's even more careful about preserving her online anonymity. She hasn't sent so much as a picture to the commenter she's interacted with for eighteen months—not even after emails, hour-long chats, and a friendship that is slowly turning into more. Maybe one day, they'll meet and see what happens.
But unbeknownst to them both, Jay na Thalang is Maria's commenter. They've already met. They already hate each other. And two determined enemies are about to discover that they've been secretly falling in love…
6. Lady Josephine in TO CHARM A BLUESTOCKING by Renee Dahlia, who moves to Holland to  study to become one of the world's first female doctors.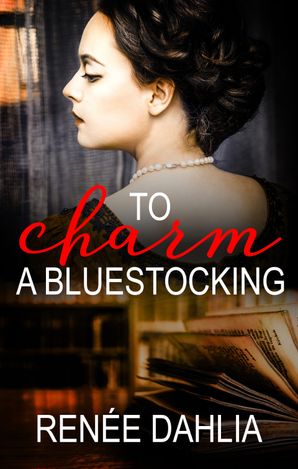 1887: Too tall, too shy and too bookish for England, Lady Josephine moves to Holland to become one of the world's first female doctors. With only one semester left, she has all but completed her studies when a power–hungry professor, intent on marrying her for her political connections, threatens to prevent her graduation. Together with the other Bluestockings, female comrades–in–study, she comes up with a daring, if somewhat unorthodox plan: acquire a fake fiancé to provide the protection and serenity she needs to pass her final exams…
5. CEO-in-waiting Jacinta from Ainslie Paton's INSECURE, who has a life of power and prestige mapped out … and falls for the geeky IT guy.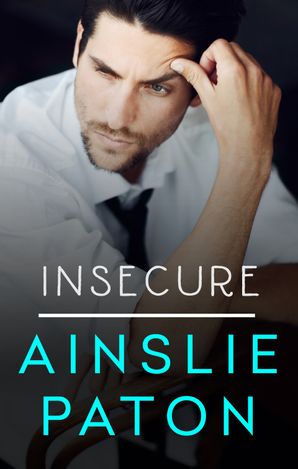 Jacinta was the CEO in waiting. Mace was the geek from IT. She had an office suite on the top floor. He worked in cubicle hell. She had power, influence, her life mapped out. He had big dreams, and an appetite for risk. They had one hot night written all over them, except the city conspired to turn that night into a weekend of unexpected passion and deep connection.
Will love be enough when Jacinta's star falls and Mace's dream takes flight, or will ambition, expectation and insecurity pull them apart?
4. Stella Lane from The Kiss Quotient by Helen Hoang.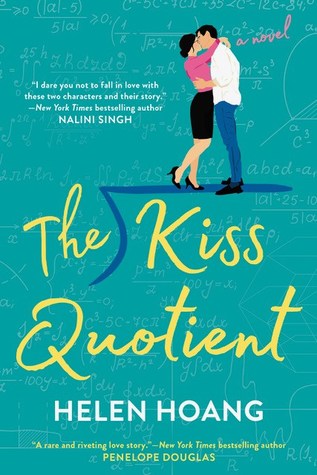 Stella Lane thinks math is the only thing that unites the universe. She comes up with algorithms to predict customer purchases — a job that has given her more money than she knows what to do with, and way less experience in the dating department than the average thirty-year-old. It doesn't help that Stella has Asperger's and French kissing reminds her of a shark getting its teeth cleaned by pilot fish. Her conclusion: she needs lots of practice — with a professional. Which is why she hires escort Michael Phan. The Vietnamese and Swedish stunner can't afford to turn down Stella's offer, and agrees to help her check off all the boxes on her lesson plan — from foreplay to more-than-missionary position…
3. Anne from Persuasion.
Twenty-seven-year old Anne Elliot is Austen's most adult heroine, and the story revolves around her love for naval officer Wentworth, and struggle with a society that does not deem their relationship proper.
Anne Elliot, daughter of the snobbish Sir Walter Elliot, is woman of quiet charm and deep feelings. When she was nineteen she fell in love with—and was engaged to—a naval officer, the fearless and headstrong Captain Wentworth. But the young man had no fortune, and Anne allowed herself to be persuaded to give him up. Now, eight years later, Wentworth has returned to the neighborhood, a rich man and still unwed. Anne's never-diminished love is muffled by her pride, and he seems cold and unforgiving. What happens as the two are thrown together in the social world of Bath—and as an eager new suitor appears for Anne—is touchingly and wittily told in a masterpiece that is also one of the most entrancing novels in the English language.
2. Rosie Stanton from Burning Fields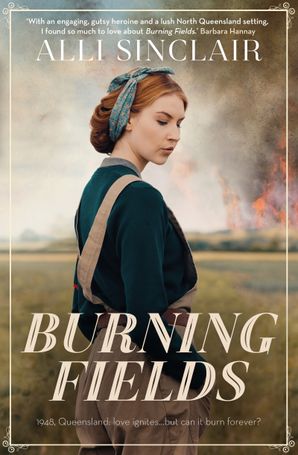 Romeo and Juliet set in Queensland's sugar cane fields in 1948, as the daughter of an Anglo-Australian family falls for an Italian immigrant against the wishes of her family.
1..Nell from Widow of Ballarat

A compulsively readable story of passion, adventure and a woman's quest for independence set against the colourful backdrop of 19th century Bendigo and the goldfields of Ballarat.
When Nell Amberton's husband is shot dead by a bushranger, there are few who grieve his passing, and Nell least of all.  But his death triggers a chain of events that seem to revolve around the handsome bushranger – a man to whom Nell, against her better judgement, is drawn.