We are so excited to announce the nominations in this year's Romance Writers of Australia Romantic Book of the Year (R*BY) Awards. The Romantic Book of the Year Award, or Ruby, is judged by Australian readers and writers, and this contest is open each year to any Australian or New Zealand author who has published a romance or romantic elements book.
The winners will be announced August 10th. Congrats to all the nominees. Good luck!
---
Contemporary Romance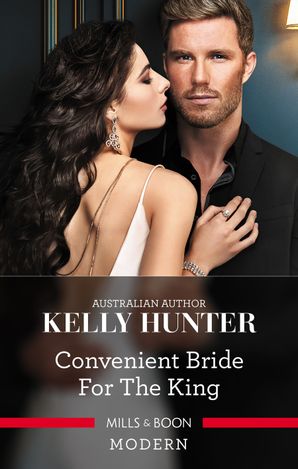 She refused his royal proposal…but will she let him unlock the passion within?
King Theodosius must find a queen in order to keep his throne, but his less than romantic proposal letter leaves sheltered Princess Moriana cold. So Theo decides to make Moriana an offer she can't refuse. If she'll consider becoming his bride he'll heat things up by initiating his innocent queen into the pleasures of the marriage bed…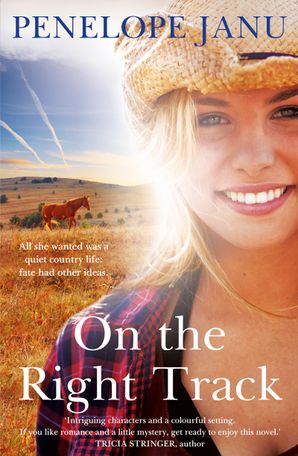 A warm-hearted rural romance about getting your life back on course … for fans of Tricia Stringer
A traumatic past, a charismatic stranger and a family legacy … Golden's quiet country life is about to get messy …
When the diminutive but fiery Golden Saunders falls from her horse and smashes her leg irreparably, and her racing family is disgraced by a corruption scandal, she thinks she's hit rock bottom.
Then the enigmatic Tor Amundsen, United Nations diplomat (read: spy), arrives on the scene and proves her wrong. His investigation into her family pulls her back into a world she had escaped, and the branch of the family she has tried to avoid at all costs. Tor is infuriated and frustrated by the impossible mixture of fragility and fierceness that is Golden, true, but he is also strangely protective of her.
Golden wants no part of it. Men have pushed her around her whole life. The last thing she needs is an arrogant, irritatingly handsome man telling her what to do. But it turns out Tor has a way with animals, children and, well, Golden…
Before too long, she finds their overwhelming attraction is overriding her good sense, and as they are both pulled deeper into the murky world of dirty money, things are about to get messy, and Golden's small, quietly ordered life will change beyond recognition…
Can Golden overcome her fears and the shadows of the past and reach for a new kind of future? Will she ever be able to get her life back on the right track?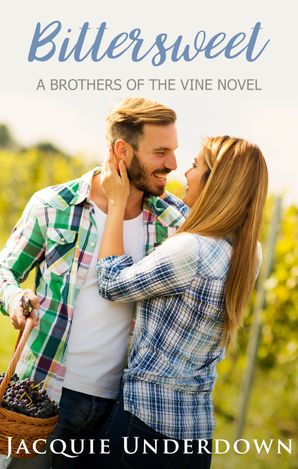 A vineyard, a family in pain, and the healing magic of cupcakes…
Amy Jenkins, a talented and ambitious chef, is left humiliated and debt–ridden, after her city restaurant fails. When her best friend calls asking for help in her small town cupcake shop, Amy jumps at the chance to hide out in the small town of Alpine Ridge while her shattered ego mends.
The youngest Mathews brother, Tom feels over–looked and under–appreciated. His brothers remember every mistake, but never give him the responsibility or opportunity to take his place in the family business. So, he spends three weeks out of every month working at a mine in the back–end of nowhere. But then Amy moves to town to help run his pregnant sister–in–law's bakery, and suddenly home seems to be where his heart is.
Amy's move was only ever meant to be temporary, but when tragedy strikes the Mathews family, Amy finds herself unable to move on. As she and Tom get closer, Amy finds every excuse to stay: first, she claims it's for the family, then she claims it's for the shop. But maybe, it's for her own heart…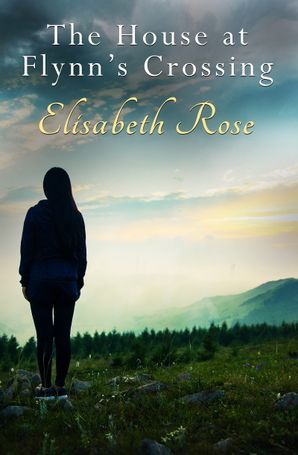 She's been through hell, so risking her heart should be easy…
Anxious to rid herself and her twins of the dark memories from their past, twenty–three–year old Antonia moves to the small rural town of Flynn's Crossing. Antonia is frightened but determined to be independent for the first time in her life, so she rents Mango House and settles in to the community to begin the process of healing.
Town councilor and local real estate agent Flynn has secrets. Guilt–ridden over a tragic childhood event, he fled the city and devotes his life to assisting others. He has big plans for Flynn's Crossing. Without change, the town will shrivel and die. But the townspeople are resistant to his ideas, and his discussions with a luxury resort developer.
When Flynn first meets Antonia, he doesn't know her sensationalised past, and Antonia feels normal for the first time. Slowly, as they get to know each other, to trust each other, Antonia begins to consider the possibility of something more. But when tensions over the resort development reach breaking point, she discovers that Flynn hasn't been entirely honest, and her new beginning is at risk of ending. When Flynn has to choose between the town he's devoted his life to and the woman he barely knows, can she trust that the man who healed her heart will treat it with care?
Emmie Morgan woke up from heart transplant surgery, saw her best friend Brandon Tan sitting by her bedside, and promptly asked him to marry her. If there was a faster way to ruin a friendship, she didn't know it.
One year on, Bran has returned home to open a restaurant and Emmie adds trying to make amends to her already chaotic life. She's also running her own music venue, battling survivor's guilt—oh, and secretly tending a wedding obsession sprung from her near-death experience.
Bran needs answers. But all Emmie has are problems. Hating that he couldn't help her last time, he resolves to ease the trouble in her eyes. He sets aside their attraction and awkward past and tries to focus on being friends again.
If she would just stop trying on wedding dresses…
---
Speculative Romance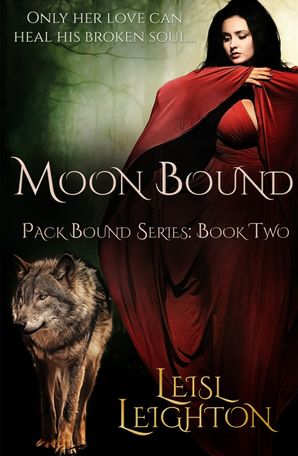 Only her love can heal his broken soul…
Five hundred years ago, facing extinction, a group of powerful witches united to create a pact with the Were to save witch–kind. The pact expelled an ancient evil, known only as the Darkness, that was blocking the Were from their wolves. With the Darkness destroyed, the Packs and their Covens grew strong as they thrived beside each other in their brand–new world.
But the Darkness was not destroyed.
Wiccan Healer–Witch Bronwyn Kincaid wants a quiet life. Her new powers have other ideas. Her increased healing magic and empathy mean she can't ignore the plight of River Collins, a wolf brought up thinking the animal inside him is an evil he must forever suppress. If Bronwyn can't control her powers and help River accept his wolf, the evil Darkness that hunts the Were will use them to destroy those they love.
Historical Romance
Romantic Elements
Do you only get one chance at a happy ever after?
Romantic Suspense