Whether it's Diane and Sam from Cheers, Devi and Ben from Never Have I Ever or Devi and Ben from Never Have I Ever, the 'enemies-to-lovers' trope never gets old!
Here are 8 books to read if the 'enemies-to-lovers' trope is your favourite thing ever.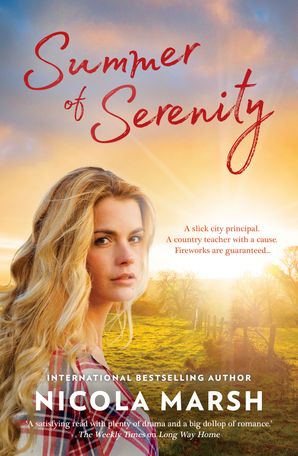 A slick city boy with a mission. A free-spirited country girl with a cause. Fireworks are guaranteed…
Upstanding principal Jy Atherton dreads the next four weeks. As punishment for crossing his bosses, he's been lumped with the inglorious task of assessing Acacia Haven's tiny school with its, dare he say, 'hippie' curriculum. With the lowest test scores in the state, it's no wonder shutting it down is practically a foregone conclusion. But then he crosses paths with a spitfire who knocks him for six – pity he's already public enemy number one…
Teacher Summer O'Reilly loves her small town nestled along the beautiful coast. Returning was the best decision she ever made. The intentional living community of Serenity is thriving, and the children are its future. No way will she allow a jumped-up suit – no matter how good-looking – to close the school her precious students need.
For Rayne O'Reilly, Acacia Haven has always been serene on the surface, but there's a dark secret she's kept from everyone for decades, including her daughter, Summer. But after reviving old friendships and reconnecting with the past, will she finally have the courage to tear down the walls that have kept her trapped?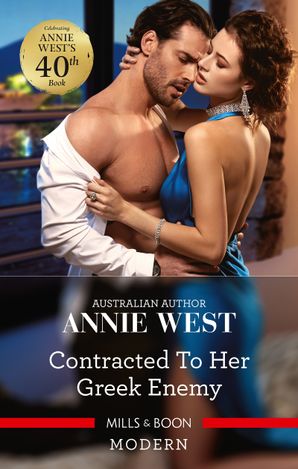 'I wouldn't date you for a million dollars.' 'How about two million?'
Stephanie Logan would love to throw Damen Nicolaides's outrageous proposal that she pose as his girlfriend back in his face, but the truth is she needs his money to save her family.
The arrogant Greek seduced and discarded her once before, so Steph makes sure their contract says Damen can't kiss her again! But she might soon regret that clause. Because trapped in paradise with her enemy, his all-too-potent chemistry is pushing her ever closer to breaking point!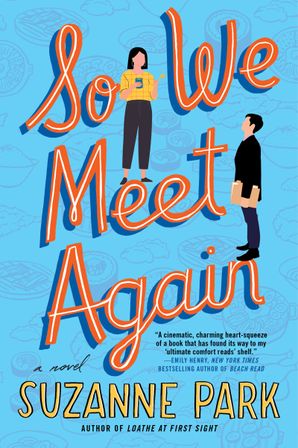 When investment banker Jessie Kim is laid off in a virtual meeting and then overhears why ("she's already being overpaid anyway for a woman" and "Asians are worker bees, not someone who can drum up new deals") she delivers an "eff you guys" speech and storms out. 
After moving back home to Tennessee to live with her loving but meddling mother and father, she runs into her childhood nemesis—golden child Daniel Choi—at the local Asian grocery store. The smart, charming lawyer appears to have it all…while Jessie has nothing.
Jess begrudgingly accepts Daniel's help to relaunch her long abandoned Korean cooking YouTube channel: HANGUK HACKS, showcasing easy meal prep for busy professionals. But just as she discovers Daniel's life isn't as perfect as it seems and there's more to him than meets the eye, he shows up for a life-changing business opportunity, and their rivalry is back on . . .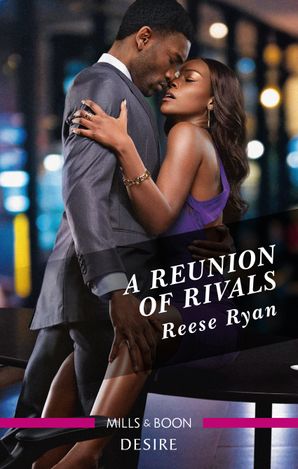 She can't let anything derail her passion project, not even a second chance with the sexiest man alive…
The deal that could bring Quinn Bazemore's career back from the brink has one catch: she must partner up with her ex-lover Max Abbott. Quinn can't forget the pleasure-filled summer they shared. But now she's butting heads over business strategy with the mouthwatering marketing VP, even as their reawakened desire threatens to expose her deepest secrets…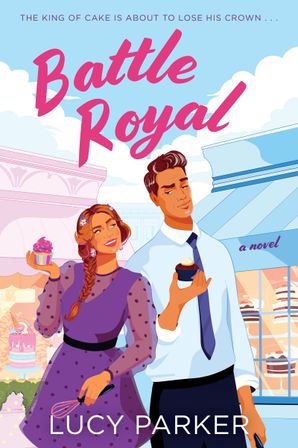 Ready…
Four years ago, Sylvie Fairchild charmed the world as a contestant on the hit baking show, Operation Cake. Her ingenious, creations captivated viewers and intrigued all but one of the judges, Dominic De Vere. When Sylvie's unicorn cake went spectacularly sideways, Dominic was quick to vote her off the show. Since then, Sylvie has used her fame to fulfill her dream of opening a bakery. The toast of Instagram, Sugar Fair has captured the attention of the Operation Cake producers…and a princess.
Set…
Dominic is His Majesty the King's favorite baker and a veritable British institution. He's brilliant, talented, hard-working. And an icy, starchy grouch. Learning that Sylvie will be joining him on the Operation Cake judging panel is enough to make the famously dour baker even more grim. Her fantastical baking is only slightly more troublesome than the fact that he can't stop thinking about her pink-streaked hair and irrepressible dimple.
Match…
When Dominic and Sylvie learn they will be fighting for the once in a lifetime opportunity to bake a cake for the upcoming wedding of Princess Rose, the flour begins to fly as they fight to come out on top.
The bride adores Sylvie's quirky style. The palace wants Dominic's classic perfection.
In this royal battle, can there be room for two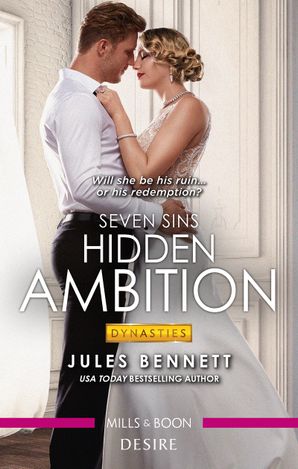 Revenge has never been hotter — until desire burns away their deceptions…
Chase Hargrove is on a mission to take down the company that destroyed his family…by becoming its CEO. Loyal Black Crescent employee Haley Shaw is his unwitting secret weapon. But when Chase is blindsided by passion for her, he gets careless. With his hidden motives exposed, will he lose everything — even Haley? Or will the tables turn when he learns she has hidden motives of her own…?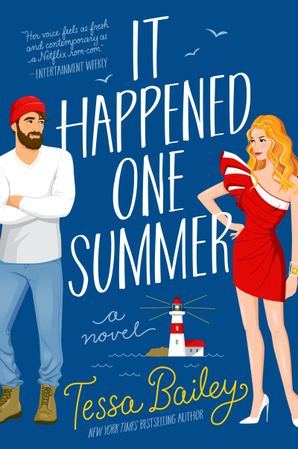 Piper Bellinger is fashionable, influential, and her reputation as a wild child means the paparazzi are constantly on her heels. When too much champagne and an out-of-control rooftop party lands Piper in the slammer, her stepfather decides enough is enough. So he cuts her off, and sends Piper and her sister to learn some responsibility running their late father's dive bar… in Washington.
Piper hasn't even been in Westport for five minutes when she meets big, bearded sea captain Brendan, who thinks she won't last a week outside of Beverly Hills. So what if Piper can't do math, and the idea of sleeping in a shabby apartment with bunk beds gives her hives. How bad could it really be She's determined to show her stepfather—and the hot, grumpy local—that she's more than a pretty face.
Except it's a small town and everywhere she turns, she bumps into Brendan. The fun-loving socialite and the gruff fisherman are polar opposites, but there's an undeniable attraction simmering between them. Piper doesn't want any distractions, especially feelings for a man who sails off into the sunset for weeks at a time. Yet as she reconnects with her past and begins to feel at home in Westport, Piper starts to wonder if the cold, glamorous life she knew is what she truly wants. LA is calling her name, but Brendan—and this town full of memories—may have already caught her heart.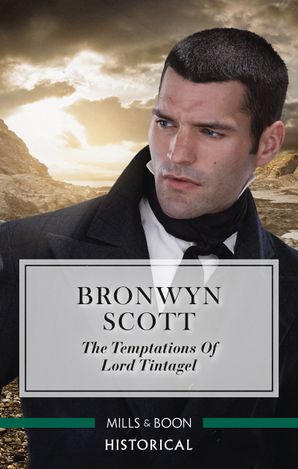 When his enemy…becomes his truly tempting ally!
Inigo's best friend's life was cut brutally short by his association with the lovely Audevere Brenley and her father. Now Inigo seeks justice. But never did he dream that his greatest ally would be Audevere herself. What begins as business is branded with passion as Inigo rediscovers the intrepid, determined woman he thought he knew. His most dangerous revelation? His own feelings for her!