You may or may not be ready for it just yet, but we're heading into May!!
Yes this might have sent me into a little panic (how are we nearly half-way through the year already?!) but I'm also enjoying the many great things May has to offer, including finally being able to wear my beloved puffa jacket again, getting all cosy under a heap of blankets and having some pretty decent snoozes, and of course a new opportunity to pick out a reading list for the month!
To help you out with your own May reading list, we've put together a few recommendations based on what we'll be reading. They all pair perfectly with your oncoming mid-year need for some uplifting and heartwarming stories…
Savannah's Secret by Mandy Magro
Starting over was never going to be easy, especially as he's looking for the one thing she can't give … the truth.
Set in the heart of the Australian countryside comes a compelling romance with a touch of suspense from bestselling author Mandy Magro.
Savannah Garret remains resolute in testifying as the sole eyewitness in Brisbane's most dangerous criminal case. For safety, the police have furnished her with a new identity and instructions to keep to herself. With a shiny new driver's licence in hand and job as a barmaid lined up, this die-hard city girl finds herself stepping off a bus and into the desolate street of the small country town she's now to call home.
Ash Sullivan has it all, money at his fingertips, his own property, and a successful chopper mustering business. But when it comes to love, he's failed miserably. Bitter experience has taught him that if he is ever lucky enough to meet a special woman he can fall for again, she has to be upfront from the get-go, no matter what.
These are two people, as different as chalk and cheese, who were never meant to meet until fate intervened. Will they grow to be the person each other needs? Or will their differences drive them apart?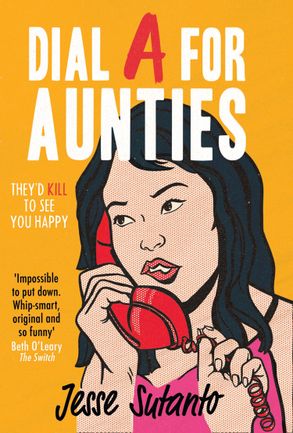 A hilariously quirky novel that is equal parts murder mystery, rom-com, and a celebration of mothers and daughters as well as a deep dive into Chinese-Indonesian culture, by debut author Jesse Q. Sutanto.
'ARE YOU…DEAD?'
OH MY GOD. I THINK HE IS.
When Meddy Chan accidentally kills her blind date, she turns to her aunties for help. Their meddling set her up on the date so they kind of owe her.
WELL, THAT DIDN'T QUITE GO TO PLAN.
Although hiding this goddamn dead body is going to be harder than they thought especially when her family's wedding business has THE biggest wedding of the year happening right now.
IT'S PRETTY BAD TIMING REALLY.
It turns out the wedding venue just happens to be managed by Meddy's ex, aka the one who got away. It's the worst time to see him again, or…is it? Can Meddy finally find love and make her overbearing family happy?
Addie and her sister are about to embark on an epic road trip to a friend's wedding in the north of Scotland. The playlist is all planned and the snacks are packed.
But, not long after setting off, a car slams into the back of theirs. The driver is none other than Addie's ex, Dylan, who she's avoided since their traumatic break-up two years earlier.
Dylan and his best mate are heading to the wedding too, and they've totalled their car, so Addie has no choice but to offer them a ride. The car is soon jam-packed full of luggage and secrets, and with three hundred miles ahead of them, Dylan and Addie can't avoid confronting the very messy history of their relationship…
Will they make it to the wedding on time? And, more importantly… is this really the end of the road for Addie and Dylan?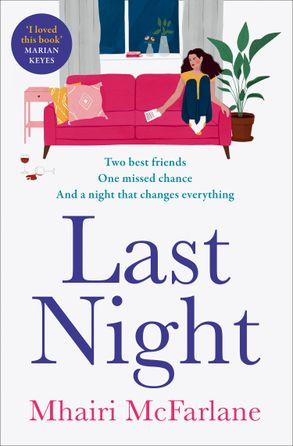 Eve, Justin, Susie, and Ed have been friends since they were teenagers. Now in their thirties, the four are as close as ever, Thursday night bar trivia is sacred, and Eve is still secretly in love with Ed. Maybe she should have moved on by now, but she can't stop thinking about what could have been. And she knows Ed still thinks about it, too.
But then, in an instant, their lives are changed forever.
In the aftermath, Eve's world is upended. As stunning secrets are revealed, she begins to wonder if she really knew her friends as well as she thought. And when someone from the past comes back into her life, Eve's future veers in a surprising new direction…
They say every love story starts with a single moment. What if it was just last night?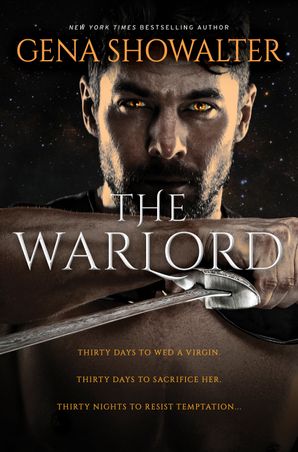 New York Times bestselling author Gena Showalter begins a dark, sexy new series — Rise of the Warlords — with a fan-favourite character from her beloved Lords of the Underworld series, Taliyah Skyhawk. The ice maiden faces off with her greatest enemy, a villain brutal beyond imagining.
For centuries, Taliyah Skyhawk has prepared to become Harpy General, leader of the deadliest female army in existence. One of the requirements? Remain a virgin. But, for a chance to save her people, she must wed the fearless leader of the Astra Planeta, Alaroc Phaethon.
The time has come for Roc to sacrifice another virgin bride to his god. There has never been a woman alluring enough to tempt him from his path. No warrioress powerful enough to overcome his incredible strength. No enchantress desirable enough to make him burn beyond reason. Until now.
With the clock ticking, war between husband and wife ignites. Except Taliyah never expected the merciless king to challenge the future she once envisioned. She certainly never anticipated the thrill of their battles turning into games…the problem is, only one spouse can survive.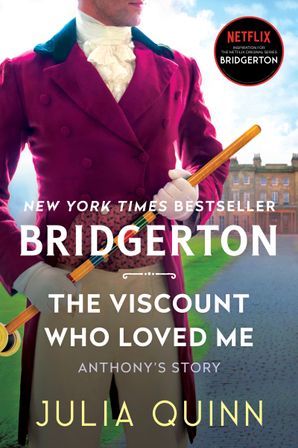 From #1 New York Times bestselling author Julia Quinn comes the story of Anthony Bridgerton, in the second of her beloved Regency-set novels featuring the charming, powerful Bridgerton family, now a series created by Shondaland for Netflix.
ANTHONY'S STORY
This time the gossip columnists have it wrong. London's most elusive bachelor Anthony Bridgerton hasn't just decided to marry—he's even chosen a wife! The only obstacle is his intended's older sister, Kate Sheffield—the most meddlesome woman ever to grace a London ballroom. The spirited schemer is driving Anthony mad with her determination to stop the betrothal, but when he closes his eyes at night, Kate's the woman haunting his increasingly erotic dreams…
Contrary to popular belief, Kate is quite sure that reformed rakes do not make the best husbands—and Anthony Bridgerton is the most wicked rogue of them all. Kate's determined to protect her sister—but she fears her own heart is vulnerable. And when Anthony's lips touch hers, she's suddenly afraid she might not be able to resist the reprehensible rake herself…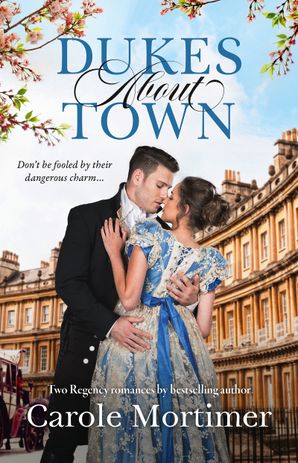 USA Today bestselling author, Carole Mortimer introduces London's most delectable dukes. But don't be fooled by their charm, because beneath their lazy smiles, they're deliciously sexy – and highly dangerous!
Zachary Black: Duke of Debauchery
No one knows how to sin quite like Zachary Black, Duke of Hawksmere. So when he finds a mysterious veiled woman hiding in his carriage, there's only one thing to do…carry her to his bed chamber and find out what she wants! But coming face-to-face with beautiful Lady Georgianna Lancaster – his former fiancee – unnerves Zachary. Maybe the best way to restore his equilibrium is to hold her captive…and turn the secrets of the past into the sins of the present!
Darian Hunter: Duke of Desire
Darian Hunter, Duke of Wolfingham: legendary rake and notorious bachelor and Mariah Beecham, Countess of Carlisle: society's scandalous widow and secret agent of the crown are forced to work together to stop an assassination plot. But posing as lovers at a notoriously debauched house party, the romantic ruse becomes all too real with the shocking and oh-so-sensual games playing out around them. And the tantalising temptation to indulge their every desire becomes overwhelming…
Pride & Passion by Virginia Heath & Elizabeth Rolls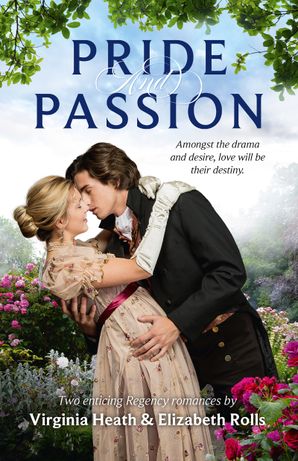 Amongst the drama and desire, love will be their destiny
That Despicable Rogue – Virginia Heath
Lady Hannah Steers has three reasons to loathe and despise Ross Jameson. He's a scandalous libertine, he stole her home and he was responsible for the death of her brother!
Determined to expose Ross for the rogue he is, Hannah dons a disguise and infiltrates his home as his new housekeeper. Unfortunately, this scoundrel proves himself to be the epitome of temptation and, instead of building a case against him, Hannah finds herself in a position she never expected…falling head over heels in love with him!
In Debt To The Earl – Elizabeth Rolls
In his quest for revenge against a disreputable card sharp, James, Earl of Cambourne, discovers the man's innocent daughter. While her surroundings are impoverished, her dignity and refinement are unmistakable, and James faces an unsettling question – what will be her fate if he brings her father to justice?
Although yearning for love and comfort, Lucy resists the Earl's surprising offer of protection. That is until a price is made on her virginity, and James is the only man who can save her.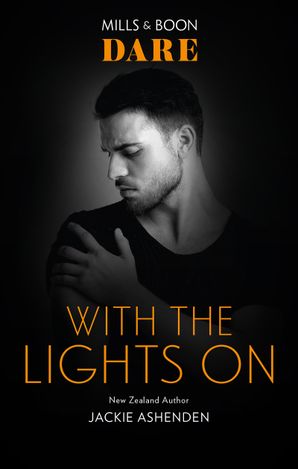 One night to be herself…with a man who truly sees her.
Trajan is a gorgeous Manhattan billionaire. He's also my client so I know I shouldn't be falling for him. We agree to one night of exquisite pleasure – then I can never see him again. He wants to make my fantasies come true, to explore every inch of me with the lights on. But will the man who clings so fiercely to control let me be there for him in the dark?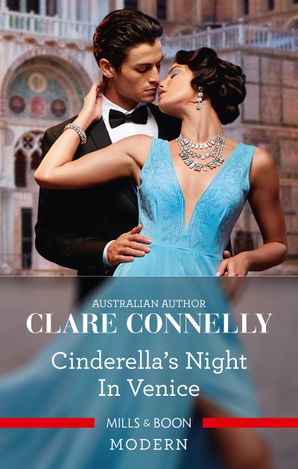 The most infuriating man she's ever met. The only man she's ever wanted…
When Ares Lykaios insists that Bea Jones accompany him to a gala, she wants to refuse – if just to put the arrogant Greek in his place. Yet Ares is as gorgeous as he is commanding, and she can hardly say no to her PR firm's biggest client.
Bea is shy, awkward…and breathtaking in a ball gown. And one kiss proves her desire matches Ares's own. So after the opportunity arises to finish what they started in Venice, resisting becomes the ultimate test of his strict self-control!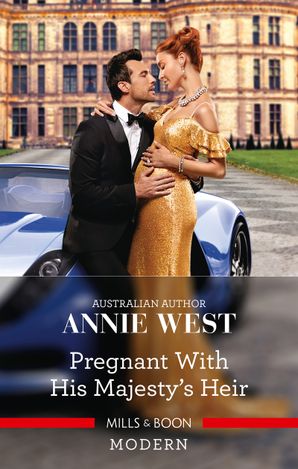 The father of her baby…is none other than the king!
After the death of his beloved uncle and cousin, reluctant royal Lucien is seeking escape. Which he finds with an irresistible waitress who stokes an uncontrollable fire within him…
Her one reckless night with an unforgettable stranger leaves Aurelie a mother-to-be. She's scandalised to discover her baby's father is the brand-new king of Vallort! And as much as ordinary Aurelie can barely imagine her place in this opulent kingdom, she has no choice. She must confess all to Lucien and await His Majesty's reaction…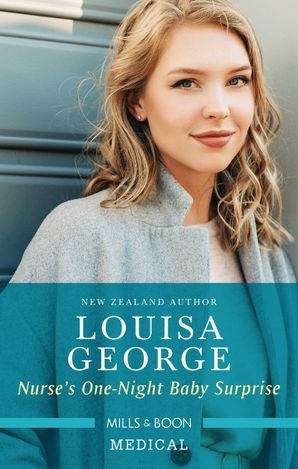 Doctor Off-Limits:
The father of her baby!
Doctor Fraser is the last man nurse Briana should be attracted to—she's kept her feelings for him under wraps for years. When he moves to her Lake District village with his troubled teenage daughter, Bri wants desperately to help them. But after her chemistry with Fraser flares out of control, Bri must tell him the most shocking news of all…
From the bestselling Australian author of The Hating Game comes the clever, funny and unforgettable story of a muscular, tattooed man hired as an assistant to two elderly women – under the watchful eye of a beautiful young retirement home manager
Distraction (n): Something that turns your attention away from something you want to concentrate on. See: Teddy Prescott.
Ruthie Midona is twenty-four (going on ninety-four) and fully committed to her job at a luxury retirement village. Keeping herself busy caring for the eccentric residents means that Ruthie can safely ignore her own life – what little there is of it.

Teddy Prescott is practically allergic to a hard day's work. When he rocks up as the retirement village's newest employee, Ruthie is less than impressed. The last thing she needs is a distraction as irritating (and handsome) as this selfish rich kid.

Lucky for Ruthie, her favourite pair of mischievous residents need a new assistant to torture . . . so she hands over Teddy, ready for them to send him running.

Except Teddy may be about to surprise her – not just by surviving the old women's antics, but by charming Ruthie so much, she starts to remember that there's more to life than work . . . Could Teddy be far more than simply an unwelcome distraction?
**Me all month long **
Written by Maddison Boyling