We are already OBSESSED with The Great on Stan, a historical comedy-drama series about the rise of Catherine the Great in 18th century Russia. But with only 10 episodes it's a quick binge-watch…
So, to keep ourselves in that historical mood we're binge-reading some historical romance fiction, here are our picks! HUZZAH!
P.S The Great is available to watch on Stan. 
---
Russian Winter Nights by Linda Skye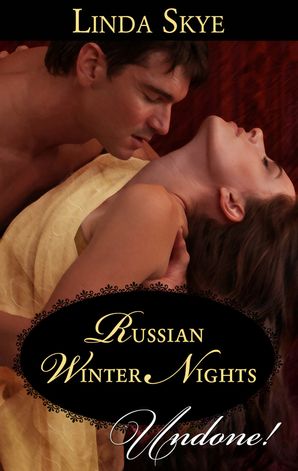 Russia, 1733
There is no joy in the Yuletide season for Ekaterina Romanova. As the empress's niece, she knows all too well the wickedness that lies behind the gilded facade of the Winter Court. But an intimate encounter with a handsome stranger offers her a few moments of escape, and awakens her to forbidden desires….
Andrey Kvasov is stunned to learn that the beautiful peasant girl he almost made love to in the woods is really a princess. If their mutual passion is discovered, they will both be in grave danger–for the cruel empress has designs of her own on the young architect, and betrayal will be severely punished…
The Master Of Strathburn by Amy Rose Bennett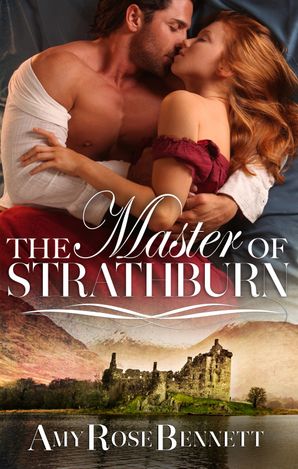 A sweeping, sexy Highland romance about a wanted Jacobite with a wounded soul, and a spirited Scottish lass on the run.
Robert Grant has returned home to Lochrose Castle in the Highlands to reconcile with his long–estranged father, the Earl of Strathburn. But there is a price on Robert's head, and his avaricious younger half–brother, Simon, doesn't want him reclaiming his birthright. And it's not only Simon and the redcoats that threaten to destroy Robert's plans after a flame–haired complication of the feminine kind enters the scene…
Jessie Munroe is forced to flee Lochrose Castle after the dissolute Simon Grant tries to coerce her into becoming his mistress. After a fateful encounter with a mysterious and handsome hunter, Robert, in a remote Highland glen, she throws her lot in with the stranger–even though she suspects he is a fugitive. She soon realises that this man is dangerous in an entirely different way to Simon…
Despite their searing attraction, Robert and Jessie struggle to trust each other as they both seek a place to call home. The stakes are high and only one thing is certain: Simon Grant is in pursuit of them both…
His Convict Wife by Lena Dowling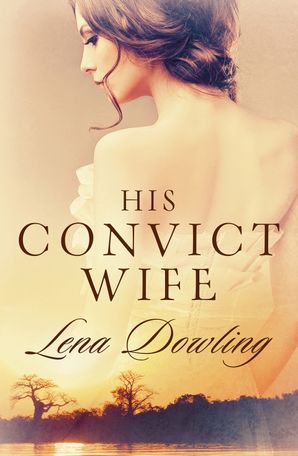 From the author of The Convict's Bounty Bride comes a new Australian historical about a free settler and the wife he chooses from a workhouse…
For Irish convict Colleen Malone, being framed, transported to Australia and forced into prostitution seemed like the worst that life could throw at her. Then she fell pregnant to a client and was sent back to prison by her cruel owner. Now, her only hope of a decent life for her and her baby is to find someone to marry.
Widower and former London businessman Samuel Biggs arrived in Australia hoping to put his grief behind him. When James Hunter offers him a job on his Parramatta farm, he accepts eagerly. He'll put his back into his new work, and bury any thoughts of new love and marriage in the rich earth of his new home.
However, all plans are compromised when Samuel is manipulated into visiting a workhouse to choose a new housekeeper, and Colleen seizes her chance – literally grabbing Samuel and begging for her life. The only way Samuel can oblige is by marrying her, but on one thing he stands firm – there is no way he will fall in love…
My Lady Governess by Elise Clarke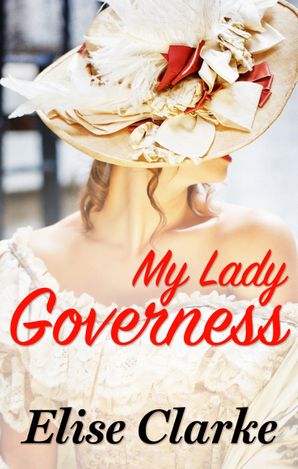 One knight, one runaway heiress, one rollicking romance: A breath of fresh air in Regency romance!
Proud and haughty, Lord de Waare is almost as medieval as his castle…until he accidentally abducts a governess, who turns out not to be a governess at all, and who shows this knight that his heart is not as armoured as he thought.
A girl with a dangerous past, Marina would happily disappear again, but since de Waare won't let that happen, then the least he can do is help her clear her name. But moving back into society is dangerous for her and for the stern man she's coming to love. She knows the rules of honour and society, and she won't allow de Waare to compromise the principles that define him.
But de Waare didn't become the Crusader by accepting defeat. Faint heart never won a fair lady, and de Waares always win.
The Landowner's Secret by Sonya Heaney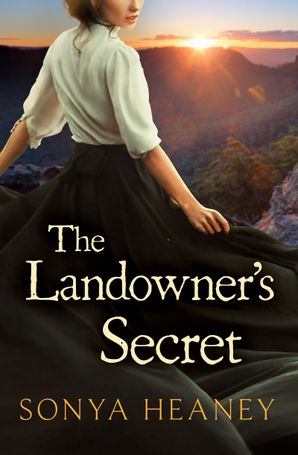 New South Wales, 1885
When Alice Ryan wakes to find thugs surrounding her cottage, on the hunt for her no-good brother, she escapes into the surrounding bush.
It is wealthy landowner Robert Farrer who finds her the next morning, dishevelled, injured, and utterly unwilling to share what she knows. With criminals on the loose and rumours that reckless bushrangers have returned to the area, Robert is determined to keep Alice out of danger, and insists on taking her into his home-despite the scandal it may cause. Convincing her to stay on with him for her own safety, however, is going to take some work.
What Robert doesn't expect is his growing attraction to the forthright, unruly woman staying in his home. Before either of them can settle into their odd new situation, their home and wellbeing come under threat and they will need to trust each other to survive. But they are both keeping secrets, secrets that have the potential to ruin their burgeoning love, their livelihood … and their lives.
Lord Somerton's Heir by Alison Stuart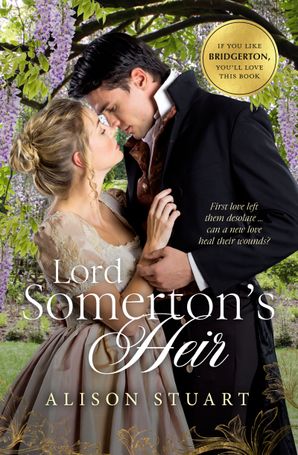 Can the love of an honourable man save her from the memory of a desolate marriage?
From the battlefield of Waterloo to the drawing rooms of Brantstone Hall, Sebastian Alder's elevation from penniless army captain to Viscount Somerton is the stuff of dreams. But the cold reality of an inherited estate in wretched condition, and the suspicious circumstances surrounding his cousin's death, provide Sebastian with no time for dreams – only a mystery to solve and a murderer to bring to justice.
Isabel, widow of the late Lord Somerton, is desperate to bury the memory of her unhappy marriage by founding the charity school she has always dreamed of. Except, her dreams are soon shattered from beyond the grave when she is not only left penniless, but once more bound to the whims of a Somerton.
But this Somerton is unlike any man she has met. Can the love of an honourable man heal her broken heart or will suspicion tear them apart?
Collector Of Hearts by Cassandra Samuels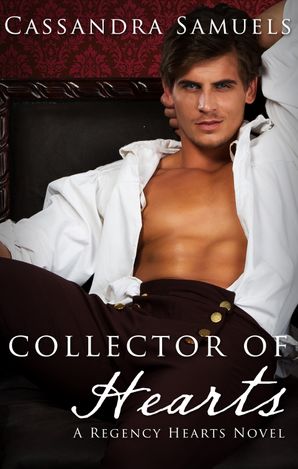 A heart worth collecting just might be a heart worth keeping.
Thanks to a wastrel father and a laudanum–addicted mother, Arabella Fleming and her twin sister have one – and only one – season in London in which to find suitable husbands.
Robert Mallory, Marquis of Shelton, is not suitable. Known as the Collector of Hearts, Shelton is a master of seduction, and he never fails when he sets his sight on a new target. And this season, he wants Arabella.
Arabella is too clever to be swept up in Shelton's wicked amusements, but she finds herself unable to resist the temptation of his company. And when she tastes his kiss, she discovers there's more to him than a mysterious past and an infamous reputation. Arabella soon realises that, in order to protect her own heart, she has to collect that of another – the heart of the most notorious rake in London.
The Three Miss Allens by Victoria Purman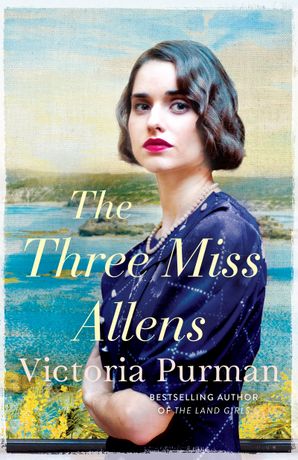 The USA Today bestselling novel.
How much of who we are is destiny and how much chance?
In 1934, the three Miss Allens – Ruby, Adeline and Clara – arrive in the seaside town of Remarkable Bay for their annual summer holiday. It's the last time they'll spend summers as a family. Adeline is engaged, Ruby is weighing up an offer, and Clara is just eighteen and about to start her life. But by summer's end, the lives they have known will change irrevocably and a mysterious secret will tear the family apart.
Eighty–two years later, Ruby's great–granddaughter Roma Harris moves to the now sleepy Remarkable Bay, retreating from tragedy. Roma's distant cousin Addy arrives too, fleeing a life with too much drama. It's only when the women discover an old guest book that they start asking questions about the mysterious third Miss Allen. Who was she? Why has she disappeared from the family's history?
If they solve this mystery from their past, could it change the women's futures?
Russian Rivals by Penny Jordan

The Most Coveted Prize
His latest acquisition…
Russian oligarch Kiryl Androvonov has one rival: billionaire Vasilii Demidov. Luckily, Vasilii has an Achilles' heel—his younger, overprotected half sister Alena…. Kiryl's master plan is to seduce the tantalizingly beautiful Alena. Then, once he's had his fill, he'll use her to blackmail Vasilii for the contract that will complete his business empire. The Russian tycoon can't lose—this might be the business deal of the century, however it's Alena he covets most of all. But then she discovers just how ruthlessly Kiryl has been using her…
The Power of Vasilii
He has the power to protect her—by making her his mistress! Laura Westcotte is the only suitable candidate for the job as Russian tycoon Vasilii Demidov's secretary. He may be forced to hire Laura, but Vasilii is far too cynical ever to trust a woman—particularly one with such a dubious reputation…. Desperate for work, Laura knows she must impress her cool and complex new boss. However, it's not the chillingly ruthless Russian's legendary reputation that terrifies her, but the magnetic power of her attraction to him! And when Laura realizes she's in terrible danger, she finds herself at Vasilii's mercy.…
Happy watching (and reading!)