Alyssa J. Montgomery's latest book, Seduced by the Stranger, has an amnesiac heroine, so to celebrate its release she compiled a list of Amnesiac movies; the Good, the Bad and the Ugly…
---
The loss of a character's memory has been a popular theme in books and movies such as Two in the Dark (1936) right up to the recent Netflix movie, Secret Obsession. Either retrograde or anterograde amnesia is a traumatic experience for any character and would certainly cause great vulnerability. It's often said that we are the sum of our experiences, so how blank would our lives and sense of self be without any recollection of our experiences and relationships?
Amnesia is the common thread between psychological thrillers such as Mulholland Drive (2001) starring Naomi Watts and romantic comedies such as 50 First Dates (2004) starring Adam Sandler and Drew Barrymore. A few of my favourite films feature characters who have amnesia and some explore the potential for the good, the bad and the ugly in the human psyche.
The Good
The Vow (2012) is based on a real-life story. Rachel McAdams plays Paige, a woman who wakes from a coma following a car accident and has no memory of her husband Leo (Channing Tatum) or the last five years…but remembers being engaged to her former fiancé. Leo is committed to helping her through her trauma and is determined to stand by her despite the obstacles that stand in their way.
The Bad
In the original Overboard movie (1987) starring Goldie Hawn and Kurt Russell, pampered socialite Joanna refuses to pay carpenter and single father of four, Dean, for his work. When she suffers amnesia, Dean sees his opportunity for compensation and claims her as his wife and mother of his children. He insists she does all the domestic chores. Despite the bad revenge motivation, the film delivers a HEA ending and loads of hilarity along the way. (The film was remade in 2018 with a role reversal.)
The Ugly
Finally, the ugly human traits of obsession and manipulation are highlighted in Before I Go to Sleep (2014). When Christine (Nicole Kidman) suffers anterograde amnesia after an attack on her life, she is unable to form new memories. Every day she must learn about her life and become reacquainted with her husband Ben (Colin Firth). However there are terrifying facts which she starts to uncover and she realises that her life is a web of lies.
My favourite amnesia romance is While You Were Sleeping (1995) and if you haven't seen it, check it out and see what good, bad and ugly characteristics of human nature you can see while you enjoy Sandra Bullock's wonderful portrayal and the entire emotional journey and growth of her character.
Lastly, my latest book Seduced by the Stranger is a romance with an element of suspense and danger. Jenna awakens from a coma with retrograde amnesia. While she is vulnerable, her stepbrother lies to her and manipulates her for his own material gain. Jenna's fiancé, Max, tries to save Jenna but she doesn't know who to trust. It's an emotional ride for both of them as they try to reconnect. Although Max is keen for Jenna to regain her memory, there's one thing he's not so keen for her to recall. Jenna also needs Max's protection and there's an urgent mystery to solve because someone wants her dead.
By Alyssa J. Montgomery
---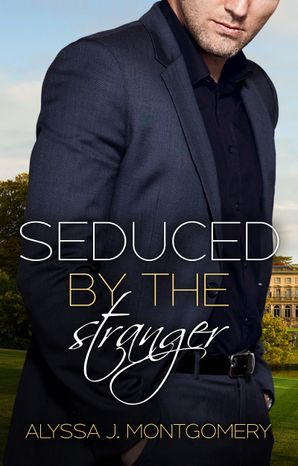 No matter what is thrown their way, true love will endure…
I can't do this. I can't go through with it.
Moments from the altar, dressed in an ugly wedding dress that is the least of her problems, Jenna Sinclair has a moment of clarity. For weeks she's been living in a fog, trying to piece together her life after the accident that almost killed her. Believing, all the while, that she has no other option but to proceed with a marriage to a man she doesn't love. Now she finds herself torn between her trust in family and the attraction she feels for a man who's a complete stranger. But if she doesn't even know who she really is, how can she know if she can trust the stranger who is claiming her as his?
'Stop! This wedding is not taking place!'
Max Bennett has only ever loved one woman-Jenna. Time after time her family has ripped them apart but now, when Jenna's life is in danger and she needs him the most, there's not a chance in hell he'll let her go. All he needs to do is reignite the love she once had for him … which means keeping a secret that could destroy her trust.
With danger stalking them, can Jenna and Max find their way back to each other before it's too late?