One of my great joys is getting away to somewhere different for a break – maybe somewhere I've been before where I can unwind, or somewhere new that I can explore. As a writer, settings are particularly important to me and I love my research. These days, with travel so tough, I'm getting more of those holiday breaks via books, films and TV. Here are a couple that I've recently enjoyed:
To Catch a Thief
A classic film. It was on TV the other weekend and I couldn't resist it again. No-one does casual sophistication and flair like Cary Grant and Grace Kelly. The Cote D'Azur scenery is absolutely spectacular, the plot fun and intriguing and the atmosphere pure summery deliciousness with plenty of glamour (I defy anyone not to be stunned by the golden ball gown Edith Head created for the costume ball). This film makes me dream of spending summer in the south of France!
Top End Wedding
What a delight this film was. Just the antidote to a grey day. This is a blast of sunshine, engaging and especially fascinating for someone who, like me, still hasn't visited the Northern Territory or Torres Strait. Aussie girl (Miranda Tapsall) plans to marry British bridegroom (Gwilym Lee) but first they have to locate her Mum in time for the wedding. I soaked up the fantastic locations and endearing characters.
The Durrells
Set in Corfu in the 1930s, this TV series follows the adventures of a shambolic English family who move to Greece. Their house has the most idyllic setting on the edge of the sea. I guarantee you'll be dreaming of your own Corfu escape. (If you're really hooked on Corfu, try my Wedding Night Reunion in Greece which came about following a visit to that glorious island).
Crazy Rich Asians
If you haven't seen this film do so immediately! You'll enter a world of over-the-top glitz and glam in high society Singapore where elegance vies with showy spectacle. Think Cinderella with a contemporary Southeast Asian vibe. Perfect holiday viewing. So perfect that I've lined up Singapore Fling with the Millionaire by Michelle Douglas to read as soon as I make my deadline – because I want to go back to lush, exotic Singapore again.
Claiming His Out-of-Bounds Bride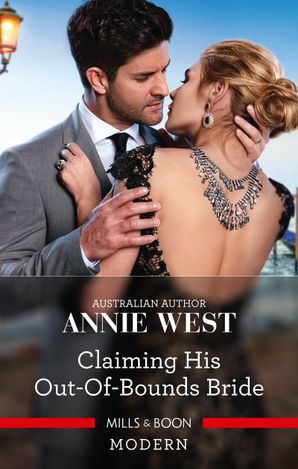 Maybe I shouldn't mention one of my own books, but I had such a marvellous time losing myself in the locations. The story begins with a society wedding in a Venetian palazzo (naturally). I loved that place and want to stay there on my next Venice stay! From there it was a stunning villa in the countryside outside Milan, with forays into the city and to Lake Como.
Italy leads me to…
Rick Stein's Venice to Istanbul
Does anyone else watch TV shows for the travel more than the cooking? I enjoy the food, but combine it with travel and it's so much better. This series crosses the eastern Mediterranean through the countries of the former Byzantine Empire. There are a host of cooking-based travel shows. Perhaps the best for relaxing summer holiday vibes is Ainsley Harriott's Caribbean Kitchen. Laid back days, cocktails on the beach, fascinating people and scrumptious food – sigh. I might be watching this again during the summer holidays.
My current book The King's Bride by Arrangement is set in a marvellous Mediterranean Kingdom which owes a lot to places I visited on my own travels. It's utterly unique and totally real, but just not on any map you'll find! There's regal pomp from a baroque palace and an island nation with a coastline rather like the south of France or Corfu island.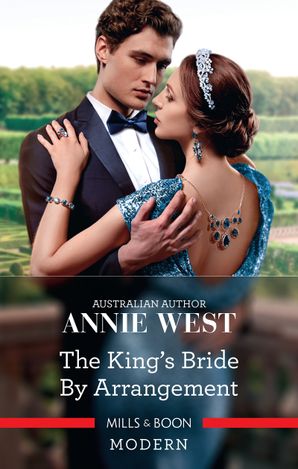 ---
Annie West
Annie has devoted her life to an intensive study of charismatic heroes who cause the best kind of trouble in the lives of their heroines. As a sideline she researches locations for romance, from vibrant cities to desert encampments and fairytale castles. Annie lives in eastern Australia with her hero husband, between sandy beaches and gorgeous wine country. She finds writing the perfect excuse to postpone housework. To contact her or join her newsletter, visit www.annie-west.com
Still looking for something to read for the ultimate holiday escape? Check out some of our favourite holiday-themed e-books on sale from from $1.99!