New Zealand writer Eva Shepherd's book Awakening the Duchess is a marriage of convenience story between an American heiress and an English Duke. It will be released in April. Here she discusses her favourite historical TV series, movies, novels and marriage of convenience books.
---
When I was asked to compile a list of my favourite historical movies, books and TV series, my immediate reaction was yes, of course, no problem. As a historical romance writer, I spend a lot of time indulging my passion for all things historical so could immediately compile an extensive list. Then I was told to keep it to my top three in each category. My reaction – Three? How do I possibly limit it to just three? But here goes.
TV series
The Tudors
What this series lacked in historical accuracy it more than made up for in steamy sexiness. Dark, sultry Jonathan Rhys Meyers looked and dressed nothing like the famous red-headed monarch, but who cares. He was a man any woman would happily lose her head over.
Poldark
Once again this featured a dark, sultry leading man being all masculine and seductive. I also loved the setting, that broody landscape with all those crashing waves and craggy cliff faces. Very atmospheric.
Downton Abbey
I'm going to show just how superficial I really am with this choice. I loved the first series of Downton Abbey mainly because of the clothes. The Edwardian period is one of my favourite times for the fashions. All those long linen skirts, embroidered gowns and magnificent hats. Fabulous.
Books
Light Between the Ocean by M.L. Stedman
A wonderful Australian novel set at the end of World War Two. It's a love story between a man and a woman, and a woman and her child, with the main characters facing an all but unsolvable moral dilemma. I also loved the movie.
Cold Mountain by Charles Frazier
Set during the American civil war, it features a deserter from the Confederate side trying to get home to the woman he loves, and a woman who is trying to cope in a world that has been turned upside down. Loved it.
The White Queen by Philippa Gregory
I love Philippa Gregory's books, and I particularly enjoyed this one because of the mystical, witchcraft element. I also loved the TV series.
Movies
Shakespeare in Love
Gwyneth Paltrow and Joseph Fiennes were brilliant in this movie. It was funny and sexy with gorgeous costumes – what more could you want?
Pride and Prejudice and Zombies
I watched this movie in disbelief – putting zombies in a beloved Jane Austen story – really? But I laughed all the way to the end. Needless to say, I also love Austen's books and all the 'real' tv and movie adaptations of her novels.
Gone With The Wind
A classic. What more do I need to say?
Marriages of Conveniences
This was a hard one as there's so many great writers who have put new twists on this popular story line.
Outlander by Diana Gabaldon
Claire had no choice but to marry James, but then neither of them were really complaining, nor were the readers. Fabulous book and wonderful TV series.
The Red Queen by Philippa Gregory
Unlike most marriages of convenience stories, this one did not end happily. Although as the ambitious heroine always believed she should be royalty, and her son ends up becoming king I suppose she got her happy-ever-after – sort of.
The Duchess Deal by Tessa Dare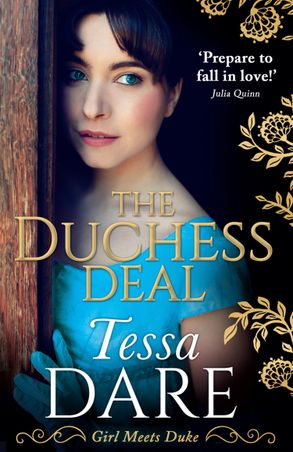 I love Tessa Dare's books, and this one made me laugh out loud.
It's not a definitive list, and taste is subjective, so I'm sure not everyone will agree with my picks. Please feel free to leave a comment, particularly if you're outraged that I left off what you consider to be the best historical book, TV series, movie or marriage of convenience tale of all time.
---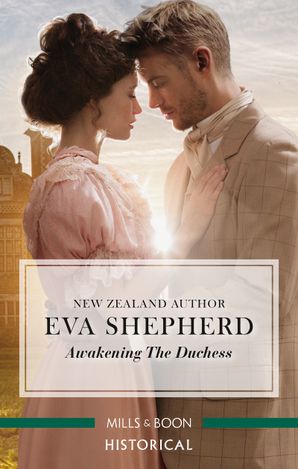 A marriage of convenience…and unexpected desires.
If Oliver Huntsbury, Duke of Somerfeld, hadn't burst into Arabella van Haven's backstage dressing room, her father would not have been able to blackmail them into marriage. His wealth has finally secured her a titled husband! Arabella is determined to be a wife in name only, their marriage unconsummated. But once they're alone together, she knows this experienced, seductive, charming man could undermine her resolve so easily…