Teresa Southwick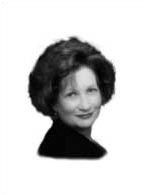 Teresa Southwick
Teresa Southwick discovered her love for the written word because she was lazy. In a high school history class she was given a list of possible projects and she chose to do an imaginary diary of Marie Antoinette since it seemed to require the least amount of work.
But she soon realized that to come up with any plausible personal entries for poor Marie she needed to know a little something about the woman. Research was required. After all, Teresa sincerely wanted to pass the class. Nowadays, she finds that knowing as much as she can about her characters is more fun than it is work.
She is the author of 20 books, four of them historicals for which she had to do research. She s happy to say laziness played no part in the creative process and no brain cells were harmed in the writing of those books.
She has no pets as her husband is allergic to anything with fur. Preserving her marriage seemed more expedient to her than having a critter curl up by her desk as she writes.
She was conceived in New Jersey, born in Southern California, and got to Texas as quickly as she could, where she s hard at work on a series for Silhouette Romance called Destiny, Texas. Never at a loss for inspiration or access to the male point of view, she s surrounded by men including her heroic, albeit allergy-prone, husband and two handsome sons.
Books by Teresa Southwick