Cindy Dees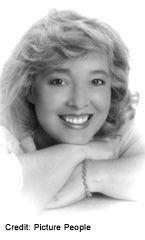 Cindy Dees
Cindy Dees started flying airplanes while sitting in her dad's lap at the age of three and got a pilot's license before she got a driver's license. At age fifteen, she dropped out of high school and left the horse farm in Michigan where she grew up to attend the University of Michigan.
After earning a degree in Russian and East European Studies, she joined the U.S. Air Force and became the youngest female pilot in its history. She flew supersonic jets, VIP airlift and the C 5 Galaxy, one of the world's largest cargo airplanes. She also worked part time gathering intelligence. During her military career, she traveled to forty-two countries on five continents, was detained by the KGB and East German secret police, got shot at, flew in the first Gulf War, met her husband and amassed a lifetime's worth of war stories.
Cindy teaches advanced novel writing courses at Southern Methodist University in Dallas, Texas. Her hobbies include professional Middle Eastern dancing, Japanese gardening and medieval reenacting. She started writing on a one dollar bet with her mother and was delighted to win that bet with the publication of her first book in 2001.
Cindy has won a Golden Heart and Holt Medallion for writing, is a three-time finalist in the prestigious RITA contests, is a Romantic Times Lifetime Career Achievement nominee and a Waldenbooks bestselling author. She writes for the Silhouette Romantic Suspense and Nocturne lines. She loves to hear from fans and can be contacted at her Web site.