Barbara Wallace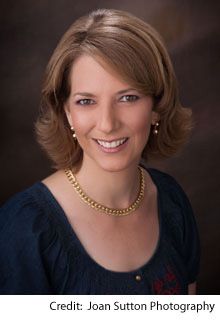 Barbara Wallace
Barbara's love affair with writing began the day her best friend, Kim, shared her "novel," an illustrated tome about her cat. One read and she was hooked. She went home and penned her own.
Needless to say, that novel, The Adventures of Ginger the Cat, failed to hit the bestseller's lists. Neither did her second effort, The Tame, Tame East, an all-female version of the Robert Conrad TV series. That didn't matter; a writer had been born. In high school, while other kids played Pac-Man and checked out the Eagles' latest, she was in her room pounding out stories on her manual typewriter.
Looking back, romance played a central role in her stories from the beginning. No matter what genre she wrote (and she tried to write all of them), she always inserted a happy ending. Even The Adventures of Ginger featured a wedding. Today she focuses her efforts on crafting stories that capture the rush of finding true love. Her first Harlequin Romance story will debut in 2010.
A lifelong Yankee, she currently lives in Massachusetts with her own true love and their teenage son. The family also has two cats, neither of whom will have a book written about them, no matter how much they complain.