Fiona McCallum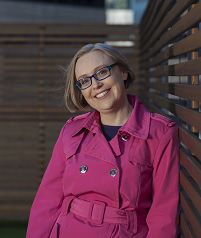 Fiona McCallum
Fiona McCallum was raised on a cereal and wool farm near Cleve on South Australia's Eyre Peninsula and remained in the area until her mid-twenties, during which time she married and separated. She then moved to Melbourne and on to Sydney a few years later.
Fiona's first novel, Paycheque, was published in 2011 and became a bestseller. In the eleven years since, she has written another twelve bestselling novels. Her Time to Shine is Fiona's fourteenth book.
Currently residing in Adelaide, Fiona is a full-time novelist who writes heart-warming stories that draw on her rich and contrasting life experiences, love of animals and fascination with human nature.
For more information about Fiona and her books, visit her website at fionamccallum.com. She can also be found on Facebook at facebook.com/fionamccallum.author.