Geri Krotow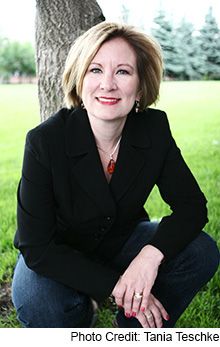 Geri Krotow
Geri Krotow grew up in Western New York. Forever a reader, she dreamed of visiting the places she discovered in between the covers of books by her most beloved authors. She got her chance to see the world when she was appointed to the United States Naval Academy in Annapolis, Maryland.
After graduating from USNA, Geri was commissioned and served in the U.S. Navy as an Intelligence Officer for nine years. She enjoyed tours that took her all over the world. Geri is proud and honored to have served her country, yet she knew that in order to accomplish another chapter in her own life, she had to close one. So she left the Navy to pursue writing romance fiction full-time.
Geri writes romance in part because she's always read it and because she's also lived a lifetime romance with her husband of many, many years. Her husband is a Navy man who takes the family to a new location approximately every two years. Currently the family is enjoying a hiatus from being overseas and surviving "reverse culture shock" back in the United States.
A writer knows no time off, so Geri is using this tour to pen several more novels. Geri writes the kind of stories that she loves to read-stories of a lifelong passion, often set in international locales. She also has a penchant for setting her stories in Buffalo, New York. You can take the gal out of Buffalo, but you can't take Buffalo out of Geri!
Geri and her husband have two children, a parrot of nineteen years, and a black Lab mix dog. When she's not reading, writing or driving kids to and from activities, Geri enjoys knitting and baking. Geri loves to hear from her readers.