Fiona McCallum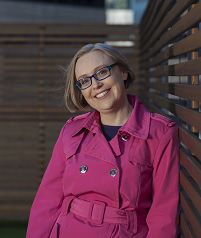 Fiona McCallum
Fiona McCallum was raised on a cereal and wool farm near Cleve on South Australia's Eyre Peninsula and remained in the area until her mid-twenties, during which time she married and separated. She then moved to Melbourne and on to Sydney a few years later.
An avid reader and writer, Fiona returned to full-time study as a mature-age student and graduated with a Bachelor of Arts in professional writing and editing and a second major in history in 2000. She then began a consultancy providing writing and editing services to the corporate sector. While studying, and then working, Fiona found herself drawn to writing fiction where her keen observation of people and their everyday lives could be combined with her love of storytelling.

Now a full-time novelist, Fiona writes heart-warming stories that draw on her rich and contrasting life experiences, love of animals and fascination with human nature. Her first novel, Paycheque, was published in 2011 and became a bestseller. In the nine years since, Fiona has written another ten bestselling novels: Nowhere Else, Wattle Creek, Saving Grace, Time Will Tell, Meant To Be, Leap of Faith, Standing Strong, Finding Hannah, Making Peace, A Life of Her Own and The Long Road Home.Trick of the Light is Fiona's thirteenth novel.

Fiona currently resides in suburban Adelaide.

For more information about Fiona and her books, visit her website at fionamccallum.com. She can also be found on Facebook at facebook.com/fionamccallum.author.