** no thanks **
1)Blake Wellstone
As he rode in the back of the chauffeur-driven car over the Sydney Harbour Bridge, he admired the sleek sexiness of a Princess Flybridge Yacht cruising down the harbour, back-dropped by the pink, orange and red hues of the sunset setting the water aflame. Maybe a luxury yacht might be his next toy, his next distraction. He quite liked the thought of spending lazy days cruising the vast ocean and wondered if it would give him the same sense of freedom as galloping on horseback in the Australian outback. It was a stretch, but as with anything in life, it was possible.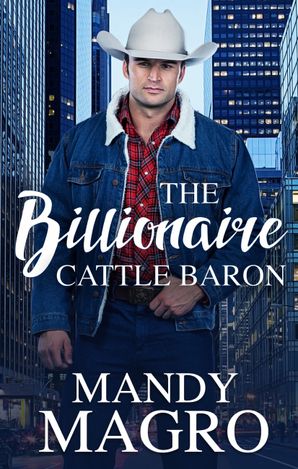 A country boy meets a city girl in this sexy opposites attract story from best–selling author Mandy Magro.
Blake Wellstone is a cowboy through and through, his wealth and status obtained by years of hard work on his cattle stations spread out across Australia. But this farmer isn't looking for a wife – his first love ended in tragedy, and he will never put his heart on the line again. The land is his love, and he's happy that way.
Sasha Hepworth has goals and ambitions and she has worked very hard for her success. She's just forgotten how to enjoy herself. So a weekend fling with a gorgeous cowboy is just what she needs – after all, it can't go any further. She'd never leave the conveniences and beauty of the city for a dusty outback town.
But a weekend of fine dining and spectacular sights isn't enough for Blake and Sasha, and the growing feelings that neither can deny make them question everything about their lives. When a city girl meets a country boy, will they find middle ground?
2)Banjo Grahams
The door opened and in strode Australia's flavour of the month. Or what the station hoped would be the flavour of the month. If their new reality show She's The One—modelled on The Bachelor—took off like they thought it could, then all the other reality shows airing (including The Bachelor) would be eating their pixel trail. Once the women of the world copped an eyeful of Banjo, there'd be enough drool to end droughts everywhere. They'd tune in week after week for sure.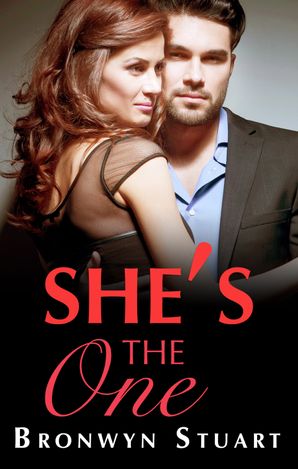 In the game of love – and TV – you play to win or you lose your heart.
Millionaire Banjo Grahams originally signed up for She's The One drunk as a skunk and willing to do anything to bed Australia's most beautiful women, but when he sobers up he realises he could lose much more than his reputation if he goes through with it. Unable to back out of an ironclad contract, he makes a deal with the network boss to rig the show, picking the lucky bachelorette ahead of time and guiding the season to meet his own ends and keep the board happy.
When her father tells Eliza Peterson she isn't going to produce She's The One, but appear as a one of the contestants, she is livid. Competing for some guy on reality TV is no way to earn his – and the network's – respect and show them she is capable of producing shows of her own.
But for all the planning and staging, somehow the show takes on a reality of its own, and the goals of Eliza and Banjo fall away from something neither of them expected – love.
3)Jonas Deveson
The paper in his hand crackled as his fist tightened slowly, inexorably…Jonas never wasted energy on words when actions were so much more effective. For six years he'd spurned the idea of revenge. He'd risen above that temptation, burying himself in work and refusing any contact with Piers or his gold-digging mistress. This was the straw that broke the camel's back.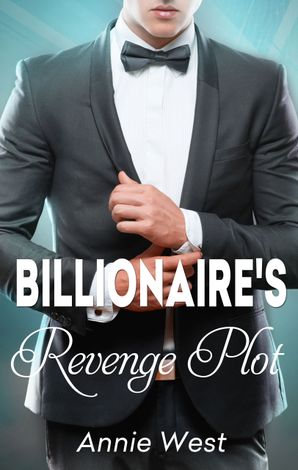 Previously published as An Enticing Debt to Pay.
Forgiveness is a foreign concept to wealthy investment trader Jonas Deveson. Someone has been stealing from him. He's got a good idea who it is and she's going to pay… Seeing the harsh lines that bitterness has carved into Jonas's handsome features, Ravenna Ruggiero knows he'll never see the shades of gray in her actions. Jonas blackmails Ravenna into working as his housekeeper to pay off her debt, but living under the same roof leads to unexpected yet forbidden temptation, and Jonas is no longer sure who is being punished!
4)Nick Rhodes
The music started and the woman walked with slow measured steps down the aisle. As she got closer to him he had to stop his jaw from dropping. He knew the woman. It was Pamela Bishop. The same woman who had been two seats down from him at the dinner, who had worn an outfit that had ensured she blended in with the background of the room. The same woman who hadn't said 'boo' to him, but had managed to change the rehearsal dinner from chaos to calm in a matter of minutes. The same woman who Luc assured him would make a perfect new assistant.
From Nicole Flockton, author of Bound by her Ring – the last thing he wants is an emotional attachment to his new assistant, but it might be the only thing he truly needs.
Nick Rhodes has been burned before, so when he hires a new assistant, he has one rule: no emotional attachments. On either side. Pamela Bishop is everything he needs in a professional colleague, and comes with an ironclad guarantee – she absolutely will not fall in love with him.
Pamela Bishop has only one goal in her new job: getting on top of the mountain of debts incurred through her mother's medical expenses. Jeopardising this chance by falling in love with her arrogant, if handsome, employer is the last thing she would ever do.
But as the lure and romance of New York City surrounds them, and Pamela and Nick find themselves spending more and more time together, they can no longer ignore the attraction flaring between them.
Nick has always lived by his own rules – can he learn to break them in time to grab this one chance at happiness?
5) Nathaniel Winston
A tall, dark-haired man appeared without warning in the doorway to her office. He was overdue for a haircut, but his tailored suit was pristine. Intense brown eyes and a strong jaw shadowed with the beginnings of late-day stubble contributed to an appearance that was unequivocally male.
He raked a hand through his hair, for a brief moment appearing frazzled. The show of emotion was so unlike him, she blinked. "Um, you okay, boss? Is there anything else you want me to do before I leave?"
He leaned a shoulder against the door frame and frowned. "You've worked as my assistant for almost two years, right?"
She gulped inwardly. "Yes."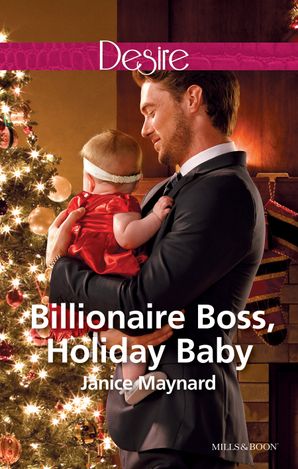 This bachelor boss gets a little holiday surprise…

Being stranded with her crush–worthy boss isn't part of Dani Meadows' job description! But she and sexy CEO Nathaniel Winston are snowbound for Christmas…along with an adorable baby who might be Nathaniel's daughter.
Nathaniel needs Dani's help. But his fantasies about his executive assistant are nowhere near as hot as the reality of having her in his home…and in his bed. When the snow melts, will he be able to say goodbye?
By Reena Mukherjee