Emily In Paris season 2 has brought back all things I loved about season 1. The wildly inappropriate outfits, the very handsome French men, the DRAMA, and Ashley Park singing.
Yes, Emily as a character is still very annoying. The plots are still ridiculous (who doesn't get fired for taking a job in Paris without knowing any French?) Did I want to throw my phone at the TV several times? Yes. Did I also Google 'How to get PR job in Paris without speaking French?' several times? Also yes.
If, like me, you've already binged the series twice, here's what you should be reading next!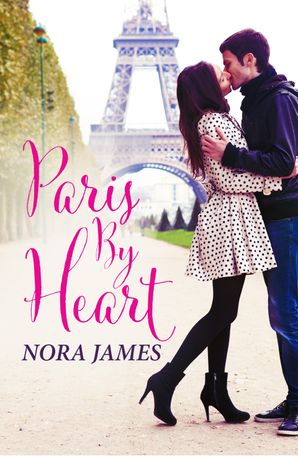 She came to Paris to forget about men, but the city of love has different plans for her…
Elise Reid wasted years on a bad relationship, dreaming when she could have been doing. Now she's making up for lost time – taking all of her savings and heading straight for Paris and the Cordon d'Or cooking school, the first step in her café dreams.
No dream is without its roadblocks, and Elise's come in the form of a dark, delicious, decidedly rude Frenchman who works in the café below her studio apartment. Forced to tutor Paul in exchange for reduced rent, Elise finds herself laughing, teasing and sharing her dreams.
But there's more to this story than mixing together two people and adding a dash of spice. Elise has been hurt before, and Paul has problems of his own. There are 14 000 kilometres between Australia and Paris, but that may be nothing compared to the emotional distance two people have to cross…losing their baggage along the way.
The Husband She Never Knew – Kate Hewitt
Cruelly discarded on her wedding night, Noelle Ducasse buries her shame of being an untouched bride – creating a new, glamorous life to mask the relentless ache of loneliness. Until Ammar returns…
The image of Noelle's guileless eyes still lingers with Ammar. Noelle can refuse him all she likes, but this time, the ruthless Ammar will not be denied. He'll spend each moment of each night proving that – no matter how much her mind denies it – she will melt under her husband's exquisite touch…
Taming The French Tycoon – Rebecca Winters
Since taking over the luxurious Ferriers perfume brand, new CEO Jasmine Martin has been fighting an uphill battle to prove she deserves her high–powered position. Especially to brooding tycoon Luc Charriere, the most distractingly handsome man she's ever met.
Luc doesn't trust easily, but Jasmine needs his help, and something in her beautiful blue eyes tempts him to offer his support. And when Luc realises how much he cares for her, he'll risk everything to keep the woman who stole his heart by his side…
Reunited…In Paris! – Sue MacKay
When Dr Tori Wells arrives to speak at a conference in France, it finally feels as if her dreams are coming true! Until her ex–husband, Dr Ben Wells, turns up unexpectedly…
Ben might be a changed man after his pride nearly destroyed his career, but one thing certainly hasn't changed – the way Tori makes him feel. Reunited in the city of love, Ben and Tori are forced to share the secrets that tore them apart seven years ago. Dare they take another chance on their future, together?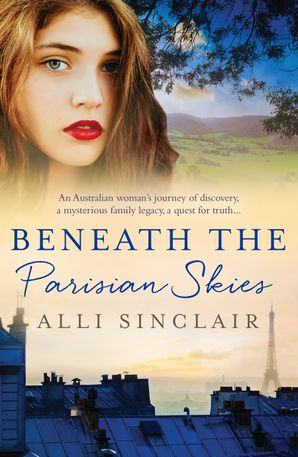 A woman's journey through love and darkness to save the sister lost to her, set against the seductive backdrop of contemporary Paris and 1917 Ballet Russes.
A sweeping saga about love, truth, grief and passion – and what it takes to fulfil a dream.
Paris, 1917
Ballerina Viktoriya Budian narrowly escapes Russia with her life. She arrives in Paris determined to start afresh with the famed Ballets Russes but her newfound success is threatened when her past returns to haunt her. Forced to choose between love and fame, Viktoriya's life spirals out of control and the decision she makes seriously affects the lives of many for years to come.
Paris, present day
Australian dancer Lily Johansson returns to Paris, the city that broke her heart and destroyed her ballet career, hoping to ease the guilt over her fiancé's death and to make amends with her estranged sister, Natalie, a ballerina with the Bohème Ballet. Terrified of loving again, Lily nevertheless finds herself becoming entangled
with talented composer Yves Rousseau.
Meanwhile, vying for the role honouring Viktoriya Budian, Lily's sister Natalie develops an unhealthy obsession. As Natalie's behaviour becomes increasingly erratic, Lily fears for her sister's safety and sanity. When Natalie goes missing, Lil and Yves set out on a desperate quest across France to find her and, along the way, battle their own demons.
Could the search for her sister lead Lily to realise that ballet – like love and life – should not be abandoned so easily?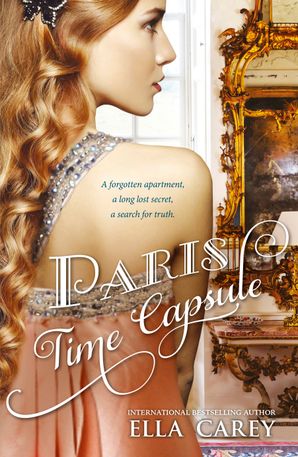 A stunning novel about a long–forgotten Paris apartment – based on a true story.
New York–based photographer Cat Jordan is ready to begin a new life and home with her boyfriend. But when she learns that she's inherited the estate of a complete stranger–a woman named Isabelle de Florian–her life is turned upside down.
Cat arrives in Paris to find that she is now the owner of a perfectly preserved Belle Époque apartment in the ninth arrondissement, and that the Frenchwoman's family knew nothing about this secret estate. Amid these strange developments, Cat is left with burning questions: Who was Isabelle de Florian? And why did she leave the inheritance to Cat instead of her own family?
As Cat travels through the south of France in search of answers, she feels her grasp on her New York life starting to slip. With long–buried secrets coming to light and an attraction to Isabelle de Florian's grandson growing too intense to ignore, Cat will have to decide what to let go of, and what to claim as her own.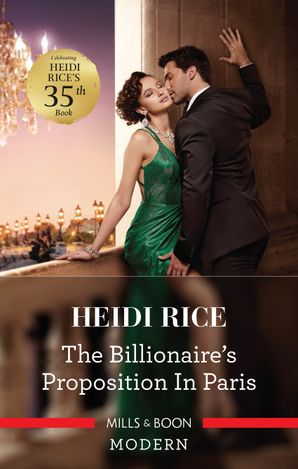 He's always in control, now he's in too deep…
Katherine Hamilton is known as a poised, professional event planner, but super-rich Conall O'Riordan hires her with revenge in mind. By playing the demanding client and keeping her close, he'll find out all he needs to know about her no-good half-brother!
Inviting Katherine to a lavish ball in Paris is part of Conall's plan. He's not counting on their ever-building electricity or the discovery of Katherine's innocence that brings him to his knees! What started out as vengeance is quickly becoming much more complicated…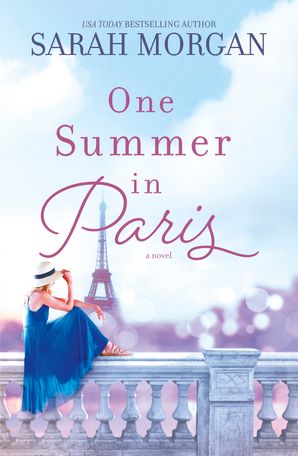 USA TODAY bestselling author Sarah Morgan returns with this heartwarming novel about the power of friendship, love and what happens when an ending is just the beginning…
To celebrate their twenty-fifth wedding anniversary, Grace has planned the surprise of a lifetime for her husband – a romantic getaway to Paris. But she never expected he'd have a surprise of his own: he wants a divorce. Reeling from the shock but refusing to be broken, a devastated Grace makes the bold decision to go to Paris alone.
Audrey, a young woman from London, has left behind a heartache of her own when she arrives in Paris. A job in a bookshop is her ticket to freedom, but with no money and no knowledge of the French language, suddenly a summer spent wandering the cobbled streets alone seems much more likely…until she meets Grace, and everything changes.
Grace can't believe how daring Audrey is. Audrey can't believe how cautious newly single Grace is. Living in neighbouring apartments above the bookshop, this unlikely pair offer each other just what they've both been missing. They came to Paris to find themselves, but finding this unbreakable friendship might be the best thing that's ever happened to them…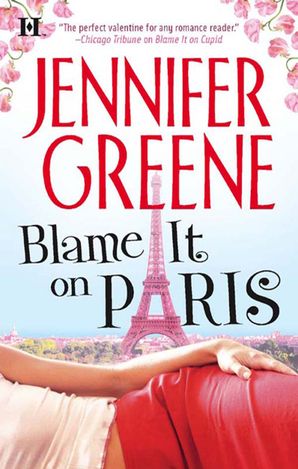 Kelly Rochard is determined to have one last adventure before settling down to married life!
Still, being mugged at the Louvre is not what she had in mind for her long–awaited trip to Paris. Until Will Maguire comes to her aid, and she finds herself completely distracted by the handsome stranger in the Notre Dame sweatshirt.
Kelly can't seem to resist the world's most romantic city or Will, who is determined to show her all its treasures, from the top of the Eiffel Tower to strolls along the Seine.
But will their love last when they're back in plain old South Bend, Indiana, or will they end up blaming their breathless fling on the city of love?
Happy reading!
By Eloise Plant