Pop culture has blessed us with some pretty amazing friendship duos over the years, but nothing is quite like the sisterhood that is formed between women. From Mia and Mel in Like a Boss to Lucy, Kit, and Mimi in Crossroads; from Kat, Jane and Sutton in The Bold Type to Tibby, Lena, Carmen and Bridget in The Sisterhood of the Traveling Pants we LOVE them all!
If you love a great friendship like we do, here are some of our favourite books about great female friendships.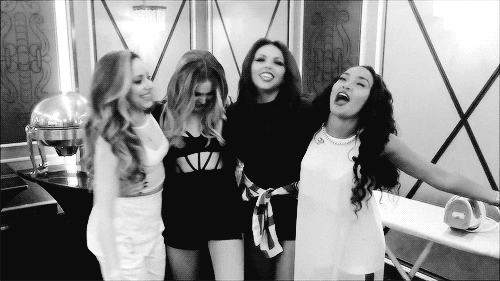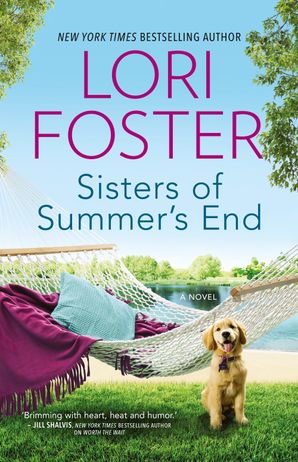 As the summer ends, friendship begins….
When single mum Joy Lee abandoned her old life to take a job at a lakeside resort, she found something that her family's wealth and influence could never buy: peace of mind. Not easy to come by for the once-burned divorcee who keeps everyone at a distance. But when her new friend, Maris, dares her to take a chance with the drive-in's charismatic new owner, everything changes for Joy and her young son A difficult childhood has left Maris Kennedy with definite priorities. Her job running Summer's End, the camp store and cafe, comes first. Always. Nothing could ever make her risk that hard-won security – especially not her free-spirited colleague. But the more she encourages Joy to open herself up to new experiences, the more Maris begins to wonder what she, too, might be missing. Learning how to trust will bring Joy and Maris together. And soon they form a friendship that leaves them as close as sisters – and open to love where they least expect it…in Summer's End.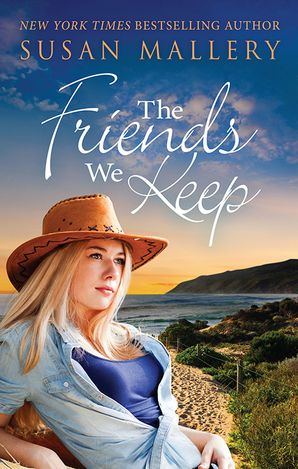 In another insightful and compelling story from No. 1 New York Times bestselling author Susan Mallery, three close friends test the boundaries of how much a woman can give before she has nothing left…
After five years as a stay–at–home mom, Gabby Schaefer can't wait to return to work. Oh, to use the bathroom in peace! No twins clamouring at the door, no husband barging in, no stepdaughter throwing a tantrum. But when her plans are derailed by some shocking news and her husband's crushing expectations, Gabby must fight for the right to have a life of her own. Getting pregnant is easy for Hayley Batchelor. Staying pregnant is the hard part. Her husband is worried about the expensive fertility treatments and frantic about the threat to her health. But to Hayley, a woman who was born to be a mom should risk everything to fulfil her destiny – no matter how high the cost. Nicole Lord is still shell–shocked by a divorce that wasn't as painful as it should've been. Other than the son they share, her ex–husband left barely a ripple in her life. A great new guy tempts her to believe maybe the second time's the charm…but how can she trust herself to recognize true love? As their bonds of friendship deepen against the beautiful backdrop of Mischief Bay, Gabby, Hayley and Nicole will rely on good food, good wine and especially each other to navigate life's toughest changes.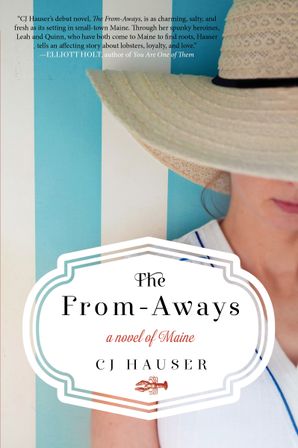 Fresh talent CJ Hauser makes her literary debut with The From-Aways, an irreverent story of family, love, friendship, and lobsters, in the tradition of J. Courtney Sullivan's Maine and Richard Russo's Empire Falls.
Two women come to Maine in search of family and find more love, heartbreak, and friendship  than they'd ever imagined one little fishing town could hold. When Leah, a young New York reporter, meets Henry, she falls in love with everything about him: his freckles, green thumb, and tales of a Maine childhood. They marry quickly and Leah convinces Henry to move back to Menamon. As Leah builds a life there, reporting for The Menamon Star and vowing to be less of an emotional screw-up, the newlyweds are shocked to discover that they don't know each other nearly so well as they thought they did. When Quinn's mother dies, she tracks down the famous folk-singer father she's never known, in Menamon. Scrappy and smart-mouthed, Quinn gets a job at the local paper, an apartment above the town diner, and tries to shore up the courage to meet her father. But falling in love with her roommate, Rosie, was never part of the plan. These two unruly women's work relationship at The Star deepens into best-friendship when they stumble onto a story that shakes sleepy Menamon-and holds damaging repercussions for Leah's husband and Quinn's roommate both. As the town descends into turmoil, both women must decide what kind of lives they are willing to fight for.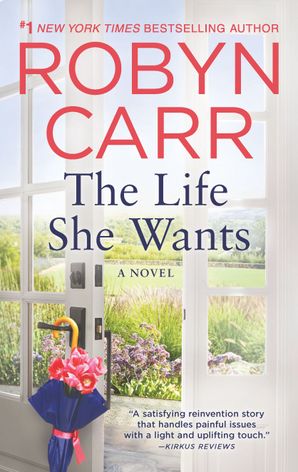 No.1 New York Times bestselling author Robyn Carr creates an emotional and uplifting ensemble of characters in this rags to riches to rags novel about women, friendship and the complex path to happiness.
In the aftermath of her financier husband's suicide, Emma Shay Compton's dream life is shattered. Richard Compton stole his clients' life savings to fund a lavish life in New York City and, although she was never involved in the business, Emma bears the burden of her husband's crimes. She is left with nothing. Only one friend stands by her, a friend she's known since high school, who encourages her to come home to Sonoma County. But starting over isn't easy and Sonoma is full of unhappy memories, too. And people she'd rather not face, especially Riley Kerrigan. Riley and Emma were like sisters – until Riley betrayed Emma, ending their friendship. Emma left town, planning to never look back. Now, trying to stand on her own two feet, Emma can't escape her husband's reputation and is forced to turn to the last person she thought she'd ever ask for help – her ex–best friend. It's an uneasy reunion as both women face the mistakes they've made over the years. Only if they find a way to forgive each other…and themselves…can each of them find the life she wants.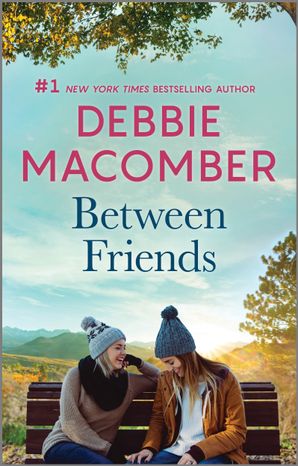 Debbie Macomber tells the story of a remarkable friendship–and tells it in a remarkable way. Between Friends is a story in which every woman will recognize herself and her best friend.
The friendship between Jillian Lawton and Lesley Adamski begins in the postwar era of the 1950s. As they grow up, their circumstances, their choices–and their mistakes–take them in virtually opposite directions. Lesley gets pregnant and marries young, living a cramped life defined by the demands of small children, not enough money, an unfaithful husband. Jillian lives those years on a college campus shaken by the Vietnam War and then as an idealistic young lawyer in New York City.
Over the years and across the miles, through marriage, children, divorce, and widowhood, Jillian and Lesley remain close, sharing every grief and every joy.There are no secrets between friends…
by Monique Munro