Is there anything worse than a reading slump? Not knowing what to read next? That morose sense that you can't get *in* to any new book? A sense that you want to read something, but you just can't find the RIGHT book?
If you've found yourself in the midst of a book-related crisis we have the perfect bingeable reads that'll have you enthusiastic about books again in no time!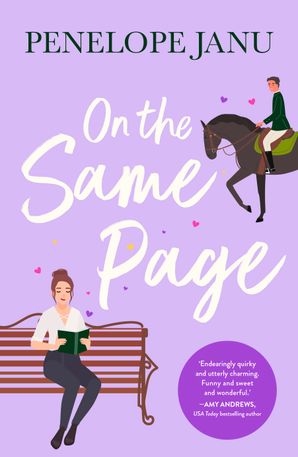 For readers of Mhairi McFarlane, Beth O'Leary, Lindsay Kelk and Sally Thorne comes this utterly charming and delightfully funny love story where opposites attract – or do they?
By day Miles Franklin, named after the famous author, is a successful lawyer. By night, in secret, she writes historical romance novels under the pen name Emma Browning. When 'Emma's' novels win one of Australia's biggest literary awards, Miles's perfectly ordered life begins to unthread at the bindings. Especially when Lars Kristensen, CEO of the publishing company contracted to publish the prize-winning books, insists on meeting the author.
Besides mutual antipathy and sexual attraction, socially anxious Miles and supremely confident Lars have nothing in common. Nothing. But the more time they spend together, the more blurred the lines between fact and fiction and love and hate become.
Miles is determined to both protect her privacy and to keep writing-even if it means mastering pole dancing, choreographing a love scene in the back of a horse-drawn carriage, and confronting the prejudices of her parents and publishers.
Like the heroines in her books, Miles has the grit to stand her ground. But Lars has the smouldering looks, arrogance and pride of all her romantic heroes rolled into one. And he is good at reading between the lines. Who is going win this battle of wills? Can Miles and Lars ever be on the same page?
'Endearingly quirky and utterly charming. Funny and sweet and wonderful.' -Amy Andrews, USA Today bestselling author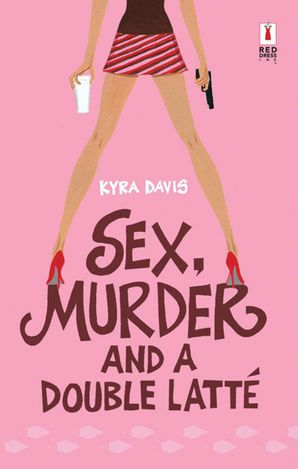 When a mystery writer cries bloody murder, everyone blames her over–active imagination.
Thriller scribe Sophie Katz is as hard–boiled as a woman who drinks grande caramel brownie frappuccinos can be–so she knows it's not paranoia, or post–divorce living–alone–again jitters, when she becomes convinced that a crazed reader is sneaking into her apartment to re–enact scenes from her books.
Then a filmmaker friend is brutally murdered, in a manner taken from one of his movies, and Sophie becomes convinced that a copycat killer is on the looseIf she doesn't solve the mystery her own bestseller could spell her doom.
Cursing her grisly imagination (why, oh, why did she have to pick the axe?) Sophie engages in some real–life detective work, stumbling upon a mysterious new love interest, Anatoly Darinsky, along the way.
Of course, if this were fiction, Anatoly would be her prime suspect…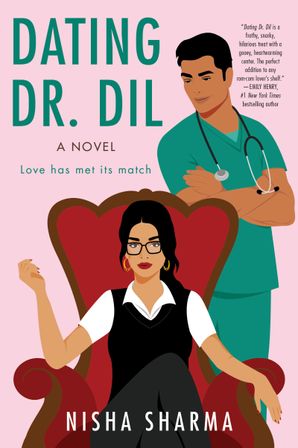 Kareena dreams of having a perfect love story like her parents did. That's why on the morning of her thirtieth birthday, she's decided to suit up and enter the dating arena. When her widowed father announces he's retiring and selling their home after her sister's engagement party, Kareena makes a deal with him. If she can find her soulmate by the date of the party, he'll gift her the house, and she'll be able to keep her mother's legacy alive.
Prem doesn't have time for romance, which is why it's no surprise when his first meeting with Kareena goes awry. Their second encounter is worse when their on-air debate about love goes viral. Now Prem's largest community center donor is backing out because Prem's reputation as a heart-health expert is at risk. To get back in his donor's good graces, he needs to fix his image fast, and dating Kareena is his only option.
Even though they have warring interests, the more time Prem spends with Kareena, the more he thinks she's might actually be the woman he wants to spend the rest of his life with. In this Taming of the Shrew re-imagination, for Prem and Kareena to find their happily ever after, they must admit that hate has turned into fate.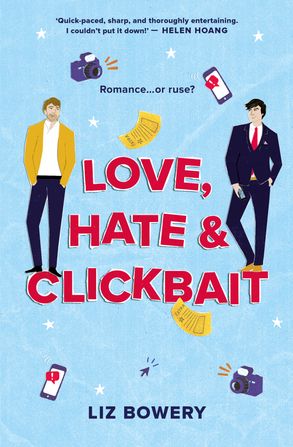 Shake some hands. Kiss some coworkers.
Cutthroat political consultant Thom Morgan is thriving, working on the governor of California's presidential campaign. If only he didn't have to deal with Clay Parker, the infuriatingly smug data analyst who gets under Thom's skin like it's his job. In the midst of one of their heated and very public arguments, a journalist snaps a photo, but the image makes it look like they're kissing. As if that weren't already worst-nightmare territory, the photo goes viral — and in a bid to secure the liberal vote, the governor asks them to lean into it. Hard.
Thom knows all about damage control — he practically invented it. Ever the professional, he'll grin and bear this challenge as he does all others. But as the loyal staffers push the boundaries of 'giving the people what they want,' the animosity between them blooms into something deeper and far more dangerous: desire. Soon their fake relationship is hurtling toward something very real, which could derail the campaign and cost them both their jobs…and their hearts.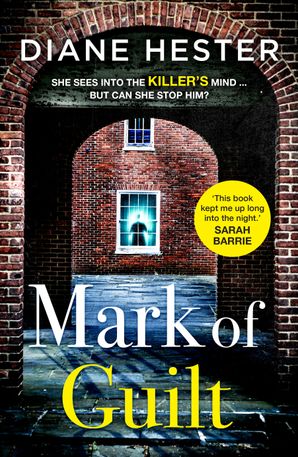 There's a murderer on campus. And Lindsay knows where to find the victims' bodies. But who is going to believe that she had nothing to do with the crimes?
All Lindsay Cavenaugh wants is to graduate university and prove to her family that she is normal. It's been almost ten years since she's had a vision, and she's sure she's grown out of her 'gift'. These days all she has to worry about is passing her exams and keeping her distance from her sleazy lecturer.
But when a girl disappears from campus, Lindsay's visions return with a vengeance. Not only does she see where the body of the missing student has been dumped, she also mysteriously acquires the bruises encircling the strangled girl's throat. The last thing Lindsay wants is to get involved with the police again, but how can she not report what she knows?
Detective Garren Macklyn has little patience for the so-called 'supernatural'. Those con artists are the reason his mother is lying in a hospital bed, fighting for her life. So, when Lindsay admits to knowing things only the killer could know, Mac has found his prime suspect. Even if she's not the murderer, Lindsay Cavenaugh is involved somehow, and Mac is going to get her to admit it.
But the more time Mac spends with Lindsay, the less sure he is. Is he letting his personal feelings cloud his judgement? Or is there really something more going on here? As the body count rises, Mac will need to decide if he can trust Lindsay. Her life may just depend on it.
The Jinx by Jennifer Sturman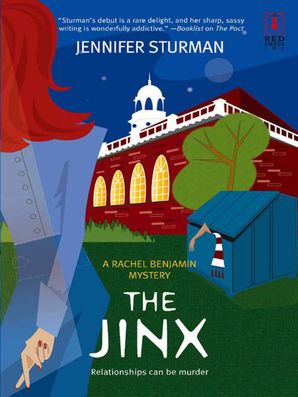 Rachel Benjamin's life might look glamorous, but she has worked into the early morning on more nights, cancelled more weekend plans and slept in more Holiday Inns in small industrial towns than she cares to count (standard practice in the business of mergers and acquisitions). And that picture of her on the recent cover of Fortune? It inspired a reprise of her grandmother's favorite lecture, the one titled "You don't want to be one of those career gals, do you?" (Other popular hits include "Have you met anyone nice?" and "I just want to go to your wedding before I die.")
But this week Rachel's job is taking her to Boston, where in between work obligations she plans to squeeze in quality time with her promising new boyfriend. They've just hit the six-month mark and things are going so well, Rachel's not even worried anymore that she'll jinx it.
There are just a few little problems: Her friend's been attacked and a serial killer is on the loose–and the two might actually be related. Oh, and her promising new boyfriend? He seems to be squeezing in quality time with his new gazelle-like, model-material colleague…. Now Rachel's making like Miss Marple again, trying to track down her friend's assailant–not to mention get a clue about her relationship. When she stopped worrying about jinxing things, did she jinx everything?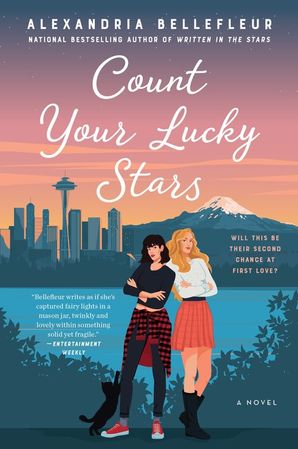 Margot Cooper doesn't do relationships. She tried and it blew up in her face, so she'll stick with casual hookups, thank you very much. But now her entire crew has found "the one" and she's beginning tofeel like a fifth wheel. And then fate (the heartless bitch) intervenes. While touring a wedding venue with her engaged friends, Margot comes face-to-face with Olivia Grant—her childhood friend, her first love, her first… well, everything. It's been ten years, but the moment they lock eyes, Margot's cold, dead heart thumps in her chest.
Olivia must be hallucinating. In the decade since she last saw Margot, her life hasn't gone exactly as planned. At almost thirty, she's been married… and divorced. However, a wedding planner job in Seattle means a fresh start and a chance to follow her dreams. Never in a million years did she expect her important new client's Best Woman would be the one that got away.
When a series of unfortunate events leaves Olivia without a place to stay, Margot offers up her spare room because she's a Very Good Person. Obviously. It has nothing to do with the fact that Olivia is as beautiful as ever and the sparks between them still make Margot tingle. As they spend time in close quarters, Margot starts to question her no-strings stance. Olivia is everything she's ever wanted, but Margot let her in once and it ended in disaster. Will history repeat itself or should she count her lucky stars that she gets a second chance with her first love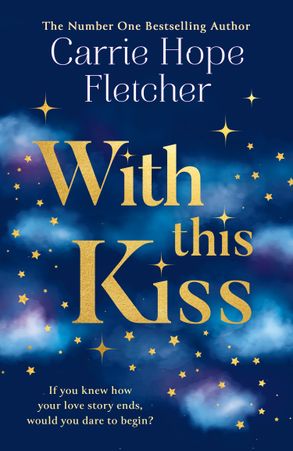 If you knew how your love story ends, would you dare to begin?
From the outside, Lorelai is an ordinary young woman with a normal life. She loves reading, she works at the local cinema and she adores living with her best friend. But she carries a painful burden, something she's kept hidden for years; whenever she kisses someone on the lips, she sees how they are going to die.
Lorelai has never known if she's seeing what was always meant to be, or if her kiss is the thing that decides their destiny. And so, she hasn't kissed anyone since she was eighteen.
Then she meets Grayson. Sweet, clever, funny Grayson. And for the first time in years she yearns for a man's kiss. But she can't…or can she? And if she does, should she try to intervene and change what she sees?
Spellbinding, magical and utterly original, With This Kiss is one love story you will never forget.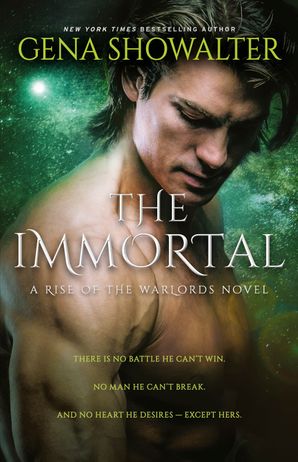 New York Times bestselling author Gena Showalter delivers The Immortal, the second dark and sexy book in her Rise of the Warlords series, featuring a cold and merciless assassin and a stubborn harpy warrior…one fated to die by the other's hand.
Halo Phaninon, assassin of gods, is as cold and merciless as a machine. For victory, he will cross any line. When tasked to kill twelve of mythology's fiercest monsters in twenty-four hours, Halo eagerly accepts. Except, each morning he awakens to the same day, forced to relive it over and over again. Only one other person retains their memory — the beauty who threatens his iron control.
Ophelia the Flunk Out hates her disaster of a life. She's the family disappointment, a harpy warrior without a kill and powerless — or is she? Every night she's doomed to repeat her own murder, but every morning she rises to spar with Halo, a ruthless warlord increasingly determined to save her…and lure her to his bed.
Halo's insatiable desire for the stubborn Ophelia drives him wild…and he only craves more. If he remains in the time loop, they stay together. But if he escapes, they lose each other forever.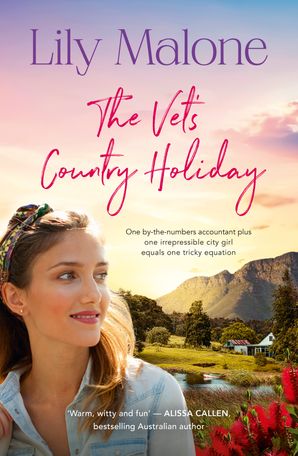 One irrepressible city girl plus a by-the-numbers accountant = a tricky equation…
For city vet Isabella Passmore, the opportunity to pet-sit in the country knocks at the perfect time. Bring on that fresh air! But after three days of holiday bliss, Izzy is bored silly. If the air gets any cleaner, she'll start slinging mud. Then she gets offered work in the second-hand shop. Saved!
Maybe.
It's been years since Elliot Field's parents rolled out the red carpet, but Elliot only needs one day to learn that this welcome mat comes with strings. His parents' new business is sinking, and they expect him to fix their financial problems.
To prepare for the week from hell, he'll need a mug that's not steeped in bad memories, but nothing could prepare him for the employee he encounters at the second-hand shop.
For Izzy, pursuing Elliot is a most welcome diversion from walking another lap of town with the dog. For Elliot, their random encounters add up to the sum of much bigger things.
He's always been a numbers man and he's kept his heart locked away, but in irrepressible Izzy, is Elliot's number finally up?
Happy reading!