Summer is almost here, and we have the perfect pool-side, summer reads for you! Whether you're lounging at the beach, enjoying a long evening on the verandah, or sheltering under the comfort of a fan, summer is the best time to dive into some romance fiction. So here are our picks for the books to add to your summer TBR piles.
Happy reading!
If you want feel-good romance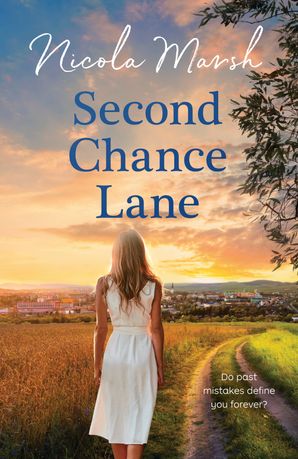 From USA Today bestselling Australian author Nicola Marsh comes a compelling story of love, redemption and community.
When the past crashes into the future, there's more than hearts on the line.
Natasha Trigg leads a simple life in small-town Brockenridge. She works at the roadhouse, has good friends, and at the centre of her world is her daughter, Isla. She knows dumping musician Kody Lansdowne thirteen years ago by misleading him about her pregnancy was best in the long run. She drove him away so he could achieve his dreams but has always felt guilty. When a matchmaking Isla invites a surprise new neighbour to dinner, Tash and Kody come face to face once again…
Now a bona fide rockstar, Kody's in hiding to sort through the mess his life has become after a concert resulted in devastation. The last thing he needs is discovering he has a child. Especially as it means the one woman he's never been able to forget is now permanently part of his life. Pity he's so furious with her…
For Jane Jefferson, who has deliberately fooled townsfolk into believing her reputation is worse than it is for years, a second chance is something she thought she'd never get. Reconnecting with friendships she thought lost forces her to face the question: do past mistakes define you forever?
While navigating the troubled waters of forgiveness, friendship and love, will these three Brockenridge residents discover everyone deserves a second chance?

Set in the heart of the Australian countryside comes a gorgeous romance about the power of fate from bestselling author Mandy Magro.
What happens when fate gets a little helping hand?
Sienna Lewis knows firsthand about being an Aussie battler, but she has her beautiful daughter, Zara, to keep fighting for. One day she dreams of giving Zara the life and big family she deserves. For now, Sienna can only focus on her work at the hospital. But when she connects with a new patient who has driven away nearly everyone in his life, she is astounded when he leaves her his sprawling Far-North Queensland property.
Mason King has worked tirelessly to follow in the footsteps of his beloved cattleman neighbour, Max, by raising ethically farmed cattle – despite the stream of disapproval from his old-fashioned father. Little does he know that Max, having seen sparks fly between Mason and Sienna, has set up his own plan to bring Sienna to town.
As new neighbours, Mason and Sienna discover they cherish similar things in life and are drawn to each other. Although, there's a secret between them that could ruin everything… When all seems lost, will fate then have another twist in store for them?
If you love a bit of suspense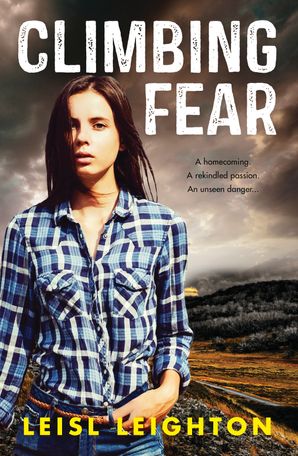 Set against the stirring Victorian Alps, comes a suspenseful novel of recovery and new beginnings from a talented new voice in Australian rural fiction. Perfect for readers of Sarah Barrie and Nora Roberts.
His beloved home is under threat and with it the beautiful, haunted woman he's never been able to forget …
X-Treme TV sports star Reid Stratton has everything – until his best friend falls to his death on a climb while shooting their show. In the fierce media fallout, Reid begins to question everything about himself. Crippled by a new fear of climbing, Reid returns to CoalCliff Stud, his family's horse farm, to recover.
Single mother Natalia Robinson is determined to start afresh, away from the shadow of her past. A job at CoalCliff Stud where she lived as a child is the perfect opportunity to live the quiet life she always wanted. But she is unprepared to see Reid, and is even more unprepared for the passion that still burns between them.
But after a series of menacing events threatens the new home she is trying to build, Nat realises that Reid is the only person she can rely on to keep her and her daughter safe. Together, Reid and Nat must face the pasts that haunt them if they are to survive the present and forge a future of hope.
Country Darkness by Sarah Barrie, Shannon Curtis & Juanita Kees
A collection of romantic suspense stories from three bestselling Australian authors. 
If you loved watching Virgin River on Netflix
Welcome to Virgin River and the books that inspired the hit Netflix series…
Kaylee Sloan's home in southern California is full of wonderful memories of the woman who raised her. But the memories are prolonging her grief over her mother's recent death. A successful author, Kaylee hoped she could pour herself into her work. Instead she has terrible writer's block and a looming deadline.
Determined to escape distractions and avoid the holiday season, Kaylee borrows a cabin in Virgin River. She knows the isolation will help her writing and as she drives north through the mountains and the majestic redwoods, she immediately feels inspired. Until she arrives at a building that has just gone up in flames. Devastated, she heads to Jack's Bar to plan her next steps. The local watering hole is the heart of the town and once she crosses the threshold, she's surprised to be embraced by people who are more than willing to help a friend – or a stranger – in need.
Kaylee's world is expanding in ways she never dreamed possible. And when she rescues a kitten followed by a dog with a litter of puppies, she finds her heart opening up to the animals who need her. And then there's the dog trainer who knows exactly how to help her. As the holidays approach, Kaylee's dread turns to wonder. Because there's no better place to spend Christmas than Virgin River.
Don't miss the eagerly anticipated new novel set in the beloved fictional town of Virgin River, where strangers become friends and everyone is welcome. It's the perfect escape read you've been waiting for. 
If you're feeling festive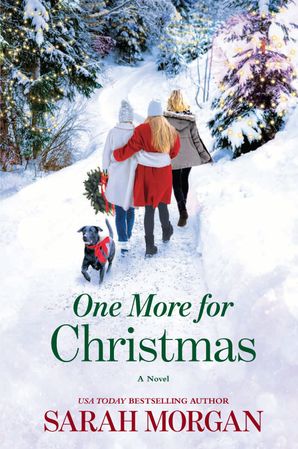 From the USA TODAY bestselling author of The Christmas Sisters comes this sparkling tale of Christmas redemption. Brimming with Sarah Morgan's trademark festive cheer, you won't want to miss it!
For sisters Samantha and Ella Mitchell, Christmas is their most precious time of the year – a time for togetherness, love and celebration. Most of all, it's about making up for everything their childhood Christmases lacked. But this year, they'll be buying presents for the most unexpected guest of all – their estranged mother. It's been five years since they last saw each other. But when their mom calls out of the blue and promises that this Christmas will be different, Samantha and Ella cautiously agree to spend it all together…
Gayle Mitchell is at the top of her career, but her success has come at a price – her relationship with her daughters. She never seemed to say and do the right things. Her tough-love approach was designed to make them stronger, but instead managed to push them away…until a brush with her own mortality forces Gayle to make amends. As the snowflakes fall on their first family celebration in years, the Mitchell women must learn that sometimes facing up to the past is all you need to heal your heart…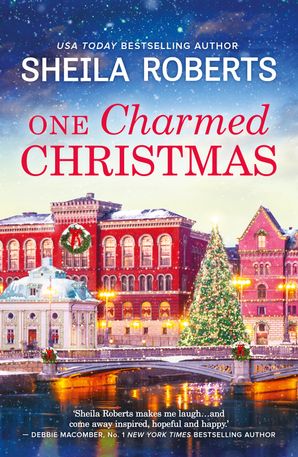 An enchanting new Christmas novel from USA TODAY bestselling author Sheila Roberts, brimming with hope, love and humour.
Catherine Pine is hoping her Christmas is a bit more jolly than last year's. That one was her first without her husband, and with her kids and their families absent this year, she's worried. But things change when her good friend invites her on a Christmas cruise to lift her spirits. Suddenly every day is an adventure and she's making a bunch of new friends, including the lovable Sophie Miles.
It's like a gift from Santa when Sophie and Catherine meet the charming Dr Rudy Nichols, a perfect match for hypochondriac Sophie. But he comes with a two-legged lump of coal, his guard-dog daughter. And then there's chocolatier Trevor March, who's also interested in the scrumptious Sophie. Can he convince her that chocolate is the perfect cure for what ails her? Who knows what Santa has in store for these holiday travelers? Anything could happen this charmed Christmas!
Coming soon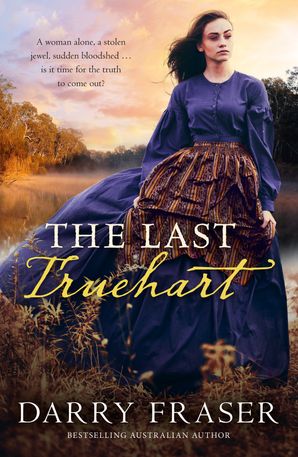 A woman alone and a charismatic private detective are caught up in a dangerous quest to discover her true identity in this thrilling historical adventure romance set in 19th century Victoria, from a bestselling Australian author.
1898, Geelong, Victoria. Stella Truehart is all alone in the world. Her good-for-nothing husband has died violently at the hands of an unknown assailant. Her mother is dead, her father deserted them before she was born, and now her kindly Truehart grandparents are also in their graves.
Private detective Bendigo Barrett has been tasked with finding Stella. He believes his client's intentions are good, but it is evident that someone with darker motives is also seeking her. For her own part Stella is fiercely independent, but as danger mounts she agrees to work with Bendigo and before long they travel together to Sydney to meet his mysterious client where they discover more questions than answers.
What role do a stolen precious jewel and a long-ago US Civil War ship play in Stella's story? Will sudden bloodshed prevent the resolution of the mystery and stand in the way of her feelings for Bendigo? It is time, at last, for the truth to be revealed …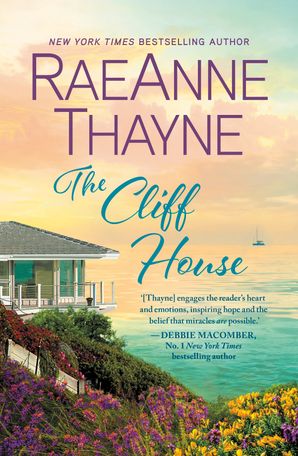 Life is full of surprises, but family is forever…
After their mother's death, Daisy and Beatriz Davenport found a home with their aunt Stella in the beautiful town of Cape Sanctuary. They never knew what Stella sacrificed to ensure they had everything. Now, with Daisy and Bea grown, it's time for Stella to reveal a secret that will change their family forever.
Bea thought she was done with impulsiveness after her roller-coaster marriage ended – especially since it gave her her wonderful eleven-year-old daughter, Marisol. But just as she's beginning to pursue a new love with an old friend, Bea's ex-husband resurfaces and turns their lives upside down.
Then there's Daisy – sensible, rational, prudent Daisy. She's never taken a risk in her life – until she meets a man who makes her question everything she thought she knew about love, life and taking chances.
In this heartwarming story, Stella, Bea and Daisy will discover that the path to true happiness is filled with twists and turns, but love always leads them back home.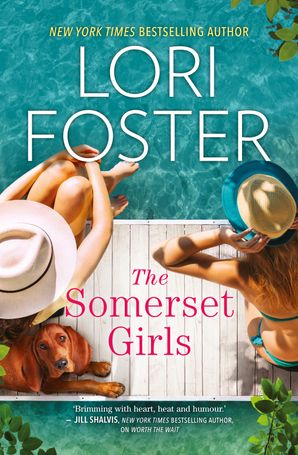 No one knows you quite like a sister…
When they're running the animal rescue farm they inherited from their grandparents, Autumn and Ember Somerset are perfectly in sync. At all other times, not so much. Dependable Autumn would rather curl up with a good book than paint the town red with Ember. After the disaster that was Amber's last relationship, it's pure self-protection. But when her high school crush comes back to town with his adorable young daughter, igniting memories best left forgotten, there's only one person Autumn can turn to…
Beneath Ember's free-spirited facade is a layer of deep hurt. She'll gladly nudge Autumn toward a second chance. But risk her own heart? Not likely. The closer Autumn gets to her own happy ever after, the more Ember wonders what she might be missing – and if it isn't her time to be bold too.
Summer in Sunset, Kentucky means long, hot days – and sometimes, surprising new beginnings. Through it all, the ties of sisterhood will be there, guiding Autumn and Ember to the lives, and loves, they need…
Still looking for a book to read? Check out these e-books on sale from $1.99!
Happy reading!