There is nothing better than a long weekend,  filled with long lazy hours perfect for curling up in a cosy chair with a strong cup of tea, a chocolate biscuit and a really good book! We've put together a list of fantastic reads, perfect for your long weekend TBR pile!
Happy reading!
If you're excited for the AFL Grand Final….
The pathway is set.

One match to go. ?#AFLFinals pic.twitter.com/FXDc6g3zvh

— AFL (@AFL) September 22, 2018
Game On by Nicola Marsh
A one-night stand turns into an inconvenient attraction when the most powerful sports agent in Australia and the up-and-coming star of the Women's Aussie Rules league cross paths. 
Long Game by Catherine Evans
He's been her brother's best friend for years, just one of the family. Until they both end up playing Aussie Rules football in the same city, sharing a house, and realising that their feelings are not in the least bit just friendly.  
Fair Game by Amy Andrews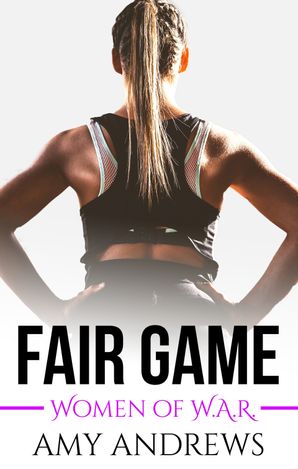 They've been best friends for years as she chased her dream to be part of the inaugural Women's Aussie Rules league, but now that she has everything she's ever worked for, is it finally time for him to admit the one thing he wants?
If you want to read about anything BUT the AFL..
On the Right Track by Penelope Janu
A traumatic past, a charismatic stranger and a family legacy … Golden's quiet country life is about to get messy …
A warm-hearted rural romance about getting your life back on course … for fans of Tricia Stringer.
If you loved On The Right Track check out Penelope Janu's latest story in Our Country Christmas, out now! 
Summers with Juliette by Emily Madden
When lifetime friends Anna and Sera get a call from Juliette to say that she is terminally ill—and calling in their childhood promise to come back to Ellesmere—the three women discover that sometimes facing the past is the best way to face the future.
If you loved Summers with Juliette check out Emily Madden's latest book The Lost Pearl, out now!
Run for the Hills by Carla Caruso
Bridie Porter is wearing her Vera Wang gown and veil in the back of her wedding limo when she receives a compromising text about her groom. Panicked, she flees from Melbourne to the small town of Balkissoch in the Adelaide Hills. His hometown is that last place that Cody Belshaw expects to be forced to return to by the terms of his father's will. But both Cody and Bridie will have to decide if this is a fling…or forever.
If you loved Run for the Hills check out Carla Caruso's latest book The Right Place, out now!
The Summer of Secrets by Barbara Hannay
An Australian romance favourite, Barbara Hannay's latest book is set in a small town in Queensland's far north.
Have a great long weekend everyone! 
Do you agree with our list? Tell us what you're reading this weekend.