Here at Romance.com.au we LOVE a great romantic comedy. Whether it be a classic, like Breakfast at Tiffany's , or a recent favourite, like Always Be My Maybe. Whether it has a fauxmance, enemies to lovers, public declarations of love, kissing in the rain (or at the airport), meet-cutes galore or even a makeover montage, we love it all!
If you want a few great reads with serious rom-com vibes we recommend these!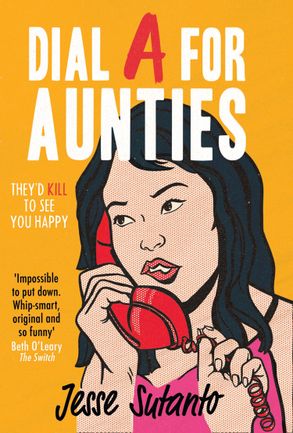 'ARE YOU…DEAD?'
OH MY GOD. I THINK HE IS.
When Meddy Chan accidentally kills her blind date, she turns to her aunties for help. Their meddling set her up on the date so they kind of owe her.
WELL, THAT DIDN'T QUITE GO TO PLAN.
Although hiding this goddamn dead body is going to be harder than they thought especially when her family's wedding business has THE biggest wedding of the year happening right now.
IT'S PRETTY BAD TIMING REALLY.
It turns out the wedding venue just happens to be managed by Meddy's ex, aka the one who got away. It's the worst time to see him again, or…is it? Can Meddy finally find love and make her overbearing family happy?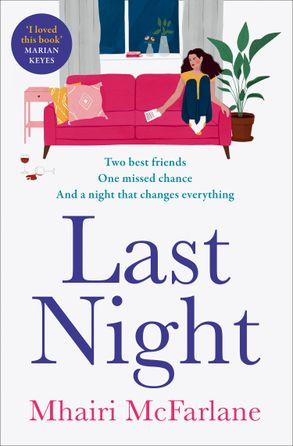 Two best friends.
One missed chance.
And a night that changes everything. Eve, Justin, Susie and Ed have been friends since they were eighteen. Now in their 30s, the four are still as close as ever, Thursday pub quiz night is still sacred, and Eve is still secretly in love with Ed.
Maybe Eve should have moved on by now, but she can't stop thinking about what could have been. And she knows Ed sometimes thinks about it too.
Then one night, in an instant, all their lives change forever. And, as Eve learns she didn't know her friends as well as she thought, she also discovers she isn't the only person keeping secrets…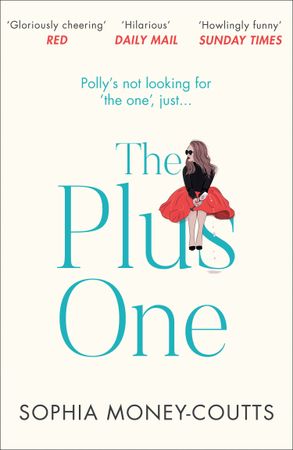 The Plus One [n] informal a person who accompanies an invited person to a wedding or a reminder of being single, alone and absolutely plus none
Polly's not looking for 'the one', just the plus one…
Polly Spencer is fine. She's single, turning thirty and only managed to have sex twice last year (both times with a Swedish banker called Fred), but seriously, she's fine. Even if she's still stuck at Posh! magazine writing about royal babies and the chances of finding a plus one to her best friend's summer wedding are looking worryingly slim.
But it's a New Year, a new leaf and all that. Polly's determined that over the next 365 days she'll remember to shave her legs, drink less wine and generally get her s**t together. Her latest piece is on the infamous Jasper, Marquess of Milton, undoubtedly neither a plus one nor 'the one'. She's heard the stories, there's no way she'll succumb to his charms…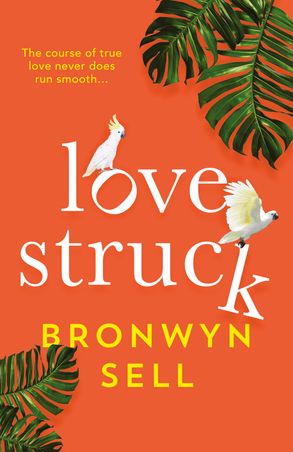 A clever, heartfelt romantic comedy about a charming family who live in the most romantic place on earth but can't catch a break when it comes to love. For fans of Marian Keyes, Star-Crossed and Offspring.
When a romantically challenged family gather at their Whitsundays resort for their first wedding in decades, Amy 'stuck in the friend zone' Lowery realises that her single tango-dancing mum and besotted groom-to-be dad have hotter love lives than she does.
But when she locks eyes with an alluring stranger, The Pull in her chest is undeniable. And the look in Josh Brennan's eyes definitely says 'more than friends' – but not in the way she hopes.
Loner Josh is ecstatic to meet his witty stepsister-to-be and stoked that the union of their two dads comes with the lively (if chaotic) family he's always wanted. No way will he admit to an inconvenient attraction to his insta-sister – not even to himself.
Elsewhere on the island, resident nice guy Harry is absolutely not going to fall for smart and sexy jilted bride Sophia, who is locked in the honeymoon villa trying to kickstart Operation Get Your Life Together. But a harmless flirtation never hurt anyone – right?
Throw in some sharp-witted siblings, a bevy of naval officers and a meddlesome gran determined to see at least one of her descendants happily wed, and the scene is set for a perfect storm that will leave no heart unscathed…
The One by Kaneana May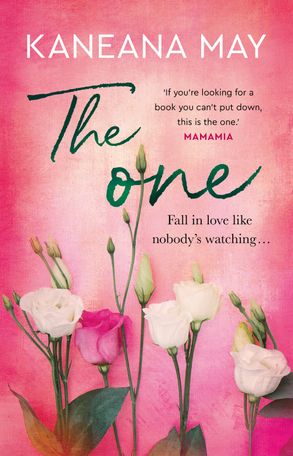 Fall in love like nobody's watching…
On the wrong side of thirty, Bonnie Yates wants a happily ever after. Problem is, she keeps choosing the wrong guys. When an ex returns to town with a fiancee in tow, history and temptation collide. Unable to shake her inappropriate feelings, Bonnie flees, becoming an unlikely contestant on popular dating show The One. Will she find what she's looking for?
Working behind the scenes, Darcy Reed is a driven young producer dealing with a tyrant of a boss. Despite being surrounded by love at work, her own love-life with long-term boyfriend Drew is floundering. Producing a flawless season is her best chance at a promotion. But with the unrelenting demands of the show, how will she save their relationship while making that shot?
Penelope Baker has relocated to a small seaside town to hide away with her secrets and nurse a broken heart. But with The One beaming across the nation's televisions, she can't seem to quite escape the life she left behind.
Before cameras roll on the final ceremony, all three women will discover just what they're willing to do in pursuit of the one…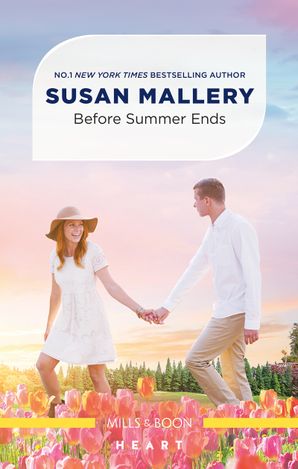 A long, hot summer with her secret crush…what could possibly go wrong?
Nissa Lang knows Desmond Stilling is out of her league. He's a CEO, she's a teacher. He's gorgeous, she's…not. So when her house-sitting gig falls through and Desmond offers her a place to stay for the summer, she vows not to reveal how she's felt about him since their first – and only – kiss.
Desmond should've known better than to bring temptation into his house. He decided long ago that his best friend's sister was too sweet, too good, for him. She deserves a guy who can give his heart. For her sake, he's stayed away. But as her laughter breathes life into his lonely mansion, he's not sure how long he'll be able to resist.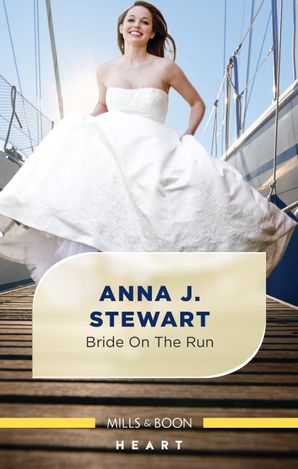 Finding true love…in the unlikeliest places!
Sienna Fairchild never imagined she'd be a runaway bride. Or that she'd stow away on a worn-down boat belonging to handsome tour operator Monty Bettencourt. Monty's used to navigating rough seas, but Sienna might overturn his whole life, and avoiding drama is tough in such close quarters! If Sienna's sure she doesn't know what she wants, then why does running away feel so much like coming home?
Distraction (n): Something that turns your attention away from something you want to concentrate on. See: Teddy Prescott.
Ruthie Midona is twenty-four (going on ninety-four) and fully committed to her job at a luxury retirement village. Keeping herself busy caring for the eccentric residents means that Ruthie can safely ignore her own life – what little there is of it.
Teddy Prescott is practically allergic to a hard day's work. When he rocks up as the retirement village's newest employee, Ruthie is less than impressed. The last thing she needs is a distraction as irritating (and handsome) as this selfish rich kid.
Lucky for Ruthie, her favourite pair of mischievous residents need a new assistant to torture . . . so she hands over Teddy, ready for them to send him running.
Except Teddy may be about to surprise her – not just by surviving the old women's antics, but by charming Ruthie so much, she starts to remember that there's more to life than work . . . Could Teddy be far more than simply an unwelcome distraction?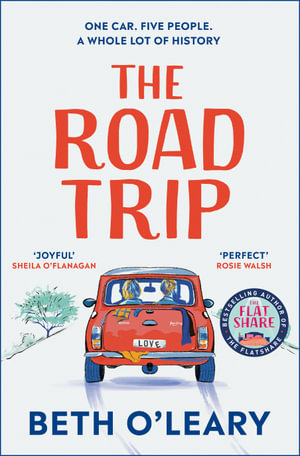 Addie and her sister are about to embark on an epic road trip to a friend's wedding in rural Scotland. The playlist is all planned and the snacks are packed.
But, not long after setting off, a car slams into the back of theirs. The driver is none other than Addie's ex, Dylan, who she's avoided since their traumatic break-up two years earlier.
Dylan and his best mate are heading to the wedding too, and they've totalled their car, so Addie has no choice but to offer them a ride. The car is soon jam-packed full of luggage and secrets, and with four hundred miles ahead of them, Dylan and Addie can't avoid confronting the very messy history of their relationship…
Will they make it to the wedding on time? And, more importantly… is this really the end of the road for Addie and Dylan?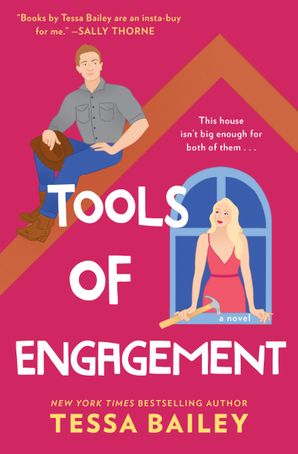 Hair, makeup, clothing, decor… everything in Bethany Castle's world is organized, planned, and styled to perfection. Which is why the homes she designs for her family's real estate business are the most coveted in town. The only thing not perfect Her track record with men. She's on a dating hiatus and after helping her friends achieve theirdreams, Bethany finally has time to focus on her own: flip a house, from framework to furnishings, all by herself. Except her older brother runs the company and refuses to take her seriously.
When a television producer gets wind of the Castle sibling rivalry, they're invited on Flip Off, a competition to see who can do the best renovation. Bethany wants bragging rights, but she needs a crew and the only member of her brother's construction team willing to jump ship is Wes Daniels, the new guy in town. His Texas drawl and handsome face got under Bethany's skin on day one, and the last thing she needs is some cocky young cowboy in her way.
As the race to renovate heats up, Wes and Bethany are forced into close quarters, trading barbs and biting banter as they remodel the ugliest house on the block. It's a labor of love, hate, and everything in between, and soon sparks are flying. But Bethany's perfectly structured life is one kiss away from going up in smoke and she knows falling for a guy like Wes would be a flipping disaster.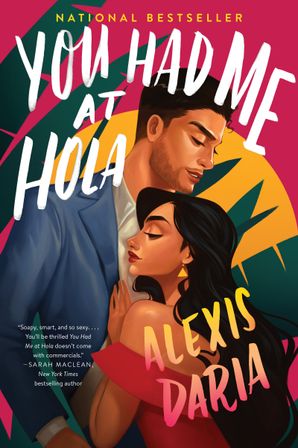 Leading Ladies do not end up on tabloid covers.
After a messy public breakup, soap opera darling Jasmine Lin Rodriguez finds her face splashed across the tabloids. When she returns to her hometown of New York City to film the starring role in a bilingual romantic comedy for the number one streaming service in the country, Jasmine figures her new "Leading Lady Plan" should be easy enough to follow—until a casting shake-up pairs her with telenovela hunk Ashton Suárez.
Leading Ladies don't need a man to be happy.
After his last telenovela character was killed off, Ashton is worried his career is dead as well. Joining this new cast as a last-minute addition will give him the chance to show off his acting chops to American audiences and ping the radar of Hollywood casting agents. To make it work, he'll need to generate smoking-hot on-screen chemistry with Jasmine. Easier said than done, especially when a disastrous first impression smothers the embers of whatever sexual heat they might have had.
Leading Ladies do not rebound with their new costars.
With their careers on the line, Jasmine and Ashton agree to rehearse in private. But rehearsal leads to kissing, and kissing leads to a behind-the-scenes romance worthy of a soap opera. While their on-screen performance improves, the media spotlight on Jasmine soon threatens to destroy her new image and expose Ashton's most closely guarded secret.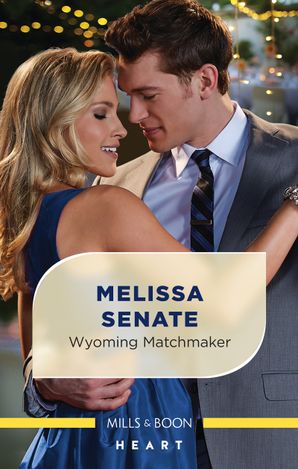 Her business is creating happily ever afters, not falling for her most attractive client!
Real estate whiz Danica Dunbar's scheme to solve Bear Ridge's female-to-male ratio problem is brilliant. Set up single ladies with eligible bachelors — sell property in the process! And Police Detective Ford Dawson is the ideal bait. But as the sexy cowboy helps her care for her baby niece — and presses all her romantic buttons — Danica wonders if Ford's perfect future bride is her!
Happy reading!