September 25th is World Binge Day, the day to celebrate the art of binge-watching your favourite TV shows and movies. This year we recommend you have a binge-fest with books from your favourite genre!
Check out our bumper-list of books for the fantasy, historical, contemporary or suspense novels you can binge-read this year!
P.S these e-books are on sale this month!
---
Binge…Historical
On the sun-drenched goldfields of Eureka, a wild colonial girl and an honour-bound soldier will break all the rules to claim a love worth more than gold …
Ballarat, Australia 1854
Gold miner Indy Wallace wants nothing more than to dig up enough gold to give her mother an easier life. Wild and reckless, and in trouble more often than not, Indy finds herself falling for handsome, chivalrous, British Army Lieutenant Will Marsh. But in the eyes of immigrant miners, soldiers are the enemy.
Will has been posted to Ballarat with a large contingent of Her Majesty's Army to protect the Crown gold and keep the peace. But once he meets rebellious Indy, he doubts he'll ever be at peace again. As Will and Indy's attraction grows, their loyalties are tested when the unrest between miners and the military reaches breaking point.
On opposite sides of the escalating conflict, can their love survive their battle of ideals? And will any of them survive the battle of the Eureka Stockade?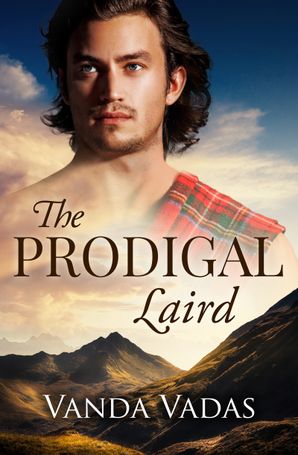 His marriage might cease decades of hostilities between two clans, but that doesn't mean he wants it-or his bold new wife who is keeping secrets of her own.
Roderick MacLeod arrives in his native Scottish Highlands to pay brief respects to his recently deceased father-the man Roderick blames for the death of his English mother. But before he can return to England, he is saddled with two responsibilities he never asked for: the title of Laird of Clan MacLeod and an unwanted marriage, by proxy, to the daughter of a rival laird.
Annabel MacDonald thought she had the perfect marriage; her husband's continued absence allowed her independence and the freedom to secretly hide and abet the escape of her fugitive clansmen. When the husband she'd never met shows up, she must convince him to return to England before he uncovers her many secrets, and perhaps her heart.
When an uncommon lawyer meets an unusual doctor, their story must be extraordinary…
September 1888: Dr Claire Carlingford owns the bluestocking label. Her tycoon father encouraged her to study, and with the support of her two best friends, she took it further than anyone could imagine, graduating as a doctor and running her own medical practice. But it's not enough for her father. He wants her to take over the business, so he can retire. Then his sudden arrest throws the family into chaos and his business into peril.
Mr James Ravi Howick, second son of Lord Dalhinge, wants to use his position as a lawyer to improve conditions for his mother's family in India. When an opportunity arises to work for Carlingford Enterprises, one of the richest companies in the world, Ravi leaps at the chance to open his own legal practise. But his employment becomes personal as he spends more time with Claire and she learns the secret that could destroy his family.
Both Ravi and Claire are used to being outsiders and alone. But as they work together to save their respective families from disaster, it becomes clear that these two misfits might just fit together perfectly.
Binge…Fantasy & Sci-Fi
A dark, violent, and devastatingly sensual erotic fantasy about the binding force of love.
Lissa, Princess of Horvald, loved and lost her slave in chains ten long years ago. Then she was spoiled and selfish, thinking she could bend a warrior of Catiscal to her will. But time and adversity has changed her into a leader, prepared to give herself to the Warlord Death in order to save her people.
Will he accept her sacrifice? Or will his need for revenge blind him to the insidious chains of love wrapping around him – chains even a powerful Warlord can't resist…or can he?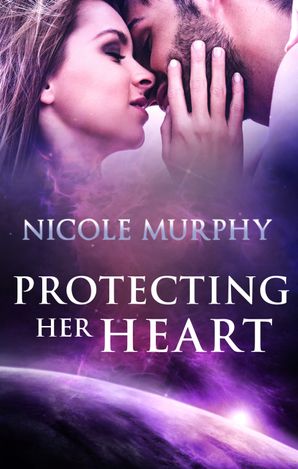 The final book in Nicole Murphy's steamy, sexy science fiction trilogy brings back an unforgettable character for her own unforgettable story…
Plissa Waltric has made mistakes: being a bitch to the Prince of Rica was probably not the best career move. But she's really tried to make the best of her punishment for almost killing Kernan Radaton – turning things around at the Rican Balcite Mining Company, training a replacement, and waiting for the King of Angonia to forgive her and let her return home.
Thanks to her role in protecting the RBMC, it looks like Plissa might finally be free. But with the end of her punishment in sight, the very last thing Plissa needs is a secret from her past to make an appearance. Unfortunately, Paolo has always done just as he pleases, and it pleases him to rekindle his relationship with Plissa. But the secretive organisation of capaz de pensa is outlawed now, and Plissa's past involvement could risk her whole future.
With Paolo back in her life–and her bed–it soon becomes clear that her future is not the only thing she's risking. Plissa has always valued her head above her heart, her ambition over her relationships. Now she needs to figure out what is really important, and what she is willing to sacrifice to get it.
Grounded by Narelle M. Harris

In a world where flight is life, will two grounded people find other ways to fly?
When Benedick Sasaki's wings are wounded in the line of duty, the former policeman doesn't know if he has a place in a world where he can no longer fly.
Then he meets Clementine Torres, an artist born without wings and a vocal advocate for the flightless who has been subjected to recent hate mail and vandalism ahead of her new exhibition. As Clementine starts to teach Benedick new ways to appreciate the world on the ground, the threats against her art and possibly her life begin to escalate.
To survive, they will need to teach each other that not all beauty is in the air, and that both of them can soar without wings…
When the hunter becomes the hunted, it's time to reap what you sowed…
The world didn't end in fire and explosions, instead it collapsed slowly, like falling dominoes, an intensifying panic of disease, food shortages, wild weather and collapsing economies, until what remains of humanity battles for survival in a harsh new reality.
After vowing to never again put his life on the line for another's ambitions, Reaper, leader of Fate's Vultures, has earned himself a formidable reputation. Unfortunately, that reputation isn't enough to stop an old enemy from retaliating. With bounty hunters sniffing at their heels, Reaper vows retribution and takes the Vultures to the one person no one expects-Lilith, the woman he once loved.
As leader of the Rocky Mountain territory, Lilith has paid dearly for a position that kept her secrets safe. When a looming threat draws close, every devil's bargain she's made falls by the wayside and she is forced to partner with the man who walked away.
With no choice but to work together against a common enemy, Lilith and Reaper need to find their way through the minefield of past betrayals and broken promises to ensure a future for those they've sworn to protect … before it all goes to hell.
Binge…Contemporary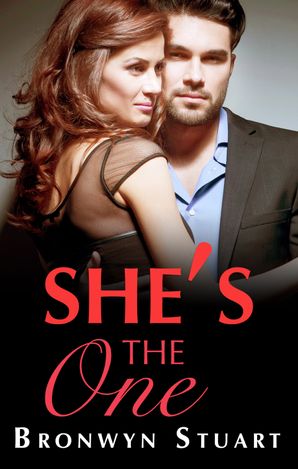 In the game of love – and TV – you play to win or you lose your heart.
Millionaire Banjo Grahams originally signed up for She's The One drunk as a skunk and willing to do anything to bed Australia's most beautiful women, but when he sobers up he realises he could lose much more than his reputation if he goes through with it. Unable to back out of an ironclad contract, he makes a deal with the network boss to rig the show, picking the lucky bachelorette ahead of time and guiding the season to meet his own ends and keep the board happy.
When her father tells Eliza Peterson she isn't going to produce She's The One, but appear as a one of the contestants, she is livid. Competing for some guy on reality TV is no way to earn his – and the network's – respect and show them she is capable of producing shows of her own.
But for all the planning and staging, somehow the show takes on a reality of its own, and the goals of Eliza and Banjo fall away from something neither of them expected – love.
The Debt by Jackie Ashenden

She owes me a debt…and I'm ready to collect!
I didn't go from street fighter to billionaire by being a nice guy. Yet my fresh-faced chauffeur asks me to forgive a debt. Ellie Little needs to learn: nothing comes without a price. So I'll offer her a deal – pretend to be my girlfriend to secure a business deal and I'll delay calling in my investment. It's strictly business. Sleeping with her? Forbidden! But Ellie tempts me to break the rules…
Will the billionaire dad wed the surrogate mom? Find out with USA TODAY bestselling author Yvonne Lindsay!
Kayla Porter vowed to be a surrogate for her deceased sister's embryos. She's already given birth to her niece Sienna. But a clinic crisis means she's running out of time to fulfill her promise. She needs Donovan Murphy's help–if they can work around the explosive chemistry that's reignited between them!
The tech tycoon agreed to be a sperm donor, not a father. But that changes when he meets his baby daughter Sienna. He will claim his little girl…and her passionate, headstrong mother!
Binge…Mystery & Suspense
Is the truth worth dying for?
TV biologist, Jasmine Heydon, escaped Bitterwood once. She was 16 and run out of town by the cops for the crime of being born on the wrong side of the tracks. Ten years later, she's changed a lot but Bitterwood hasn't. The town's only claim to fame is the legend of the River Man, a murderous creature who first killed a century ago. Back in town to film a show about the River Man, Jasmine plans to put the mystery to rest once and for all.
Bitterwood's favourite son, Gil Easton, has never forgotten Jasmine, and he's never forgiven his father, the chief of police, for running her off. But now Jasmine is back, stirring things up. This time, Gil is determined to stand by her even when the locals want her silenced.
As Gil works to unearth the truth, Jasmine tries to understand her own childhood sighting of the monster. As the threats escalate, the search for the truth grows dangerous … because the River Man is killing again.
The Farris triplets are taking their cold case business international…
When no-nonsense police officer and champion biathlete, Nina Farris, is approached by the Australian Federal Police to stop a suspected terror attack at the Winter Olympics in Beijing, she is hesitant. Even knowing her identical triplet sisters, Lizzie and Carrie, will be there to help with the investigation does nothing to ease her anxiety. Because, there is one competitor she absolutely does not wish to see . . .
Andrei Strasinski, Russian secret agent, has been commanded to use his dual citizenship and go undercover to compete for the Australian Winter Olympic biathlon team. Which means competing closely with the one woman he can't forget – the one he betrayed. Tormented by his dark past and the lies he was forced to tell Nina whilst undercover, he knows he must come clean about everything, even if it means turning her away from him forever.
With the terrorist closing in, friends in peril, and time running out, Nina and Andrei will have to face their history to stop the bomber and earn the chance of a future.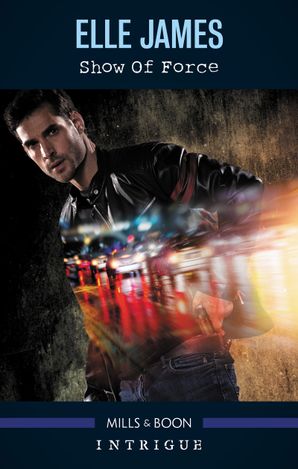 A former marine must help a Russian spy…but can he trust her?
Force Recon Marine Mack Balkman would do anything for Declan's Defenders and the boss who gave him a second chance. But aiding a rogue Russian spy pushes his loyalty to the limits. Beautiful, cunning Riley Lansing loves her adopted country – and her baby brother, who is being held for ransom. Can they work together to find the young boy before Riley's handler learns that she has gone rogue?
Still looking for a book to read? Check out even more e-books on sale this month!