Obsessed with all-things BookTok right now? So are we!
Here are our top picks for what to read based on a few of our recent faves on BookTok.
Loved The Seven Husbands Of Evelyn Hugo?
Are you a fan of gorgeously written mid-century historical sagas, glistening with Old Hollywood charm and scandal?Read The Cinema At Starlight Creek by Alli Sinclair.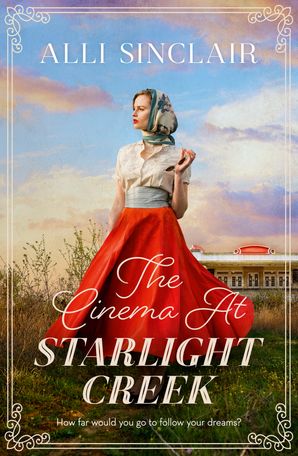 A heart-stirring novel of loss, love and new hope set against the glamorous backdrop of 1950s Hollywood and a small Australian country town. How far would you go to follow your dream?
Queensland, 1994: When location manager Claire Montgomery arrives in rural Queensland to work on a TV mini-series, she's captivated by the beauty of Starlight Creek and the surrounding sugarcane fields. Working in a male-dominated industry is challenging, but Claire has never let that stop her pursuing her dreams-until now. She must gain permission to film at Australia's most historically significant art deco cinema, located at Starlight Creek. But there is trouble ahead. The community is fractured and the cinema's reclusive owner, Hattie Fitzpatrick, and her enigmatic great nephew, Luke Jackson, stand in her way, putting Claire's career-launching project-and her heart-at risk.
Hollywood, 1950: Lena Lee has struggled to find the break that will catapult her into a star with influence. She longs for roles about strong, independent women but with Hollywood engulfed in politics and a censorship battle, Lena's timing is wrong. Forced to keep her love affair with actor Reeves Garrity a secret, Lena puts her career on the line to fight for equality for women in an industry ruled by men. Her generous and caring nature steers her onto a treacherous path, leaving Lena questioning what she is willing to endure to get what she desires.
Can two women-decades apart-uncover lies and secrets to live the life they've dared to dream?
Loved Red, White & Royal Blue?
Are you a fan of queer rom-coms with foppishly charming heroes, a will-they or won't-they romance, and sharp, smart writing? Read The Queer Principles of Kit Webb by Cat Sebastian.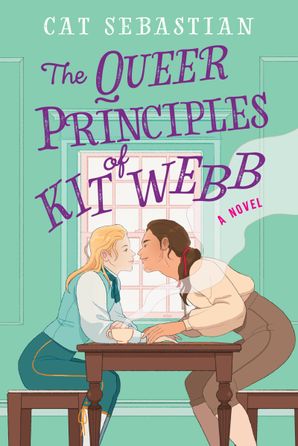 Critically acclaimed author Cat Sebastian pens a stunning historical romance about a reluctantly reformed highwayman and the aristocrat who threatens to steal his heart.
Kit Webb has left his stand-and-deliver days behind him. But dreary days at his coffee shop have begun to make him pine for the heady rush of thievery. When a handsome yet arrogant aristocrat storms into his shop, Kit quickly realizes he may be unable to deny whatever this highborn man desires.
In order to save himself and a beloved friend, Percy, Lord Holland must go against every gentlemanly behavior he holds dear to gain what he needs most: a book that once belonged to his mother, a book his father never lets out of his sight and could be Percy's savior. More comfortable in silk-filled ballrooms than coffee shops frequented by criminals, his attempts to hire the roughly hewn highwayman, formerly known as Gladhand Jack, proves equal parts frustrating and electrifying.
Kit refuses to participate in the robbery but agrees to teach Percy how to do the deed. Percy knows he has little choice but to submit and as the lessons in thievery begin, he discovers thievery isn't the only crime he's desperate to commit with Kit.
But when their careful plan goes dangerously wrong and shocking revelations threaten to tear them apart, can these stolen hearts overcome the impediments in their path
Loved The Hating Game?
A fan of hot, steamy, enemies-to-lovers romantic comedies? Love a bit of workplace romance thrown into the mix? Read If I Never Met You by Mhairi McFarlane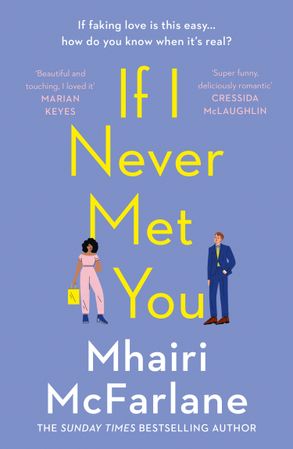 Laurie and Jamie have the perfect office romance
(They set the rules via email)
Everyone can see they're head over heels
(They staged the photos)
This must be true love
(They're faking it)
When Laurie is dumped by her partner of eighteen years, she's blindsided. Not only does she feel humiliated, they still have to work together.
So when she gets stuck in the lift with handsome colleague Jamie, they hatch a plan to stage the perfect romance. Revenge will be sweet…
But this fauxmance is about to get complicated. You can't break your heart in a fake relationship – can you?
Loved Court of Thorns and Roses series?
Enjoy a bit of young-adult fantasy romance? Read King Hall by Scarlett Dawn.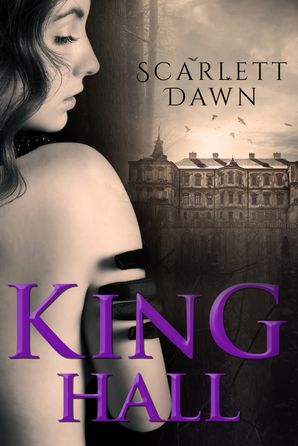 The first in Scarlett Dawn's bestselling Forever Evermore new adult fantasy series.
King Hall – where the Mysticals go to learn their craft, get their degrees, and transition into adulthood. And where four new Rulers will rise and meet their destinies.
Lily Ruckler is adept at one thing: survival. Born a Mystical hybrid, her mere existence is forbidden, but her nightmare is only about to start. Fluke, happenstance, and a deep personal loss finds Lily deeply entrenched with those who would destroy her simply for existing – The Mystical Kings. Being named future Queen of the Shifters shoves Lily into the spotlight, making her one of the most visible Mysticals in the world. But with risk comes a certain solace – her burgeoning friendships with the other three Rulers: a wicked Vampire, a wild–child Mage, and a playboy Elemental. Backed by their faith and trust, Lily begins to relax into her new life.
Then chaos erupts as the fragile peace between Commoners and Mysticals is broken, and suddenly Lily realises the greatest threat was never from within, and her fear takes on a new name: the Revolution.
Loved The Deal?
Check out Elle Kennedy's other books!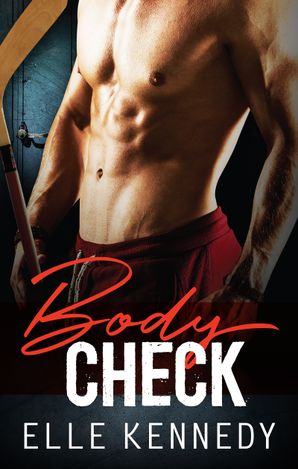 Hard body? Check. Awesome–night–in–the–sack potential? Check! Hayden Houston is breaking out of her good–girl mode. It's time for a one–night stand––and she's found just the man for the job! She spent her childhood being dragged from rink to rink by her hockey–coach father. Now Hayden craves stability. And she's determined to get it–after this one night….
When hockey star Brody Croft sees the sexy brunette at the bar, he's riveted. He's ready to shed his bad–boy ways and settle down. And after a mind–blowing night in bed with Hayden, he knows she's the one.
Now all he has to do is convince her…
Loved The Unhoneymooners?
In the mood for a tropical-set romantic comedy? We recommend a bit of local flavour in Bronwyn Sell's Lovestruck.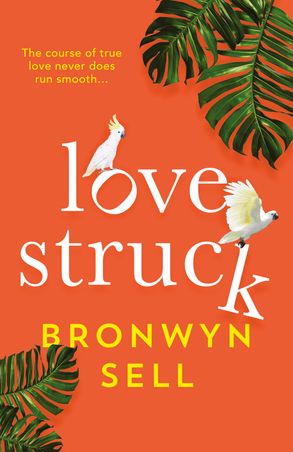 The 2021 Vivian Award (Romance Writers of America) shortlisted romantic comedy about a charming family who live in the most romantic place on earth but can't catch a break when it comes to love. For fans of Marian Keyes, Star-Crossed and Offspring.
When a romantically challenged family gather at their Whitsundays resort for their first wedding in decades, Amy 'stuck in the friend zone' Lowery realises that her single tango-dancing mum and besotted groom-to-be dad have hotter love lives than she does.
But when she locks eyes with an alluring stranger, The Pull in her chest is undeniable. And the look in Josh Brennan's eyes definitely says 'more than friends' – but not in the way she hopes.
Loner Josh is ecstatic to meet his witty stepsister-to-be and stoked that the union of their two dads comes with the lively (if chaotic) family he's always wanted. No way will he admit to an inconvenient attraction to his insta-sister – not even to himself.
Elsewhere on the island, resident nice guy Harry is absolutely not going to fall for smart and sexy jilted bride Sophia, who is locked in the honeymoon villa trying to kickstart Operation Get Your Life Together. But a harmless flirtation never hurt anyone – right?
Throw in some sharp-witted siblings, a bevy of naval officers and a meddlesome gran determined to see at least one of her descendants happily wed, and the scene is set for a perfect storm that will leave no heart unscathed…
Love Ice Planet Barbarians?
Enjoy a wild paranormal themed romance, with hot sexy scenes and a touch of danger and suspense? We recommend checking out Gena Showalter's Atlantis series!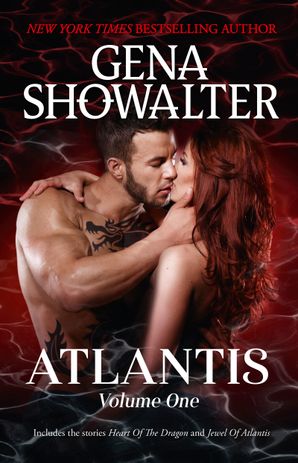 Before The Lords of the Underworld, there was Gena Showalter's Atlantis series. Rediscover this mythical world of immortals, magic and dark seduction…
Heart Of The Dragon
Searching for her missing brother, Grace Carlyle never dreamed she would discover a secret world populated by mythological monsters- or find herself facing a sword-wielding being whose looks put mortal men to shame.
But there he was, Darius en Kragin, one of a race of shape-shifting warriors bound to guard the gates of Atlantis, and kill all travelers who strayed within its borders. Now Grace's life was in his hands, and Darius had to choose between his centuries-old vow and the woman who had slipped beneath his defenses and stolen the heart of Atlantis's fiercest dragon.
Jewel Of Atlantis
All Atlantis seeks the Jewel of Dunamis, which legend claims can overcome any enemy. Grayson James, human agent of the ultrasecret Otherworld Bureau of Investigation, has orders to keep it from the wrong hands – or destroy it. What he doesn't know is that Jewel is a woman, not a stone! But once he meets this precious gem, destroying her is the last thing on his mind…
Jewel, part goddess, part prophet, needs Gray's help to win her freedom. Gray needs her wisdom to navigate monster-ridden Atlantis. But need blossoms into passionate love as they battle demons, dragons and vampires – and fight for a future that seems impossible…
Loved From Blood & Ash?
Enjoy wild and sexy fantasy romance? Read Awakening by Lara Morgan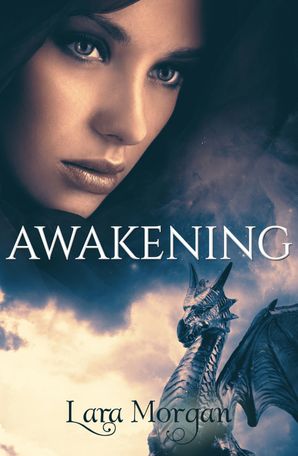 High fantasy and romance mix with adventure and magic in the first of Lara Morgan's Twins of Saranthium series.
For two thousand years, the serpents of Salmut and their riders have kept the people of Saranthium safe – but the pact between human and serpent is failing. Rogue serpents are attacking villages, and rumours abound that the banished god of the serpents, Azoth, has returned to resurrect his empire of slavery.
Orphan, thief and survivor Shaan works in the serpent yards of Salmut and wakes from dreams of blood and death. The surprising discovery that she can speak with Nuathin, the oldest serpent of the yards, brings her to the attention of sept leader, Balkis. Handsome, arrogant and seductive, Balkis is also a man with powerful and dangerous alliances and Shaan becomes the target of the city's most feared arms men: The Faithful.
Meanwhile in the deserts, a young man named Tallis defends his clan against rogue serpents, driving them off with supernatural force. When he faces becoming an outcast because of his power, the truth of his birth is revealed and he embarks on a journey to understand the strength locked within his mind.
Drawn together, Shaan and Tallis become ensnared in the resurrection of an ancient conflict, but on whose side will they stand – that of the serpents or the people?