Monday the 1st of July is International Joke Day, the day to celebrate all things titillating, guffaw-inducing and humorous. Perhaps you're a fan of the ever-groan-inducing Dad Joke, or your taste tends toward word-play and pun. Perhaps you like a well-timed comedic anecdote, or a witty, cleverly dropped one-liner. Perhaps your sense of humour is esoteric, and you often find yourself chuckling away at jokes no one around you has understood, or perhaps your slapstick-like antics are often the subject of laughter amongst your family and friends.
However you enjoy to laugh, July 1st is the perfect day to celebrate the wonder that is the joke. So, if you want to have a chuckle today, here is our list of the perfect giggle-inducing romance novels. We dare you not to laugh at these cleverly written, and bitingly funny, novels.
by Hannah Orenstein
Eliza Roth and her sister Sophie co-own a jewelry shop in Brooklyn. One night, after learning of an ex's engagement, Eliza accidentally posts a photo of herself wearing a diamond ring on that finger to her Instagram account beloved by 100,000 followers. Sales skyrocket, press rolls in, and Eliza learns that her personal life is good for business. So she has a choice: continue the ruse or clear up the misunderstanding. With mounting financial pressure, Eliza sets off to find a fake fiancé.
Fellow entrepreneur Blake seems like the perfect match on paper. And in real life he shows promise, too. He would be perfect, if only Eliza didn't feel also drawn to someone else. But Blake doesn't know Eliza is "engaged"; Sophie asks Eliza for an impossible sum of money; and Eliza's lies start to spiral out of control. She can either stay engaged online or fall in love in real life.
Can a romcom-obssessed romantic finally experience the meet-cute she always dreamed of or will reality never compare to fiction, in this charming debut adult novel from Kerry Winfrey.
Annie is twenty-seven years old, single, and obsessed with romantic comedies (she and her mother watched them religiously, before her mom died). Her dating life is limited by the expectations she's formed from these movies. She is not as open to new experiences as she might be, because she's waiting for her Tom Hanks–i.e., a guy she'll find in the perfect, meet-cute romantic comedy way. When Annie does finally meet her perfect match, it's not quite in the way she expected, and she's forced to reckon with the walls she's built around herself over the years.
Talk about an embarrassing introduction. On her first day of law school, Kailyn ran – quite literally – into the actor she crushed on as a teenager, ending with him sprawled on top of her. Mortified to discover the Daxton Hughes was also a student in her class, her embarrassment over their meet-cute quickly turned into a friendship she never expected. Of course, she never saw his betrayal coming either…
Now, eight years later, Dax is in her office asking for legal advice. Despite her anger, Kailyn can't help feeling sorry for the devastated man who just became sole guardian to his thirteen-year-old sister. But when her boss gets wind of Kailyn's new celebrity client, there's even more at stake than Dax's custody issues: if she gets Dax to work at their firm, she'll be promoted to partner.
The more time Kailyn spends with Dax and his sister, the more she starts to feel like a family, and the more she realizes the chemistry they had all those years ago is as fresh as ever. But will they be able to forgive the mistakes of the past, or will one betrayal lead to another?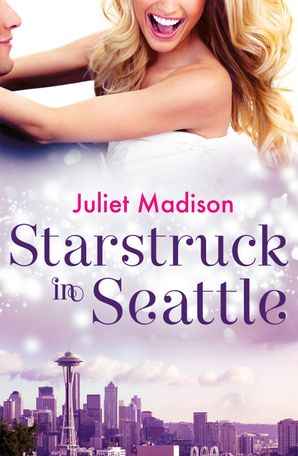 A sparkling story from the Queen of Ro–magic comedy!
Aspiring actress Anna Hilford might only have a small role in a leading television drama, but she longs to be dreamboat Karl Drake's leading lady. Sick of being loveless and overlooked, Anna seeks the help of intuitive love coach, Lulu, from LuluTheLoveAngel.com to give her the courage and determination to follow her destiny.
But fate has different ideas, Lulu has undisclosed power, and Anna is about to realise that life happens while you're busy making plans…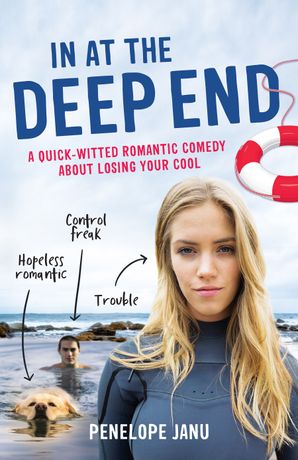 A quick–witted, contemporary romance about losing your cool.
What woman doesn't love a real–life hero? Harriet Scott, for one. The fiercely independent daughter of famous adventurers, she grew up travelling the world on the environmental flagship The Watch. So when Harriet's ship sinks in Antarctica and she has to be rescued by Commander Per Amundsen, an infuriatingly capable Norwegian naval officer and living breathing action hero, her world is turned upside down.
Like their namesakes, the original Scott and Amundsen who competed to reach the South Pole first, Per and Harriet have different ways of doing things. Per thinks Harriet is an accident waiting to happen; Harriet thinks Per is a control freak. But when Harriet realises that Per is the only one who can help her fund the new ship she desperately wants, she is forced to cooperate with him.
Per refuses to assist unless Harriet allows him to teach her to swim. But there is more to Harriet's terrible fear of water than meets the eye. Can Harriet face her fears and come to terms with the trauma and loss of her past? And will she begin to appreciate that some risks are well worth taking–and that polar opposites can, in fact, attract?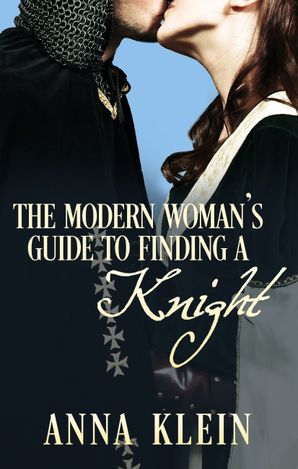 All's Faire in love and war…
Connie leads a double life. During the week, she is an up–and–coming designer and dressmaker, creating sleek, elegant gowns for the wealthy elite. But come the weekend, Connie becomes Lady Constance, a member of the House Felicitous at the local Renaissance Faire, creating beautiful historical garments for herself and her friends and teaching dancing to fair attendees. Fearing loss of business should her stylish clientèle discover her extracurricular activities, Connie keeps her professional life and her faire life carefully separate. However, everything changes when she's saved from certain death by Sir Justin: a rising star in the joust and an actual knight in shining armour.
Behind his mask as Sir Justin, Dominic is confident and charismatic, but out of his armour, his courage fails him, and to his own horror he finds himself accidentally pretending to be his own best friend. Suddenly, he is in Connie's life as two different men: the elusive Sir Justin who courts her over the internet and from behind a suit of armour and Justin's 'best friend' Dominic who hangs out at her apartment and helps her move. The lie only grows bigger and Sir Justin finds himself faced with the most frightening challenge he can imagine: extricating himself from his lie and winning Connie's heart as his true self.
But there's something rotten afoot at the Faire, something that threatens its future, the community that has grown there, and even Sir Justin's life. Will Lady Constance find the courage to step up and risk everything to defend her friends, save the Faire, and rescue her knight?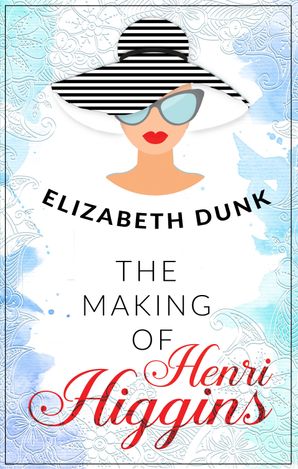 He thought it was all a game…until he grew accustomed to her face.
Henri Higgins is bored by everything – his life, his work, even the models he regularly sees socially (and privately). So when a close friend suggests a high–stakes, friendly competition, a 'fame' game, Ree leaps at the opportunity for a little shake–up in his daily routine. The rules are simple: the competitors are to take the first person that they meet at a certain time and make them as famous as possible within two weeks.
But Ree doesn't expect Elizabeta.
Elizabeta Flores del Fuego has a plan. An office manager by day, she moonlights at a number of creative Canberra businesses by night to learn all she can about the fashion industry and put her in the best place possible to help launch her beloved daughter, Angelina's design career. Cleaning the office of Higgins Publishing is just one of those jobs, but when Henri Higgins offers her a week's worth of work and a paycheque large enough to get Angelina Designs on its feet, it's an offer she can't refuse.
But Elizabeta doesn't expect Ree, and neither expect the lessons in love they're both about to learn.