It's International Women's Day this Monday, on March 8, which is an occasion to celebrate and recognise women's contribution to the contemporary society in different areas. It is the perfect time for us to revisit our resilient and tough heroines in some of our favourite romance fiction!
All of the women on this list display outstanding ability to adapt to new environments and overcome challenges in their lives, while on their journey to explore different sides of themselves…
---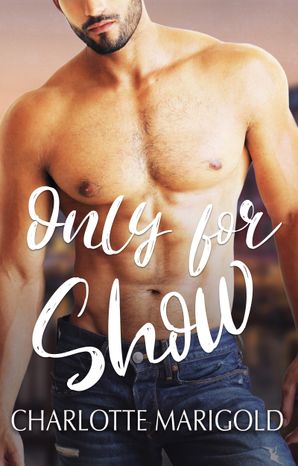 Enemies to chocolate lovers.
Sofia Beaumont and Roberto Conti's relationship is only for show – a twisted fairytale manufactured for the Italian tabloids. But when the reclusive chocolatier unites with her family's CEO playboy nemesis their sizzling chemistry is blatantly real. To Sofia's alarm, her faux boyfriend is a seductive wolf in smoking hot sheep's clothing; in Roberto's embrace she's in danger of losing all her senses.
Neither Roberto nor Sofia are prepared for the intense sexual awakening and emotional roller coaster as family loyalty collides with personal desire. Bound by their messy past, love of chocolate and forbidden attraction, the lines between fantasy and reality blur. But as the power of sensory memory unlocks devastating secrets to the past, will their chance at love be forsaken?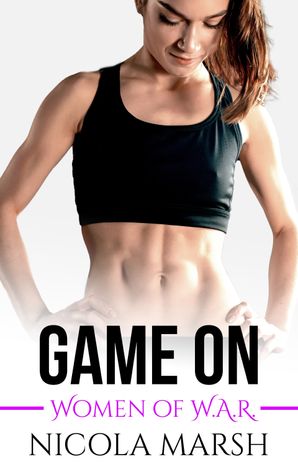 One thing I need to decide for myself … am I playing to win, or playing for keeps?
Angelica Bryant
Football is my passion. Right now, I have a chance to make my dream of being the best midfielder in the Women's Aussie Rules competition a reality. And soon I'll finish my studies and succeed in a role in sports management. For now, working in my dad's bar pays the bills. Even if he used to be a world–famous soccer legend and can't care less about Aussie Rules.
I won't let anything get in my way. Not even the hot–as–hot one–night stand who, oh yes, just turned out to be Jaxon Flint, one of Australia's most successful sports agents … and he's offered me a job. We've agreed we have to forget about our attraction to both stay on the track we've laid out for ourselves. So why does the idea of being with Jaxon make me want to take the biggest risk of my life? It's game on.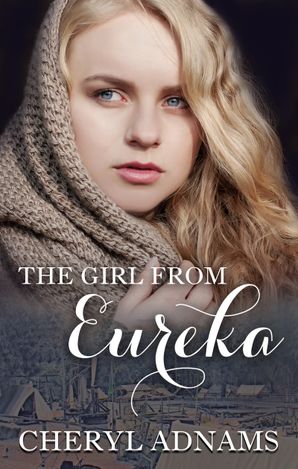 On the sun-drenched goldfields of Eureka, a wild colonial girl and an honour-bound soldier will break all the rules to claim a love worth more than gold …
Ballarat, Australia 1854
Gold miner Indy Wallace wants nothing more than to dig up enough gold to give her mother an easier life. Wild and reckless, and in trouble more often than not, Indy finds herself falling for handsome, chivalrous, British Army Lieutenant Will Marsh. But in the eyes of immigrant miners, soldiers are the enemy.
Will has been posted to Ballarat with a large contingent of Her Majesty's Army to protect the Crown gold and keep the peace. But once he meets rebellious Indy, he doubts he'll ever be at peace again. As Will and Indy's attraction grows, their loyalties are tested when the unrest between miners and the military reaches breaking point.
On opposite sides of the escalating conflict, can their love survive their battle of ideals? And will any of them survive the battle of the Eureka Stockade?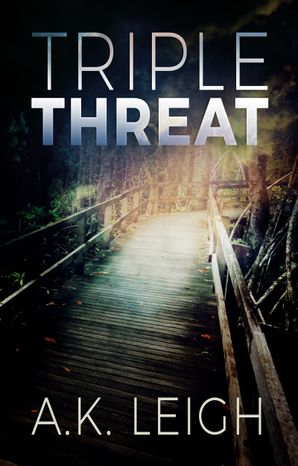 They're beautiful, accomplished, and they have identical interests…
In their spare time, identical triplets the Farris sisters work together to solve cold cases. Lizzie uses her skills as a Criminal Profiler, Nina her Scenes of Crime Officer experience, and Carrie assists through her work as a both a Forensic Scientist and Forensic Anthropologist.
Romantic and idealistic, Lizzie is picky about men. But despite the good–natured teasing of her sisters, she refuses to settle for anything less than 'The One'. She loves her life, her job as both a profiler and a university lecturer, and her sisters, and won't make changes for anything less. If that makes her unrealistic, then so be it.
Gabe Montcoeur has just moved across Australia from Perth to Cairns and starts a job as a journalism teacher at Cairns University: the same university where Elizabeth Farris works. On the surface, the move seems innocent, but he has an ulterior motive. Gabe wants to elicit the aid of the Farris sisters in solving the murder of his family members, and the only way to circumvent their notorious 'no contact' policy is to reach out to them in person.
But when Gabe meets Lizzie for the first time, the attraction is instantaneous – and mutual. The deeper they fall into each other, however, the more guilty Gabe feels about his real motivation for getting close. Lizzie wants the real deal, the one, true love – can Gabe ever offer her the future she deserves if he keeps holding on so tightly to the past?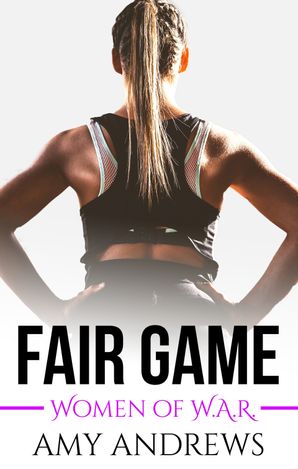 Darcy Clarke
There's nothing I wouldn't do to play for the Brisbane Banshees in the new Women's Aussie Rules league. I think I've proved that given that I'm willing to put up with the coach being my ex, Tony. He may have stomped over my heart, but I've moved on, and I'm focused on my team. I don't need any men in my life–apart from Levi, of course, my roommate, and friend. And my saviour, now that I've corked my thigh in our first game, and need his sports massage skills to get me back on the field. What I feel when Levi touches me … is making things very complicated.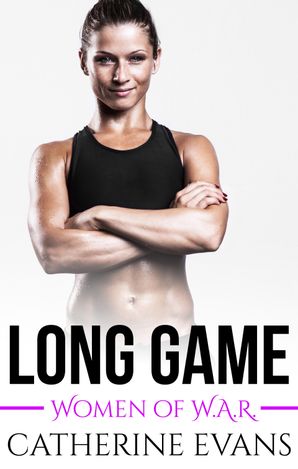 I'm following one of my dreams … but do I dare to follow my heart?
Cress Kennedy
One thing everyone in Grong Grong knows about me: it's always been my dream to play Aussie Rules Football. And now the Sydney Sirens are signing me for the new Women's Aussie Rules competition. I'm headed to Sydney. To stay with my brother's best friend. Quin. But here's one thing no–one in Grong Grong knows about me: how much I want Quin to see me as a woman, and take him for myself…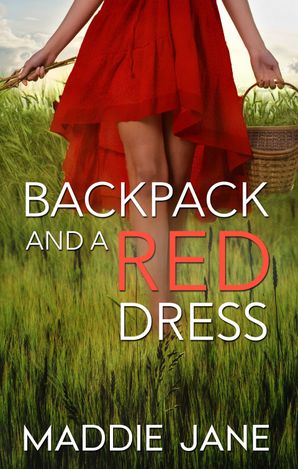 A fresh contemporary romance about a lonely girl looking for love, family and the perfect dress.
Managing a flailing second–hand clothes shop in an English village is not part of Cally Kirkwood's life plan. But she's travelled across the world to meet her birth father and she won't leave until he acknowledges her.
But life happens when you're busy making plans, and Cally soon finds herself completely invested in converting the grungy shop into a beautiful vintage clothing store, despite the opposition of her new employer's son, Sam Hunter.
Sam is instantly attracted to Cally but can't figure her out. There's something she isn't telling him and he doesn't know whether to trust her–yet he can't stay away.
An unexpected discovery means Cally must decide whether her true loyalty lies with her father or Sam. She thought she'd do anything to find love; but choosing between her past and her future may leave her with no love at all.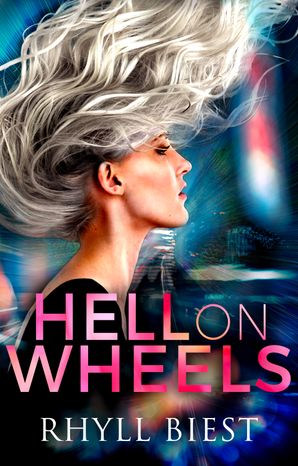 An imperious princess, an arrogant mercenary, a marriage of convenience, and one hell of a roller derby bout.
Princess Valeda fled Hell to hide from her mad brother, but a war on her realm sees her dragged straight back to seal a military alliance through marriage. Her betrothed? The Captain of Bloodshed and Slaughter, a royal bastard with blood black as night whose passion for her might prove as dangerous as the war with her brother. Valeda is going to need all of her wits, treachery and cunning–and some lessons learned through demon roller derby–to overcome her past, defeat the enemy, and survive her marriage.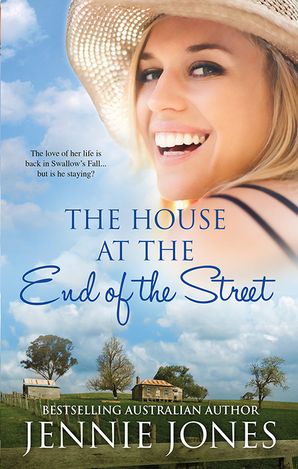 Bestselling Australian author Jennie Jones takes us back to Swallow's Fall for one more story: Gemma has a burning need to stay and make a home. All Josh has ever wanted is to get out. Now he has the chance, and all he needs to do is tie up a few loose ends…
Gemma Munroe loves hard, laughs hard and plays hard. Or at least she did before today. Her dream is finally within her grasp – owning the toy shop in Swallow's Fall and establishing herself permanently. Only one person has the power to get in her way: Josh Rutherford – the love of her life who kissed her and left her ten years ago is coming home.
Josh will be in town for five days. Only five days. He'll finally sever the ties to a youth filled with poverty by selling the properties that are now his. He's returning healthy, wealthy and emotionally stable, and then he'll leave forever. It's all in the plan. Everything…except for Gem. He never forgot her, but he definitely forgot the effect she has on him. Now she's got problems, and he can't seem to leave without trying to help her solve them.
The town itself also has its own plans: Gemma and Josh are thrown together in Speed–Date fiascos, kissing experiments, bar fights and an issue with the North Star – Josh's compass and the road to his next adventure. Seven weeks later Josh is still in town. Gem has to get through her best friends' wedding and Josh has to get over Gem. Because he's not staying. Is he?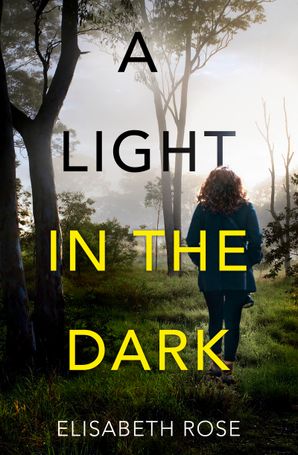 Can a dream hold the answer to a violent crime … and bring two people together?
Since the deaths of her father and stepmother nine months before, Mia Petros has suffered a terrifying recurring dream which implies that their deaths were not a murder-suicide at the hands of her father–as the police decided–but a double murder.
In Taylor's Bend to clear and sell her father's house, Mia, driven to breaking point by the dream and unnerved by the simmering resentment her appearance has aroused, is determined not to leave the bleak midwinter town until she has answers.
Local newspaper editor Arlo McGuiness, an ex-investigative journalist avoiding his own troubled past, is intrigued by the mystery and by Mia, especially when she tells him about her dream. His old, familiar urge to find the truth is awakened. But his probing engenders trouble–nasty comments are followed by malicious acts, and before long Arlo and Mia face escalating violence, their lives in danger.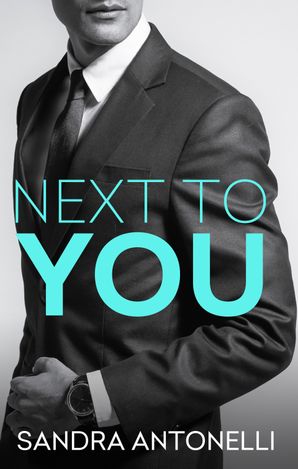 A witty, quirky and unexpectedly moving story about cinema, secrets and a complicated love affair.
A love of '70s bubblegum pop music isn't the only unusual thing about William Murphy – being a six–foot–three albino also makes a guy stand out. Will's life is simple and he likes it that way. But when he meets his new next–door neighbour, complicated begins to look rather attractive.
Caroline's trying to put her past behind her and grab life by the balls, which means finding new friends besides her dog, Batman. Will offers her neighbourly friendship, and as they bond over old movies, Caroline regains her confidence and unexpected love blooms.
But real life's not like the movies, and their cute romantic comedy goes all Fatal Attraction when her vengeful ex shows up. Will learns that nothing about Caroline is quite the way it looks, and his simple life turns more complicated than he could ever imagine.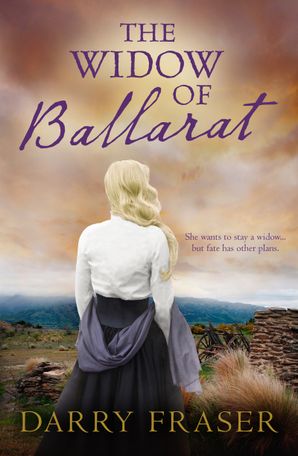 1854, Ballarat, Victoria When Nell Amberton's husband is shot dead by a bushranger, there are few who grieve his passing, and Nell least of all. How could she miss the monster who had abused her from the day they wed – the man who had already killed his innocent first wife? But his death triggers a chain of events that seem to revolve around the handsome bushranger who murdered him – a man to whom Nell, against her better judgement, is drawn.
But Nell has far more than a mysterious stranger to worry about. With a mess of complications around her late husband's will, a vicious scoundrel of a father trying to sell her off in matrimony, and angry relatives pursuing her for her husband's gold, she is more concerned with trying to ensure her safety and that of her friend, goldfields laundry woman Flora, than dealing with the kind of feelings that led her astray so catastrophically before.
After the violence on the goldfields, Nell's fate also hangs in the balance. It seems that, after all, she might need to do the one thing she has avoided at all costs … ask for the help of a man.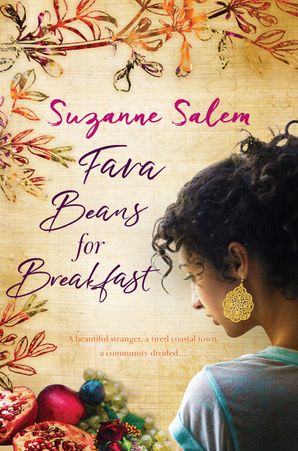 What if moving to a crumbling Australian coastal town meant giving up your only dream?
In 1974, Nayeema reluctantly leaves Sydney's inner city to move to Burraboo, a tired coastal town, with her husband Fawzy. In doing so, Nayeema surrenders her only dream, but once there she falls under the sway of new infatuations.
On a houseboat in the pristine bay nearby, she sells the comforting food of her Egyptian childhood, but keeps her income a secret from her husband. Through this act of defiance and independence, Nayeema unwittingly unlocks a mysterious connection with her new land.

Then everything changes when a local teenage girl goes missing and racial tensions ignite in the town.
As Nayeema's houseboat arrangements become more entangled, her yearnings must fight her own history, the impetuous jinn and each other, to finally reveal the mystery of the strange birthmark that prickles on her chest.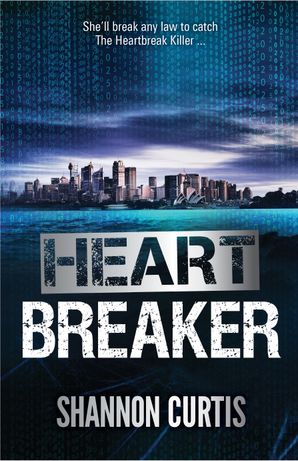 She is prepared to break the law to catch a killer, and he has sworn to uphold it. Neither expected the murderer to be a cunning serial killer already planning his next kill – her.
She'll do whatever it takes to track this killer …
Harmony Talbot's world is destroyed when she arrives home and discovers her cousin's dead body, left with a single white rose as the killer's calling card. Lightning shouldn't strike twice, but this is the second unsolved murder in Harmony's family. Harmony is determined that this time there will be justice, even if she has to track down the culprit herself.
Homicide detective Bern Knight is good at catching criminals. Though meaningful, his work leaves little time for relationships, and the last thing he needs is a beautiful, bumbling amateur sleuth getting herself into trouble. Whoever committed this crime is no ordinary murderer; he's a ghost, leaving behind no evidence until more bodies with the same sadistic markers start turning up.
As a digital forensic investigator, Harmony has a special set of skills that she's fully prepared to use, no matter how much the stern detective is against her interference. Tracking the killer is no easy feat, but Harmony lures him out of hiding. Except now she's the one in the killer's crosshairs…
By Katie Chan