With amazing TV shows and movies like The Bold Type, Younger, Second Act and The Good Fight populating our screens and streaming queues at the moment we are definitely having a renaissance of amazing content focused around celebrating strong, intelligent, ambitious women in the workplace. Whether they're sassy millennials working for a magazine (The Bold Type), a group of fiery, bold lawyers determined to rebuild their reputations (The Good Fight) or older women striking out into the corporate world (Second Act, Younger), these shows and movies are smart, funny and modern.
What's perhaps most wonderful about these shows is that they don't shy away from romance, these women encounter all types of romantic connection; however, what's striking, is that their romances (with men and women), is just another part of these fulfilling three-dimensional stories, exploring the experience of the modern woman in the contemporary workplace. So, we've pulled together a list of our favourite romance novels that celebrate strong, complex women who work!
The Hating Game
NEMESIS [n]
A long-standing rival; an arch-enemy
A person's undoing
Joshua Templeman
Lucy Hutton, baker-of-cakes, exemplary assistant and professional 'nice girl', is waging war. She's got the whole office on her side – except for tall, dark and charmless Joshua Templeman. He's been nothing but hostile since the moment they met and now it feels like nothing matters as much as taking him down.
Trapped together under the fluorescent lights, they become entrenched in an addictive rivalry. There's the Staring Game, The Mirror Game, The HR Game. Lucy can't let Joshua beat her at anything, especially when a huge promotion comes up for grabs.
Finally she's going to destroy the man she can't seem to get out of her office, the man she hates, the man who's taking up far too much space in her head. If Lucy wins, she'll be Joshua's boss. If she loses, she'll resign. The race is on – but the real games have only just begun . . .
The Kiss Quotient
A heartwarming and refreshing debut novel that proves one thing: there's not enough data in the world to predict what will make your heart tick
Stella Lane thinks mathematics is the only thing that unites the universe. She comes up with algorithms to predict customer purchases, a job that has given her more money than she knows what to do with and far less experience in the dating department than the average thirty-year-old.
It doesn't help that Stella has Asperger's and French kissing reminds her of a shark getting its teeth cleaned by pilot fish. Her conclusion: she needs lots of practice – with a professional. Which is why she hires escort Michael Phan. Gorgeous and conflicted, Michael can't afford to turn down Stella's offer and agrees to help her check off all the boxes on her lesson plan, from foreplay to more-than-missionary position.
Before long, Stella not only learns to appreciate his kisses but to crave all of the other things he's making her feel. Their no-nonsense partnership starts making a strange kind of sense. And the pattern that emerges will convince Stella that love is the best kind of logic . . .
Legal Passion
Hotshot lawyer Stone Michaelsen never loses a case, but rival Hillary Bellows is determined to beat him in court. When they're alone together, the gloves – and clothes – come off. Uptight in court yet naughty in private, they can't keep their hands off each other, and their jobs are on the line. Real feelings emerge, raising the stakes and turning sexy sparks into a roaring fire!
Sleepless in Manhattan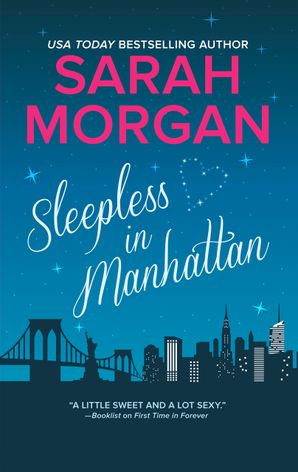 Cool, calm and competent, events planner Paige Walker loves a challenge. After a childhood spent in and out of hospitals, she's now determined to prove herself–and where better to take the world by storm than in the exhilarating bustle of Manhattan? But when Paige is let go from the job she loves, she must face her biggest challenge of all–going it alone.
Except launching her own events company is nothing compared to hiding her outrageous crush on Jake Romano–her brother's best friend, New York's most in–demand date and the only man to break her heart. When Jake offers Paige's fledgling company their big chance, their still–sizzling chemistry starts giving her sleepless nights. But can she convince the man who trusts no one to take a chance on forever?
The Wedding Date
A groomsman and his last-minute guest are about to discover if a fake date can go the distance in this fun and flirty multicultural romance debut.
Agreeing to go to a wedding with a guy she gets stuck with in an elevator is something Alexa Monroe wouldn't normally do. But there's something about Drew Nichols that's too hard to resist.
On the eve of his ex's wedding festivities, Drew is minus a plus one. Until a power outage strands him with the perfect candidate for a fake girlfriend…
After Alexa and Drew have more fun than they ever thought possible, Drew has to fly back to Los Angeles and his job as a pediatric surgeon, and Alexa heads home to Berkeley, where she's the mayor's chief of staff. Too bad they can't stop thinking about the other…
They're just two high-powered professionals on a collision course toward the long distance dating disaster of the century–or closing the gap between what they think they need and what they truly want…
The Importance of Ernestine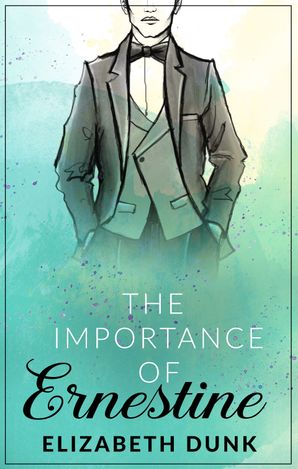 Love isn't easy in the cutthroat world of Australian politics…
Cecily Carter and Gwen Fairford have both started a fantastic new life in Canberra – jobs they love, a fabulous friend (each other) and even, it seems, the perfect men. Or at least, they could be perfect, if they changed political allegiances.
Alec Moncrieff and John Worthing are leading perfect lives: great jobs, a great friend (each other) and even great new relationships. But when they are caught out in a lie, everything begins to fall apart. Alec, so used to manipulating everything to his own satisfaction finds he can't manipulate his way out of his feelings. And Cecily's past is about to roar into the public domain. Will Gwen and Cecily give their men a second chance, or is love just another empty campaign promise?
Now go out there and rule the world! You go girl!