Bridgerton catapulted Regency novels to the forefront of everyone's mind again. Here, the authors of two new Regency novels – Lord Somerton's Heir by Alison Stuart and The Unworthy Duke by Charlotte Anne  – discuss the Regency era's enduring hold over readers.
---
Romance.com.au: Regency seems to be everywhere at the moment. Why the fascination with this period?
Alison Stuart: It offers readers a fantasy world, pure and simple, fuelled by Jane Austen and later Georgette Heyer. It takes them to a mannered time and a mannered class, where men and women dressed beautifully and behaved impeccably. It was a bright intermission between the stiff formality (and hideous wigs) of the Georgian period and the straitlaced Victorian period. Books set in this period whisk the readers into a world of silk ball dresses and candlelit ballrooms and promises of whispered conversations.
Charlotte Anne: Also, I think it has a lot to do with current authors really pushing back at stereotypes. Every year we're getting more diversity in our reading material which means that more readers find their niche within the Regency genre.
Romance.com.au: How does fictional Regency differ from the real Regency period – for example, the world of Bridgerton?
Charlotte Anne: Regency London was a multicultural city, but unfortunately the voices of marginalised populations aren't prevalent in the primary sources used to explore the era. This makes it difficult to determine what constitutes historical accuracy when we talk about things such as ethnicity, gender and sexuality. Still, I think the success of Bridgerton is proof that romance consumers seek – and relish – diversity in their fiction.
Alison Stuart:  Another difference is that behind the elegant facade of the Regency period buildings we see in Bridgerton, the construction was rough. You didn't want to be poor in Regency Britain. You could be hanged for stealing a loaf of bread … or transported to New South Wales, as my ancestress was! You will never read about the lower classes in Regency romance … unless they are servants or tradesmen or coach drivers. There is no fantasy to be found in the lives of everyday people, unless they are suddenly transported to the ranks of 'the ton' (as my hero in Lord Somerton's Heir is).
Romance.com.au: So how important is historical accuracy in writing your own Regency characters?
Alison Stuart:  The characters have to live and breathe in a way that is authentic to their period and upbringing. I've read too many Regency romances where this doesn't happen – where heroines behave like Modern Misses and heroes are 'sensitive new age guys'! The girls can be feisty but they must still work within the confines of their upbringing and class and, yes, the guys can display a degree of sensitivity but there has to be a backstory to explain that degree of insight.
Charlotte Anne: Most importantly, I believe we need to recognise that many of our modern sensibilities don't necessarily align with parts of Regency society. That's why I personally love to write heroines who have – or develop during the story – a strong sense of their own self-worth and who aren't afraid to push against societal expectations, just like Ellen, who, at the beginning of The Unworthy Duke, takes her future into her hands when she seeks employment in London as a lady's companion.
Romance.com.au: Are there any writing challenges specific to Regency romance?
Charlotte Anne: Definitely how slow the post was back then! I had to change a large portion of the plot of the book I'm currently writing when I realised just how many months it would take a letter to travel from London to China. I have an archaeological background, so I find history absolutely fascinating, but I don't want to be such a stickler for historical detail that I stunt the flow of the story, especially when referencing a specific historical event … but I couldn't mess with the Royal Mail!
Alison Stuart:  If you don't get it right, someone will notice! Many readers of Regency romances harbour an encyclopaedic knowledge of the period and woe betide the writer who gets a minor detail wrong … be it an item of costume or the time the Bath coach left from a certain inn in London. You can't rely on other fictional depictions of Regency you might have read – for example, Heyer did not have access to the resources of modern writers and there is a danger in taking her depiction of the Regency as gospel!
---
ABOUT THE AUTHORS: Alison Stuart & Charlotte Anne
Alison Stuart: Australian author Alison Stuart began her writing journey halfway up a tree in the school playground with a notebook and a dream. Her father's passion for history and her husband's love of adventure and the Australian bush led to a desire to tell stories of Australia's past. 
She has travelled extensively and lived in Africa and Singapore. Before turning to writing full time, she enjoyed a long and varied career as a lawyer, both in private practice and in a range of different organisations, including the military and the emergency services.
Alison lives in a historic town in Victoria.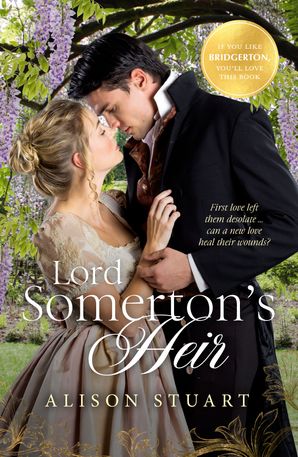 First love left them desolate … can a new love heal their wounds? A tale of second chance love in aristocratic Regency England, for lovers of all things Bridgerton.
Charlotte Anne: With a degree in archaeology, Charlotte Anne now pens steamy historical romances. She's been writing for as long as she can remember, and in her spare time she's climbed to Mt Everest Base Camp and has earned her black belt in taekwondo. She's even a pretty good shot with a bow.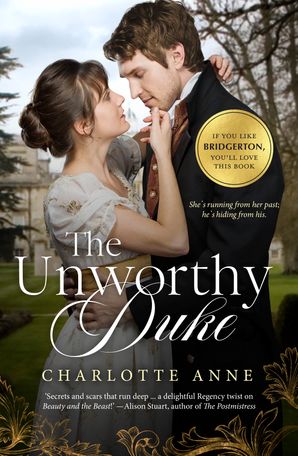 Witty, passionate and fast-paced, this sparkling debut Regency romance is a must-read for any fan of Georgette Heyer, Julia Quinn or Loretta Chase.