Let's be honest, the world is a bit of a scary place at the moment, and with so much negative media, frightening news stories and depressing social media feeds, sometimes the best thing to do is switch off, and curl up under a blanket with a great romance book. Because what genre is better than romance at giving us those warm fuzzy feelings?
So, we have gathered together this bumper-list of fantastic, diverse, entertaining reads so you can indulge in some self-care with a great new book, there's something for every reader here!
P.S each of these books should be available as e-books, print books available for delivery via Amazon, millsandboon.com.au, or Booktopia, and to borrow digitally on BorrowBox from your local library so you don't have to leave your home to find great new reads.
Romantic comedies to giggle along with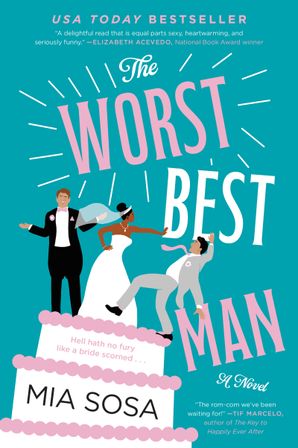 "A romantic comedy that's fun and flirty, young and fresh." – PopSugar
A wedding planner left at the altar Yeah, the irony isn't lost on Carolina Santos, either. But despite that embarrassing blip from her past, Lina's offered an opportunity that could change her life. There's just one hitch… she has to collaborate with the best (make that worst) man from her own failed nuptials.
Marketing expert Max Hartley is determined to make his mark with a coveted hotel client looking to expand its brand. Then he learns he'll be working with his brother's whip-smart, stunning-absolutely off-limits-ex-fiancée. And she loathes him.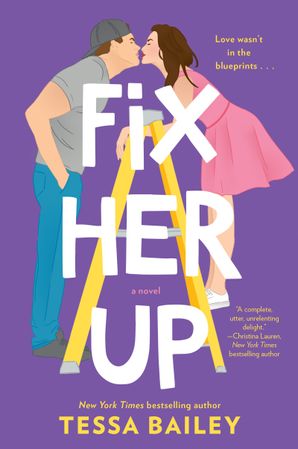 Travis Ford was major league baseball's hottest rookie when an injury ended his career. Now he's flipping houses to keep busy and trying to forget his glory days. But he can't even cross the street without someone recapping his greatest hits. Or making a joke about his… bat. And then there's Georgie, his best friend's sister, who is not a kid anymore. When she proposes a wild scheme-that they pretend to date, to shock her family and help him land a new job-he agrees. What's the harm It's not like it's real. But the girl Travis used to tease is now a funny, full-of-life woman and there's nothing fake about how much he wants her…
Thrillers that'll make your heart race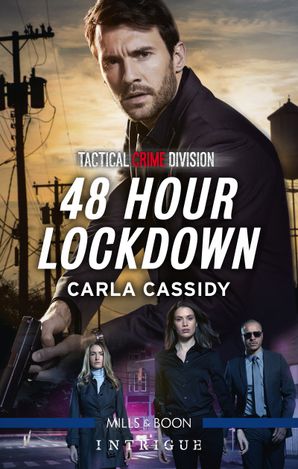 The Tactical Crime Division — TCD — is a specialised unit of the FBI. They handle the toughest cases.
A school invasion turned lockdown in North Carolina is just an average assignment for the TCD unit. But it becomes personal for hostage negotiator agent Evan Duran when he learns Annalise Taylor is the teacher holed up with the students. He'll need every resource available at TCD and every ounce of his expertise to turn this disastrous situation into a rescue mission — and if he succeeds, maybe reunite with the woman he never stopped loving.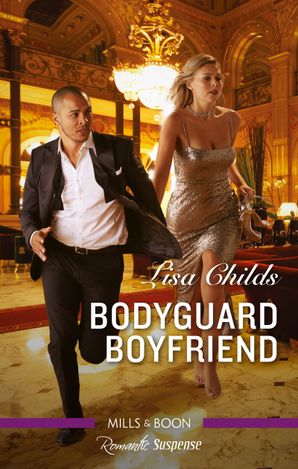 He can handle killers. But guarding a beautiful woman? He's defenseless.
Tyce Jackson's had some dangerous undercover assignments. But acting as Bella Holmes's boyfriend is his riskiest yet. Because heiress Bella isn't what he'd expected. And focusing on protecting her is proving to be a colossal challenge. Despite their mutual distrust, their seismic attraction is off the charts. But with killers watching Bella's every move, Tyce must not lose his cool — or his heart.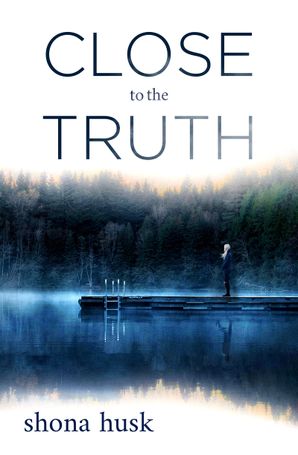 Is the truth worth dying for?
TV biologist, Jasmine Heydon, escaped Bitterwood once. She was 16 and run out of town by the cops for the crime of being born on the wrong side of the tracks. Ten years later, she's changed a lot but Bitterwood hasn't. The town's only claim to fame is the legend of the River Man, a murderous creature who first killed a century ago. Back in town to film a show about the River Man, Jasmine plans to put the mystery to rest once and for all.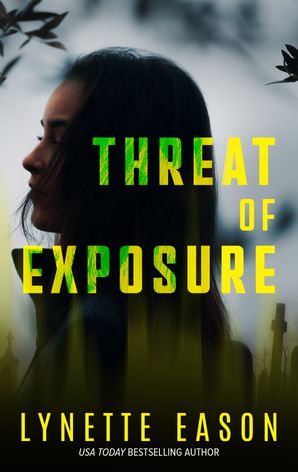 Pages full of indecipherable codes are all that stand between DEA agent Brock Martin and drugs crossing the border. But if he wants to crack the case, he'll have to work with Texas Ranger Gisella Hernandez. Brock feels the case is way too dangerous for a female agent — especially one who refuses to admit she needs protection. Yet as they work together under the most dangerous threat of exposure, Brock discovers Gisella is stronger than she seems. And that his cowboy heart isn't so tough, after all.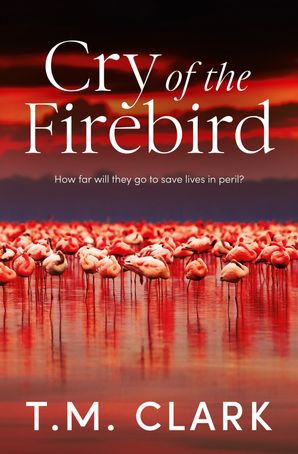 In the badlands of Africa, a resourceful doctor fights to save her patients' lives. Australian thriller writer T.M. Clark returns with a vivid, action-packed adventure in the tradition of Wilbur Smith.
Just a little bit sexy…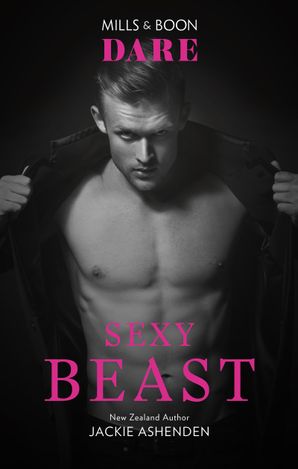 Everett Calhoun was born bad — but only he can make her feel so good.
Maintaining tight control — in business and in the bedroom — keeps my darkness in check. But I'd never let my girl-next-door best friend see the beast in me. Until Freya asks for a sexual favour…she's prepared to strip naked before me and let me take what I need. But will dominating the submissive redhead cost me my closest friend…or make me beg for something more?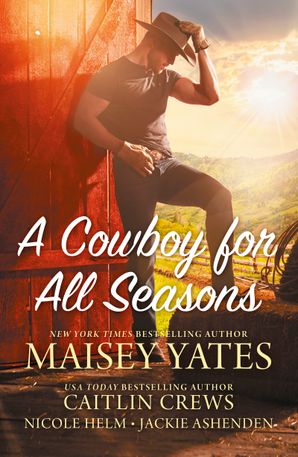 Discover the power of family in this uplifting quartet by New York Times bestselling author Maisey Yates, USA TODAY bestselling author Caitlin Crews, Nicole Helm and Jackie Ashenden.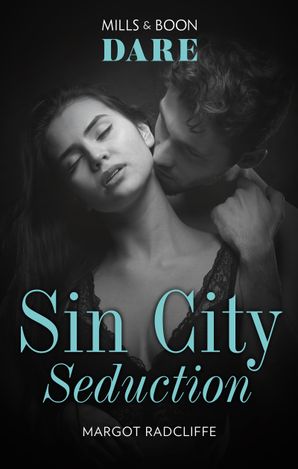 She can handle the heat. But can she handle him?
Food critic Parker Jones is certain that the most delicious thing in this Las Vegas barbeque joint is the restaurant's smoking-hot owner. And sexy restaurateur Hugh Matteson might prove too delicious to resist. But neither of them can afford for this to get serious. Besides, when you're cooking with a fire this hot, it's only a matter of time before someone gets burned…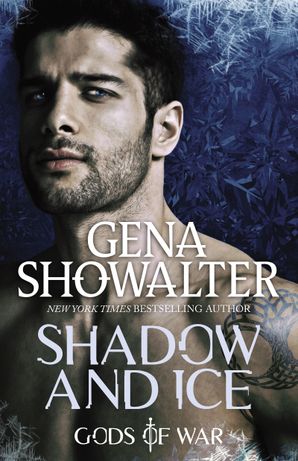 The New York Times bestselling author who brought you the Lords Of The Underworld, introduces a scorching new paranormal romance series… GODS OF WAR. The epic saga begins with book one, Shadow And Ice…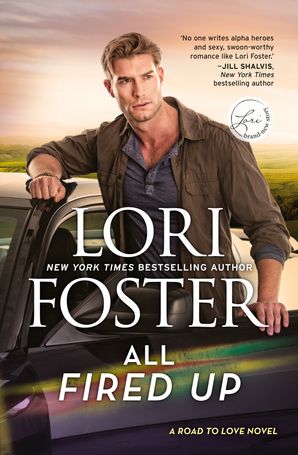 He's tantalising trouble she can't resist…
Charlotte Parrish has always wanted a certain kind of man: someone responsible, settled, boring. Bad boys need not apply. But when her car leaves her stranded and a mysterious stranger with brooding eyes and a protective streak comes to her rescue, she can't deny how drawn she is to him. In town searching for family he's never met, Mitch is everything she never thought she wanted – and suddenly everything she craves.
Heartfelt, uplifting reads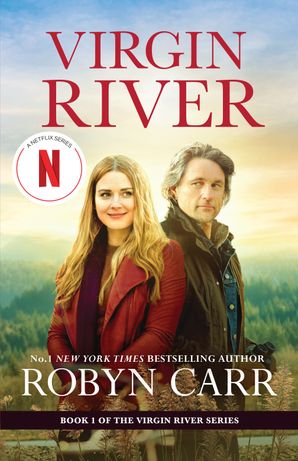 When the recently widowed Melinda Monroe sees an ad looking for a new local nurse she quickly decides that the remote mountain town of Virgin River might be the perfect place to escape her heartache, and to reenergize the nursing career she loves. But her high hopes are dashed within an hour of arriving-the cabin is a dump, the roads are treacherous and the local doctor wants nothing to do with her. Realizing she's made a huge mistake, Mel decides to leave town the following morning.
But a tiny baby abandoned on a front porch changes her plans…and former marine Jack Sheridan cements them into place.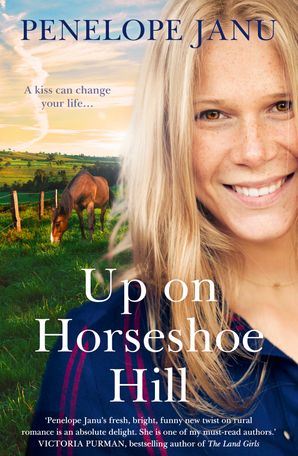 An infuriatingly attractive geneticist and wild animal vet, Finn Blackwood threatens not only the serenity of Jemima's present, but that of the future she has so carefully mapped out. But as their paths continue to cross, she finds her attraction to Finn impossible to counter, even as the trauma of her past threatens to undo her. Finn is fascinated by Jemima's solitary nature and unique vulnerabilities but Jemima knows all about loss and how to avoid it. Don't let anyone get close in the first place …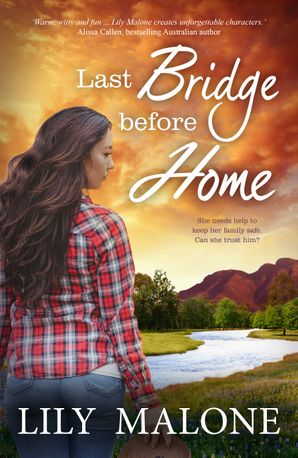 For Jaydah Tully, the country town of Chalk Hill has never felt like home. Home is a place to feel loved. Home is a place to feel safe. Jaydah's home life is dark in ways the close-knit community could never imagine.
Jaydah knows that the man she loves has never understood her need for secrets. Brix is a Honeychurch, she's a Tully – her family are Chalk Hill's black sheep. It's better for everyone if Brix stays away. But underneath her tough exterior, Jaydah is drowning. She has one chance to change everything. Is she brave enough to take the risk and let Brix in? Or will her father keep them apart forever?
Can they find their fresh start with roadblocks around every corner?
To care for her orphaned nieces and nephews, Daisy Anderson moved to a small town for a new deputy position – but now her job could be eliminated. With potential budget cuts looming, her only hope is to work with police chief Mitch Rainbolt to save their department's funds. But can their fight for her job lead to something neither dared wish for: a future together?
If I Never Met You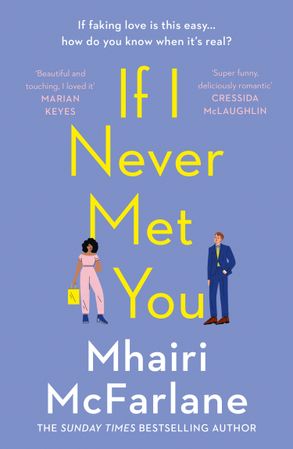 Laurie and Jamie have the perfect office romance
(They set the rules via email)
Everyone can see they're head over heels
(They staged the photos)
This must be true love
(They're faking it)
But this fauxmance is about to get complicated. You can't break your heart in a fake relationship – can you?
Contemporary sagas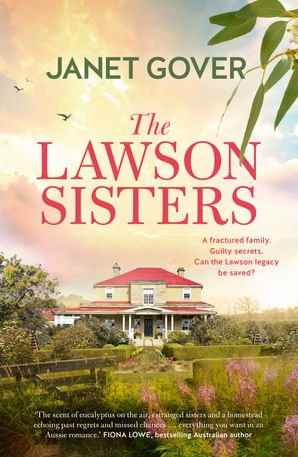 A heartfelt and compelling story of family, secrets and second chances, set in the heart of the beautiful Hunter Valley of NSW, from an award-winning new voice in Australian fiction.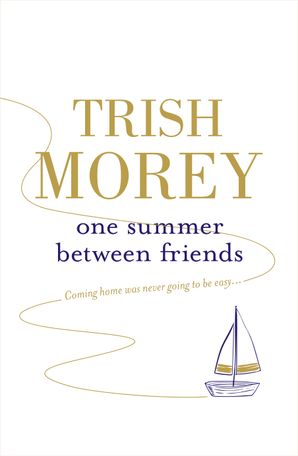 Australian author Trish Morey returns with a compelling and moving story about broken friendships and the rocky road of forgiveness. This summer, can these women overcome the pain of the past and find their way back to the friendship they once had?
Coming home was never going to be easy …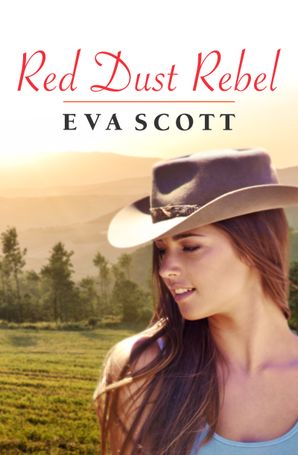 In the small town of Elliot's Crossing, things are never really in the past …A small-town romance about overcoming prejudice, second chances and setting the past free.
Travel back in time with something historical…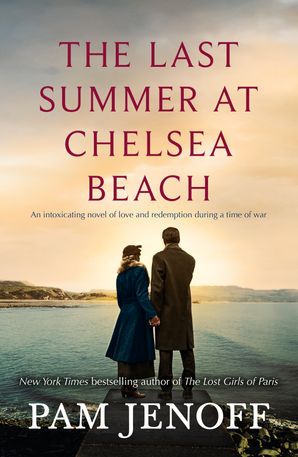 Young Adelia Monteforte begins the summer of 1941 aboard a crowded ship bound for America, utterly alone yet free of Fascist Italy. Whisked away to the seaside by her well-meaning aunt and uncle, she slowly begins to adapt to her new life. That summer, she basks in the noisy affection of the boisterous Irish-Catholic boys next door, and although she adores all four of the Connally brothers, it's the eldest, Charlie, she pines for. But all hopes for a future together are throttled by the creep of war and a tragedy that hits much closer to home.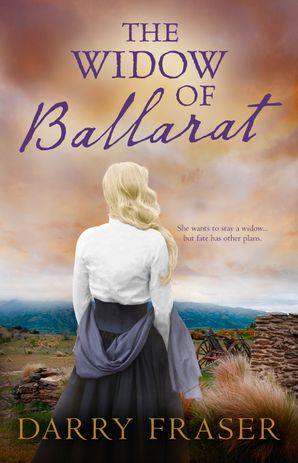 1854, Ballarat, Victoria When Nell Amberton's husband is shot dead by a bushranger, there are few who grieve his passing, and Nell least of all. How could she miss the monster who had abused her from the day they wed – the man who had already killed his innocent first wife? But his death triggers a chain of events that seem to revolve around the handsome bushranger who murdered him – a man to whom Nell, against her better judgement, is drawn.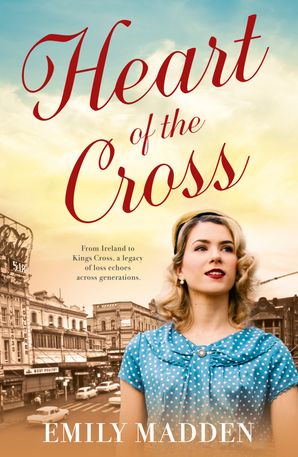 When her grandmother dies and leaves Brianna Hart a secret apartment in Kings Cross, Brie wonders what else Rosie was keeping from her. As Brie chases the truth of Rosie's past she uncovers an incredible story of passion, violence, love and tragedy. Is the Hart family's legacy of loss inescapable, or has Rosie gifted her granddaughter with a future of hope?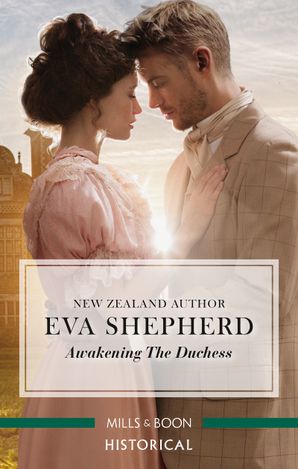 A marriage of convenience…and unexpected desires.
If Oliver Huntsbury, Duke of Somerfeld, hadn't burst into Arabella van Haven's backstage dressing room, her father would not have been able to blackmail them into marriage. His wealth has finally secured her a titled husband! Arabella is determined to be a wife in name only, their marriage unconsummated. But once they're alone together, she knows this experienced, seductive, charming man could undermine her resolve so easily…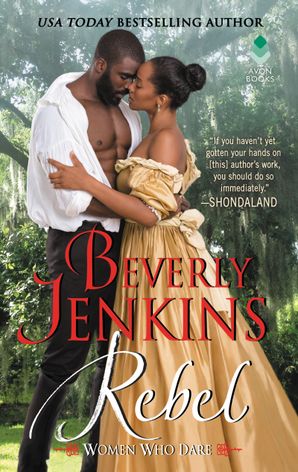 Valinda Lacy's mission in the steamy heart of New Orleans is to help the newly emancipated community survive and flourish. But soon she discovers that here, freedom can also mean danger. When thugs destroy the school she has set up and then target her, Valinda runs for her life-and straight into the arms of Captain Drake LeVeq. But when Valinda's father demands she return home to marry a man she doesn't love, her daring rebellion draws Drake into an irresistible intrigue.