As we head into May, the weather gets chilly, and we all pull out our sweatpants, Ugg boots and wrap ourselves in blankets. It's officially cosy season! And you know what goes best with blankets, sweat pants and mugs full of hot chocolate? ROMANCE BOOKS of course! So while we're staying at home, getting all cosy, you can fall in love over and over again with these Autumnal reads…
---
Fall in love with…a seductive Billionaire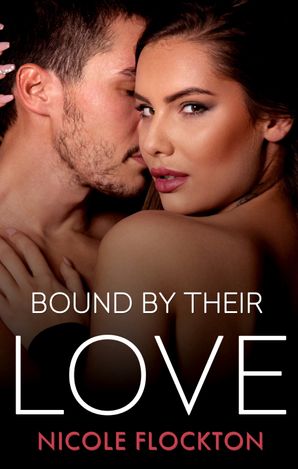 From Nicole Flockton comes the intense, emotional conclusion of her bestselling Bound trilogy…
Reclusive, exclusive and world renowned, Jeffrey Courteux might get a lot of attention for his exquisite jewellery, but he keeps his personal life under tight wraps. His solitary life fuels his creativity and keeps him sane, and he's not willing to give it up – until a pair of sexy legs in killer heels makes hiding away less appealing than it used to be…
Smart, driven and ambitious, Greta Adamas knows she's the only suitable candidate for vice president of her family's advertising firm. Landing the Jeffrey Courteux account for his new line of jewellery will only catapult her to the upper echelons of the advertising world, and nothing will keep her from achieving her dreams – not even the overwhelmingly attractive designer who won't leave her thoughts…
Mixing business with pleasure is always a potent cocktail, but one with consequences. What happens when two people who know what they want suddenly want something completely different – and completely out of their reach?
Fall in love with… a handsome ex-Policeman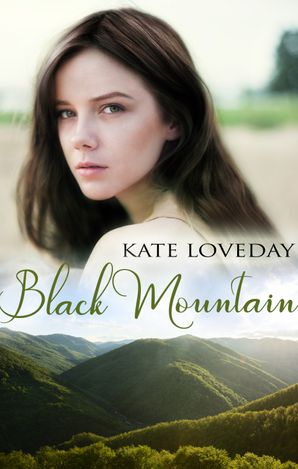 An adventure set in the Australian rainforest, where the race is on to discover a precious plant – and an even rarer kind of attraction.
Elly Cooper's friend Jackson has gone missing – along with a journal that contains her dead father's lifelong work and the recipe for a product he described as the 'fountain of youth', potentially worth millions.
The catch is that the main ingredient is a rare plant found only in the Daintree Rainforest in Queensland. And only her father knew where to find it.
Elly enlists the aid of ex–policeman Mitchell Beaumont to help her find Jackson, the journal and the plant. But someone else is on the trail of the precious plant, and it seems they'll stop at nothing – even murder – to get what they want.
It's a race against time in the tropical heat as Elly and Mitchell battle the perils of the rainforest – and the feelings growing between them.
Fall in love with… a devilishly sexy business rival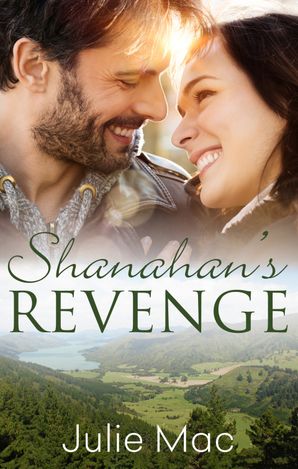 What happens when you fall in love with your worst enemy?
When the CEO of one of New Zealand's biggest companies steps down, heir apparent Kate McPherson and Australian outsider Sam Shanahan are left fighting for control of McPherson & Co.
But Sam hasn't just travelled to New Zealand for business. He's there to avenge the wrongs done to his mother three decades ago, and he's determined that no one–especially not his beautiful arch rival–will get in his way.
Poised to take over the company from her father, Kate has fought hard for her success and will do anything to defeat the stranger who's after her job–no matter how strong the chemistry between them.
Sam and Kate are driven apart by ambition and drawn together by fiery attraction. And between them sizzles a family secret that threatens to blow Kate's world apart.
Fall in love with… a Knight in shining armour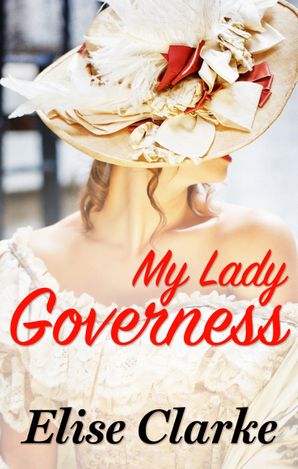 One knight, one runaway heiress, one rollicking romance: A breath of fresh air in Regency romance!
Proud and haughty, Lord de Waare is almost as medieval as his castle…until he accidentally abducts a governess, who turns out not to be a governess at all, and who shows this knight that his heart is not as armoured as he thought.
A girl with a dangerous past, Marina would happily disappear again, but since de Waare won't let that happen, then the least he can do is help her clear her name. But moving back into society is dangerous for her and for the stern man she's coming to love. She knows the rules of honour and society, and she won't allow de Waare to compromise the principles that define him.
But de Waare didn't become the Crusader by accepting defeat. Faint heart never won a fair lady, and de Waares always win.
Fall in love with… a all-Australian hero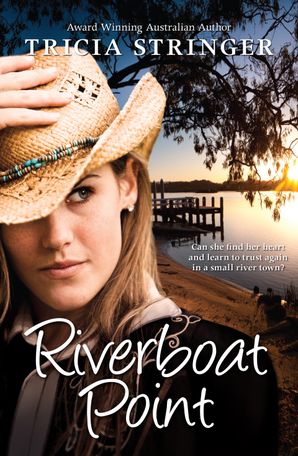 Savannah Smith's been hurt by life. She doesn't need people, then she meets Ethan Daly. In the peace of Riverboat Point, magic can happen.
Savannah has a chip on her shoulder. And no wonder: apart from her tough teenage years, a car accident not only claimed her parents' lives, but left her with permanent injuries.
She's not close to her little brother Jax either – although she's always been envious of his ability to just enjoy life. Jax moves to a small town, Riverboat Point, on the Murray River, and asks her to come too. She won't leave the city but when Jax disappears leaving a vague warning to watch out for the neighbours, she's forced to move and take over his houseboat business.
With no idea what to watch out for she keeps all the neighbours at arm's length, including the mysterious guy next door, Ethan. Savannah is attracted to her tall dark neighbour but won't admit it. She can trust no one. In spite of her fears, they work closely and she can't deny the chemistry. Finally, she lets her guard down – only to discover he has been lying to her all along…
Will Jax ever return, or has he met with foul play? Who is interfering with the houseboats and stealing from the business? Will Savannah find out the truth about Jax and Ethan's deal … and can she ever trust Ethan again?
Fall in love with… a rugged rural man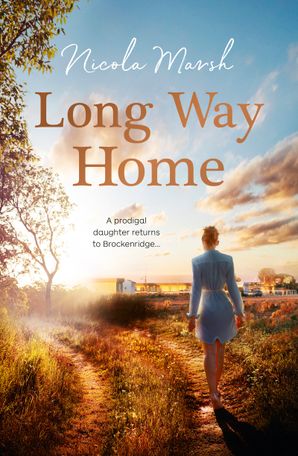 From USA Today bestselling Australian author Nicola Marsh comes a warm and winsome rural romance about second chances and belonging.
A prodigal daughter returns to Brockenridge…
Eleven years ago Ruby Aston left Brockenridge – and its small-town gossip – for the anonymity of the big city. Now, a grieving Ruby is forced to come home to the place she loathes. But it also means returning to someone she's always regretted leaving behind…
Connor Delaney is determined to prove himself and not get by on his family name alone. To do this he needs to acquire the local roadhouse. He never anticipated the owner would be the same 'bad girl' who ditched him at the high school ball and was never heard from again.
In following their hearts, will they lose what they've craved all along?
Fall in love with … a post-apocalyptic adventure hero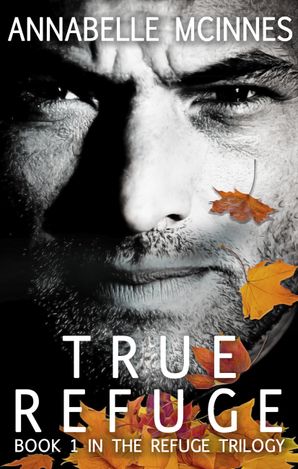 International bestseller and 2018 Australian Romantic Book of the Year Award Finalist.
Book one in an emotional, passionate, dramatic trilogy about a world gone to hell, and the hell we hold inside…
The human race has been all but wiped out, along with our best traits: compassion, empathy, and generosity.
Euan is a survivor. In a dystopian wasteland infused with violence and cruelty, he protects something invaluable. His love for Nick and the solace that comes with the connection keeps him from destruction, and offers him that most elusive and dangerous emotion of all –
hope.
But happiness comes at a price and a hunting trip leaves Nick vulnerable to the evil that still infects the world. When Euan returns, he finds Nick broken and bloody, irrevocably damaged in both body and soul.
Now Euan's only goal is to find a place for Nick to heal, a safe place, a refuge where they can rest, recover and repair their love. When they risk a raid on an abandoned house, they discover the unthinkable, the rarest treasure of all. A woman.
Fall in love with… a childhood crush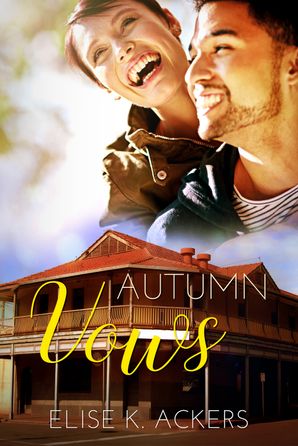 Olivia 'Lawless' Law is back …
The only thing that could get Olivia back to her childhood home of Denman is a call from her best friend. Sam is planning a wedding, and Olivia agrees to help. But from the moment she arrives, nothing goes to plan. Sam's got cold feet. The town's people are apparently never going to forgive and forget Olivia's Big Mistake. And Sam's big brother Cal — Olivia's first crush and the town's sole pub owner — is all grown up now, with a heart as scarred as her own.
Liv can't wait to get back to her life — far away from this judgemental town — but Sam's dug her heels in, which means Liv's spending a lot of time with Denman's favourite publican. Can Liv get her best friend down the aisle and win the town's forgiveness? And when it comes to Cal, can going back still mean moving forward?
Which books are you falling for this month?