I fell into the fantasy genre hard when I was in high school. I remember reading all six of The Mortal Instruments books in year 10 and after I had finished, I looked at the stack (that thick, THICK stack) and thought 'wow. All that useless knowledge about an imaginary world is in my brain. I could've been studying'. I had no regrets.
Unfortunately though, I ended up sidelining fantasy in my later high school years and didn't find my way back to it until now, about five years on. I blame the high school English curriculum for its largely classic-only text selection and uni for providing approximately zero downtime to read books of my own choice. Don't get me wrong, I do love learning about the classics and I think it's completely necessary to do so, but it did cause me to severely underrate anything fantasy.
*me never letting fantasy go again*
It was a combination of Netflix's new series Shadow and Bone and the big wide world of BookTok that finally not only reignited my love for the genre, but also gave me a new appreciation for it. Only relatively new to BookTok, I am constantly surprised just how big the reading community is and how influential it can be. The platform is also full of YA gems and I recently learnt that one of my favourite books from my teen years, E. Lockhart's We Were Liars, made it to the US best-seller list 6 years after its original publication date because of TikTok. The hashtag #wewereliars has 42 million views.
But if I thought that was impressive, I soon after learnt that #acotar has 1.1 BILLION views. For those of you in a similar state of BookTok ignorance I myself was in a few months ago, ACOTAR stands for A Court of Thorns and Roses, a popular fantasy series by Sarah J. Maas that has absolutely taken over TikTok. And here are some more crazy numbers: #shadowandbone at 10.1 billion, #fantasybooks at 89.1 million and #fantasyromance at 4.7 million.
With views like these, it's safe to say that fantasy is not dead. So if you're willing to give it another go, or maybe even try it out for the first time (or maybe you've been an avid follower from the day you could read), here are a whole bunch of books-turned-movies/series (with a few books thrown in) to get your fantasy fix…
Netflix
Shadow and Bone
As mentioned earlier, Netflix's latest fantasy hit series is one I am definitely a fan of. There are 8 episodes based on Leigh Bardugo's Shadow and Bone trilogy and Six of Crows duology. Although the timelines within each book series do not actually crossover, the screen adaption combines the two, meaning much of the original Six of Crows storyline is yet to be told (AKA plenty more episodes to binge in the future).
The Witcher
A litter darker, a little more gory, and a lot more Henry Cavill like we've never seen him before. The Witcher, based on a book series by Polish writer Andrzej Sapkowski, follows a solitary monster hunter as he learns that humans are often a lot more evil than those beasts he hunts for a living. The second season is set to release sometime this year!
The Mortal Instruments: City of Bones / Shadowhunters
Both the movie and series adaptations of Cassandra Clare's The Mortal Instruments books are available on Netflix. This universe has everything you could ask from fantasy: angels, demons, wolves, warlocks, witches and vampires, with plenty of conflict and tension. Which one does better justice to the book? You'll just have to watch both to find out!
Stan
The Princess Bride
A fantasy classic. If you haven't seen this yet you really need to get on that. Released in 1987 and now considered a cult film, the story follows a farmhand who, along with an odd bunch of companions, sets out to rescue his one true love from an arranged marriage. It's got adventure, comedy and romance. You'll love it.
Stardust
Adapted from Neil Gaiman's novel of the same title, this one's got some big names including Clare Danes, Michelle Pfieffer, Robert De Niro, Charlie Cox and Henry Cavill. It's up there with my favourite feel-good fantasy films.
Bridge to Terabithia
Now, I know this isn't the same type of fantasy storyline as ACOTAR for example, but this is fantasy in its purest form. It's just innocent young kids exploring and imagining and it was one of my absolute favourites when I was a kid. Despite it also breaking my heart into a million pieces. 437526/10 would recommend.
Binge
Game of Thrones
Need I sell you this series? No. Next…
Harry Potter
There are two types of people in the world: those who love the Harry Potter films and those who have never seen them. If you know someone who is one of the latter, or you yourself are, please follow our advice to seek help ASAP by simply logging onto your Binge account, rugging up on the couch and having a good time.
Books
*Probably*
The Warlord by Gena Showalter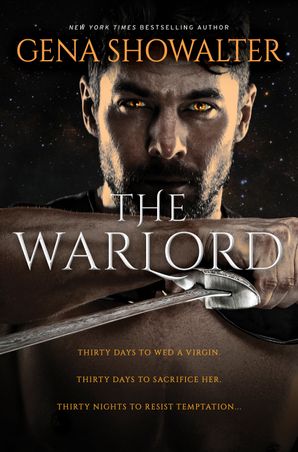 New York Times bestselling author Gena Showalter begins a dark, sexy new series — Rise of the Warlords — with a fan-favourite character from her beloved Lords of the Underworld series, Taliyah Skyhawk. The ice maiden faces off with her greatest enemy, a villain brutal beyond imagining.
Shades Of Wicked by Jeaniene Frost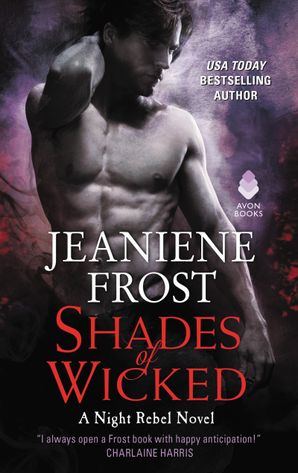 In this thrilling new Night Rebel series set in New York Times bestselling author Jeaniene Frost's Night Huntress world, sexy and ruthless vampire Ian finally meets his match!
From Blood and Ash by Jennifer L. Armentrout
Another book that has blown up on BookTok. From Blood and Ash is the first in the series from Jennifer L. Armentrout and is another great fantasy read if you're after kingdoms, fate, duty, action and romance. Just search #frombloodandash and join the other 56.9 million viewers to learn what all the hype is about.
*Me @the fantasy genre*
By Maddison Boyling