Pull on your cowboy boots, curl your hair, slide on your best fringed dress and grab a cowboy hat, it's time to travel back to 2008 with Tay-Tay!
Taylor Swift has re-released ALL the iconic songs from her sophomore album Fearless; an album full of yee-haw, teen angst, romance and screaming and fighting and kissing in the rain. It's basically a romance novel, in album form.  With blockbuster songs like Love Story, You Belong With Me and Fearless, and lesser-lauded, but equally brilliant songs like Forever & Always and The Way I Loved You, this album encapsulates the highs and lows of love. From the heart-thumping rush of a teenage crush, to the heartbreak of a breakup, from bitterness at a recent break-up to poignant reminiscing about lost love; every song seems to perfectly express feelings of teenagedom. Not to mention, they are also BOPS.
To celebrate we have matched every song from Fearless with their perfect romance novel match so you can be in your FEELS. We know we will be. 
Fearless
I'd dance/ In a storm in my best dress/ Fearless
Book match: The title song of Fearless is about an imagined first date with your crush. It's young, carefree, dancing in the rain in your best dress, and VERY much a bop. I recommend reading Victoria Purman's Nobody But Him about a young woman who returns to her hometown, and back in love with her first crush!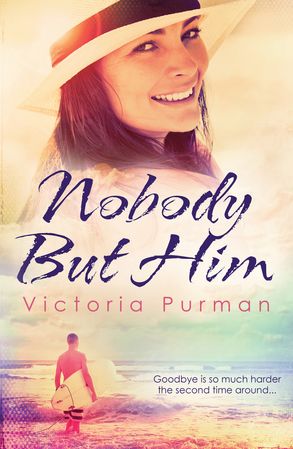 Fifteen
'Cause when you're fifteen/ Somebody tells you they love you/ You're gonna believe them
Book match: This song is sweet, and sad, and uplifting. It really captures the purity of teen crushes, teen heartbreak and the hope for a better future. YES girl, you can do better than dating that boy on the football team. Feel like wallowing in some teenage crushes again? Try Scarlett Dawn's Forever Evermore series, about a group of teens at a magical high school.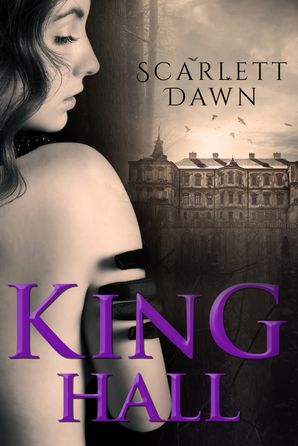 Love Story
You'll be the prince and I'll be the princess/ It's a love story, baby, just say, "Yes"
Book match: Love Story is probably one of the most iconic tracks from this album (at my Year 7 Talent Show no fewer than 6 girls performed the song). It captures the story of a forbidden love and it is EVERYTHING. If you're vibing some good ol' forbidden love I recommend Burning Fields by Alli Sinclair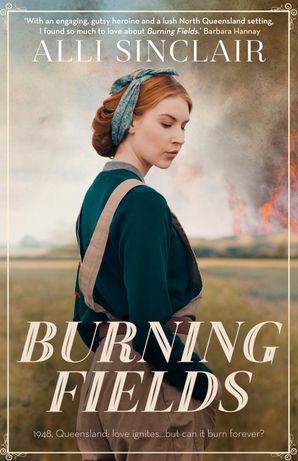 Hey Stephen
The way you walk/ Way you talk/ Way you say my name/ It's beautiful, wonderful/ Don't you ever change
Book match: Have you ever had a MAJOR crush? I know I have… if Hey Stephen makes you pine for a long lost crush I recommend Eva Scott's Lonely In Longreach, it's based on Sleepless In Seattle, and has MAJOR rom-com vibes.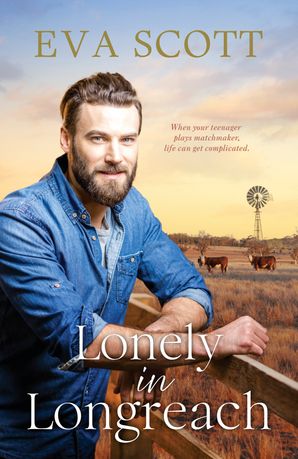 White Horse
 I'm not a princess, this ain't a fairy tale
Book match: I'm not crying, you're crying. White Horse perfectly encapsulates the heartbreak of a break up from a toxic relationship. You're glad it's over, but also wholly and utterly devastated. If, like me, you were not emotionally prepared to listen to White Horse again I recommend Backpack and a Red Dress by Maddie Jane for a short, sweet story that'll warm your heart.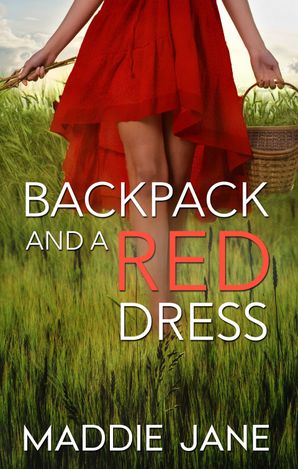 You Belong With Me
She wears short skirts/ I wear T-shirts/ She's Cheer Captain, and I'm on the bleachers/ Dreaming about the day when you wake up and find/ That what you're looking for has been here the whole time
Book match: If you didn't sing this song into your hairbrush whilst dancing in your bedroom, pretending a cute boy lived next door, and that he would reveal he had a massive crush on you when you turned up looking gorgeous at the school dance then I'm sorry. We can't be friends. If you love a great friends-to-lovers romance with a bit of unrequited love thrown in I recommend 99% Mine by Sally Thorne.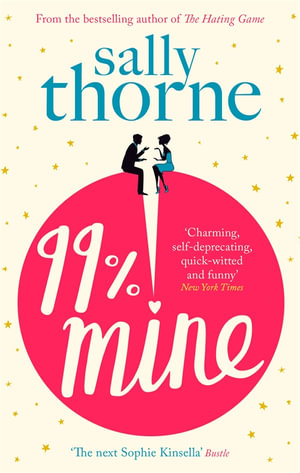 Breathe
And I can't, Breathe, Without you, But I have to, Breathe, Without you
Book match: I'M NOT CRYING YOU'RE CRYING. This song bums me out. For a pick-me-up read the Bridgerton book series. It's unrelated, but the fancy grown, tea parties and ~sexy~ content will definitely put you in a good mood! Plus you're ensured a good HEA (Happily Ever After).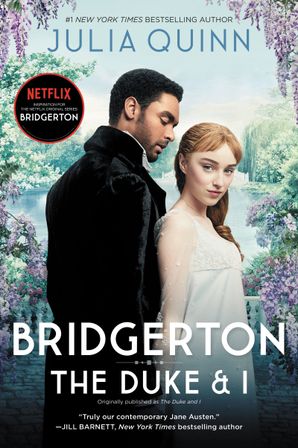 Tell Me Why
I took a chance, I took a shot/ And you might think I'm bulletproof but I'm not/ You took a swing, I took it hard
Book match: Geez, Taylor wrote a LOT of sad ones on this album (but think of the emotional wrecks we will all be when she finally re-releases Red). For a book where the protagonist takes a shot, and it has a happier outcome, read Snowy Mountains Daughter by Alissa Callen.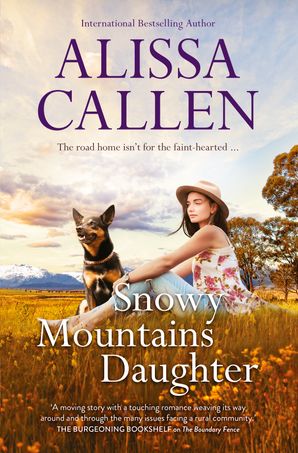 You're Not Sorry
You can tell me that you're sorry/ But I don't believe you baby/ Like I did before/ You're not sorry, no no, no no
Book match: *sobs* just read something happy like Sophia Money-Coutts's The Wish List.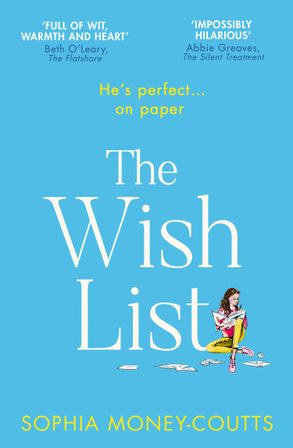 The Way I Loved You
But I miss screaming and fighting/ And kissing in the rain/ And it's 2 a.m. and I'm cursing your name/ You're so in love that you act insane/ And that's the way I loved you
Book match: THIS is the song you must scream-sing at the top of your lungs. Is it an entirely problematic portrayal of relationships? Is it VERY teen-romance? Do I stan? YES. If you want a love story this dramatic and yee-haw read The Lawson Sisters by Janet Gover.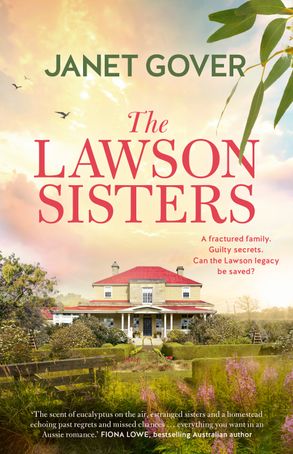 Forever & Always
'Cause it rains in your bedroom/ Everything is wrong/ It rains when you're here and it rains when you're gone/ 'Cause I was there when you said forever and always
Book match: *sobs, again* WHY ARE YOU DOING THIS TO ME TAYLOR??? But seriously this might be my favourite song on the album, it so perfectly captures the heartbreak of teen romance. For more teen romantic angst I recommend American Royals by Katherine McGee.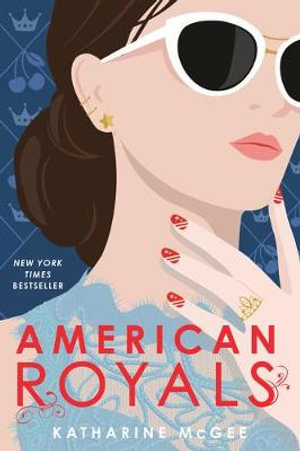 The Best Day
And I didn't know if you knew, so I'm takin' this chance to say/ That I had the best day with you today
Book match: BRB calling my Mum… read Secrets From A Happy Marriage by Maisey Yates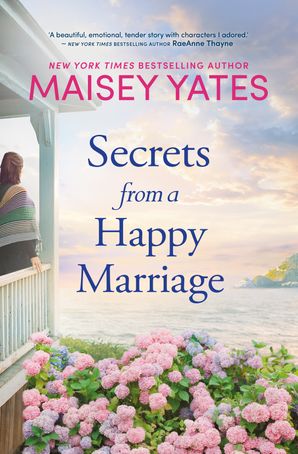 Change
It's a revolution, throw your hands up/ 'Cause we never gave in
Book match: Relationships. Take. Work. Read Starting From Scratch by Penelope Janu.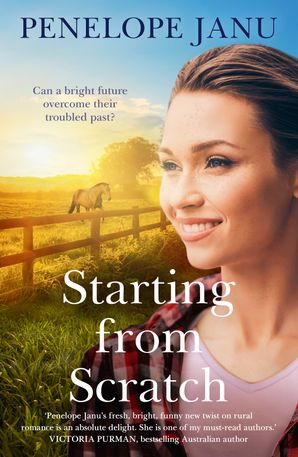 Jump Then Fall
Every time you smile, I smile/ And every time you shine, I'll shine for you
Book match: AGHFGHTSBHAAAA why is EVERY song reminding me of the embarrassing crush I had on that tuba player from the school band? How awkward. But also having a crush is fun! for fun crush-having antics read Sally Thorne's unputdownable rom-com The Hating Game!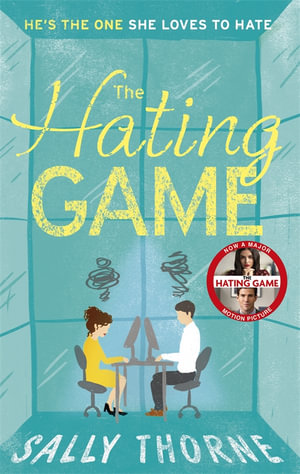 Untouchable
Untouchable burning/ Brighter than the sun/ And when you're close/ I feel like coming undone
Book match: Have a crush but make it ~sexy~. Read something equally sexy about a secret relationship…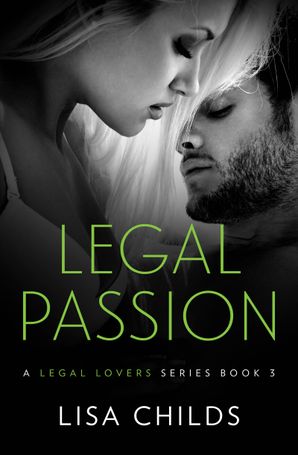 Come In With The Rain
And I'll leave my window open/ 'Cause I'm too tired tonight for all these games/ Just know I'm right here hoping/ That you'll come in with the rain
Book match: A song about forgiveness, about making up after a fight, and one of the more mature songs on the album. For similar vibes read Home Sweet Home by Mandy Magro.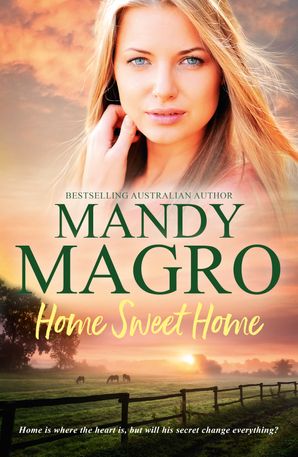 Superstar
I am no one special/ Just another wide-eyed girl/ Who's desperately in love with you
Book match: Remember having major crushes on popstars? Definitely don't still have a major crush on Harry Styles… for a fun twist on this genre read this fabulous rom-com about a fauxmance between two actors!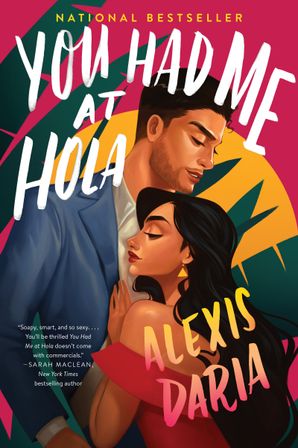 The Other Side Of The Door
I said leave but all I really want is you/ To stand outside my window, throwing pebbles, screaming I'm in love with you
Book match: *looks around for someone to throw pebbles at my window* for fun rom-com vibes read Tools Of Engagement by Tessa Bailey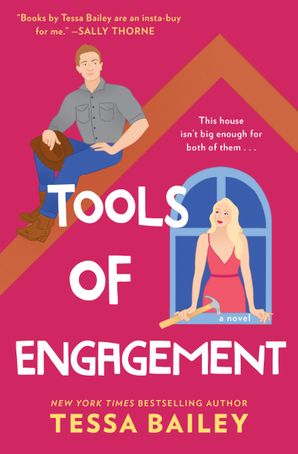 Today Was A Fairytale
Сan you feel this magic in the air?/ It must have been the way you kissed me/ Fell in love when I saw you standin' there/ It must have been the way/ Today was a fairytale
Book match: Is there anything more magical than a really good first date? Not according to Taylor. For cute love-at-first-date vibes read Save The Date by R.J. Groves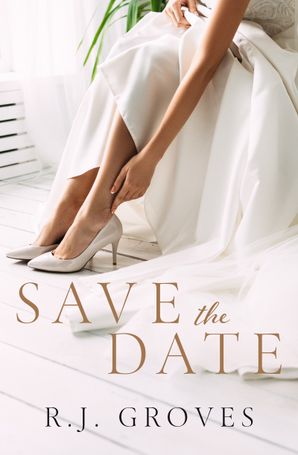 You All Over Me
But no amount of freedom gets you clean/ I've still got you all over me
Book match: Like Her Lover song, Death By A Thousand Cuts, this song encapsulates the inability to escape a past lover after a break-up. The feeling that they're forever in your mind, on your skin. It's a lot. For a story about first loves, heartbreak and second chances read…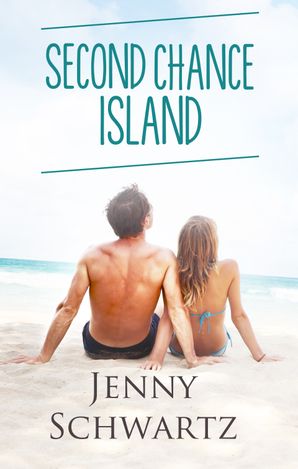 *no*
Mr Perfectly Fine
Hello Mr. "Perfectly fine"/ How's your heart after breaking mine?
Book match: *looks sideways at Joe Jonas* For a read with it's own 'Mr Perfectly Fine' read If I Never Met You by Mhairi McFarlane. It's about a woman who is dumped by her boyfriend of 18 years, so gets revenge on him by having a fauxmance with her hot coworker!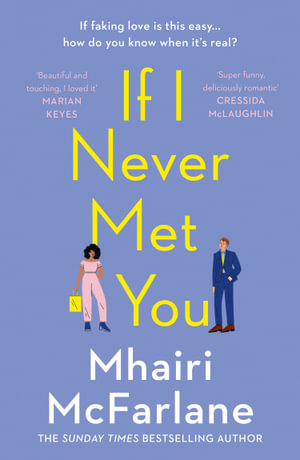 We Were Happy
Oh, I hate those voices telling me I'm not in love anymore/ But they don't give me choices and that's what these tears are for/ 'Cause we were happy, we were happy
Book match: As in her Evermore song Happiness this song is NOT happy. *pulls out tissues again*. The first romance in this book may not end happily… but maybe the second time round will have its HEA.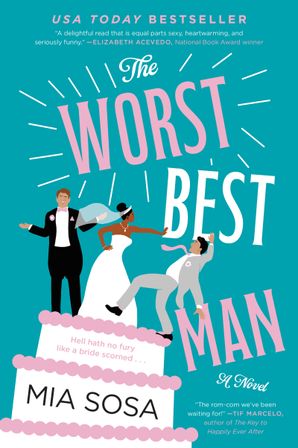 That's When
(That's when I'll be waiting at the front gate) that's when I miss you
Book match: This Taylor x Keith Urban collab is ALL about reflection and forgiveness and making up after a fight. And it's a BOP. *shakes fist at whoever didn't let Taylor include this on the original album*
For a book with alll the relationship angst (and HEAs) read Written In The Stars!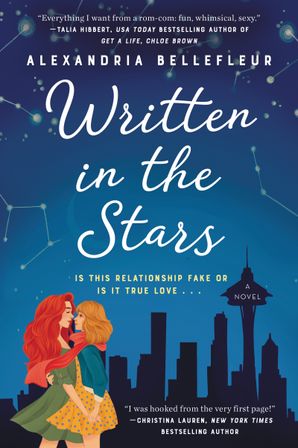 Don't You
Don't you smile at me and ask me how I've been
Don't you (don't you), say you've missed me if you don't want me again
You don't (you don't), know how much I feel I love you still
So why don't you, don't you?
Book match: Well now I'm crying again. This recommendation is PURE escapism – and it's a bad boy country music star…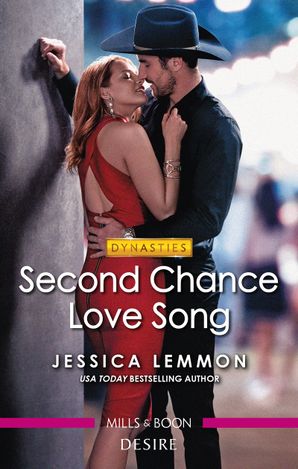 Bye Bye Baby
Bye-bye to everything I thought was on my side
Bye-bye, baby, yeah
I want you bad, but it's come down to nothing
Book match: *SOBBING*
For a country love story with a HEA read Run For The Hills by Carla Caruso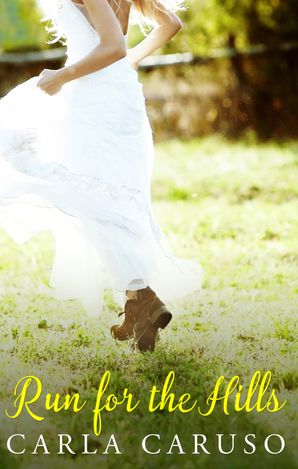 Who's ready to have their heart broken all over again when Taylor re-release 1989 (rumored to be in July)?
Me.