If you're anything like us, right now you're dreaming of the upcoming long weekend. And if you're anything like us, your long weekend will be filled with chocolate, books, relaxation, chocolate, hot cross buns, books and chocolate. In that order.
To save you some energy (and allow for max relaxation) we've put together a list of some feel-good books that will go perfectly with that chocolate bunny you said you'd save for later…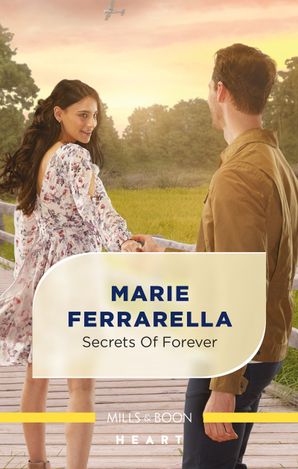 She could be his chance for a new beginning…
Ellie Montenegro and her secondhand plane just delivered an angel of mercy to her remote Texas town. Forever's warmhearted inhabitants are counting on New York cardiac surgeon Neil Eastwood to save their beloved matriarch. But it's the heart of the sexy, outspoken pilot Neil hopes to steal as he joins Ellie on a secret family search. Is the runway long enough for a relationship to take off?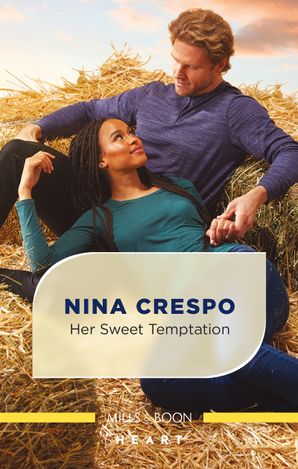 She vows to find the right kind of guy. A tempting stranger challenges everything.
'Bad Choices' should have been Rina Tillbridge's middle name and it's time to turn over a new leaf. But when stuntman Scott Halsey struts onto her property for his latest film, her impulsive alter ego threatens to make a comeback. The quintessential thrill-seeking stuntman has no designs on commitment. So why are all his red flags igniting white-hot passion…and inspiring dreams of a Hollywood ending?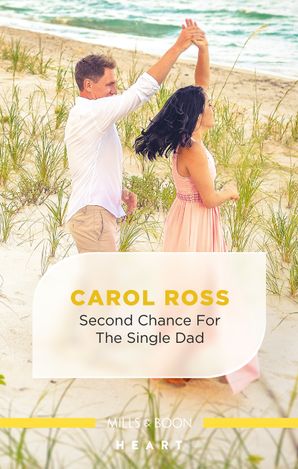 She'll save him a dance…if he follows his heart.
Dance teacher Camile Wynn has a new student: reclusive Rhys McGrath is learning to waltz so he can take his orphaned niece to a father-daughter dance. Camile is surprised by her connection with him, but there's a generous heart behind Rhys's awkward exterior. When she learns Rhys could lose custody of his niece, Camile goes behind his back to help him…but will her lies end up hurting him instead?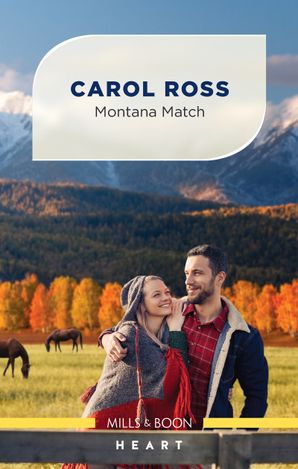 Thanksgiving in Montana is about family – and love!
Thanksgiving is the perfect time for Fiona Harrison to turn her life around. And she is sure finding a suitable husband will please her newfound family in Montana. When a dating app sends her every dud in town, handsome bartender Simon Clarke offers to be her matchmaker. If only Simon fit her criteria….learning the truth about the twinkle-eyed charmer could change everything – but for better or worse?
Autumn Vows (Return to Me Series Book 2) by Elise K. Ackers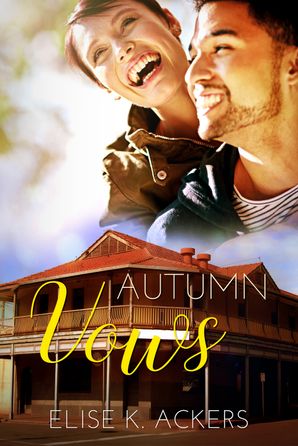 Olivia 'Lawless' Law is back…The only thing that could get Olivia back to her childhood home of Denman is a call from her best friend. Sam is planning a wedding, and Olivia agrees to help. But from the moment she arrives, nothing goes to plan. Sam's got cold feet. The town's people are apparently never to forgive and forget Olivia's Big Mistake. And Sam's big brother Cal – Olivia's first crush and the town's sole pub owner – is all grown up now, with a heart as scarred as her own. Liv can't wait to get back to her life – far away from this judgemental town – but Sam's dug her heels in, which means Liv's spending a lot of time with Denman's favourite publican. Can Liv get her best friend down the aisle and win the town's forgiveness? And when it comes to Cal, can going back still mean moving forward?
Two Hearts Healing (Merindah Park Series Book 3) by Renee Dahlia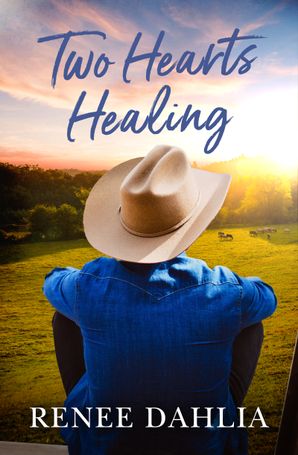 Australian author Renee Dahlia takes us back to Merindah Park for this rural romance about letting go of the past and the healing power of horses.
Serena Bassett
Home. It's been a long journey to recovery after the horse racing accident that nearly killed me, and now I'm ready to embrace life. Yes, I have a head injury, but that's not going to stop me creating a survival list of all the things I was too polite to do before. Number one on the list is to ride again. Also on the list: kiss Lee Edwards, my former boss and hot-as-hell neighbour. Not that I'm going to write that one down where anyone might see it.
Lee Edwards
The last six months have been hell. Not only did one of my horses nearly kill my stable jockey, Serena, but the accident wrecked my friendship with her brother and reminded me that I'm a failure. Just like my father said I'd be. I moved to Australia, the other side of the world, to get away from his negative voice and create a new life as a horse trainer. And now Serena is on my doorstep, demanding to learn to ride again. I can't do it. I won't be responsible for hurting her again. So why is it so hard to say no?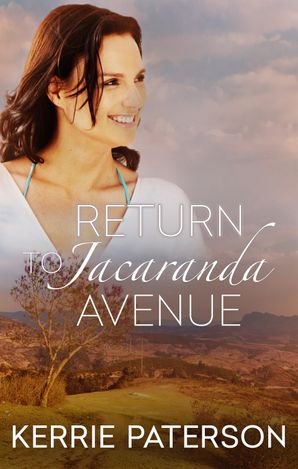 A pastry chef returns to her roots and discovers that the flavour of first love improves with age.
Twenty–five years ago, Polly and Matt were in love–but their relationship came to a traumatic end following the death of her best friend.
Now Polly Chappell has moved back to her home town to open a patisserie and care for her elderly parents, and the last person she wants to see is Matt Enright. Until she actually sees him, that is…
Their attraction turns out to be stronger than ever, but both have their reasons to resist rekindling their romance–until someone attempts to run Polly out of town with escalating threats and vandalism, and Matt's protective instincts surface.
Will the secret she keeps bring them together–or get them killed?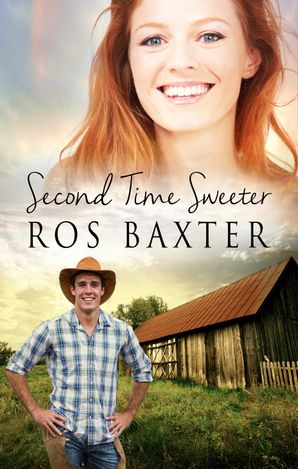 From rising star Ros Baxter comes a love story about duty, desire, and dairy products.
Ten years ago, Genevieve Jenkins let the Love of her Life ride out of town while she settled for The Safe Bet. Turns out Mr Safe Bet wasn't so safe after all, and life in her small home town of Sweet Pocket got kind of sour. The last thing she needs on top of two kids, a sick mother, a deadbeat ex and a heap of bad debt is for Mr Love of her Life to ride back into town, successful, smart, devastatingly sexy, and all the things that she can no longer be.
And it doesn't help that she's dressed as cheese.
One–time–bad–boy–now–Crop–King Brodie Brown is back in town on a mission of mercy, but he's keeping his guard up. He can't let this town – or the girl who broke his heart ten years before – get under his skin. He's seen what working the land can do to people, and he built his business, and a whole new life, in the big smoke far away from the pain and despair of a farmer's life. But he loved this town and he loves the people, so when Sweet Pocket calls, he answers. That's just the way it is.
But it's only temporary and it's only business. Brodie learned long ago that there is nothing left for him in Sweet Pocket but a broken heart and lost dreams. When the town's future is secure, he'll ride away again – back to his life and his future, and away from the girl who could make both worthwhile.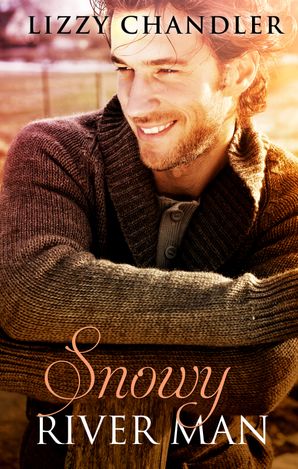 Their chance at love was lost in the harsh light of day. Is the romance of the majestic Snowy Mountains enough to heal the wounds of the past so that they get a second chance at a future?
The last time Katrina Delaney saw Jack Fairley was the morning after a one–night stand, when she discovered he was engaged to be married. Seven years later, she dreams of a missing boy – Jack's son. Katrina has worked with police to find missing children before, and she knows she must help. But seeing Jack again comes with its own set of dangers, and Katrina fears the risks she is taking with her heart.
Jack Fairley's standing in the community can't keep his son from wandering off during a country rodeo. Frantic with worry, Jack is willing to do anything to find him, even put aside his scepticism and accept the help of a woman who sees his son in a dream. But when that woman turns out to be Katrina Delaney, he's immediately suspicious. Neither Katrina nor Jack have any reason to trust each other, or the attraction that flares between them again. But trust they will have to, if they want any chance at love.
Happy Easter long weekend everyone!
Still looking for something to read? Check out some more feel-good reads below!
By Maddison Boyling